Colorful Halloween Cauldrons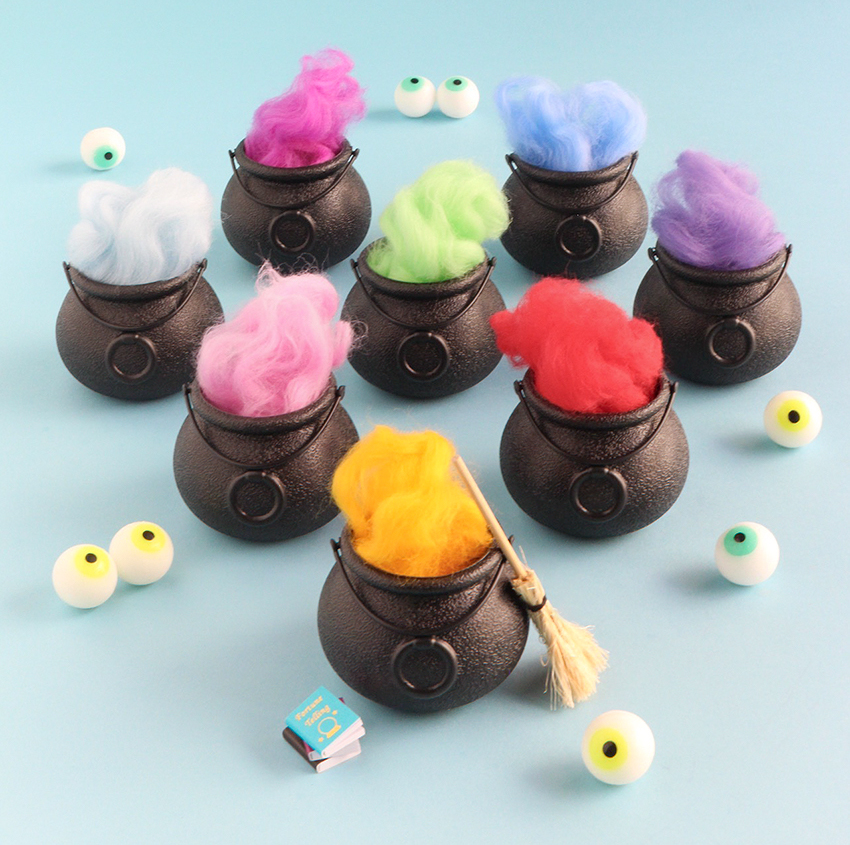 If you have 5 minutes, you have enough time to make these colorful Halloween cauldrons! I've always been a big fan of adding color to Halloween and as you can probably tell by now, I like to keep things pretty far from scary.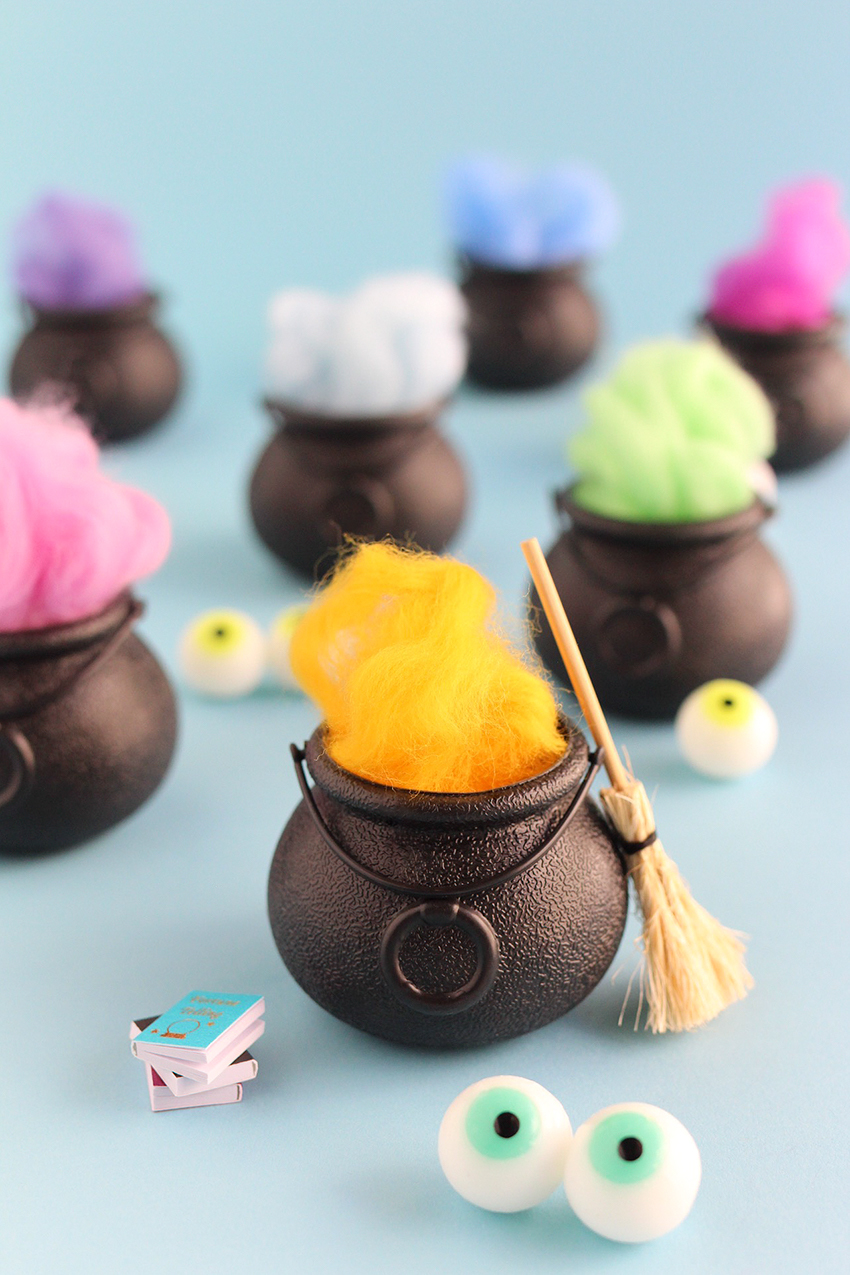 I filled my cauldrons with colorful wrapped candies which made them perfect party favors for guests - but you can totally make these to use as decorations, too.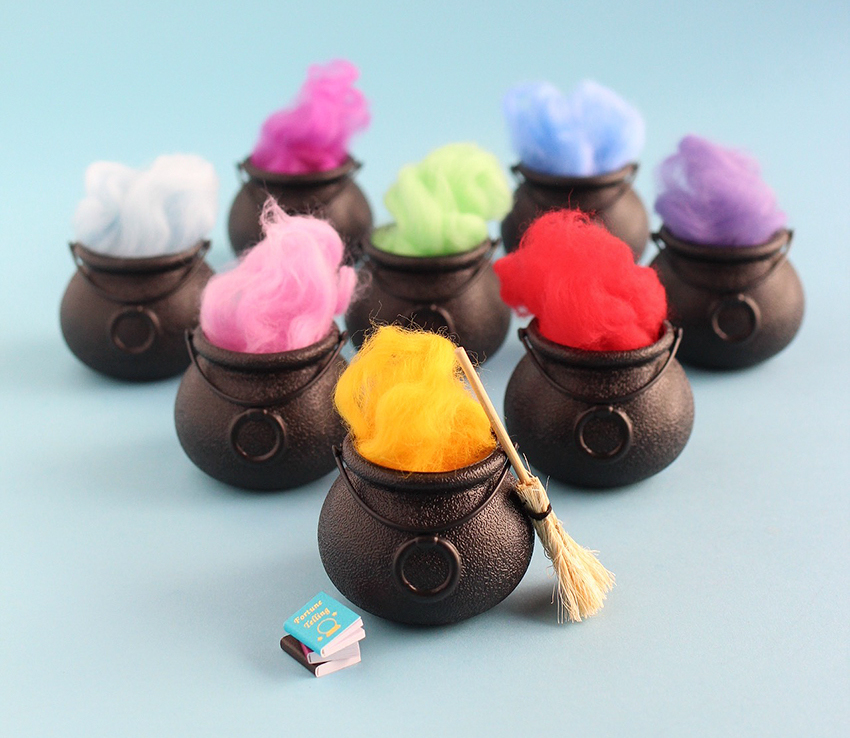 No matter how you choose to display your cauldrons, the bold pops of color will be sure to make people wonder what colorful potions you've got a brewin'. 😉
What You'll Need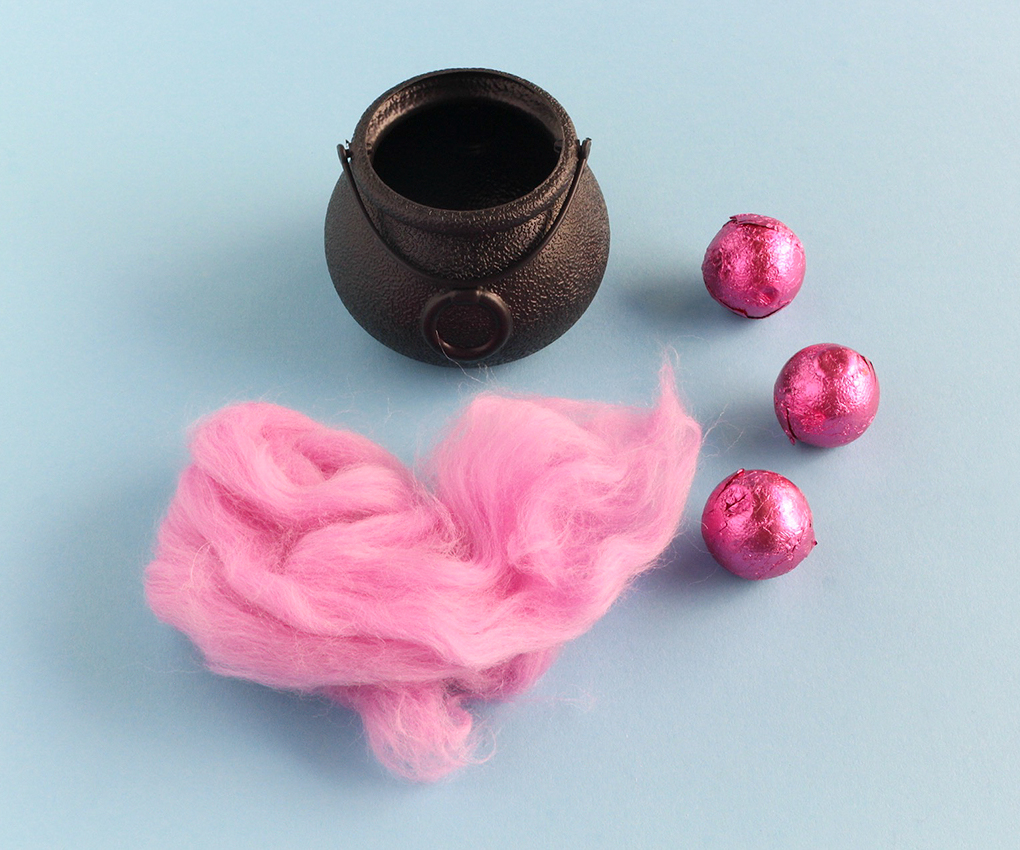 Small Cauldrons
Wrapped Candies + Treats
How To
This DIY is so easy that I don't even need to do a step by step tutorial for it. All you need to do is fill your cauldrons with wrapped candies and top them off with a fluff of colorful wool. THAT'S IT! It really doesn't get much simpler than this. And if you're feeling extra fancy, add a little broomstick, too.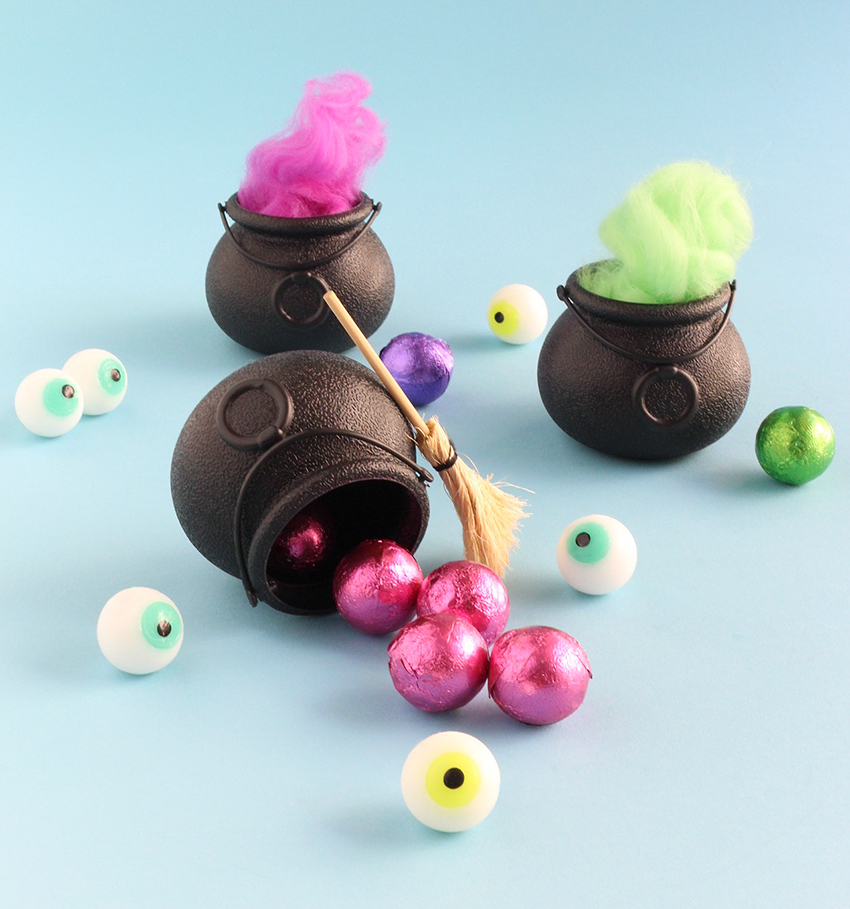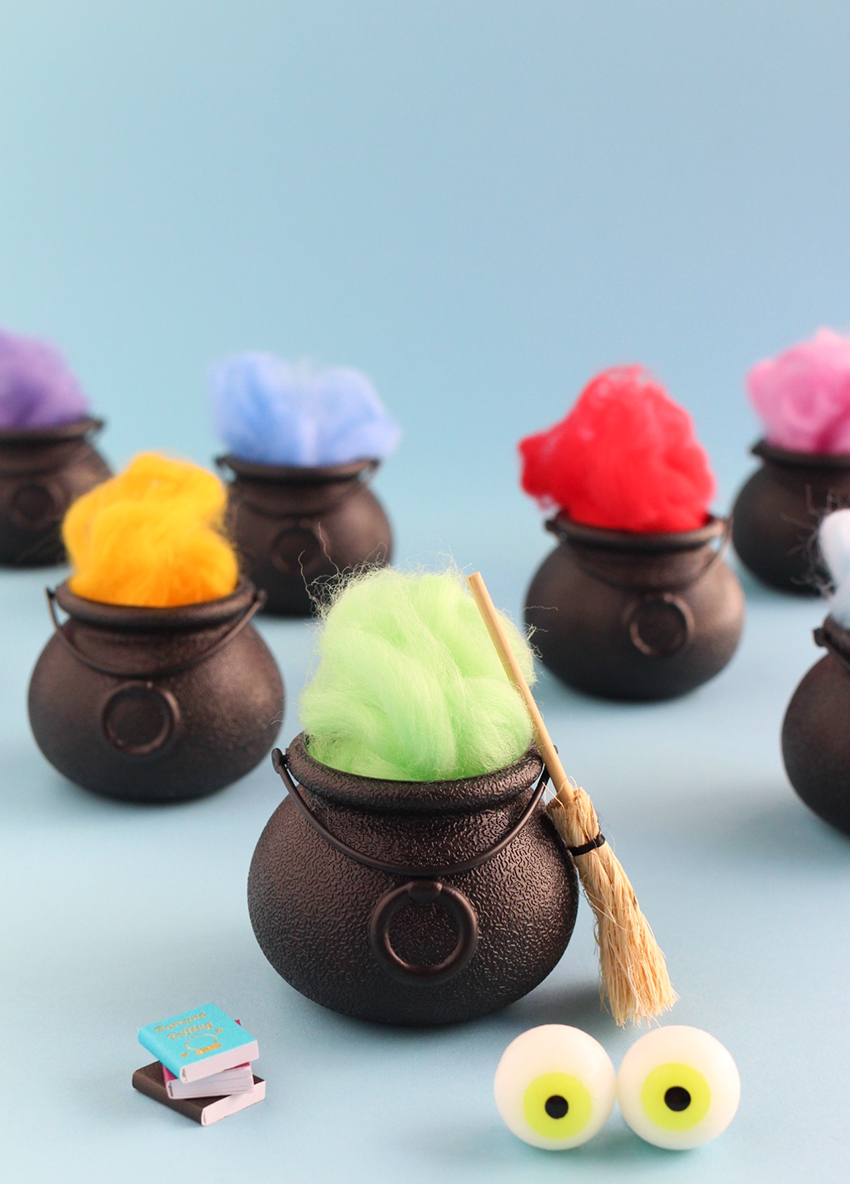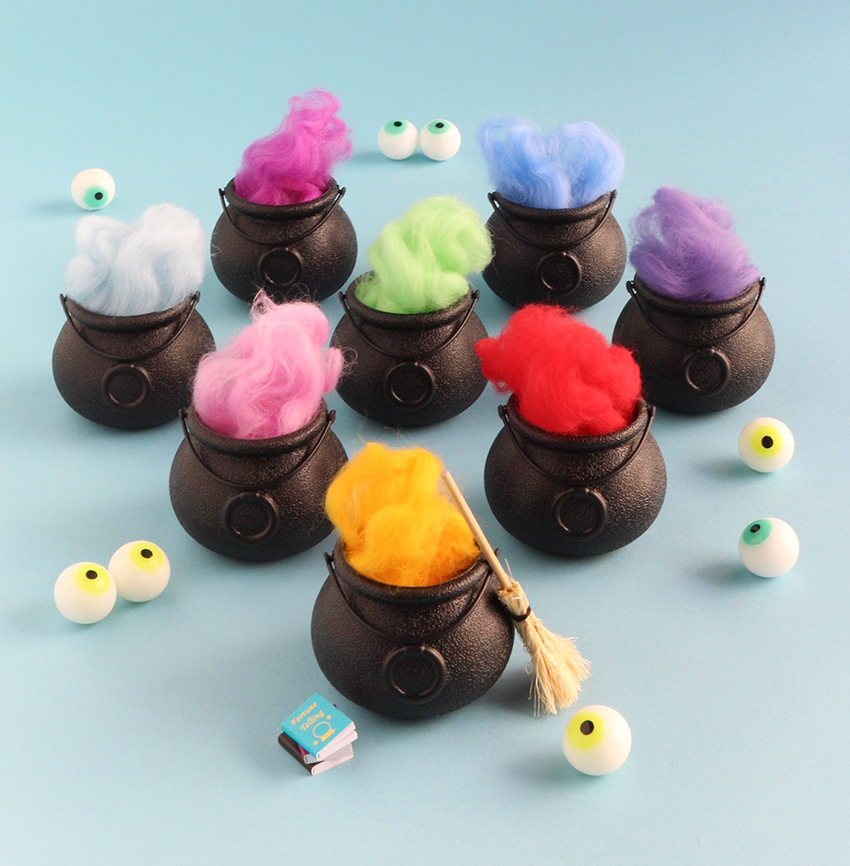 Wishing you all a safe and happy Halloween!