DIY Rainbow Keychains
The following post is sponsored by​ RABOM. All opinions are my own.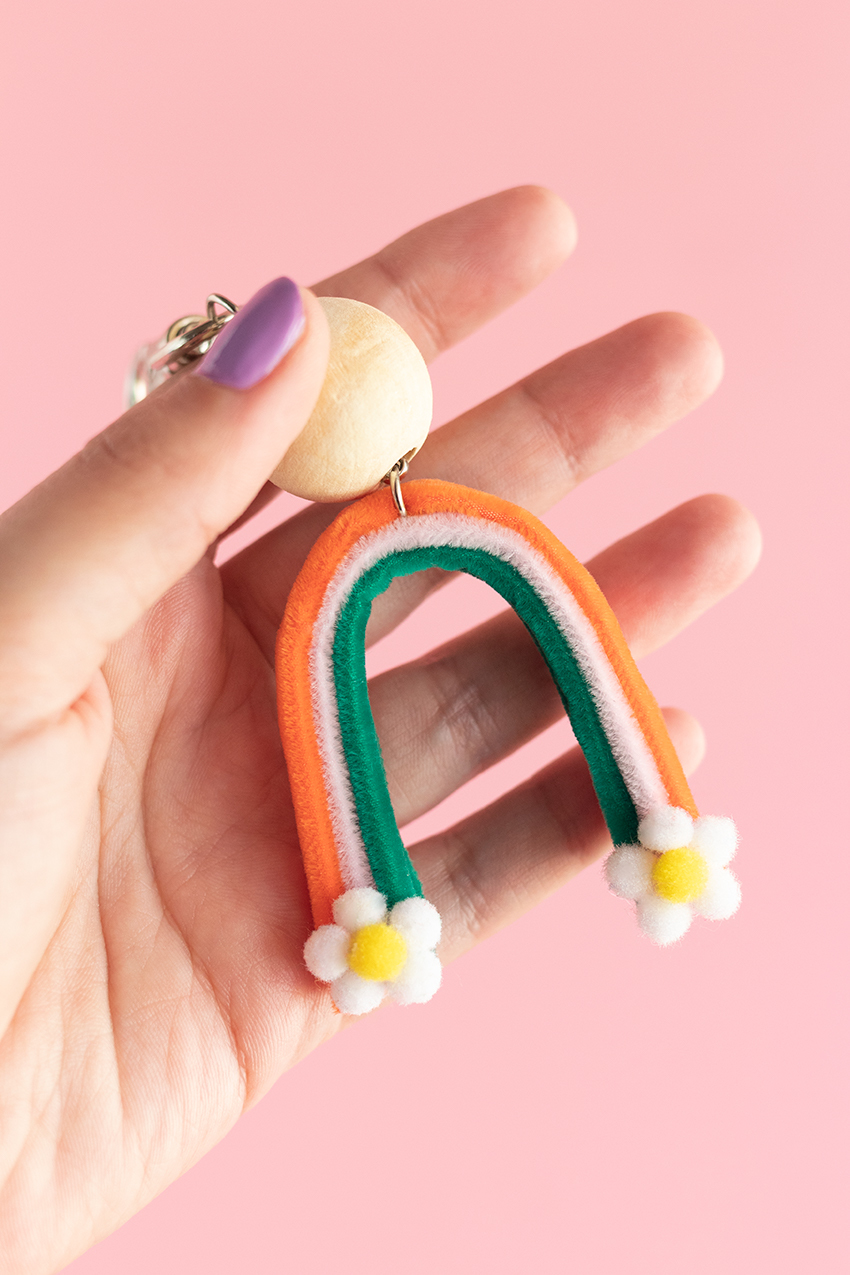 I've been kind of obsessed with the macrame rainbow trend lately so I decided to put my own little spin on it!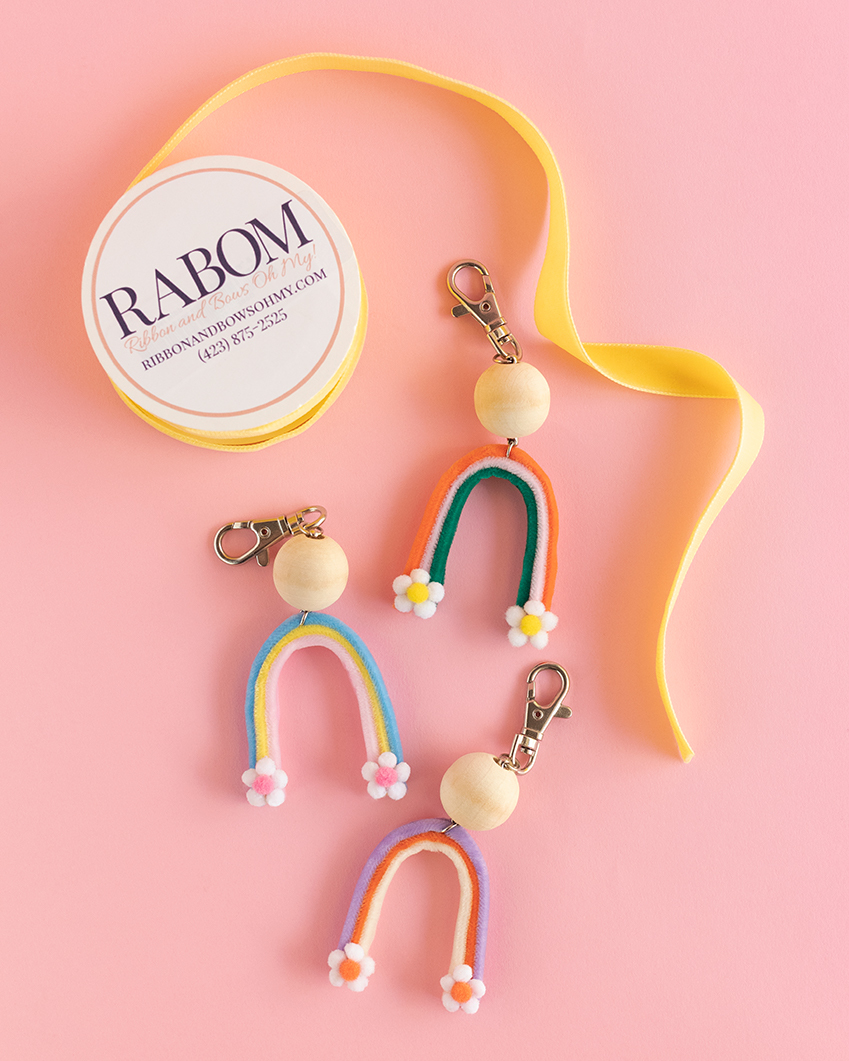 These DIY Rainbow Keychains are made from an assortment of velvet ribbon colors from RABOM and what I love about them is how soft they are to the touch! Gotta love velvet, right? I also added little pom pom flower embellishments to my rainbow ends and a wooden bead on top for a little extra fun. The keychain hardware I used is also from RABOM and it's a little longer than your average keychain which makes it the perfect length for adding an accent bead. These keychains make the cutest gifts but I can't blame you if you just want to make one for yourself. Keep on reading for the full how-to!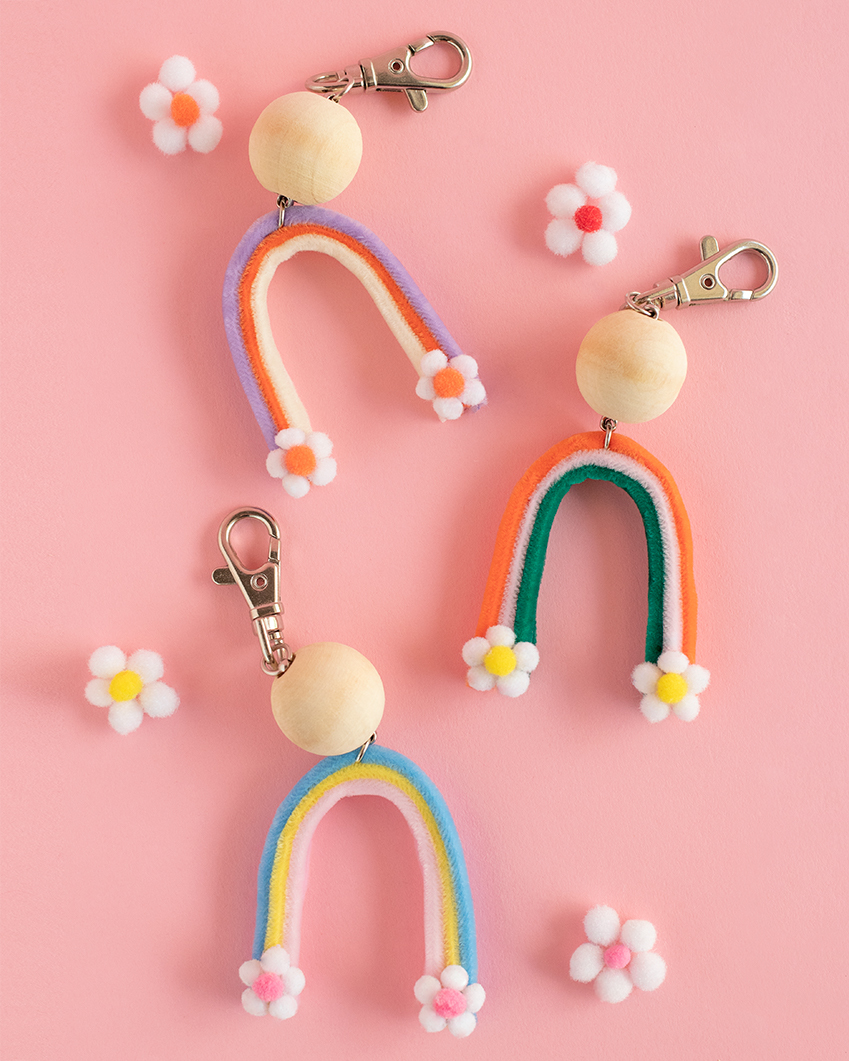 What You'll Need
5/8" Velvet Ribbon in desired colors
Crafting Wire
Scissors
Hot Glue Gun + Glue Sticks
Wooden Bead(s)
Fabric Glue
Mini Pom Poms in white and desired colors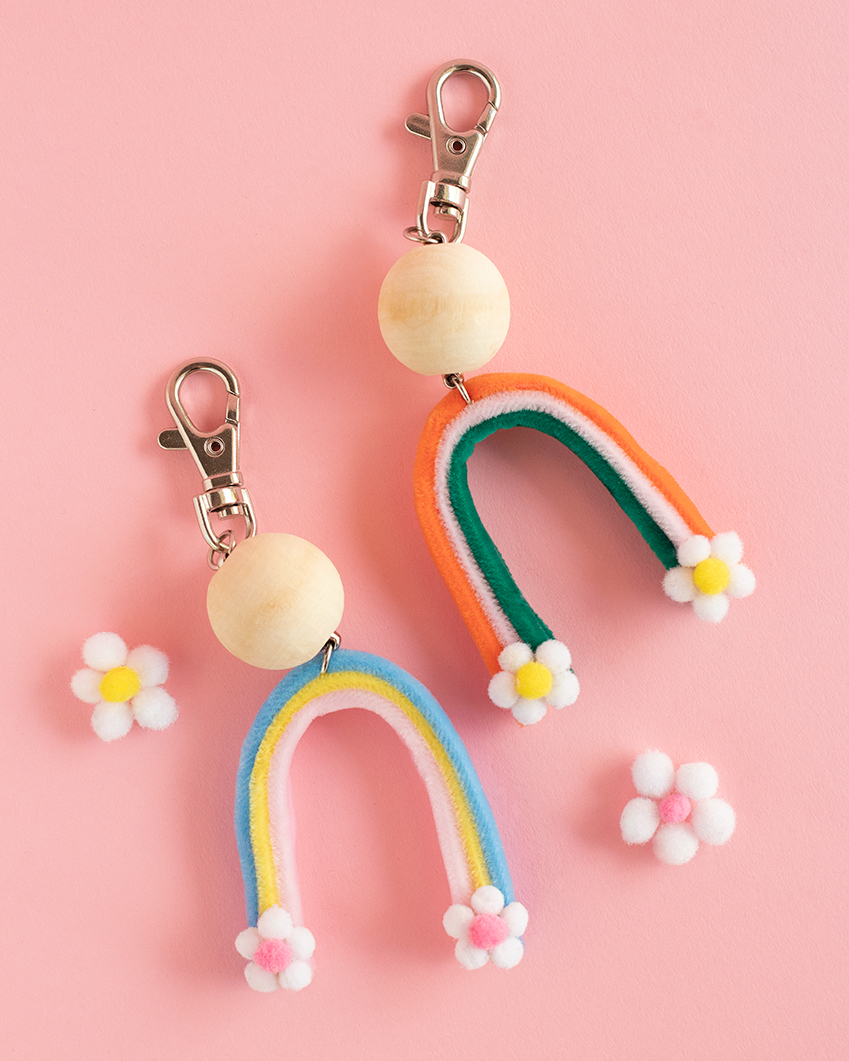 How To
Step 1) Cut a piece of ribbon and wire so that they are the same size ( about 5-6 inches). I cut mine a little bit long and then I trimmed them to my liking later. Repeat this step two more times with different colors of ribbon. You should end up with 3 wires and 3 different ribbon colors.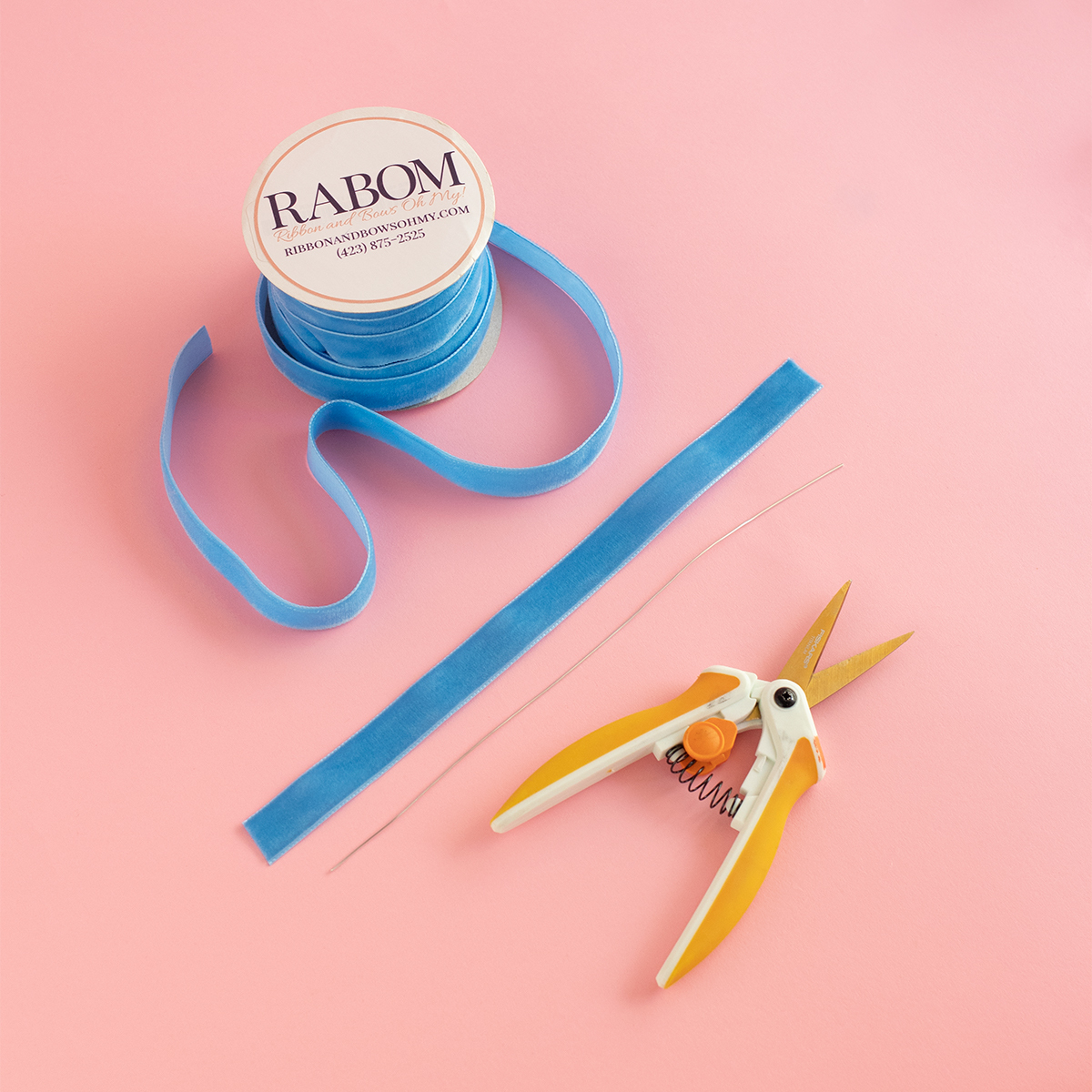 Step 2) Using your hot glue gun, glue your ribbons so that they shut completely over your wires (see image below).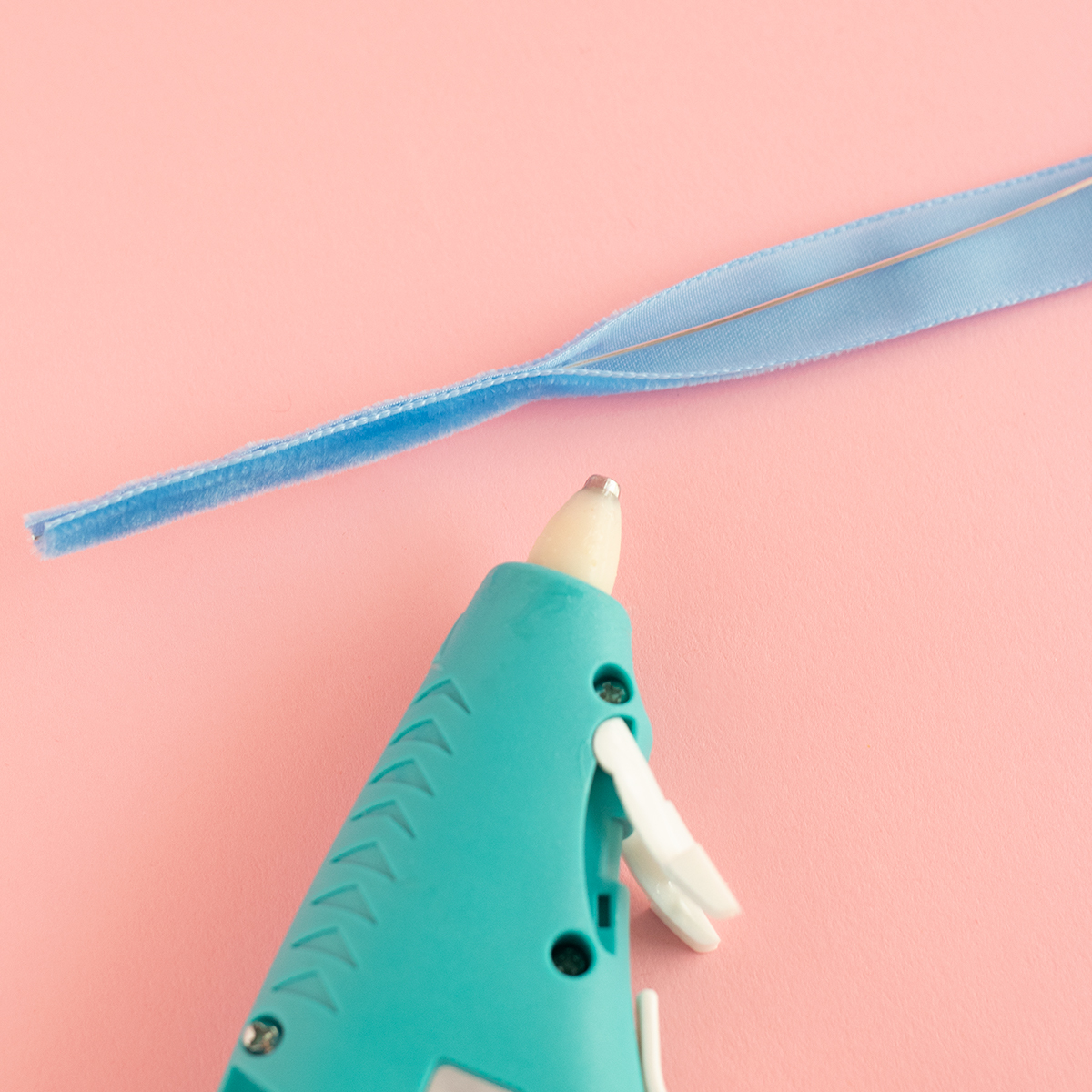 Step 3) Fold over your three covered wire pieces so that they look like a rainbow (see image below). Then, trim them to your liking.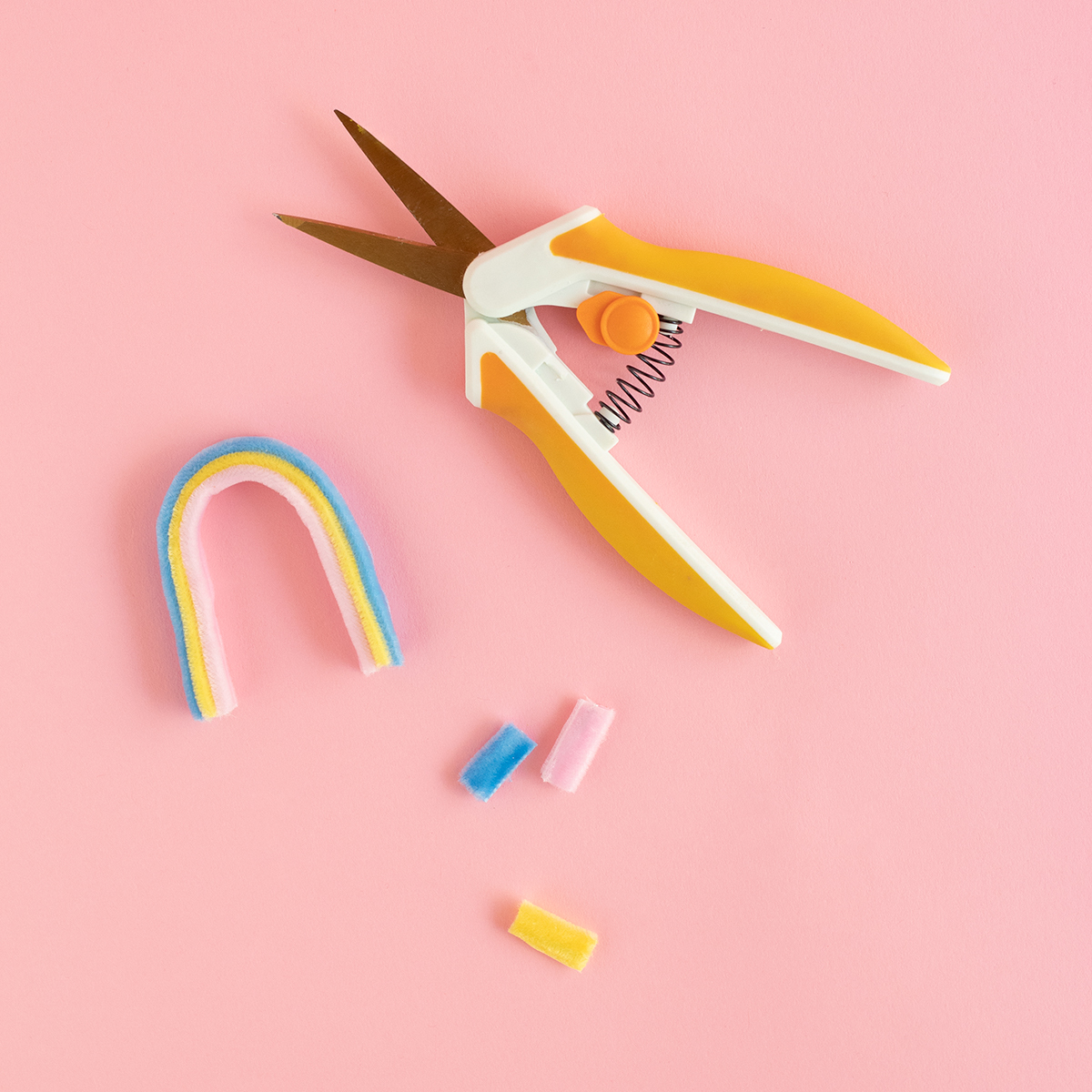 Step 4) Remove the top color and add your keychain hardware to it. It should easily slip on.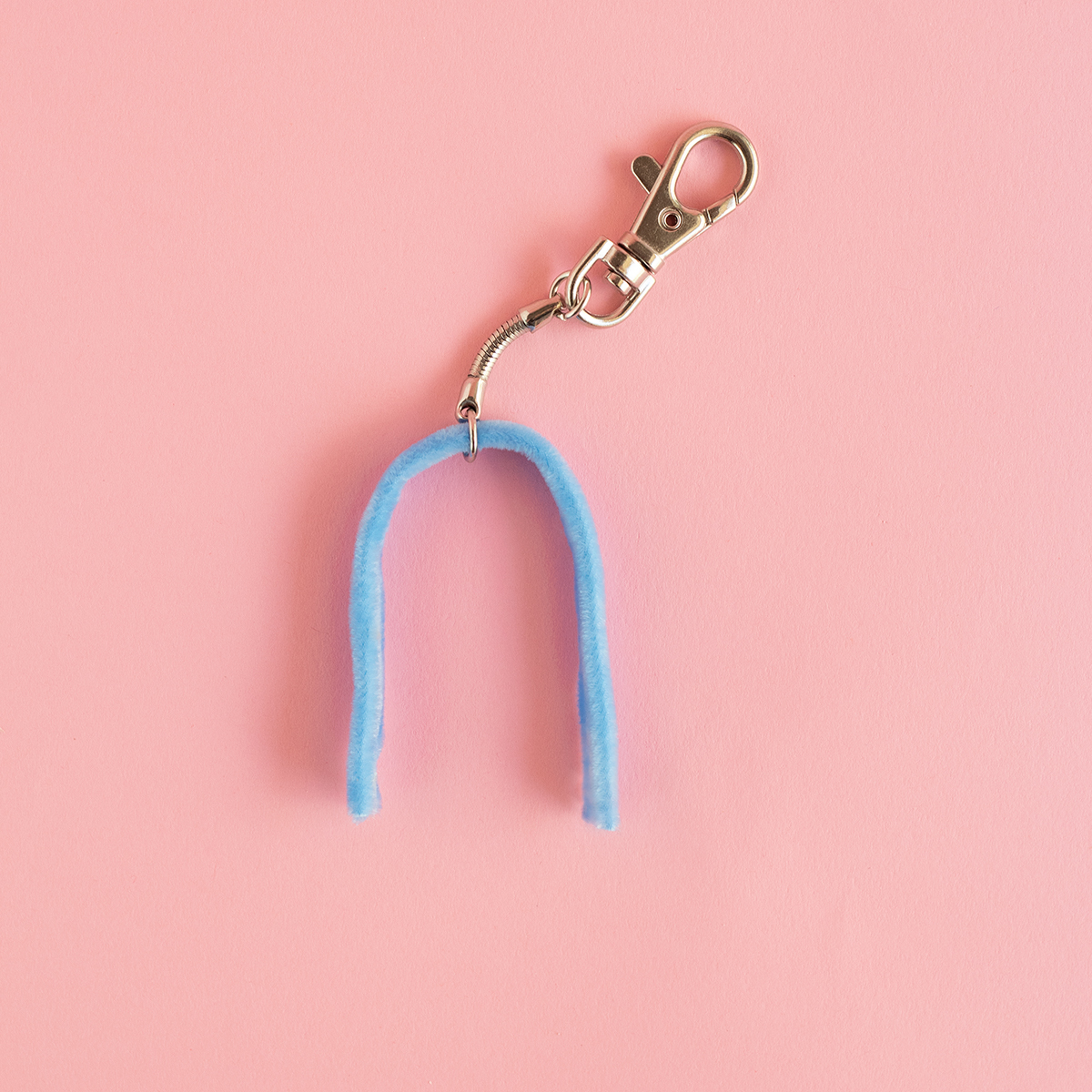 Step 5) Add a bead to your keychain hardware and then glue your three rainbow pieces together with a small amount of fabric glue. You don't want to put too much glue or else it will seep out through the sides. Complete your keychain by adding small pom pom flowers with fabric glue to the ends of your rainbow.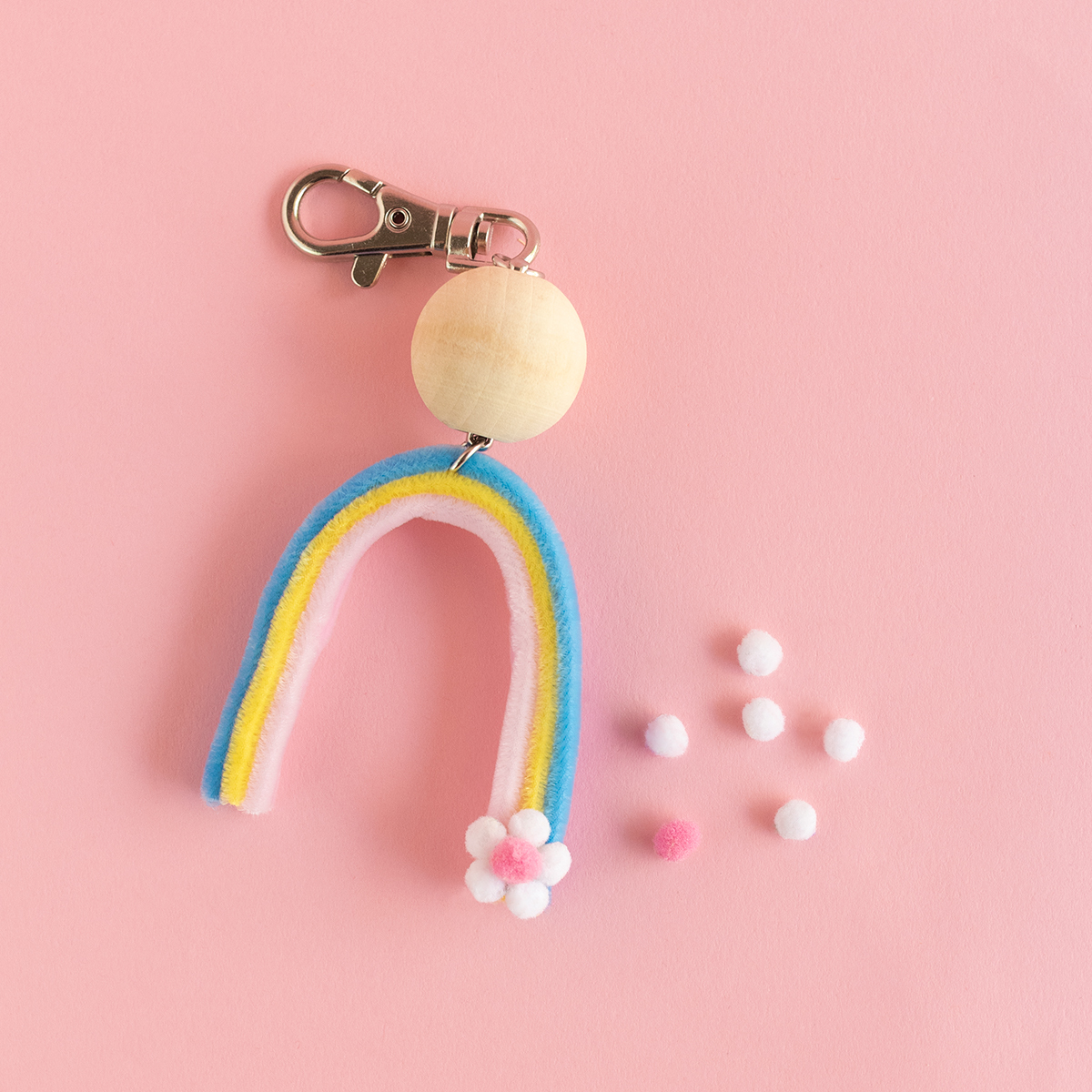 And that's all there is to it! Happy making!