DIY Ice Cream Shoes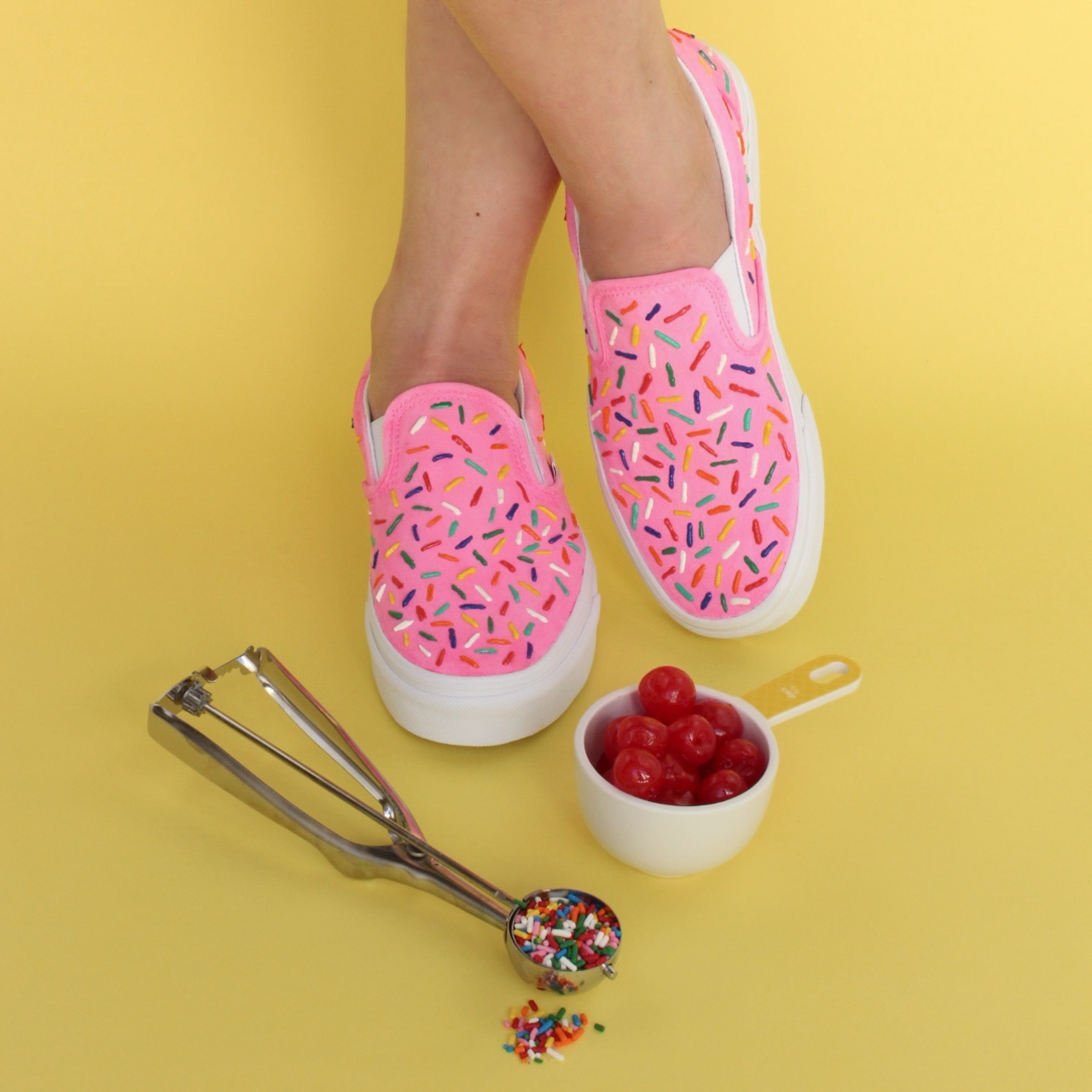 If you think sprinkles look great on ice cream - just take a look at these shoes! These DIY Ice Cream Shoes are so sweet and colorful, I can't help but crave a big bowl of strawberry ice cream every time I see them. Made using the Tulip Crafter's Kit, the sprinkles on these sweet kicks look so real, too! I love the 3-dimensional effect you can achieve with Tulip's colorful fabric paint writers.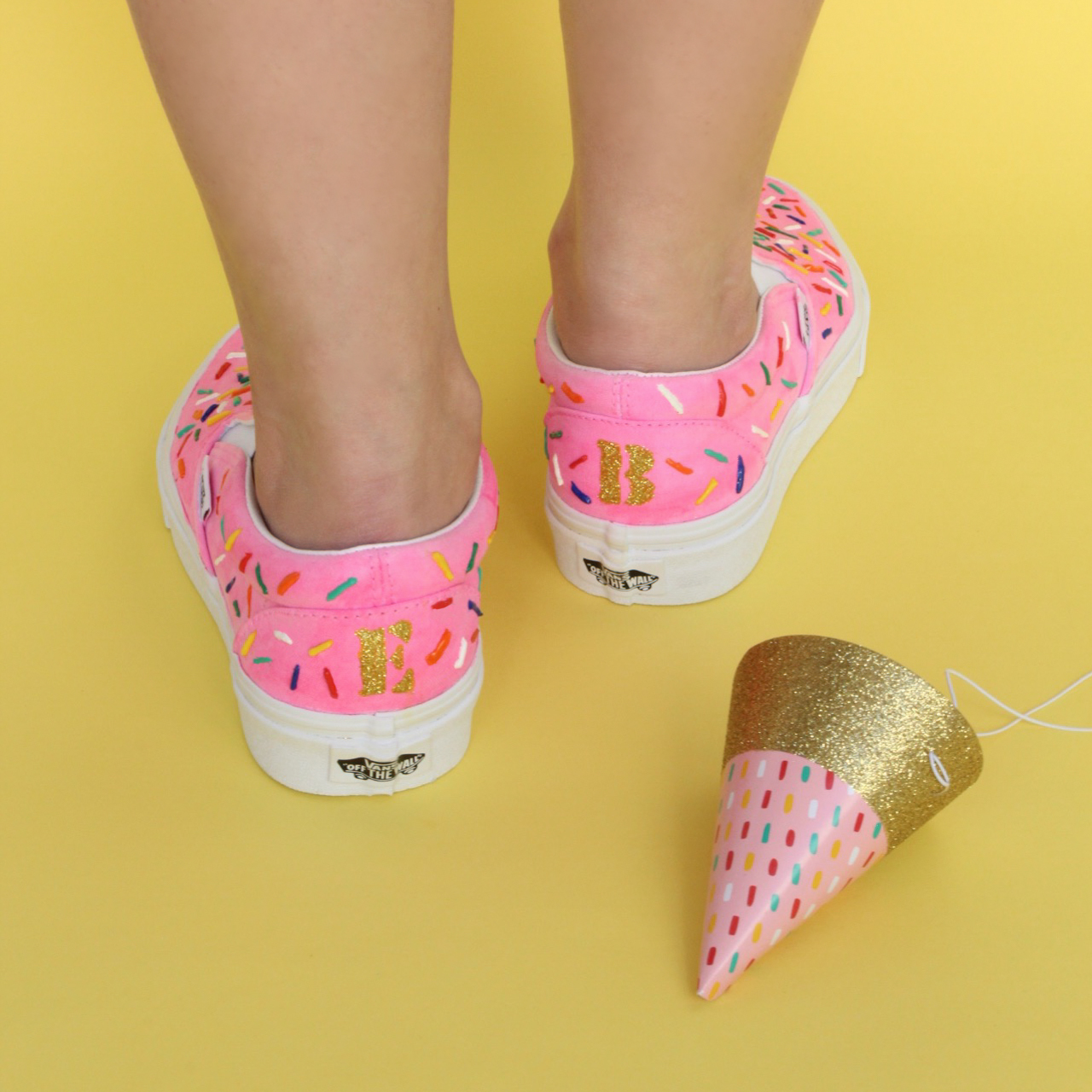 Keep on reading to learn how to make your own pair of sweet ice cream shoes!
What You'll Need
Scissors + Tape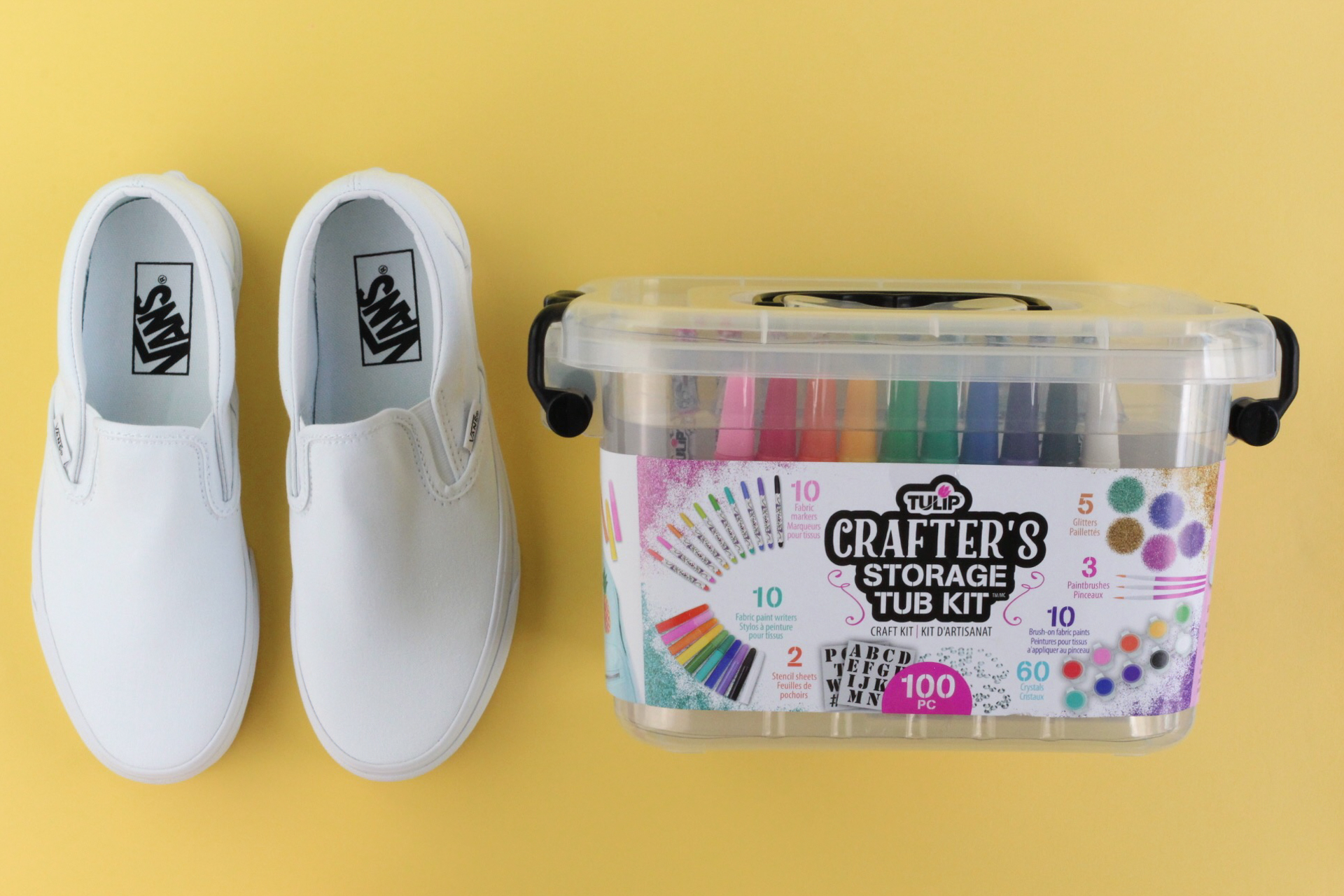 How To
Step 1) Use the paintbrush and pink brush-on fabric paint from your kit to paint your shoes pink. Allow to dry completely.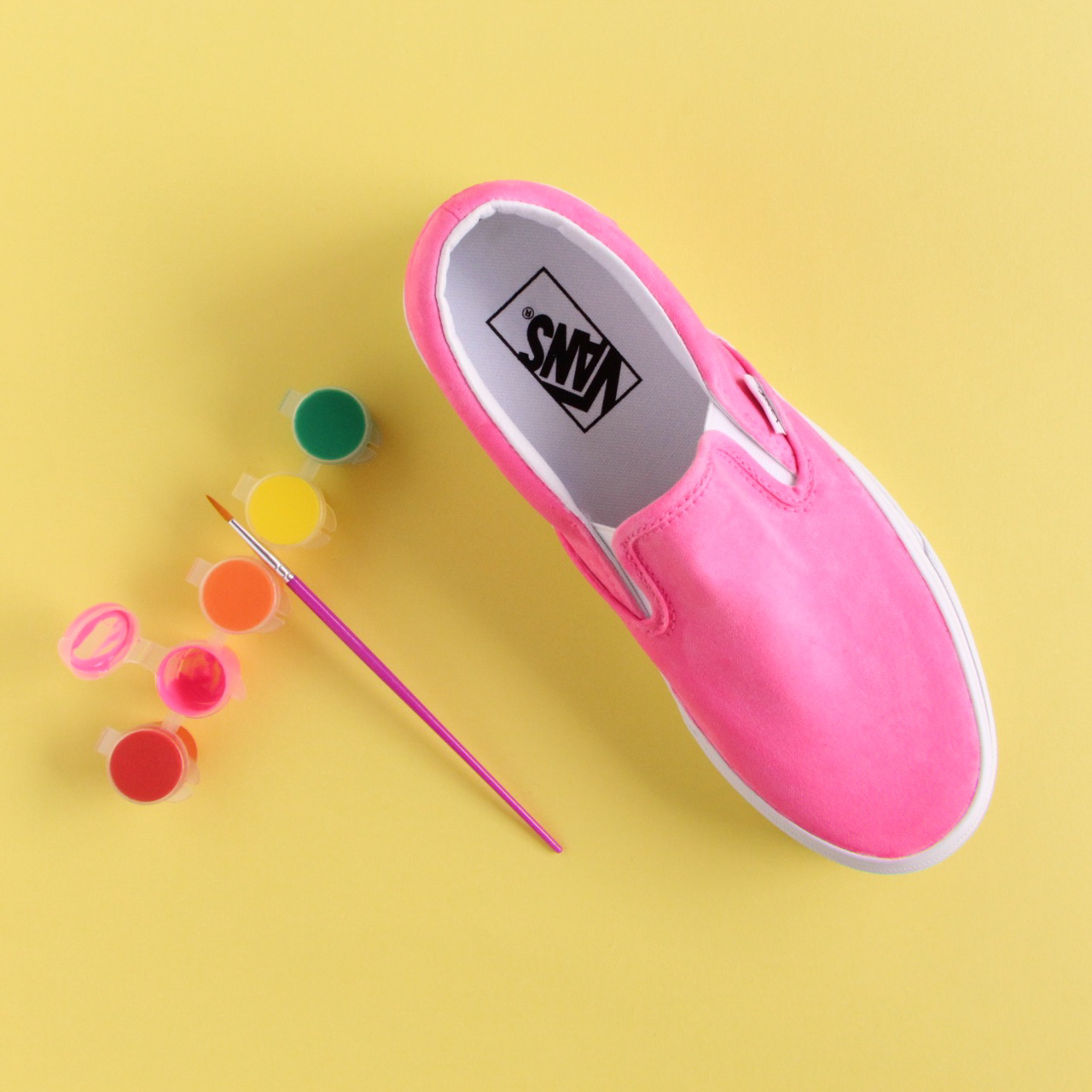 Step 2) Cut out the letter stencils from your kit that represent your initials. Then, tape them onto the back of your shoes. Paint the letters yellow and cover them with gold glitter while the paint is still wet. Slowly take off the stencils and allow to dry completely.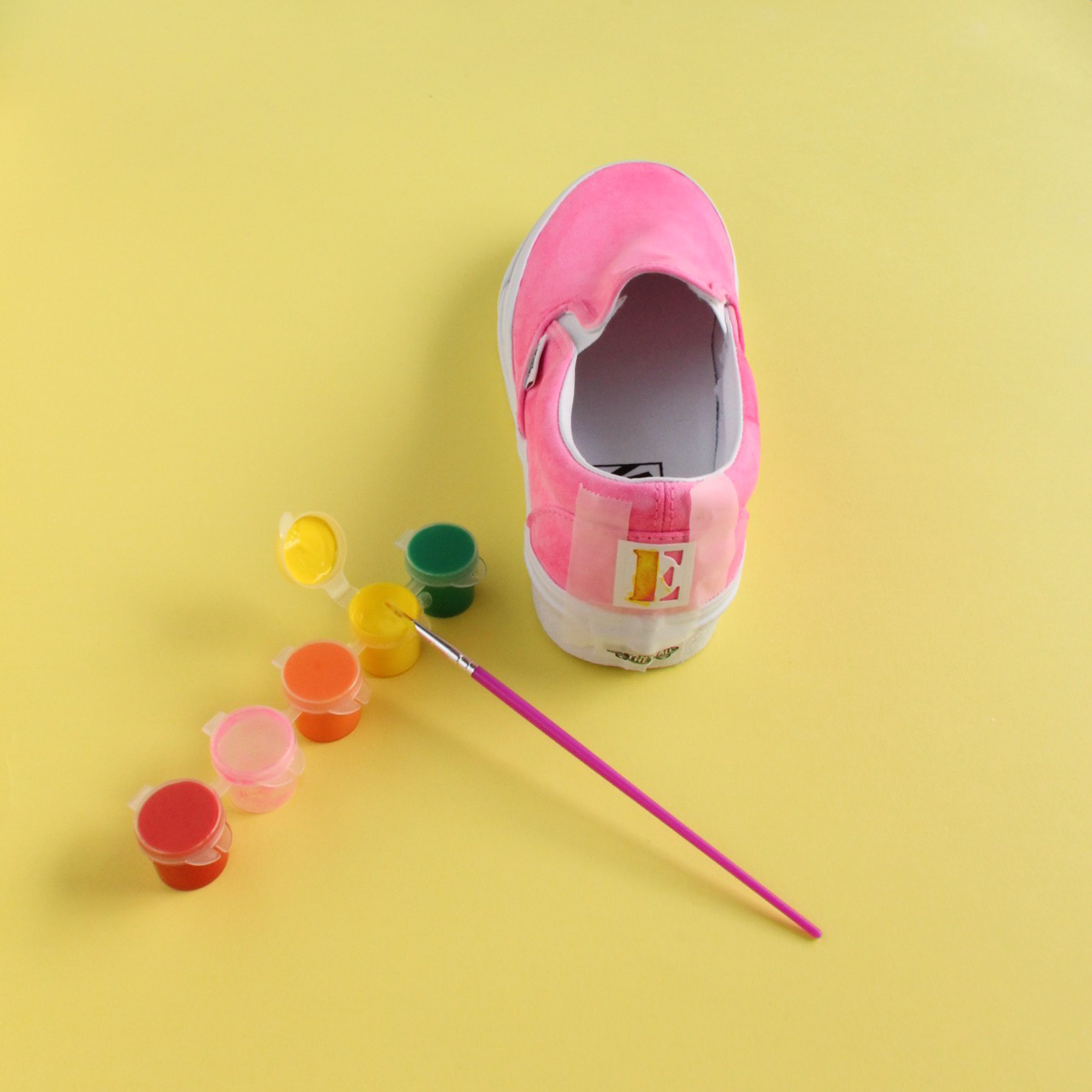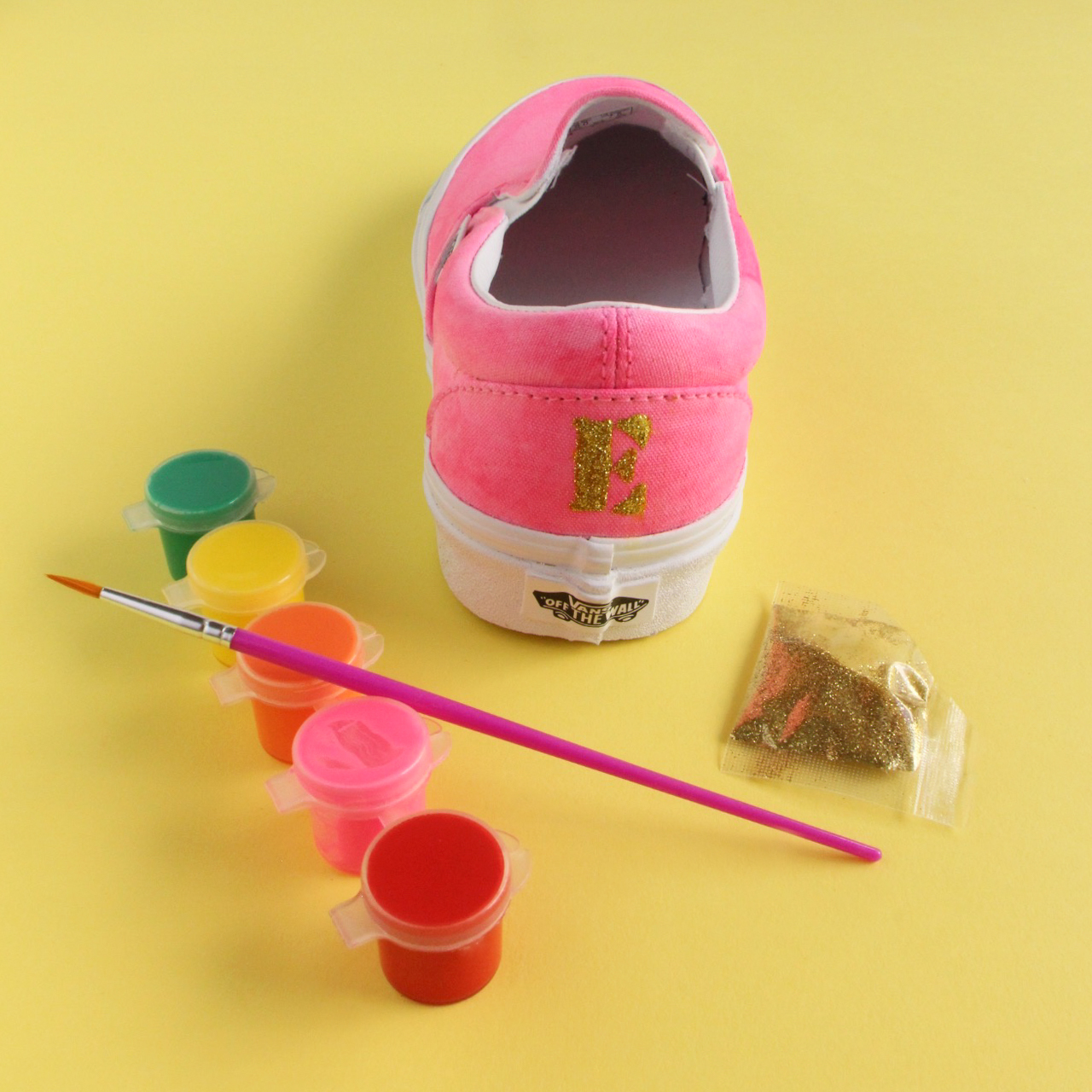 Step 3) Draw sprinkles all over your shoes using the fabric paint writers from your kit. Allow to dry and then enjoy your sweet new shoes!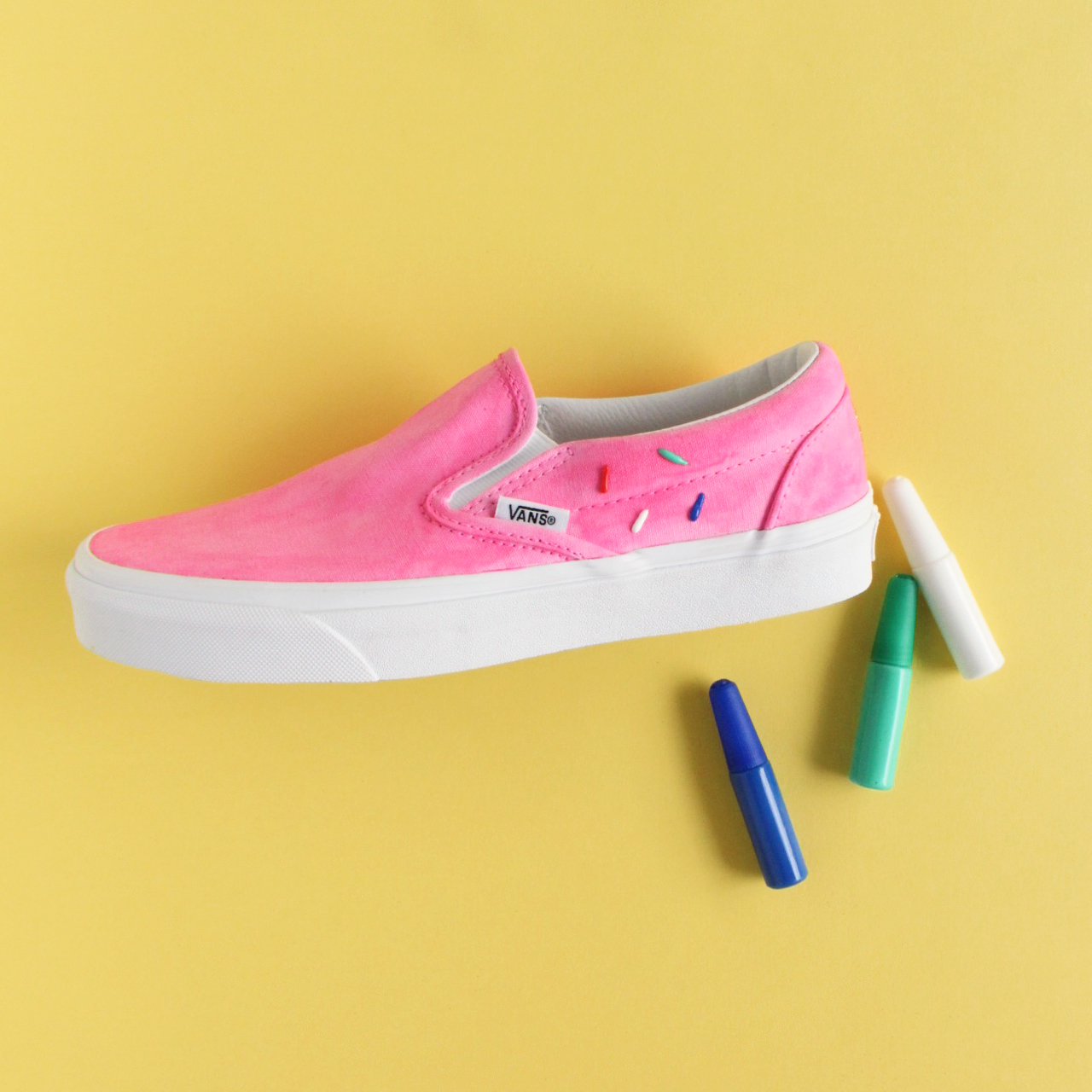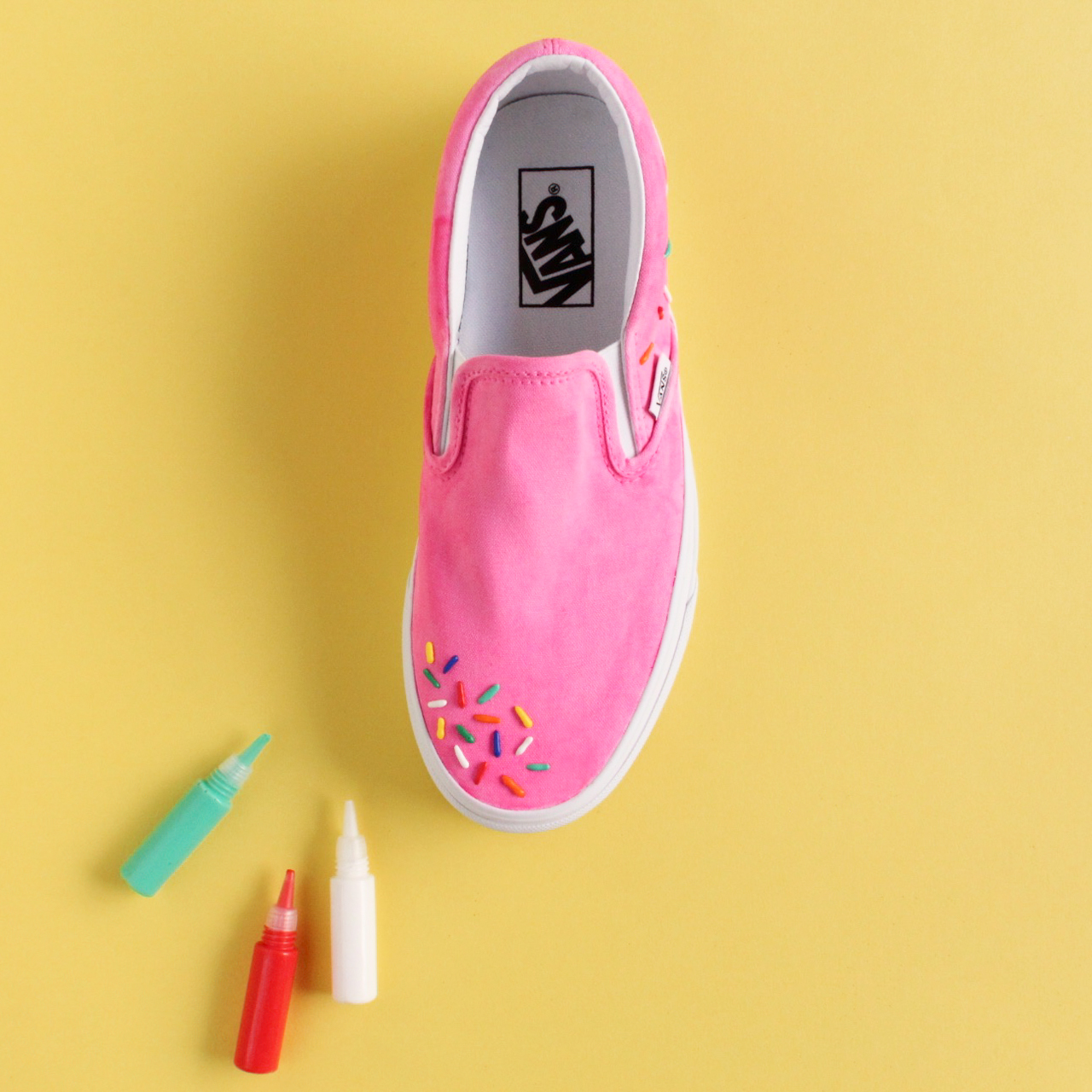 Pairs great with a scoop of your favorite ice cream, too. 😉
This post has been sponsored by Tulip Color. All opinions are my own.