DIY Chocolate Bunny Easter Décor
Easter is just around the corner and I've come up with an amazing new concept you guys - chocolate bunnies that don't expire! Hah - but sadly ya can't eat 'em.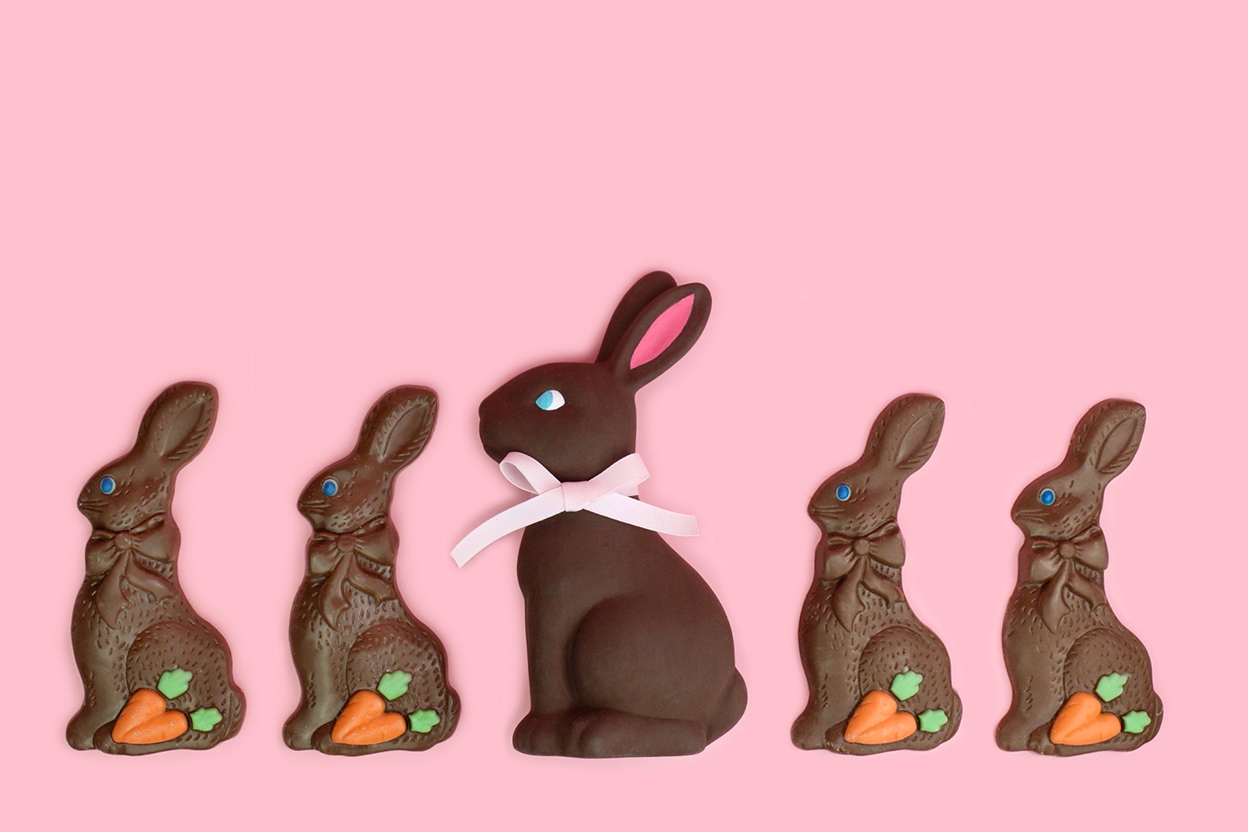 This DIY Chocolate Bunny Easter Décor is super simple and sweet on the eyes, too. All you need are a handful of materials and at most an hour to complete it. You can make one for yourself or gift several in Easter baskets for friends and family. Seriously though, how cute would that be?!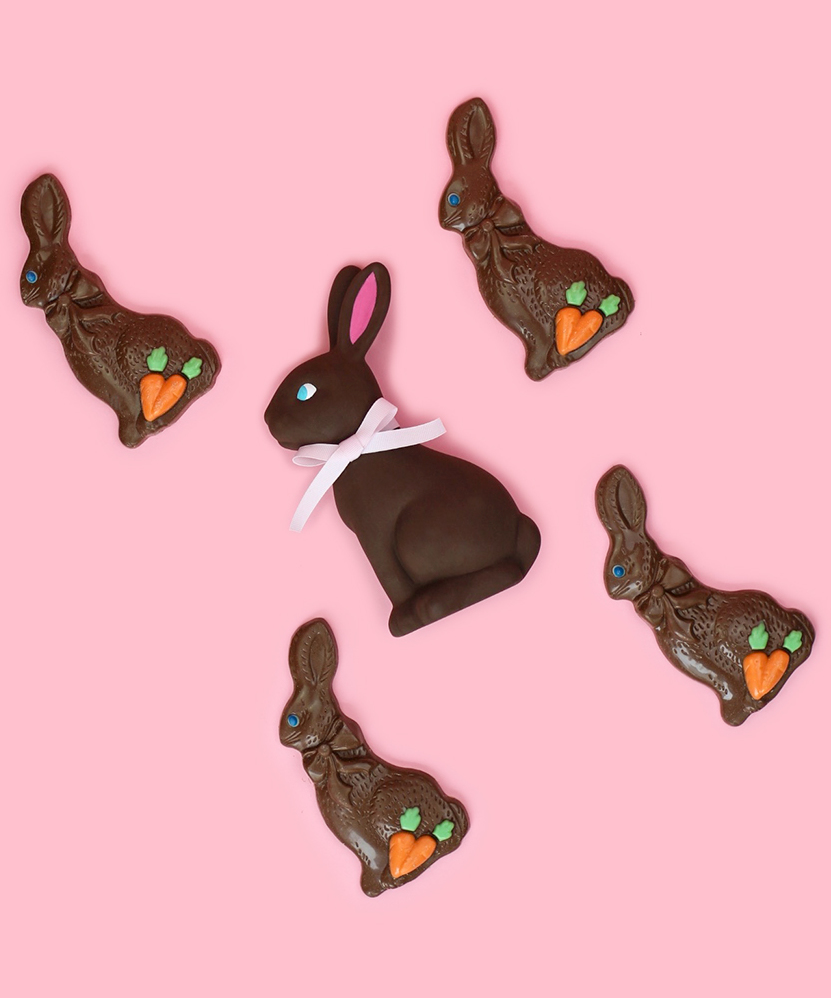 Because this project is fairly quick, you can easily make more than one bunny. I find painting to be very relaxing, so if you're like me, I think you'll find the whole process to be rather enjoyable, too.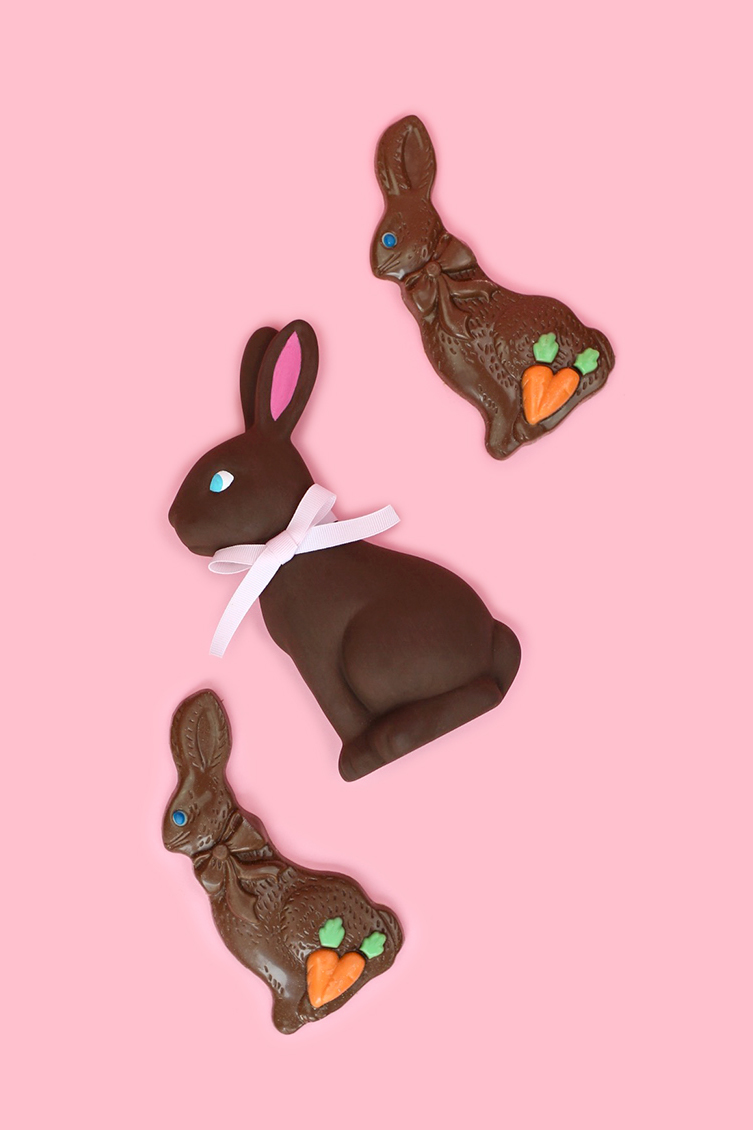 What You'll Need
Completely White Ceramic Easter Bunny
Brown, Pink, White, and Blue Paint
Paintbrushes
Pink Ribbon
How To
Step 1) Paint your ceramic bunny a rich brown color to resemble chocolate - avoid painting the eye sockets. Let it dry.
Step 2) Paint the inner ears pink and the eyes white - let those dry, as well.
Step 3) Lastly, paint in the blue pupils and then tie a pink ribbon into a bow around the neck.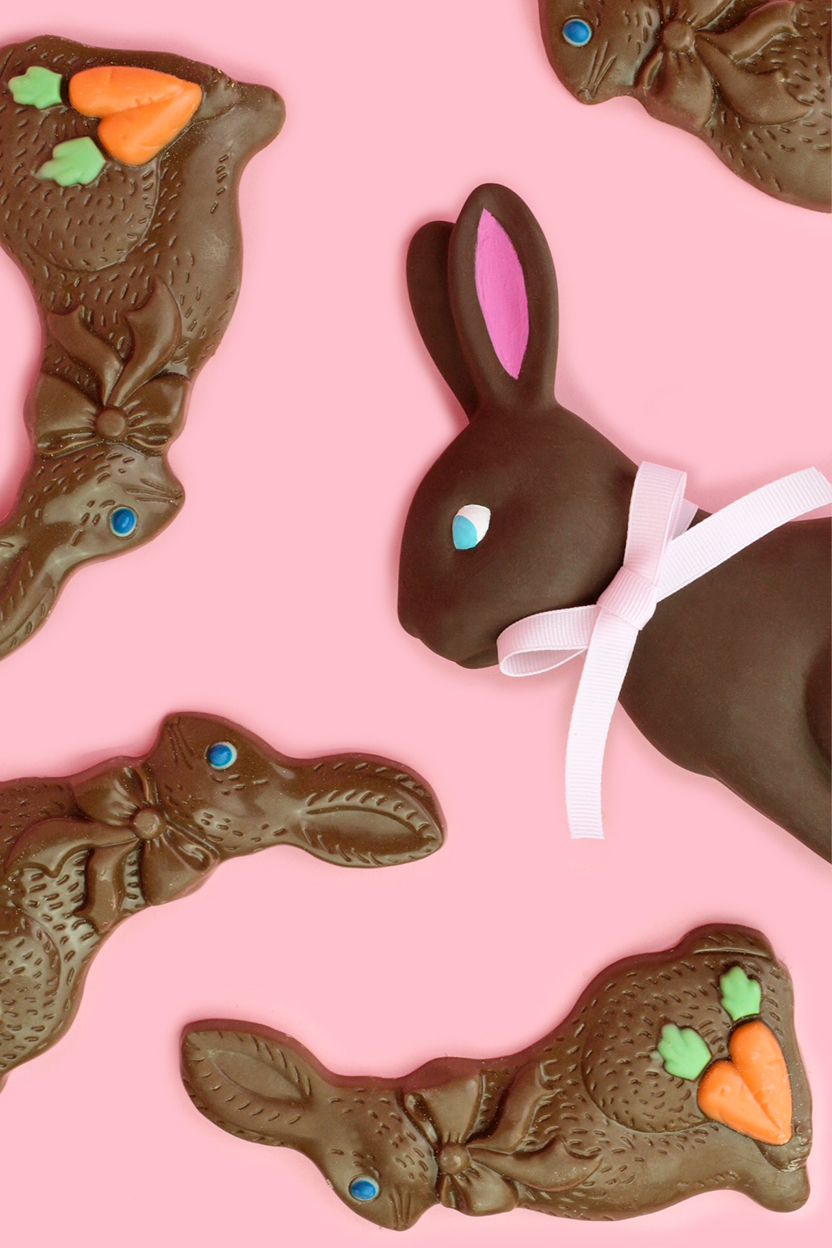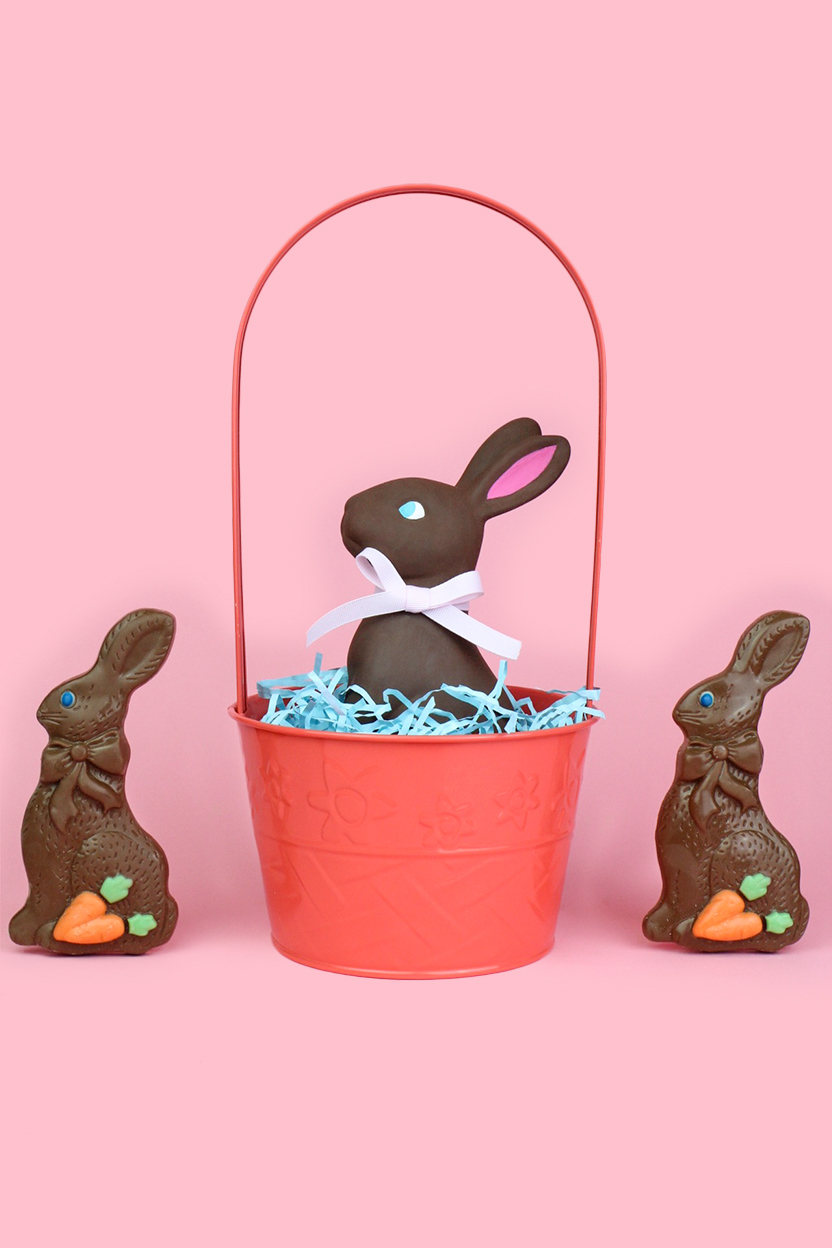 Hoppy Easter everyone!