DIY Rose Shoes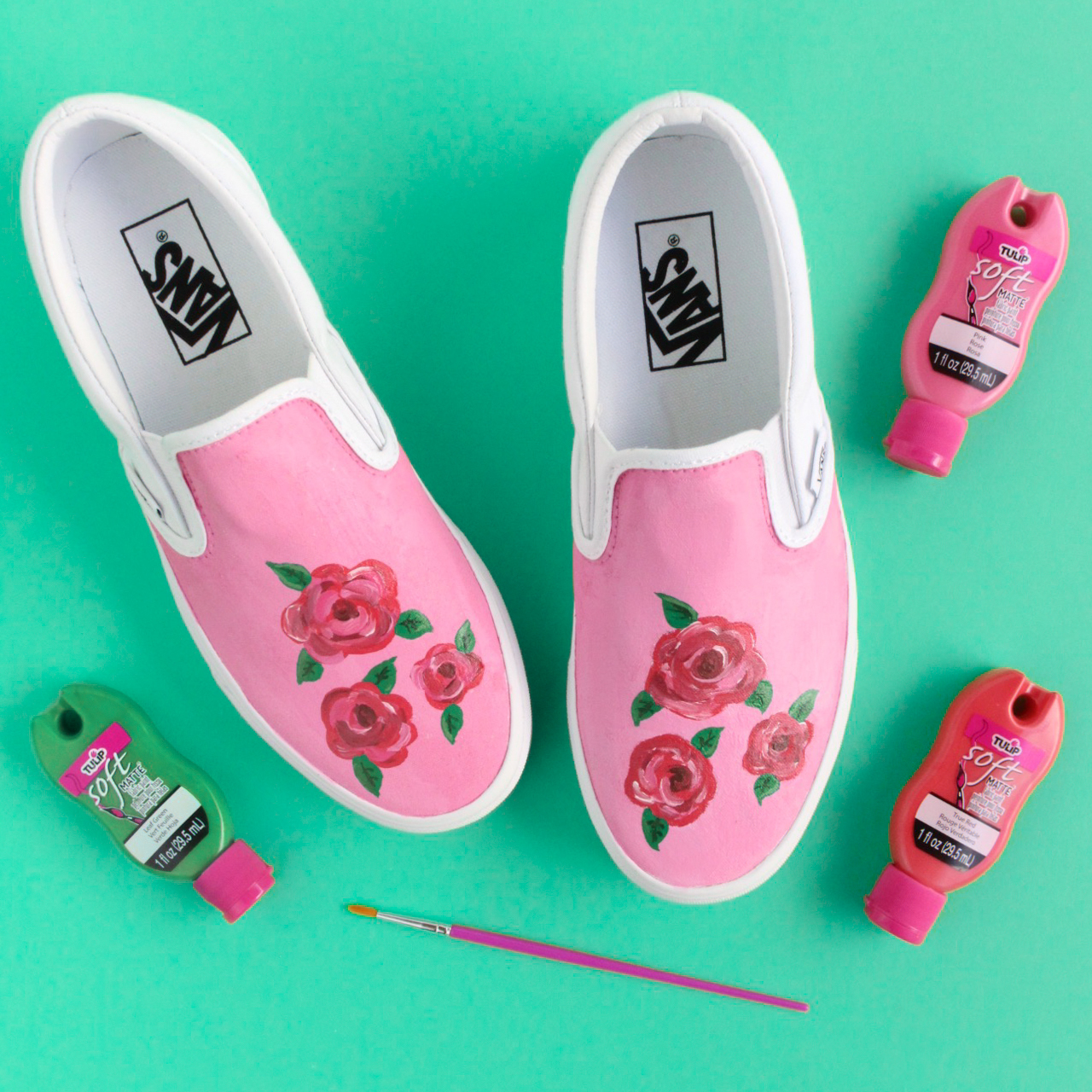 If you love florals as much as I do, this DIY is for you! To make these DIY Rose Shoes, all you need is a handful of supplies and maybe just a touch of flower power, too. 😉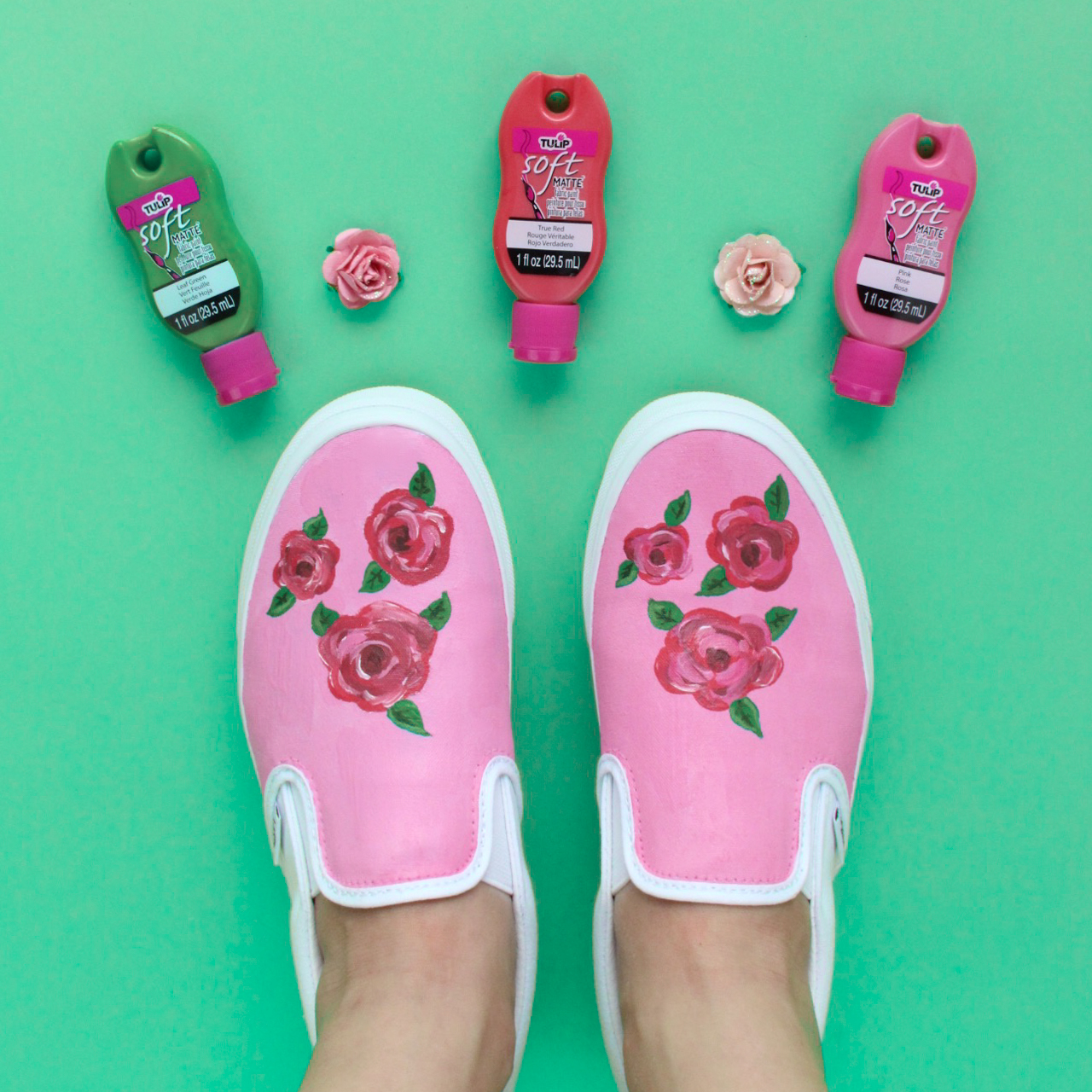 If you're nervous about hand painting your own shoes, I promise the step by step guide below will help you. Plus, Tulip Fabric Paints make the process really easy. It's just like painting on a canvas!
What You'll Need
White Slip On Shoes
Paintbrush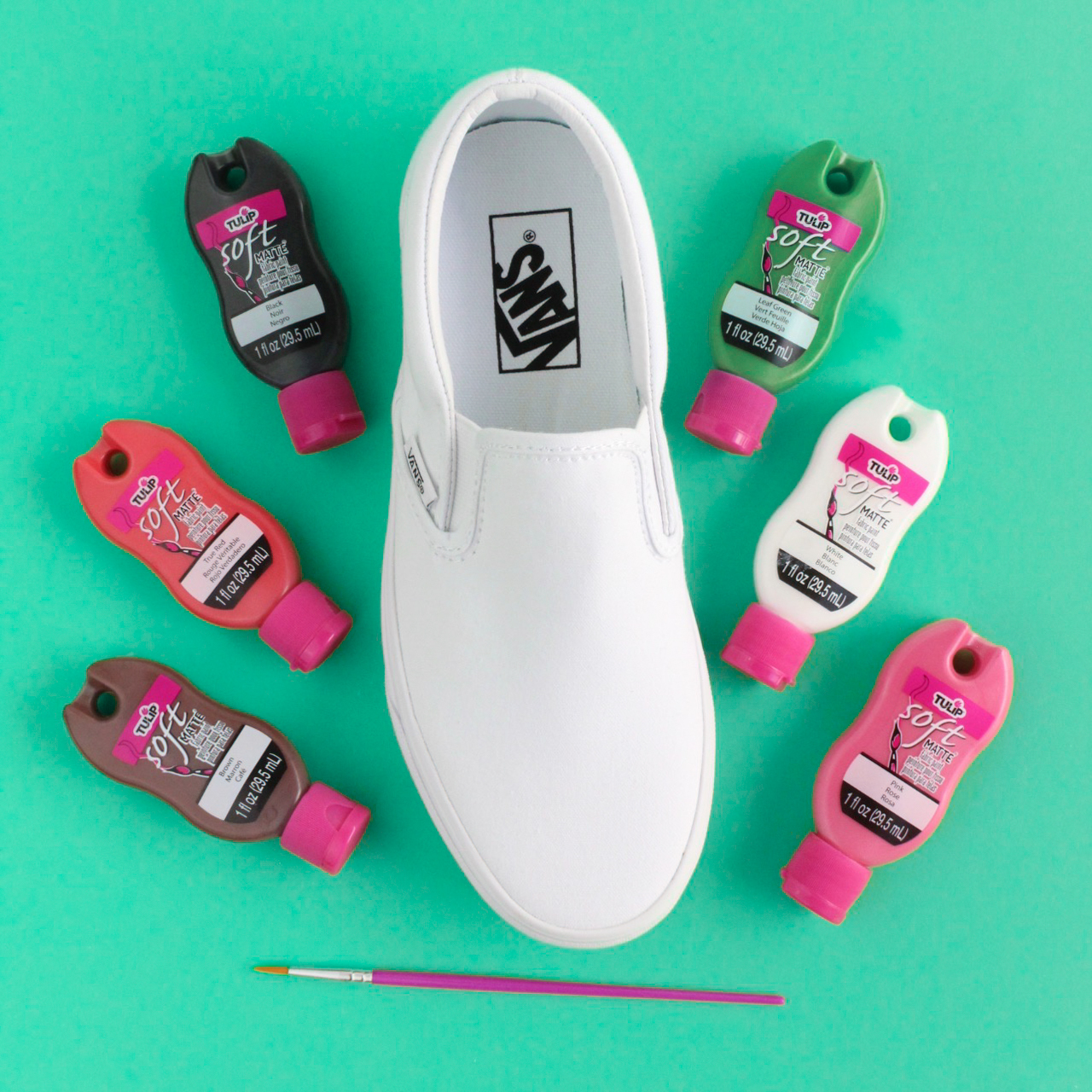 How To
Step 1) Mix together pink and white fabric paint to create a light pink color. Paint the front portion of your shoes that color and allow to dry completely.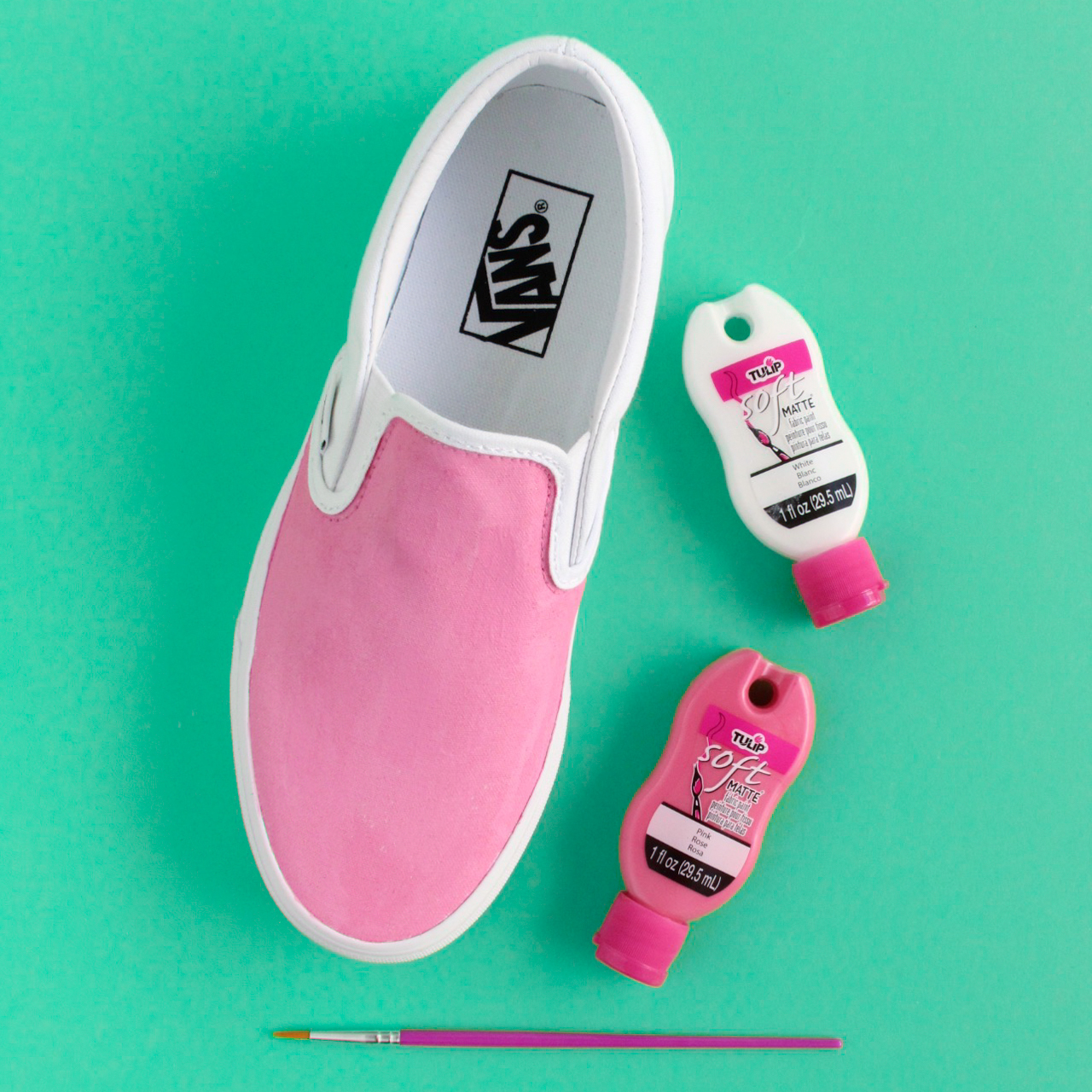 Step 2) Paint three flower shapes onto each of your shoes with red fabric paint. Add a few small brown strokes on top to create dimension.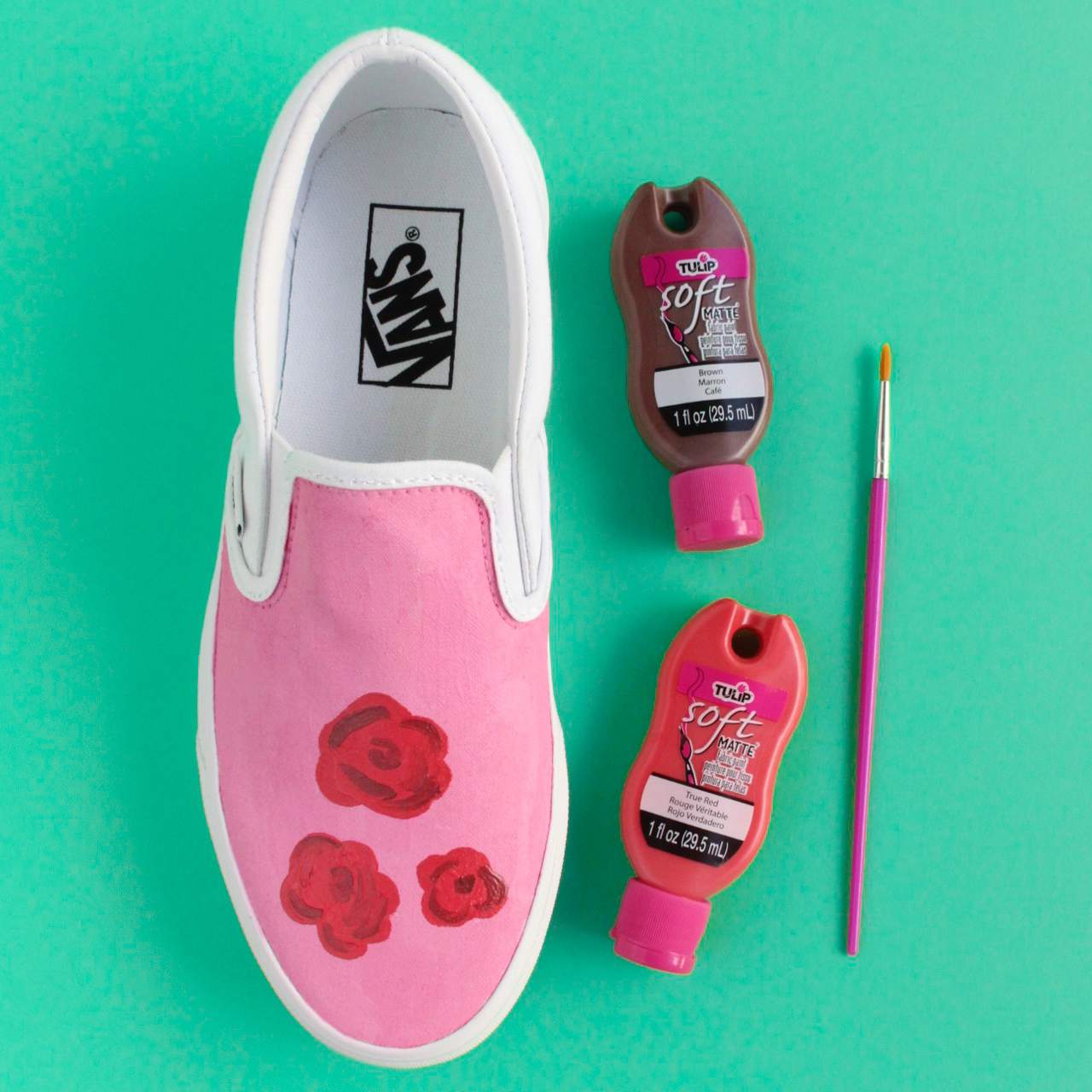 Step 3) Mix together pink and white fabric paint so that you get a light pink color again and paint it onto your flowers in small strokes. There's no right or wrong way to do this - just have fun with it!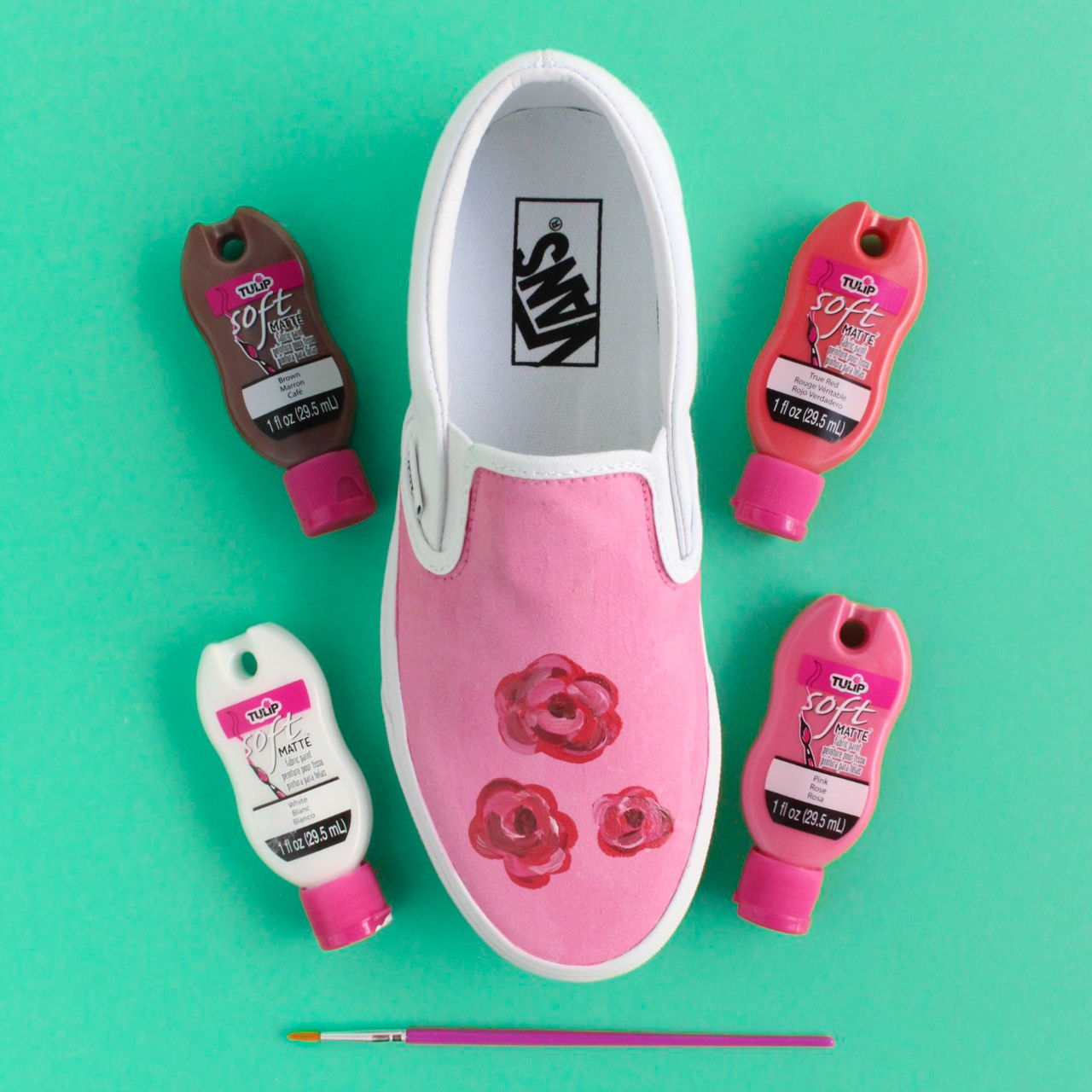 Step 4) Lastly, use green fabric paint along with dark green (mix green and black) and light green (mix green and white) to create leaves. Once all the paint is completely dry, you're ready to show off your new handmade shoes!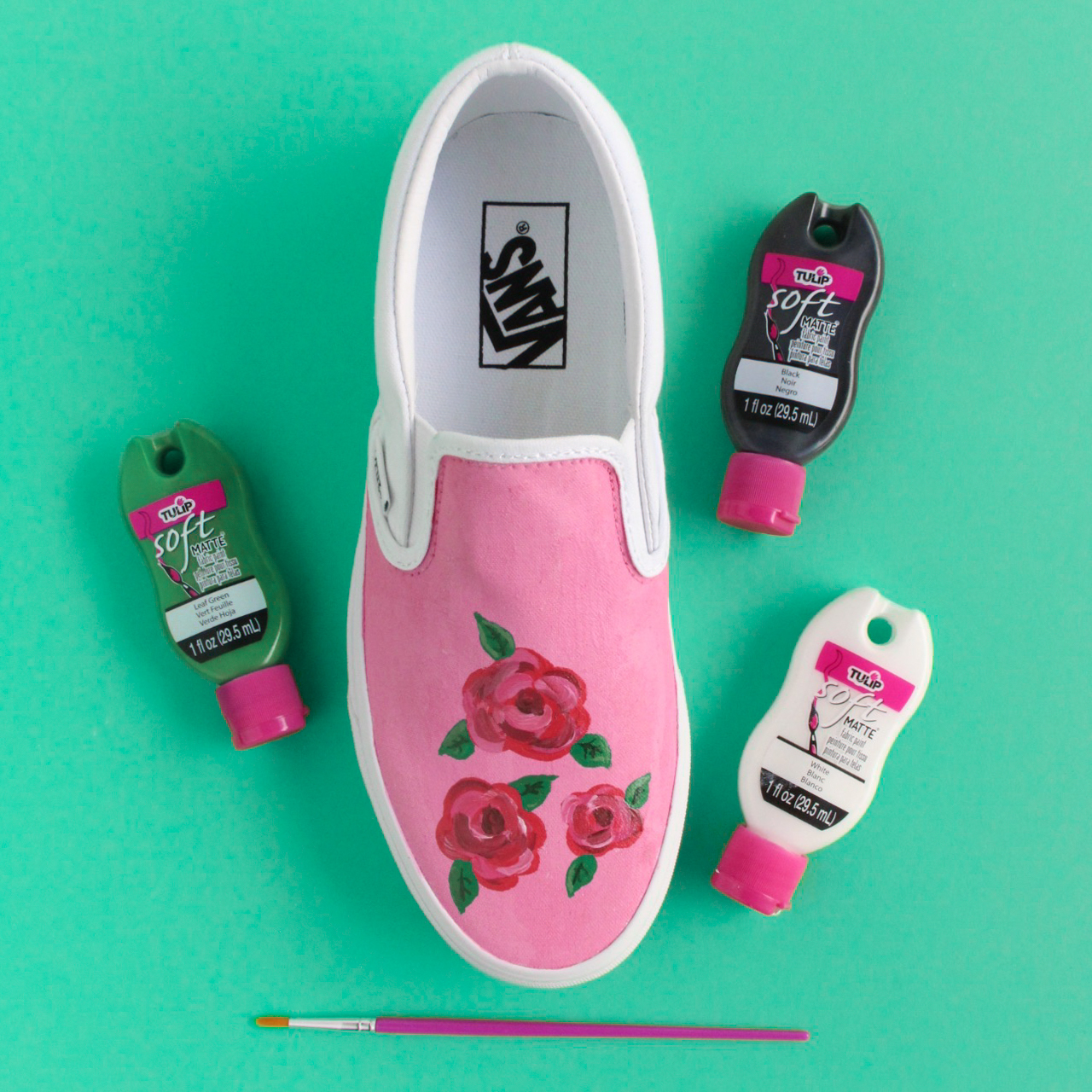 This post has been sponsored by Tulip Color. All opinions are my own.