DIY Sequin Wrapping Paper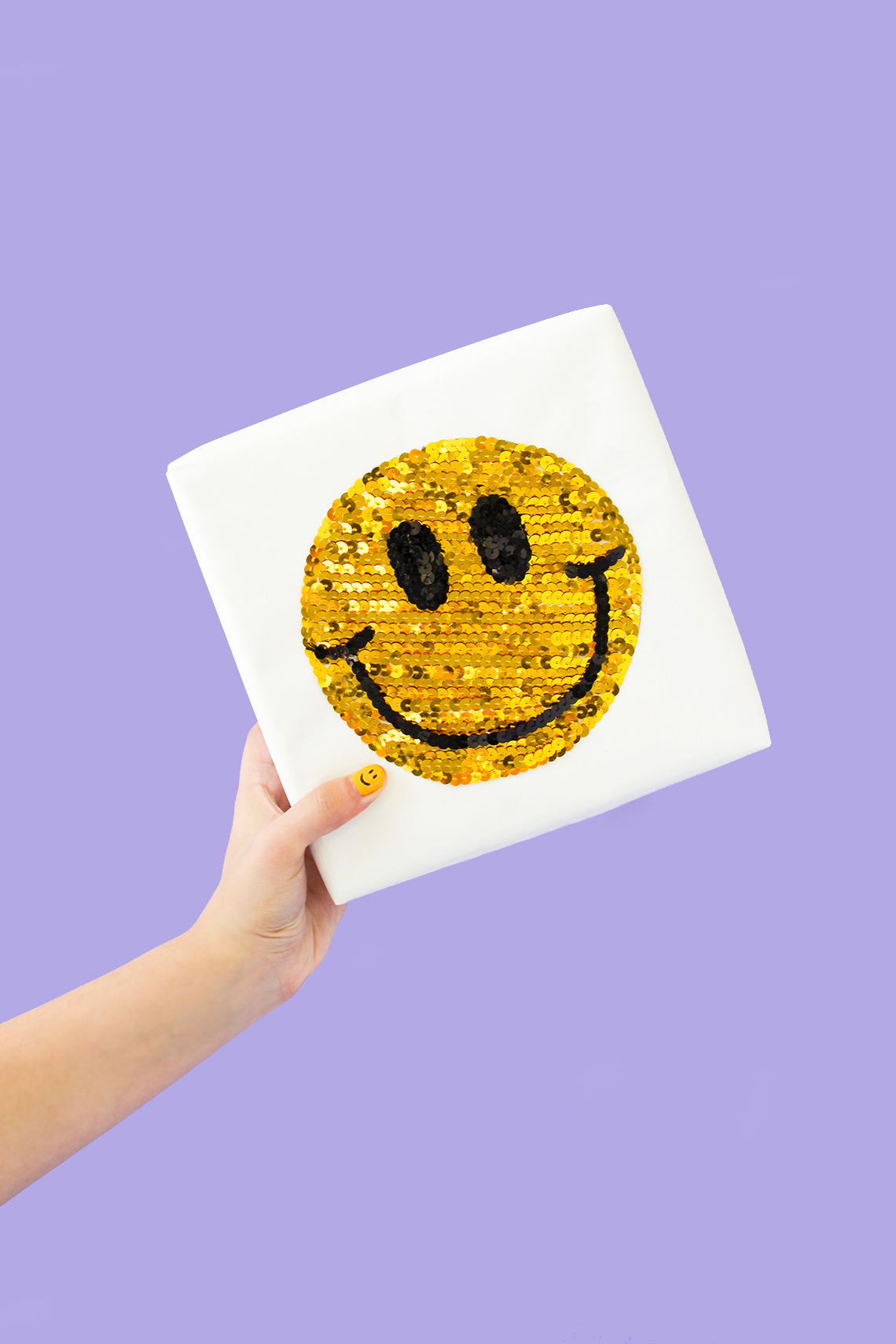 If you remember my DIY Sequin Art post from a few months ago, that's what inspired me to come up with this sparkly DIY sequin wrapping paper. I'm one of those people who takes a lot of time wrapping gifts in cute and creative ways. It definitely is an extra effort and I know it's not for everyone, but to me I think it just adds a little oomph to whatever it is that you're giving to someone. In my experience, it has always made people smile a little extra wide because it shows that you really put some time and effort into your gift. One time, I really decked it out and someone wanted to actually save my wrapping paper! I'll never forget that. So if you're like me and you enjoy wrapping as much as I do, this DIY is for you! This wrapping paper is extra blingy and fun and just like with the DIY Sequin Art, you can get very creative with it. I chose to do a smiley face, some hearts, and the word "YAY" - but I'd love to see what you can come up with, too! If you decide to give this a whirl, be sure to share your creations with me on Instagram using #crafterward. Alright, now let's get to making!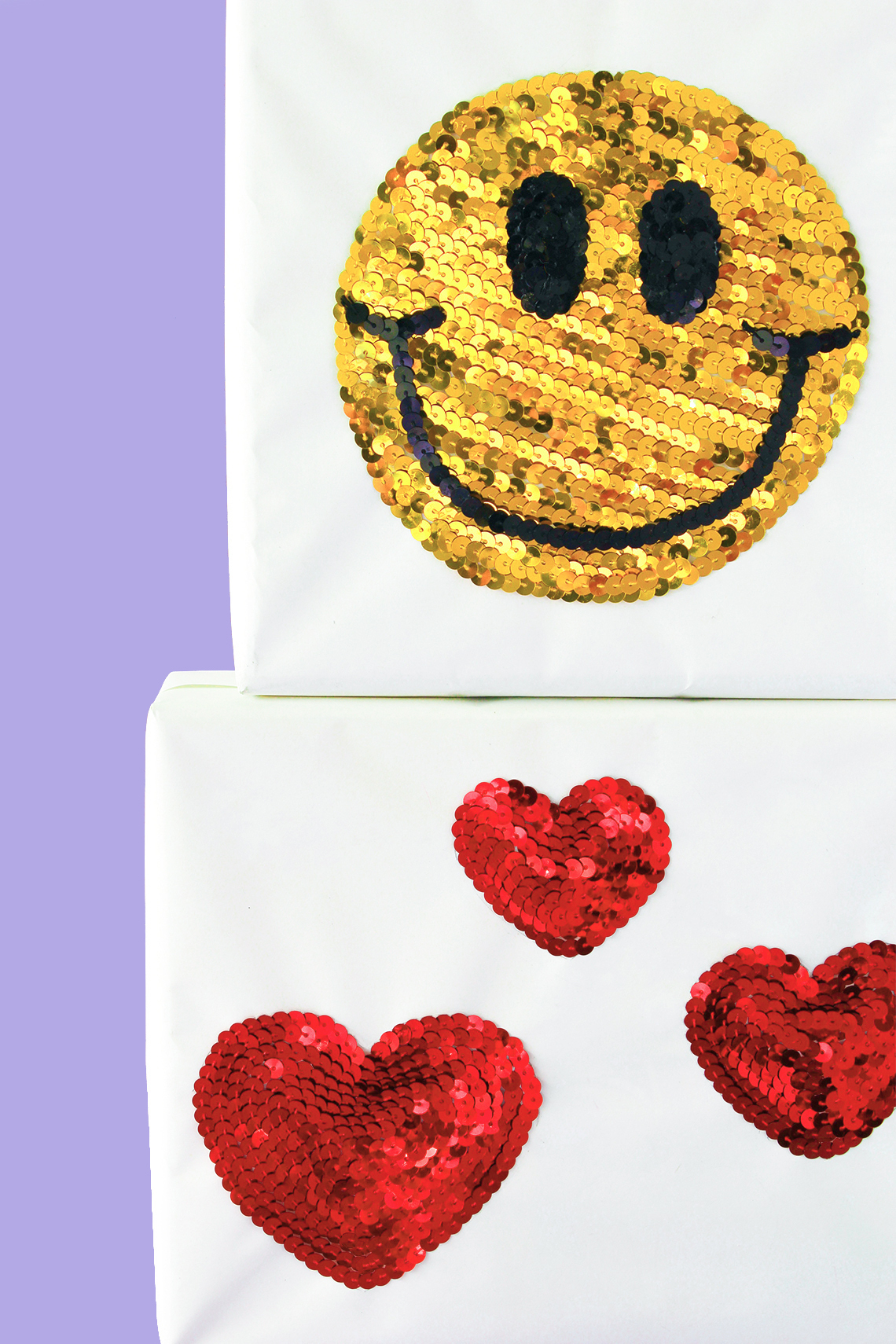 What You'll Need
How To
1) Wrap your gift using the white wrapping paper.
2) With your pencil, sketch out whatever it is that you want to cover in sequins. (I recommend sketching things that do not have a lot of small details - you can't do too many fine details with sequins.)
3) Cover your sketch with glue and then use your sequin rolls to cover up your drawing. For the smiley face, I traced a round bowl on my paper, covered it in yellow sequins, and then added the face on top. For the hearts, I drew different heart shapes on the paper and covered them in red sequins. And for the "YAY" I typed and then printed out the word "YAY", cut it out, and traced it onto the paper. Then I covered each letter in sequins.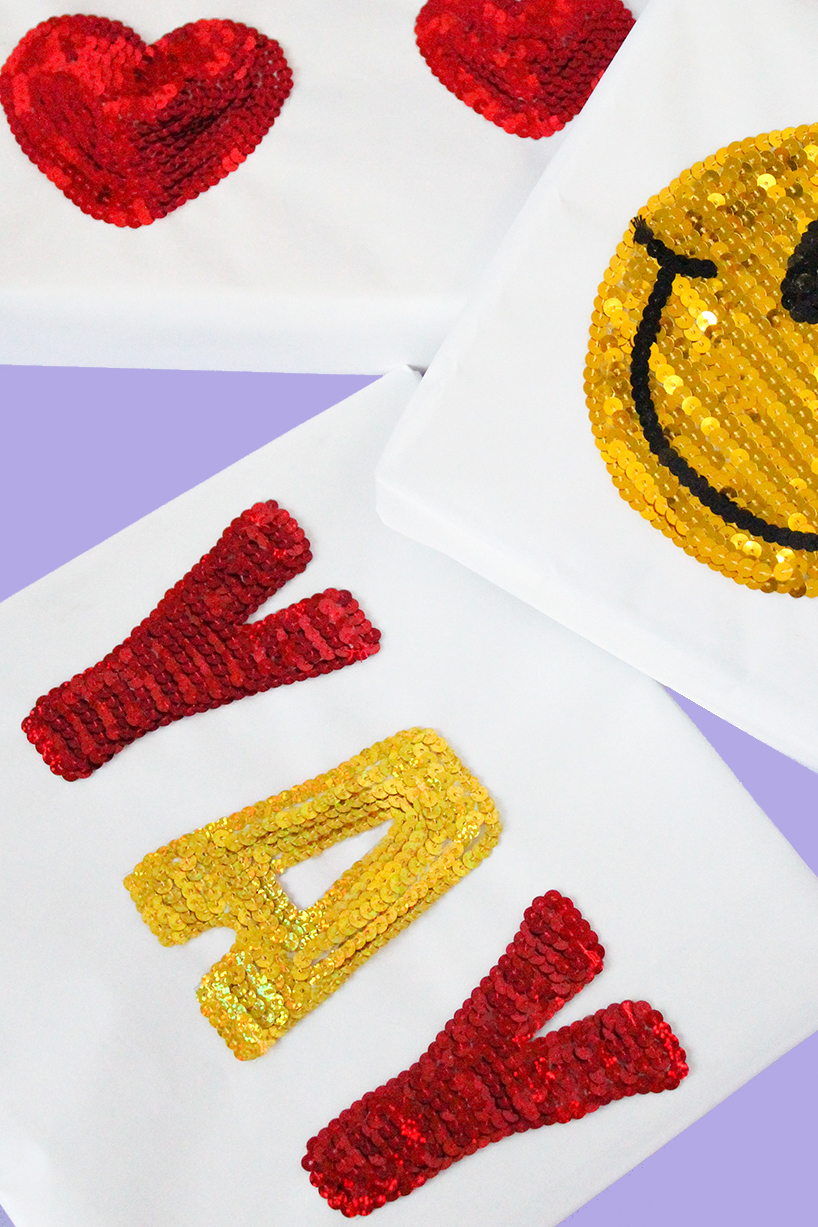 And that's it! You now have one sparkly gift to give!