DIY Wooden Christmas Trees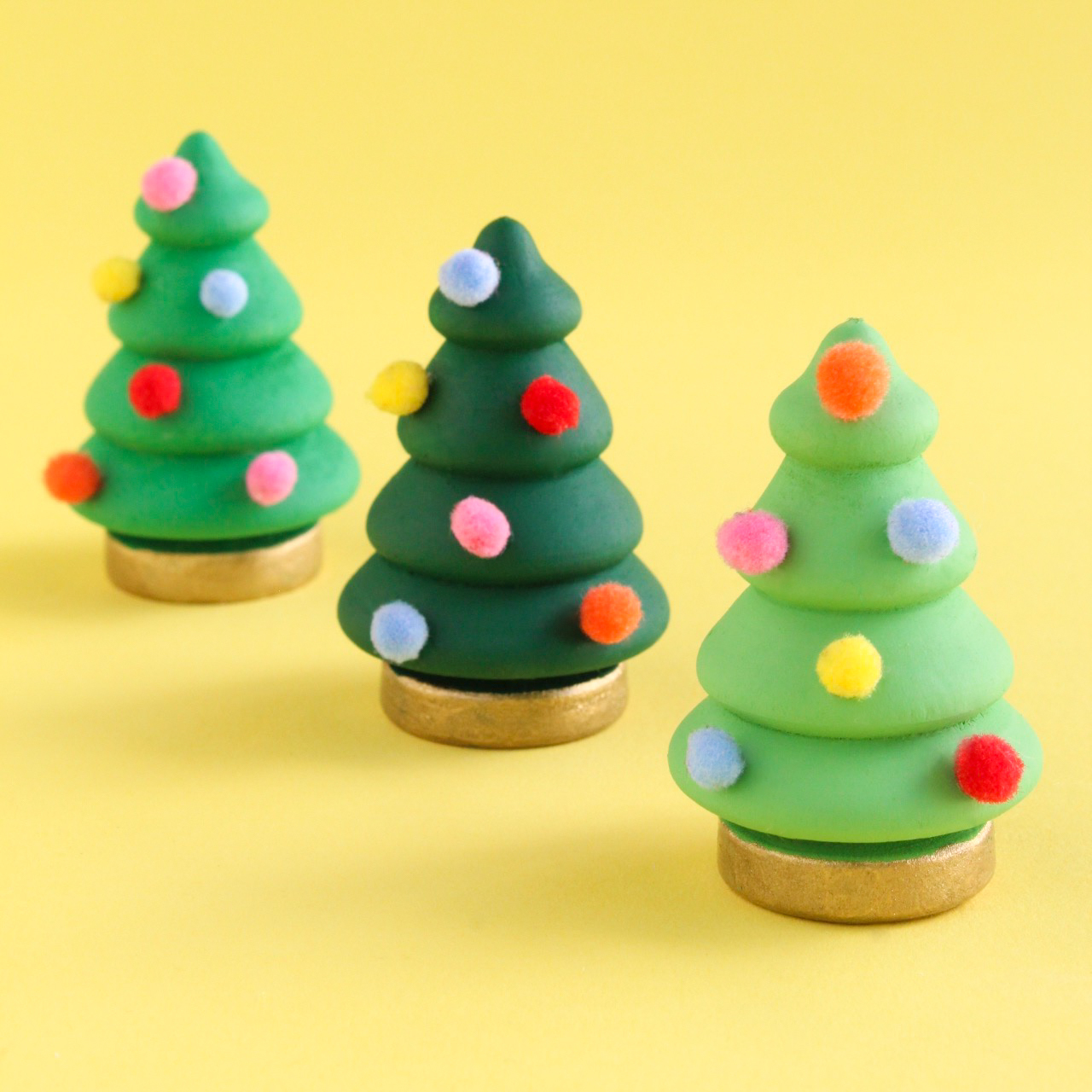 When I first saw these wooden Christmas trees, I knew immediately that they would pair perfectly with my DIY Colorful Wooden Snowmen!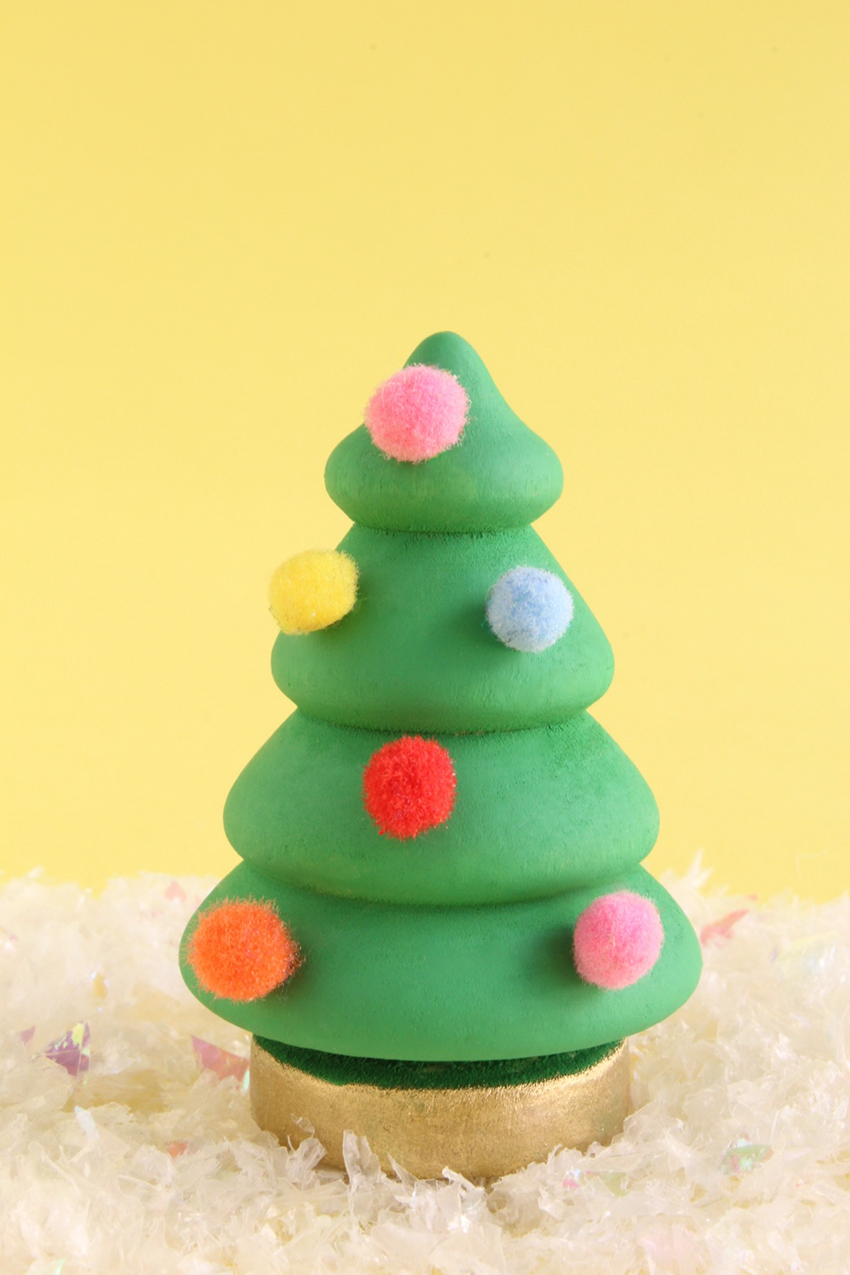 I always love a good pom pom craft and this one is so easy that all it takes is two steps to make it!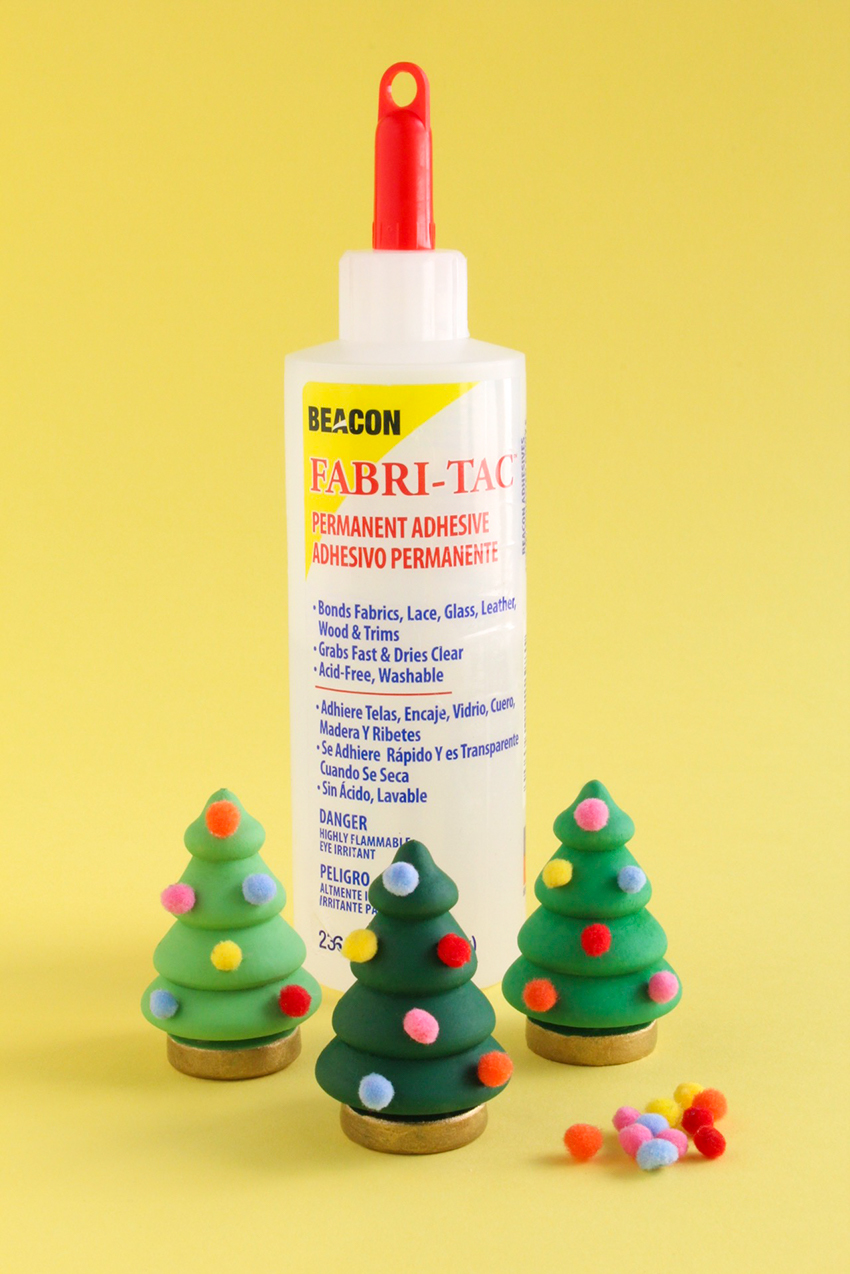 I partnered with Beacon Adhesives on this project and used their Fabri-Tac glue to attach mini pom poms to each of the trees. After multiple attempts, I found that they looked best with pom poms attached to one side versus all around them.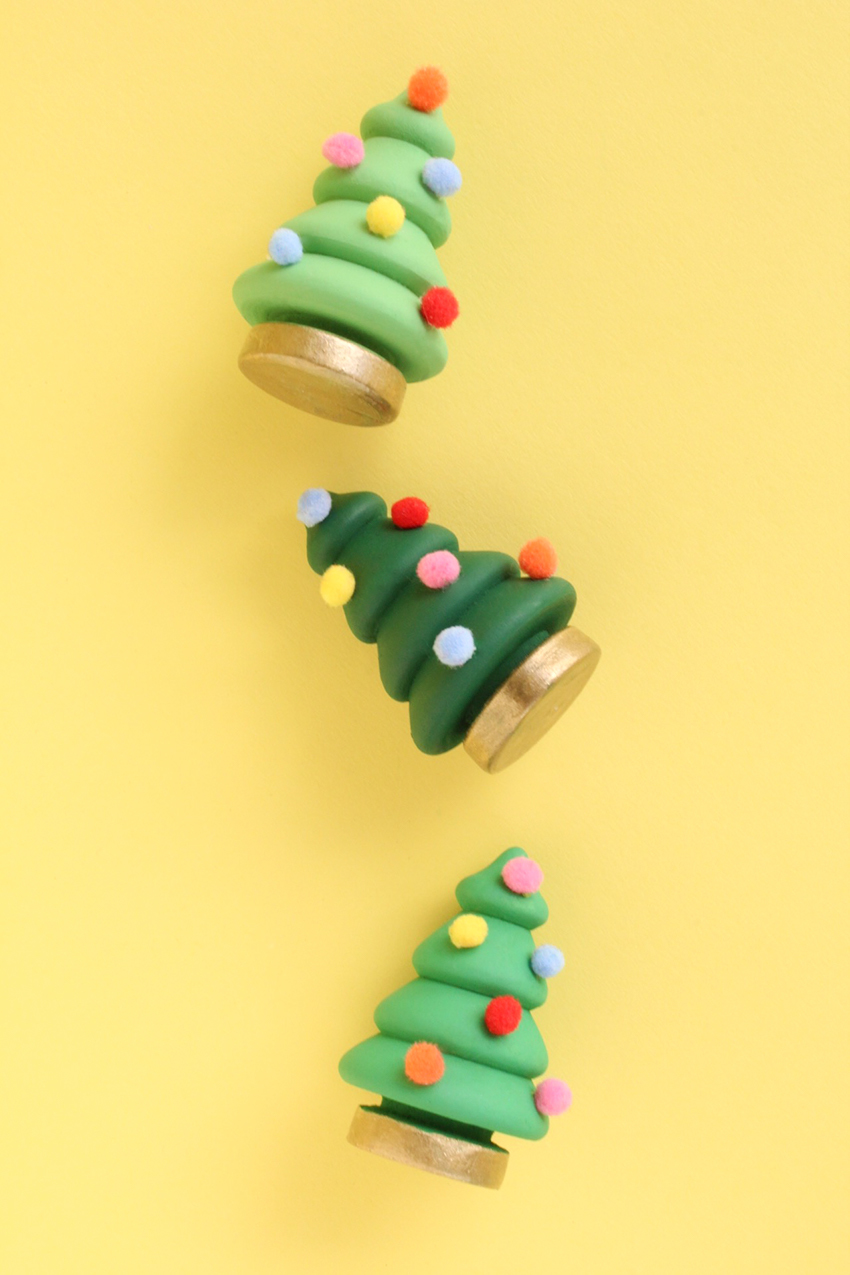 Have you ever seen a cuter miniature tree?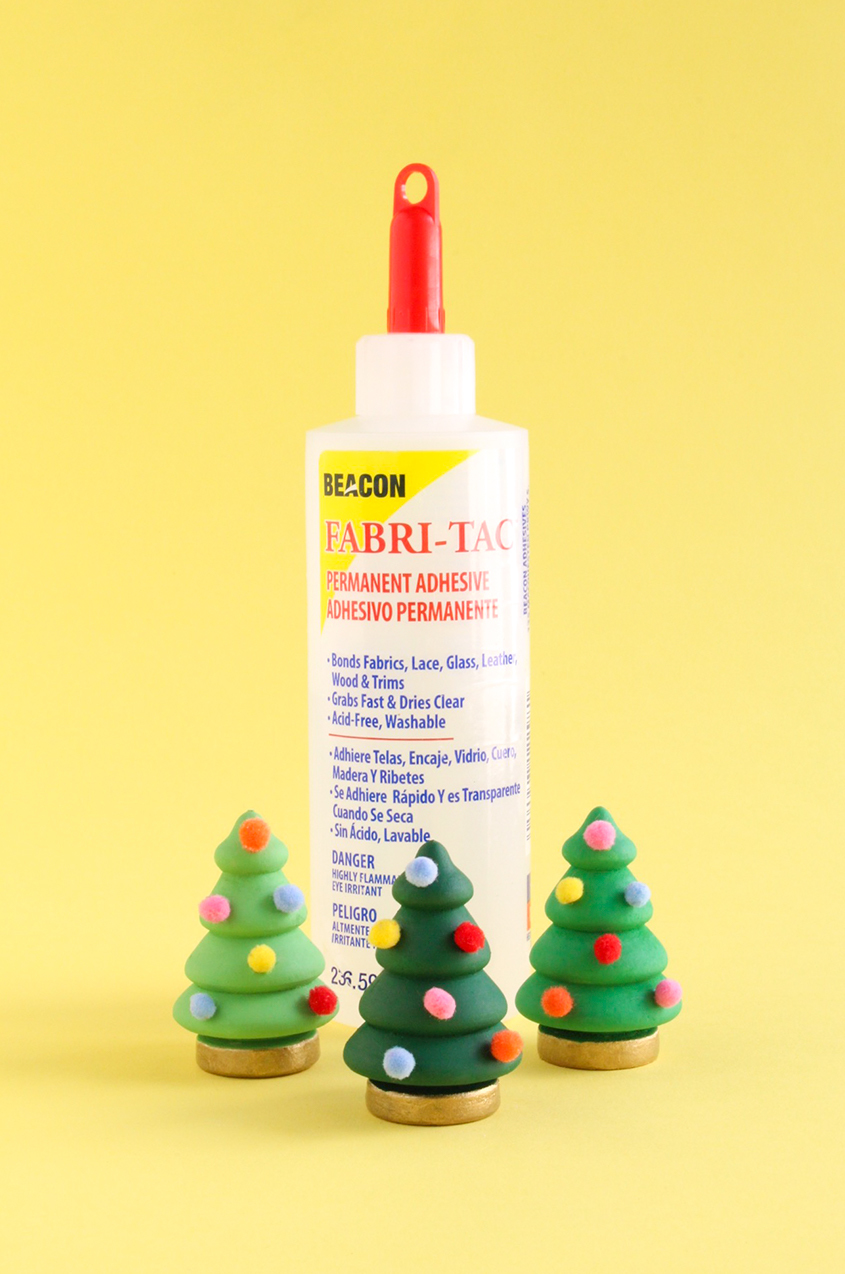 What You'll Need
Different Shades of Green Paint
Gold Paint
Paintbrush
Mini Pom Poms in Assorted Colors
How To
Step 1) Paint your wooden Christmas trees different shades of green and then paint their bases gold. Allow to dry completely.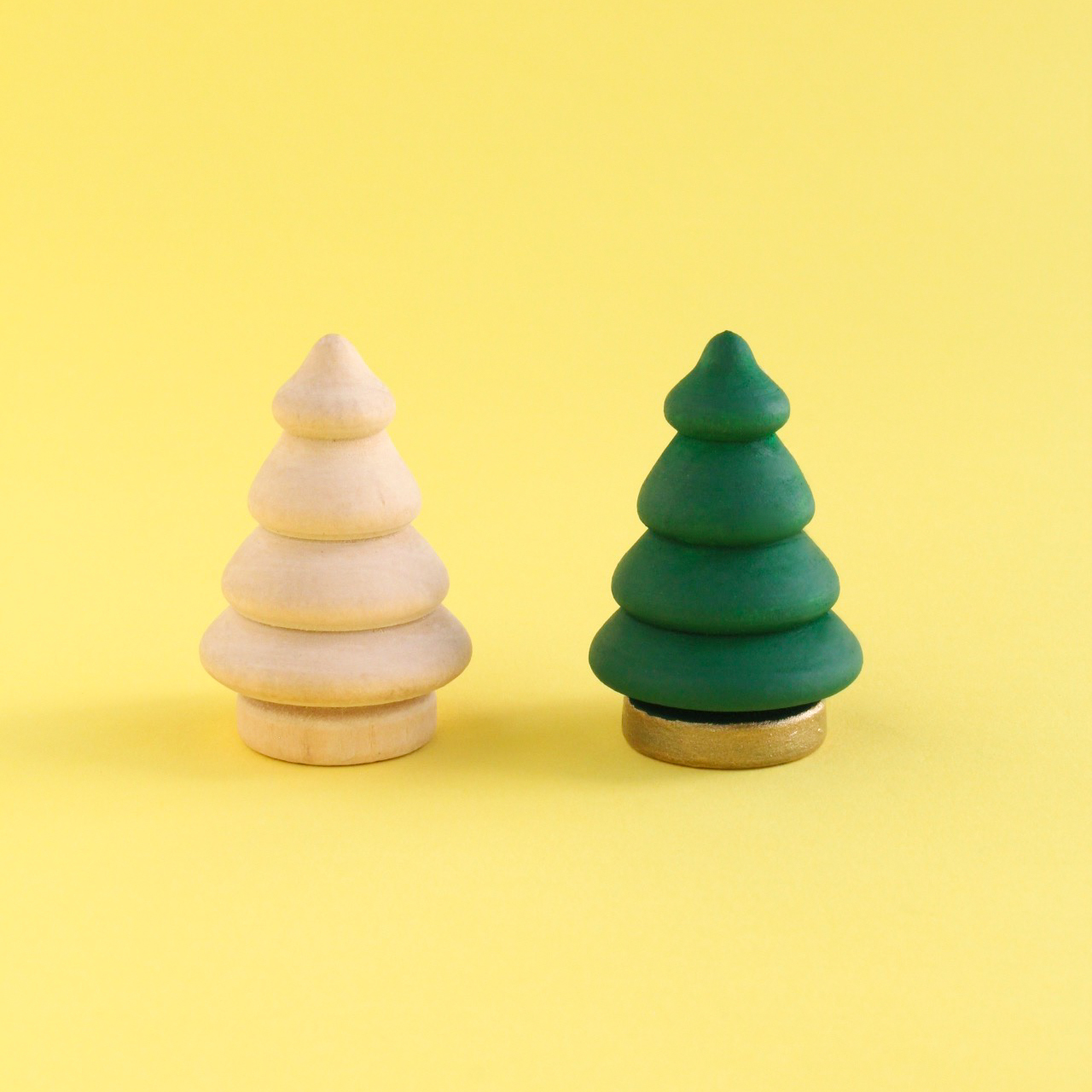 Step 2) Using your Fabri-Tac glue, attach mini pom poms to one side of your tree. I attached six pom poms per tree. Once the glue dries, you're all done!
Told you it was easy!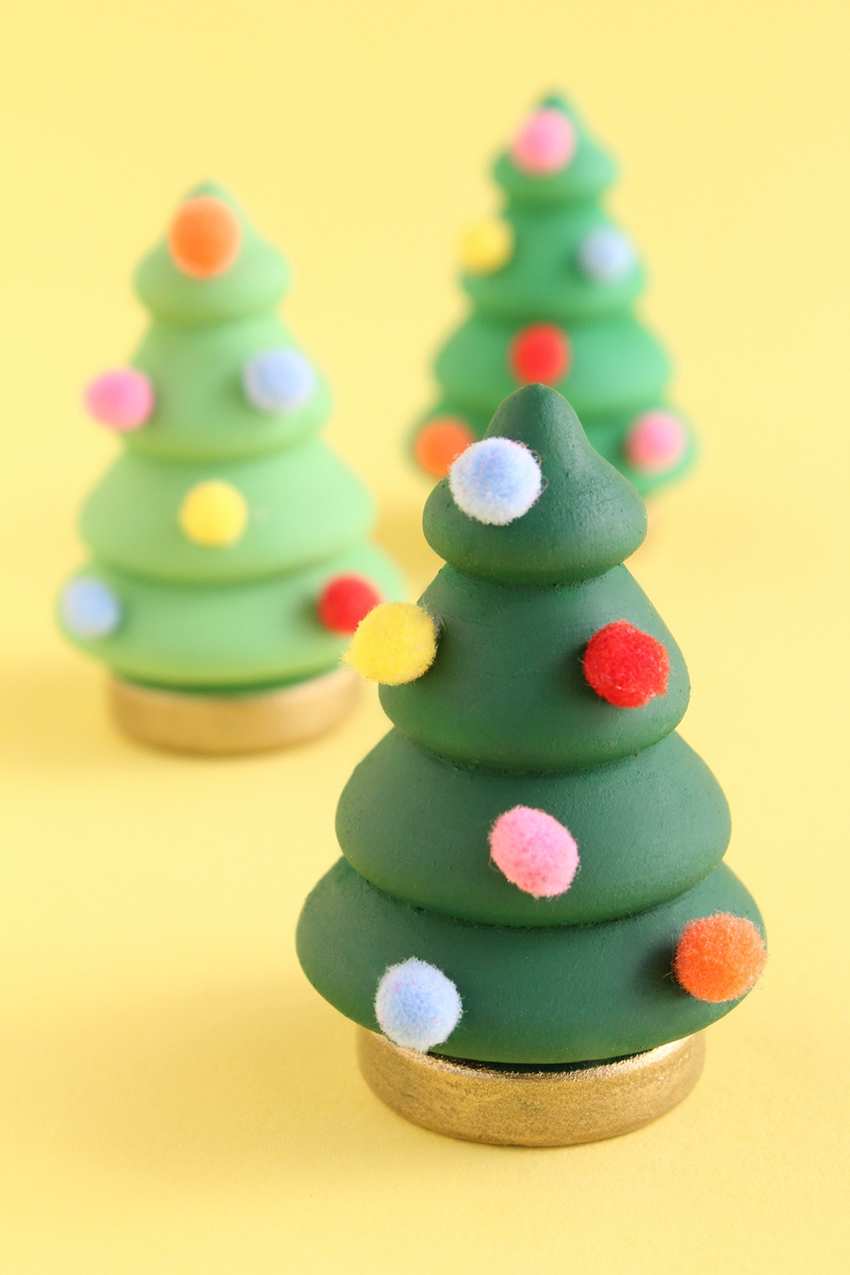 This post has been sponsored by Beacon Adhesives.  All opinions are my own.