DIY Swan Boat Valentine
Swan boat rides are hard for me to pass up on. Whenever I find myself near them, I more than likely end up on one of them. It's a weird infatuation of mine...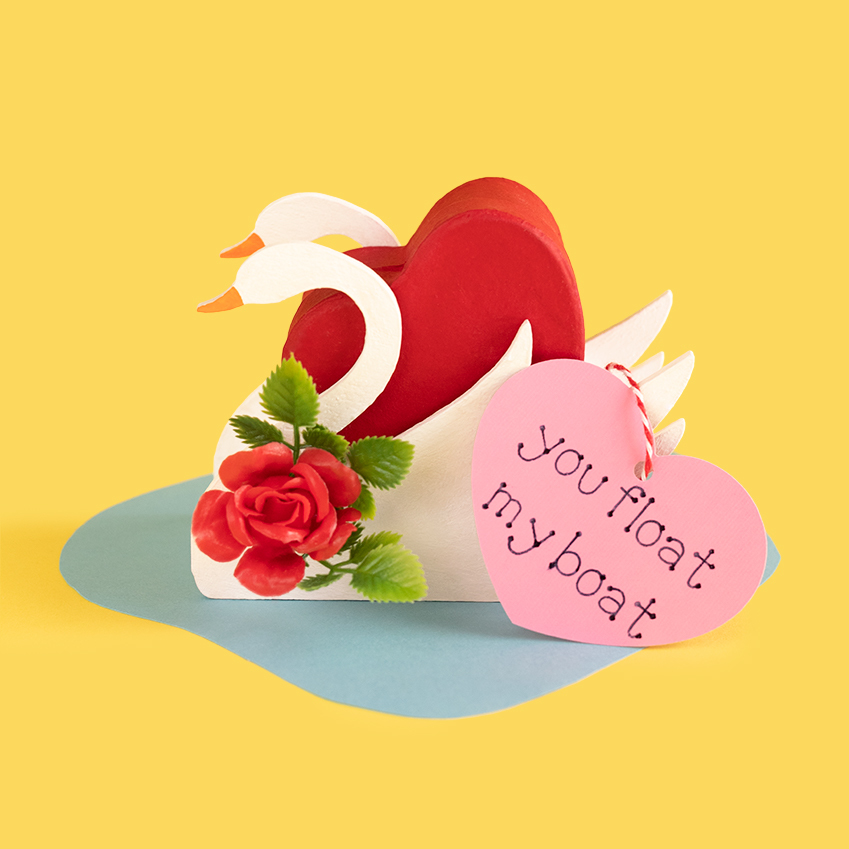 I was inspired to make these DIY Swan Boat Valentines not only because of the immense love I have for swan boats but also because I've always found the concept of a "tunnel of love" to be so whimsical and fun! I've never actually seen a tunnel of love in person but I definitely do wish there were more around. Also hoping to get a DIY Tunnel of Love craft out soon.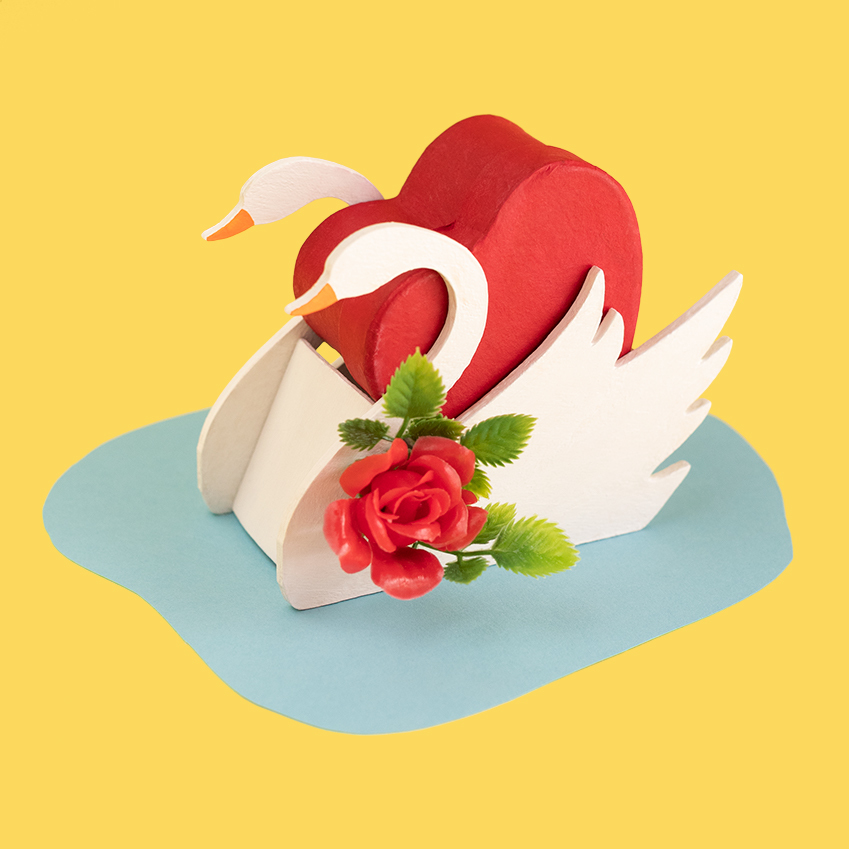 These swan boats are great for holding trinkets and small gifts and there's just no doubt they will be treasured by whoever receives them. To learn how to make one, too - keep on reading!
What You'll Need
(2) Swan Wood Shapes 4" - 1/8" thick
Rose Embellishment (the pick is removable)
3 Wooden Squares + 1 Wooden Rectangle (Check for a bag of wood scraps at your local craft store in the wooden crafts section)
Orange + White Paint
Paintbrush
Gloss Sealer
Heavy Duty Glue
Optional: Craft Knife or Scissors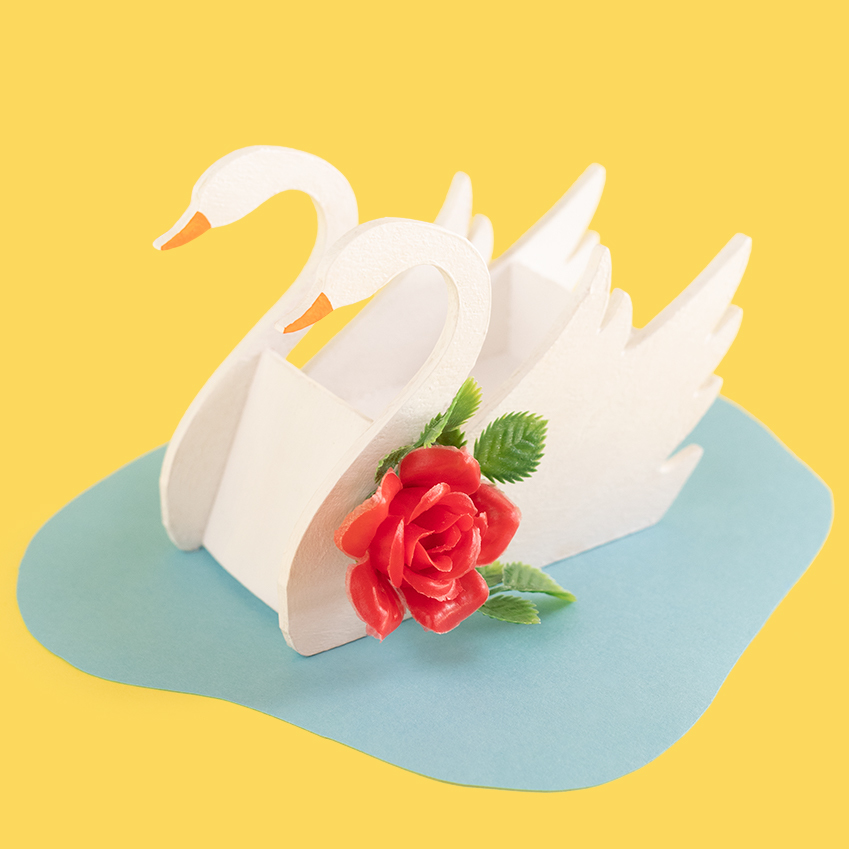 How To
Step 1) Create a mock up of your swan boat by placing all of your pieces together without gluing them (feel free to reference the steps/images below). If any pieces need altering, carefully cut them to size using a sharp pair of scissors or craft knife. Paint all of your shapes white on both sides and once they're dry, coat them with gloss sealer for extra protection. Allow to dry completely.
Step 2) Create the seat of your swan boat using 2 of your squares and glue. Use the images below as a reference.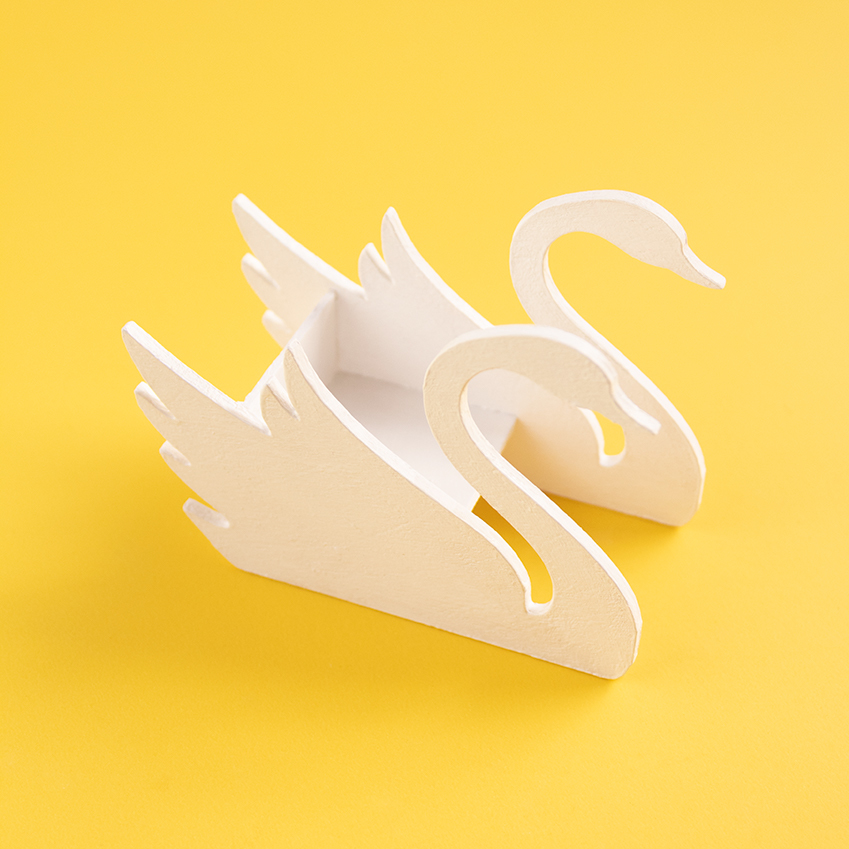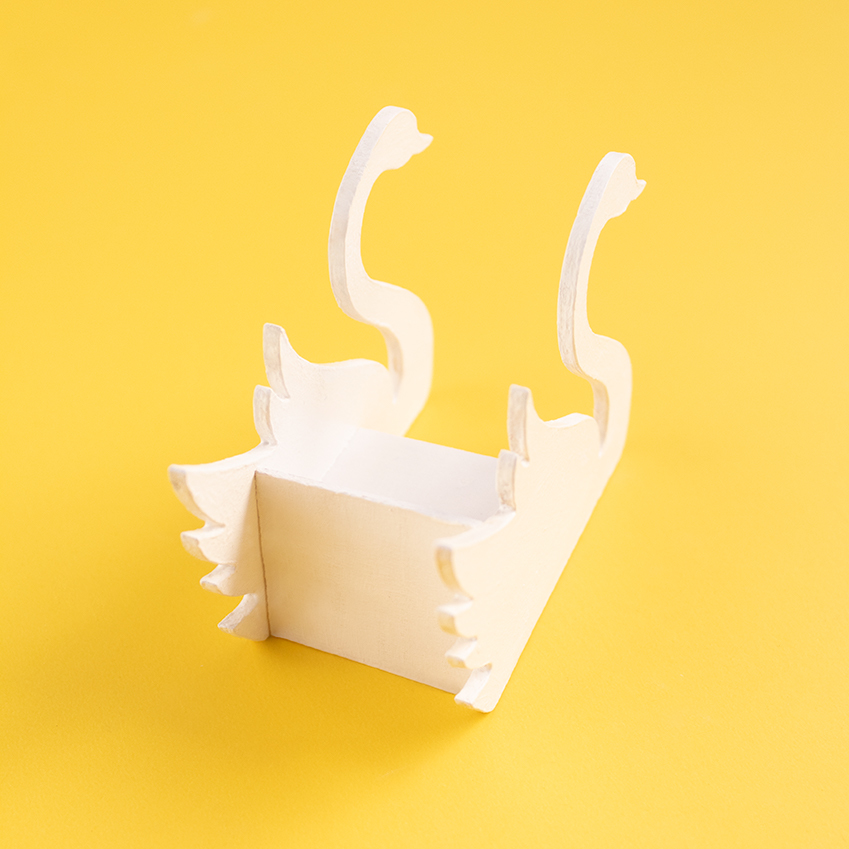 Step 3) Add the wooden rectangle to the bottom of your swan boat and then add the last square to the front like in the images below.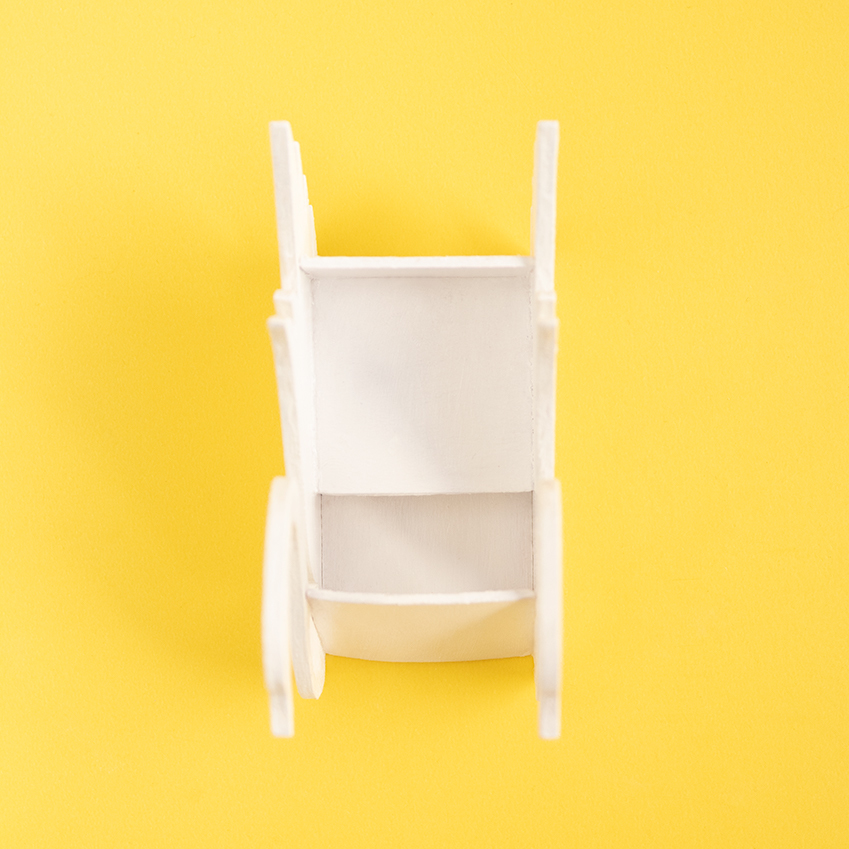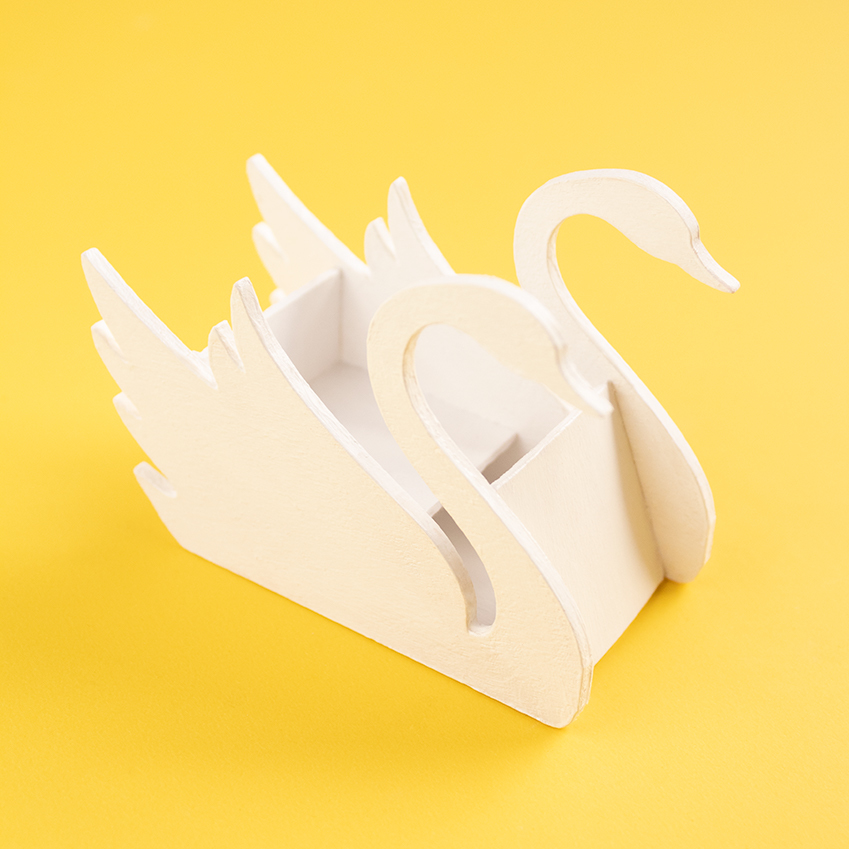 Step 4) Paint the beaks of your swans orange and then add a rose embellishment and a gift inside. I placed my gift in a small paper mache heart box. Add a note that says, "you float my boat" and gift it to someone special this Valentine's Day!