DIY Christmas Light Slippers
If you're looking for an easy handmade gift to give this Christmas, you can stop looking now.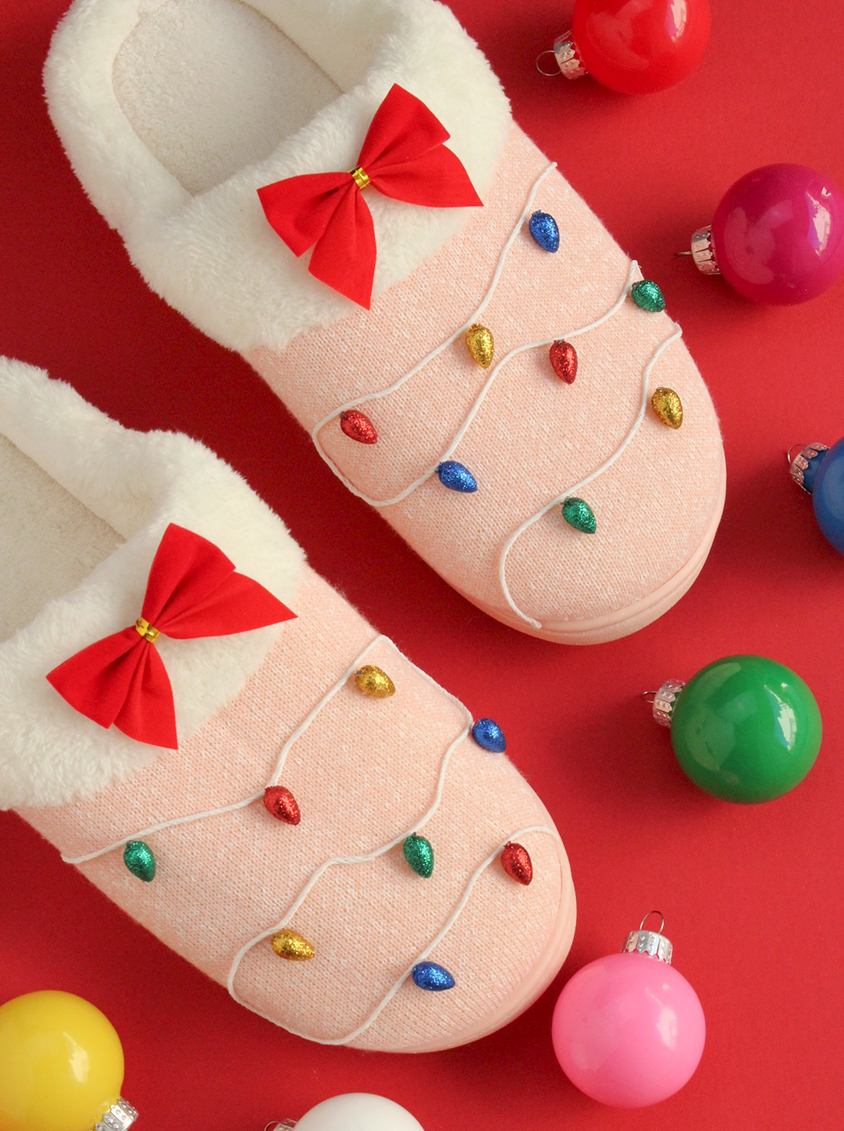 These DIY Christmas Light Slippers are so simple that you can finish a pair in 30 minutes or less! I used Beacon Adhesives Gem-Tac glue to make these and I am so impressed with how secure all of the small pieces remained once the glue had completely dried. I've been wearing these slippers around the house daily and all of the bulbs are still in tact and shining. (Also, I really just can't get over how cute those tiny little light bulbs are!)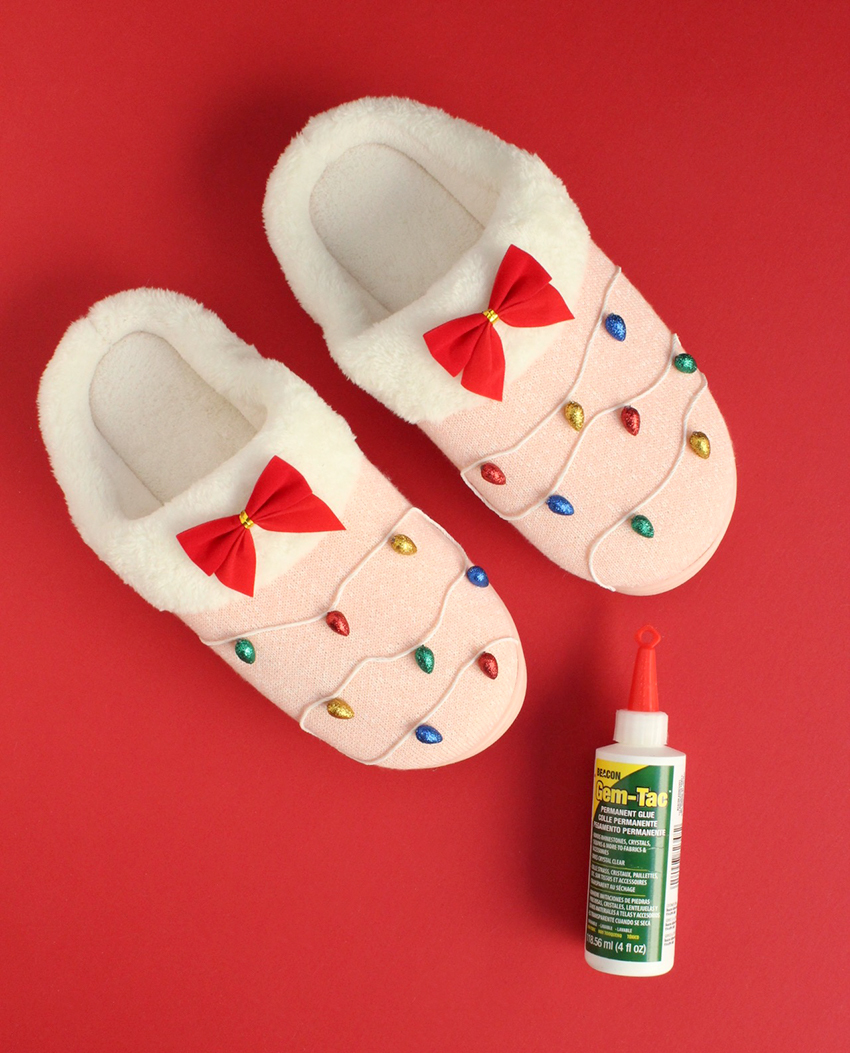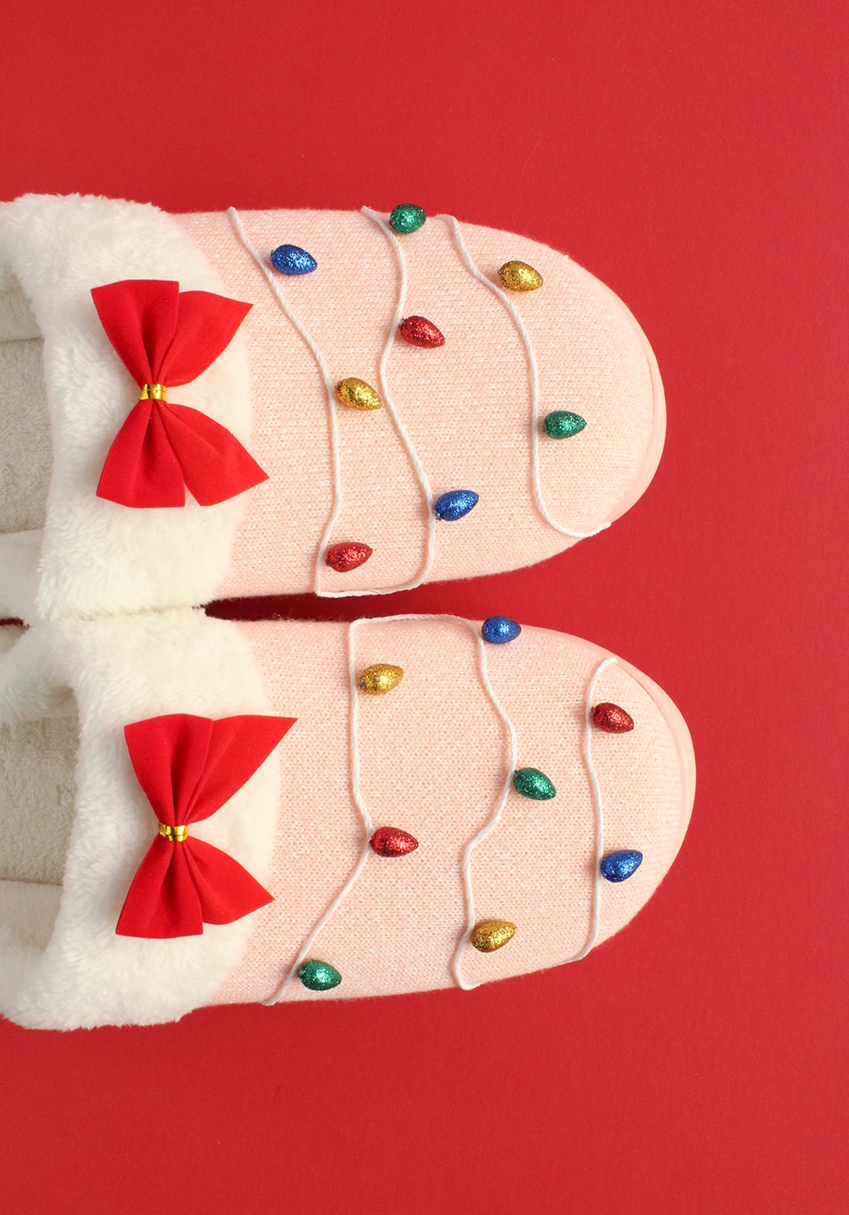 If you want to learn how to make a pair of these festive holiday slippers too, keep on reading.
What You'll Need
Fake Mini Christmas Lights
White String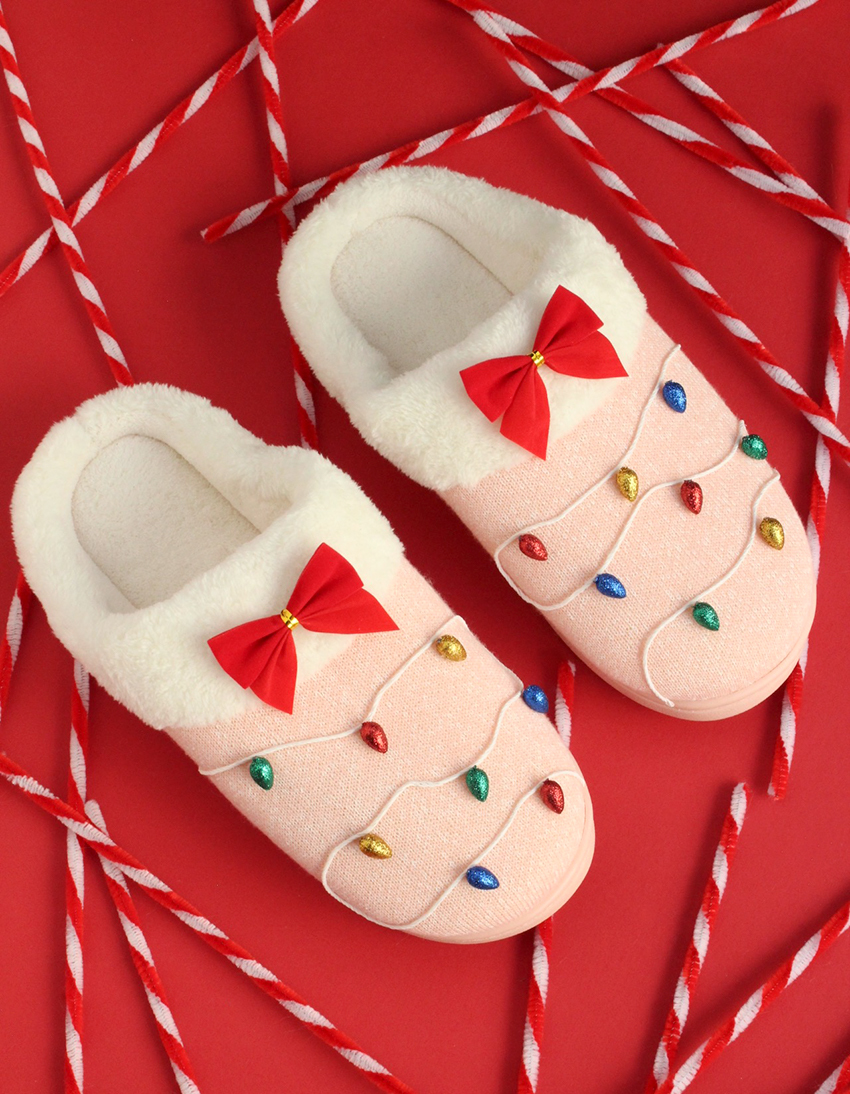 How To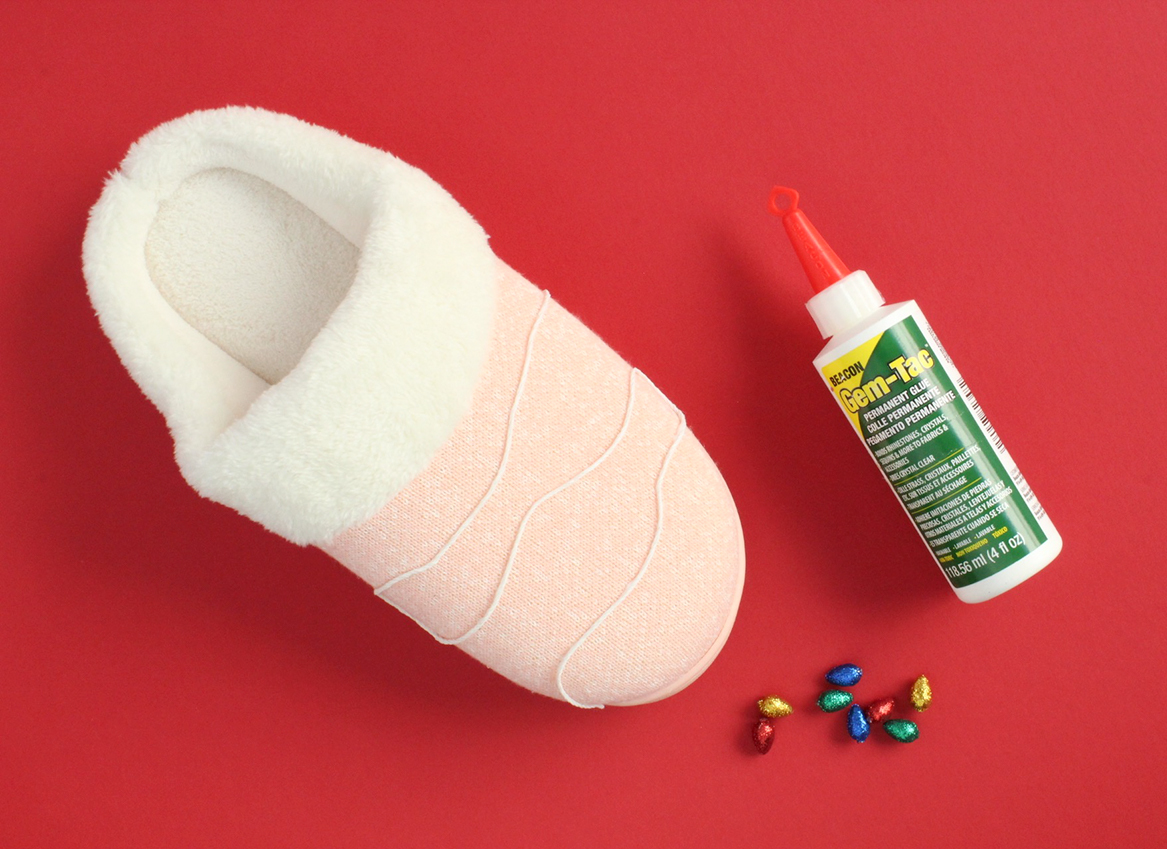 Step 1) Grab a long piece of white string and wrap it around one of your slippers so that it resembles a string of Christmas lights - meanwhile slowly gluing the string onto the slipper one section at a time. Repeat on the other slipper.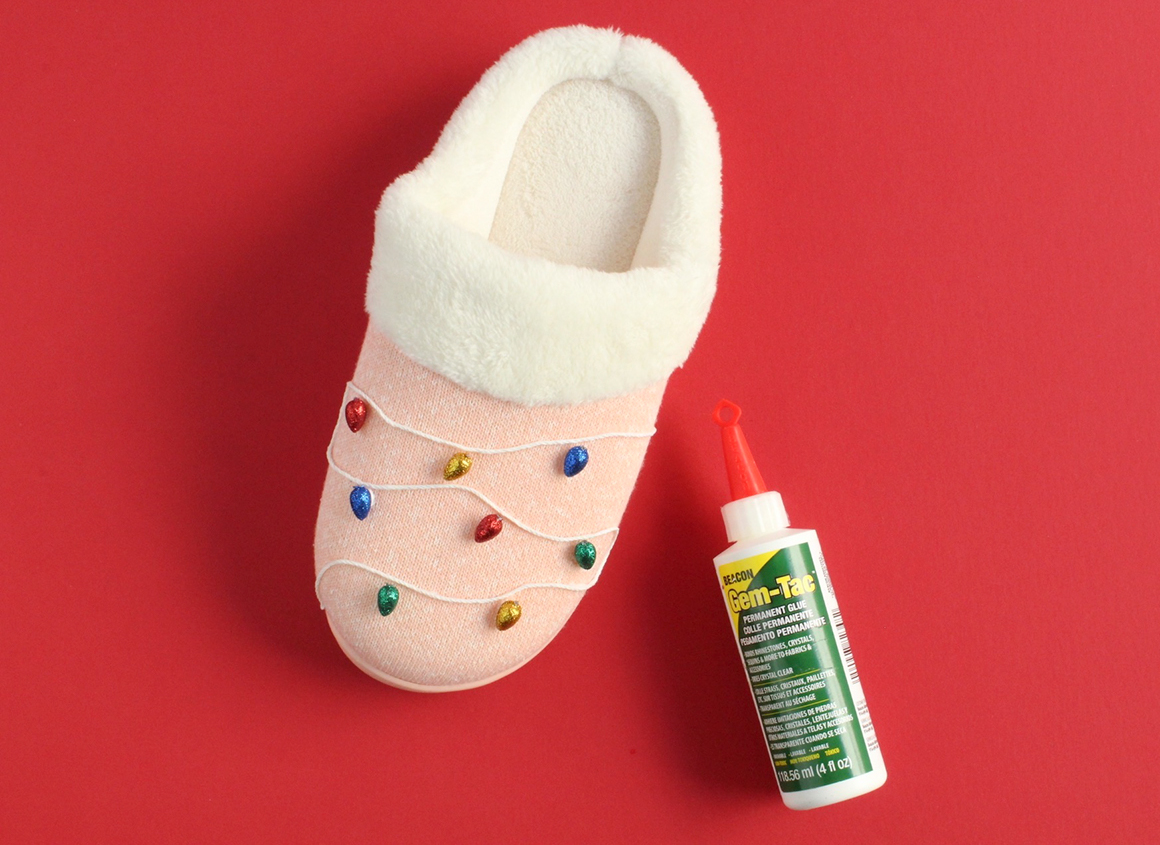 Step 2) Take your fake mini Christmas lights and space them out evenly on the string of each slipper. Glue them into place using your Gem-Tac glue and let them dry completely! Finish by gluing a red bow onto each slipper like shown above.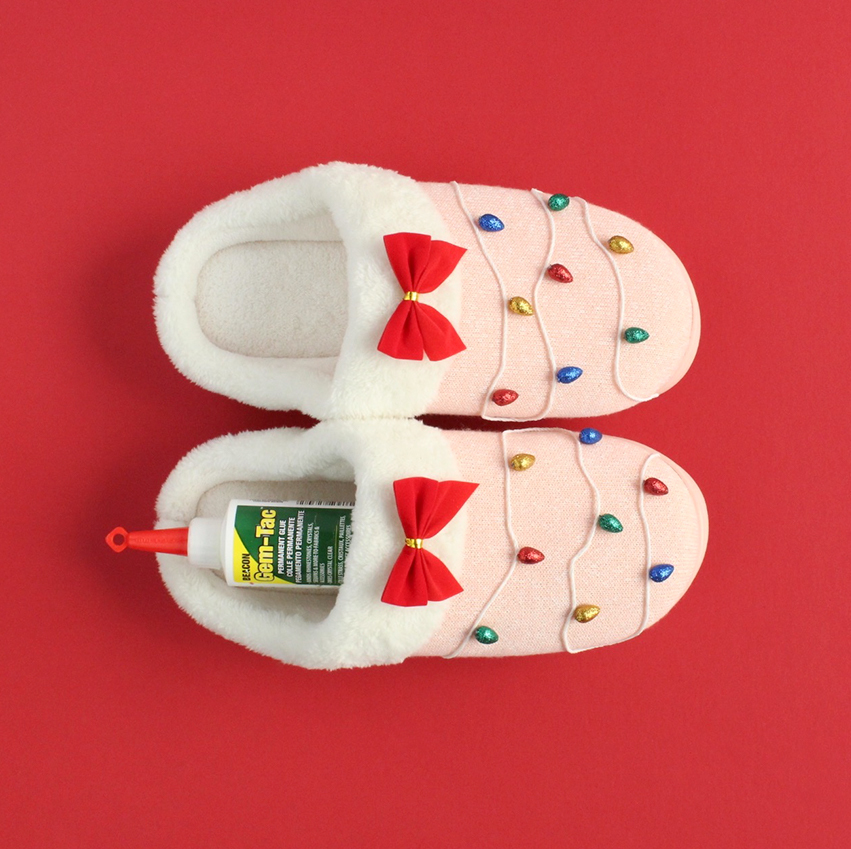 Talk about an easy DIY! Stay cozy this winter, friends!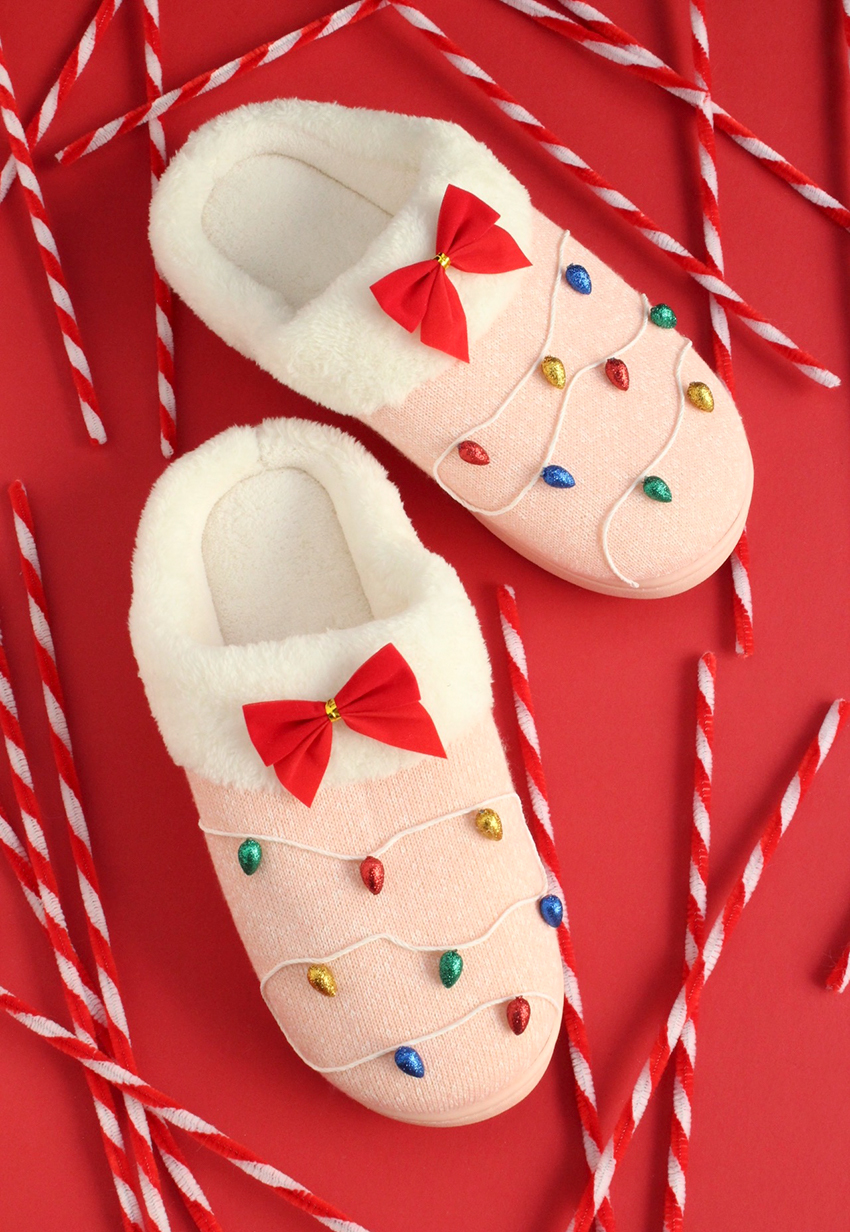 This post has been sponsored by Beacon Adhesives. All opinions are my own.