DIY American Flag Tie-Dye Shirt
The following post is sponsored by ​Tulip Color​. All opinions are my own.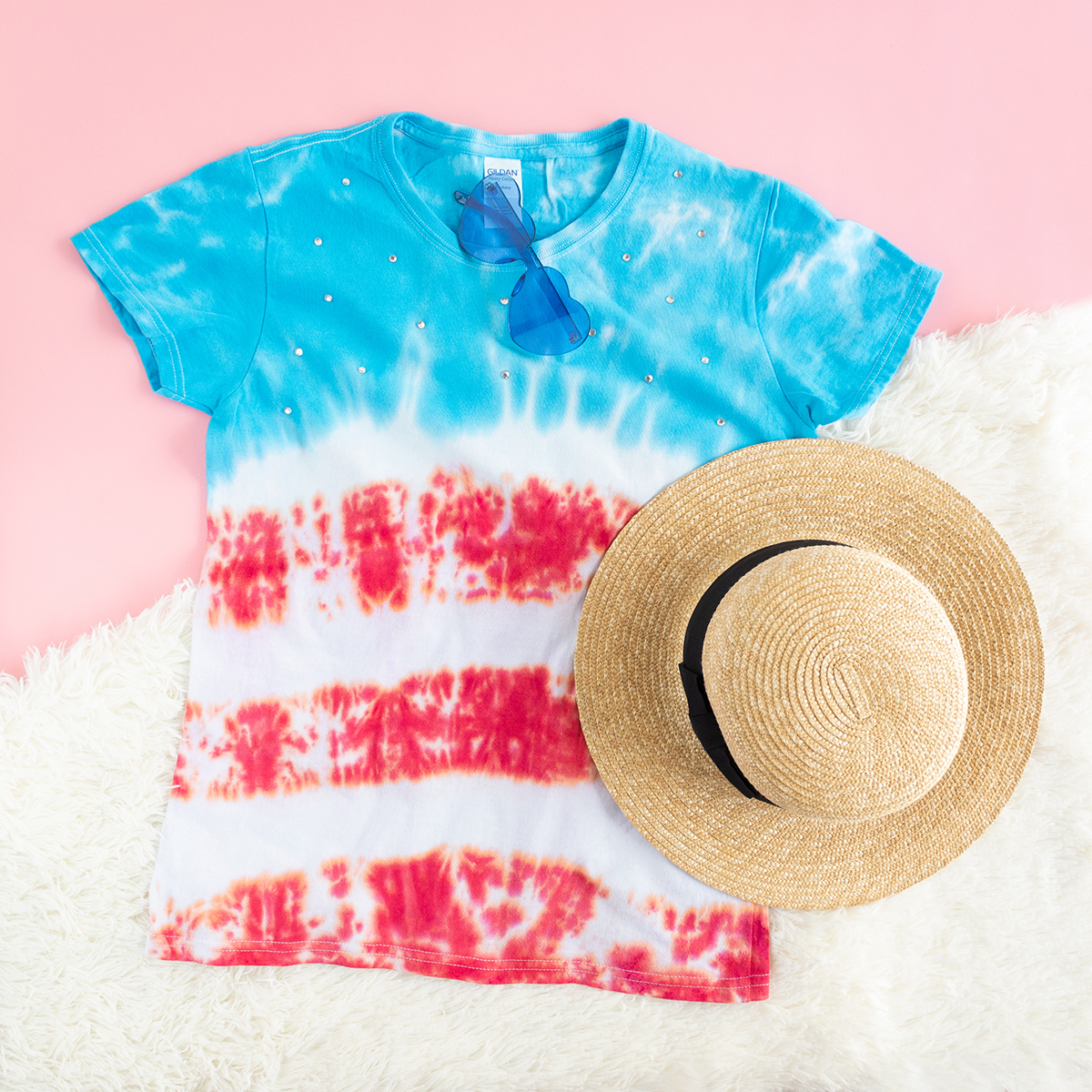 July 4th is right around the corner and Tulip is making it easy to tie-dye the red, white, and blue with their​ ​One-Step Tie-Dye Americana Kit​.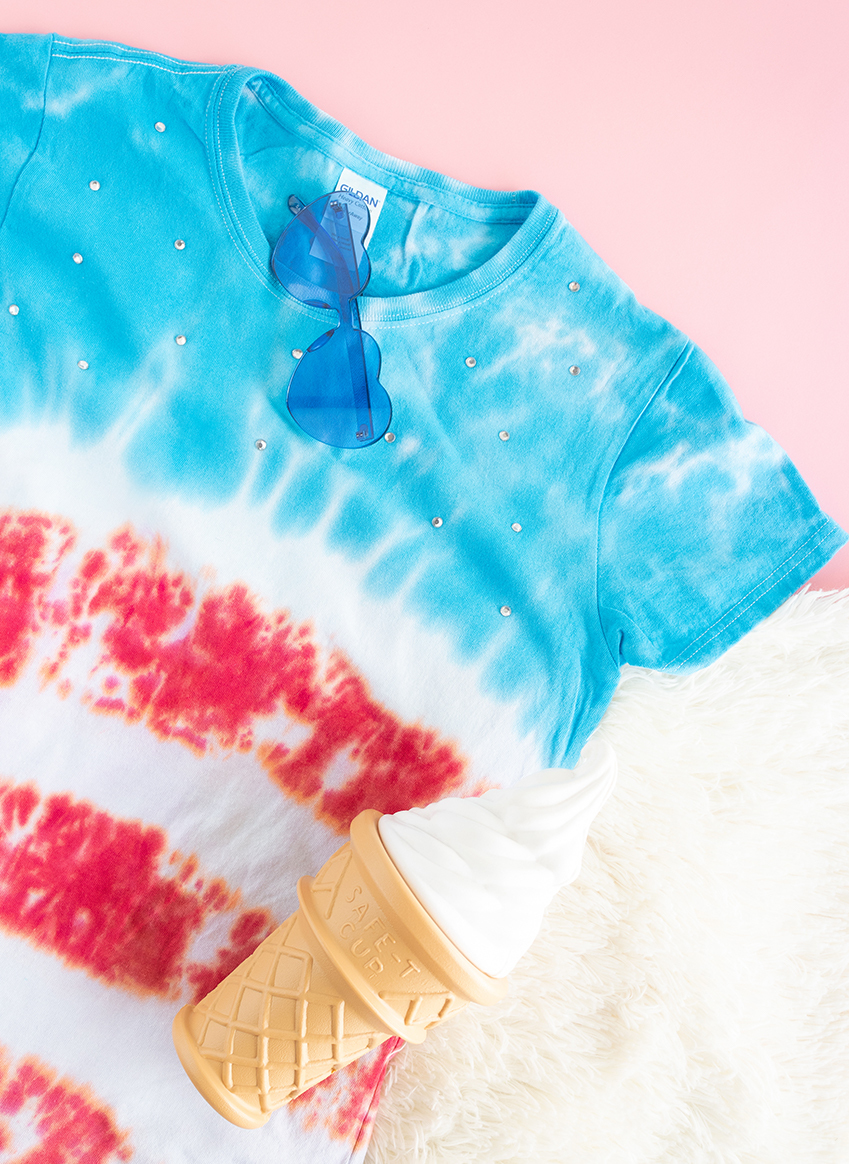 What I love about this kit is that it comes with iron on transfer sheets and crystals that allow you to add embellishments to your shirt after you dye it. I used the crystals as stars on my American flag shirt and I think it turned out pretty cute! You can get creative with your own design or continue reading to learn how you can make your own American flag shirt, too!
What You'll Need
Tulip One-Step Tie-Dye Kit Americana
White T-Shirt
Iron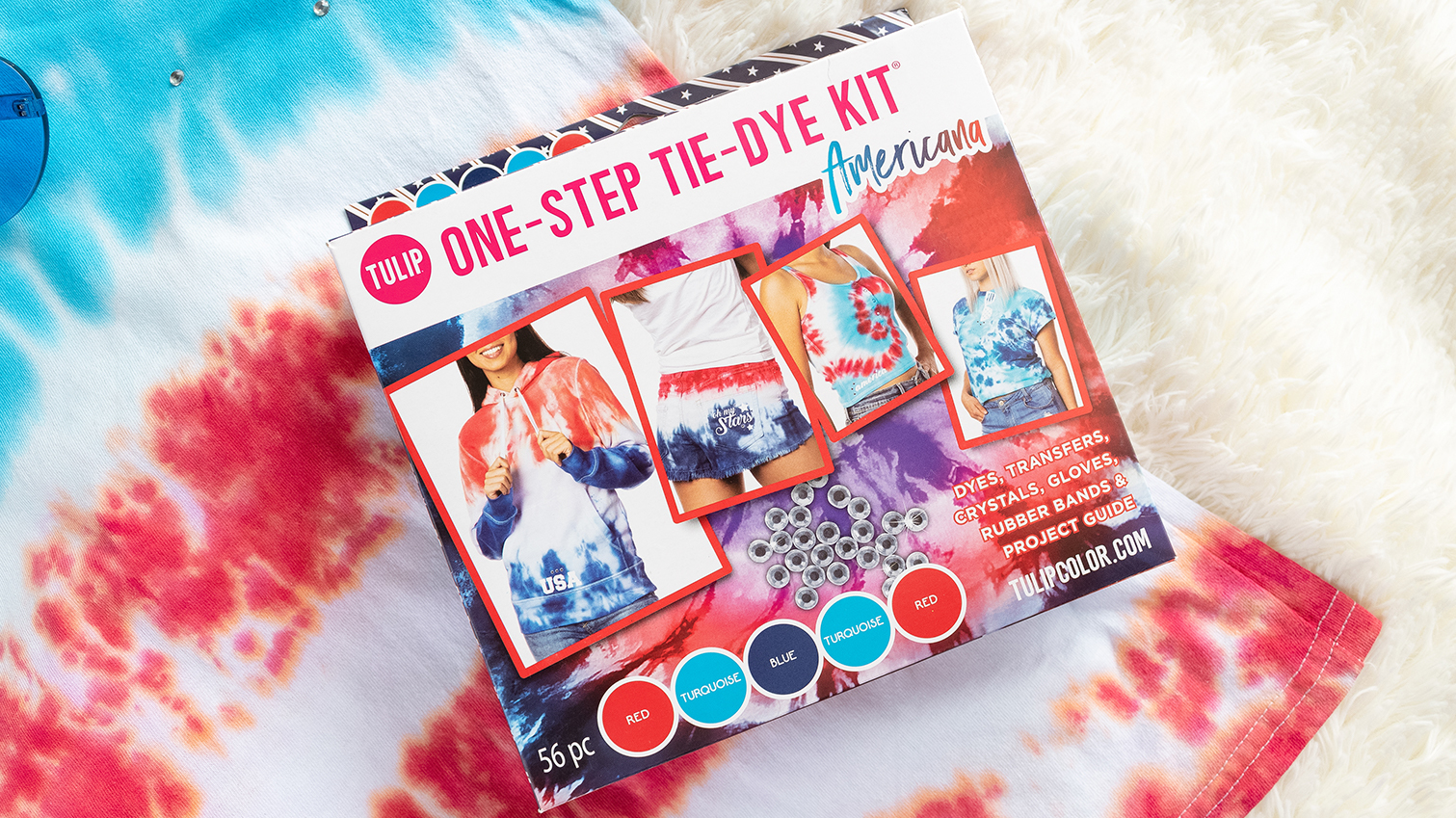 How To
Note: Be sure to read all instructions from your Tie-Dye Kit prior to starting.
Step 1: Pre-wash your shirt and start working with it while it is still damp. Protect your workspace with a plastic table cover and a layer of paper towels. Use the rubber bands from your tie-dye kit and tie them around your shirt so that they look like the image below. I evenly spaced out 6 sections from the bottom up for the stripes and then I left a larger chunk at the top for the turquoise section and stars.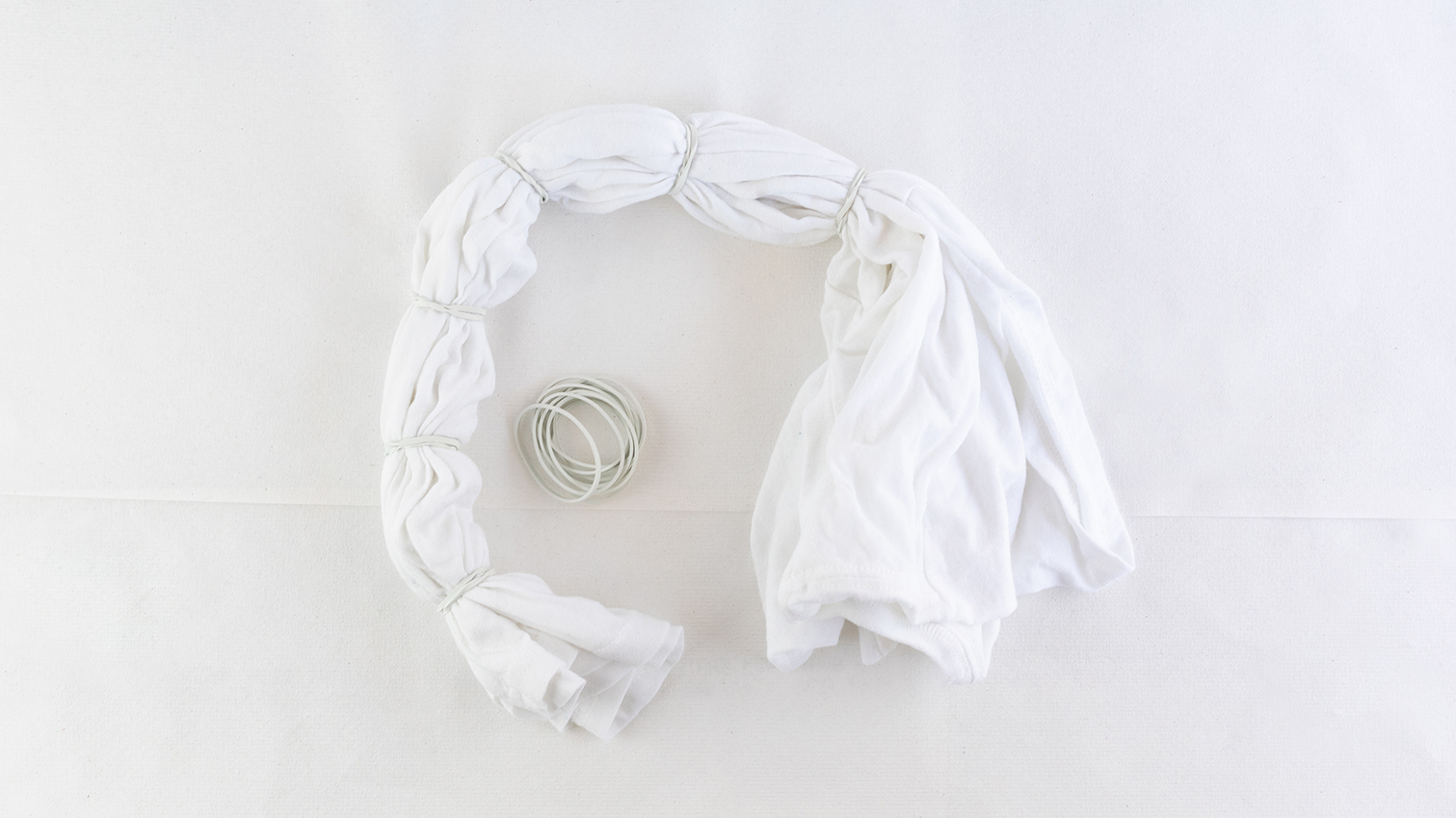 Step 2: Wearing the gloves provided, add water to a red dye bottle, replace the cap and shake. Apply the dye to every other section from the bottom up except for the large section at the top. (See image below as a reference.)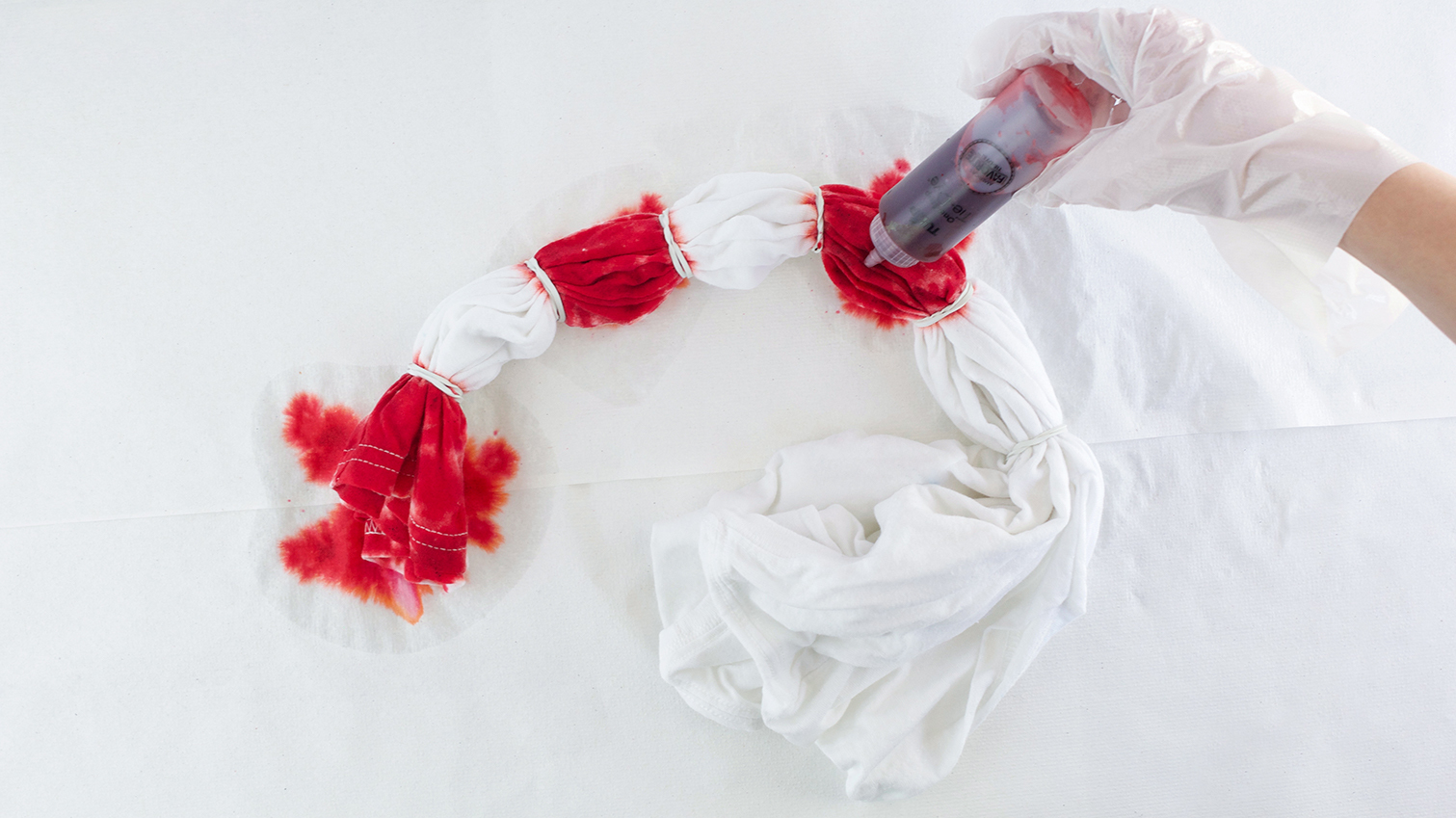 Step 3: Still wearing your protective gloves, add water to the turquoise dye bottle, replace the cap and shake. Apply this color to the large section at the top. Cover your died fabric with plastic wrap to keep it damp and let it sit for 6-8 hours. Wash according to package instructions and allow to dry completely before proceeding.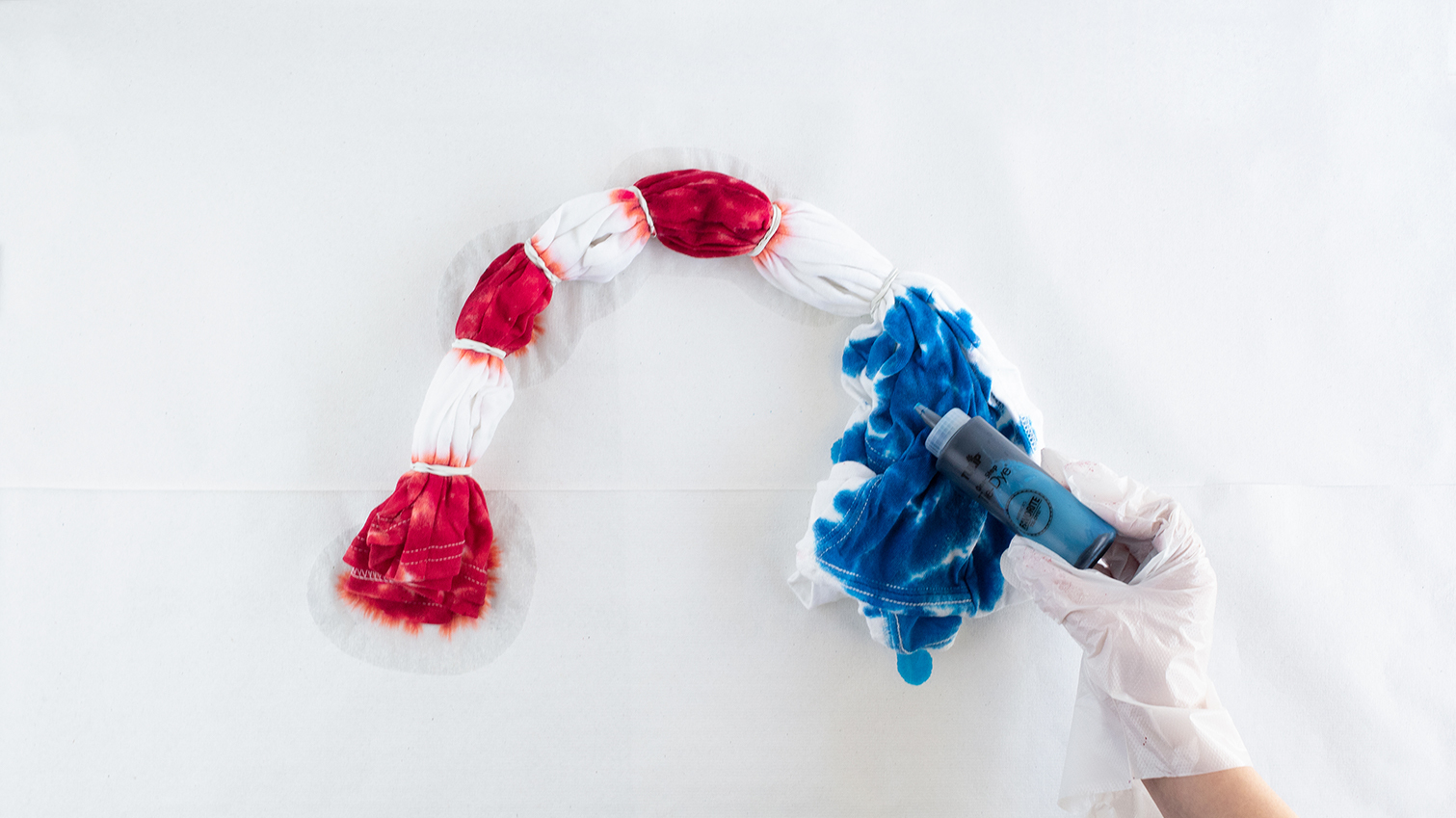 Step 4: Place the crystals provided in your kit wherever you like on the turquoise section. These will be the stars of the flag. Place a thin cloth over them and heat set the crystals into place by pressing an iron over them for 10 seconds. Then, flip the shirt over and iron the back of the crystals for 10 seconds, too. If any of them haven't set, re-iron if necessary.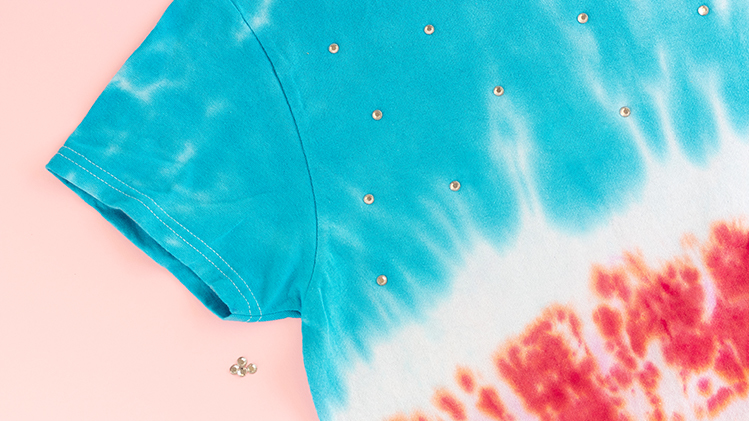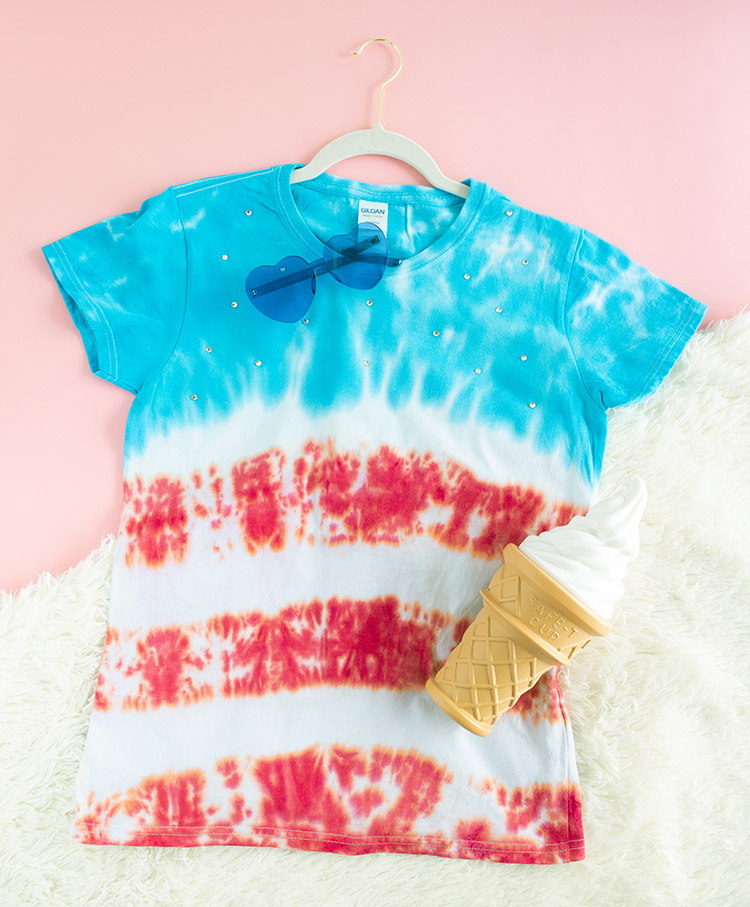 Wishing you all a safe and happy 4th of July!