Your Cricut Maker Questions Answered
This is a sponsored post written by me on behalf of Cricut. All opinions are 100% mine.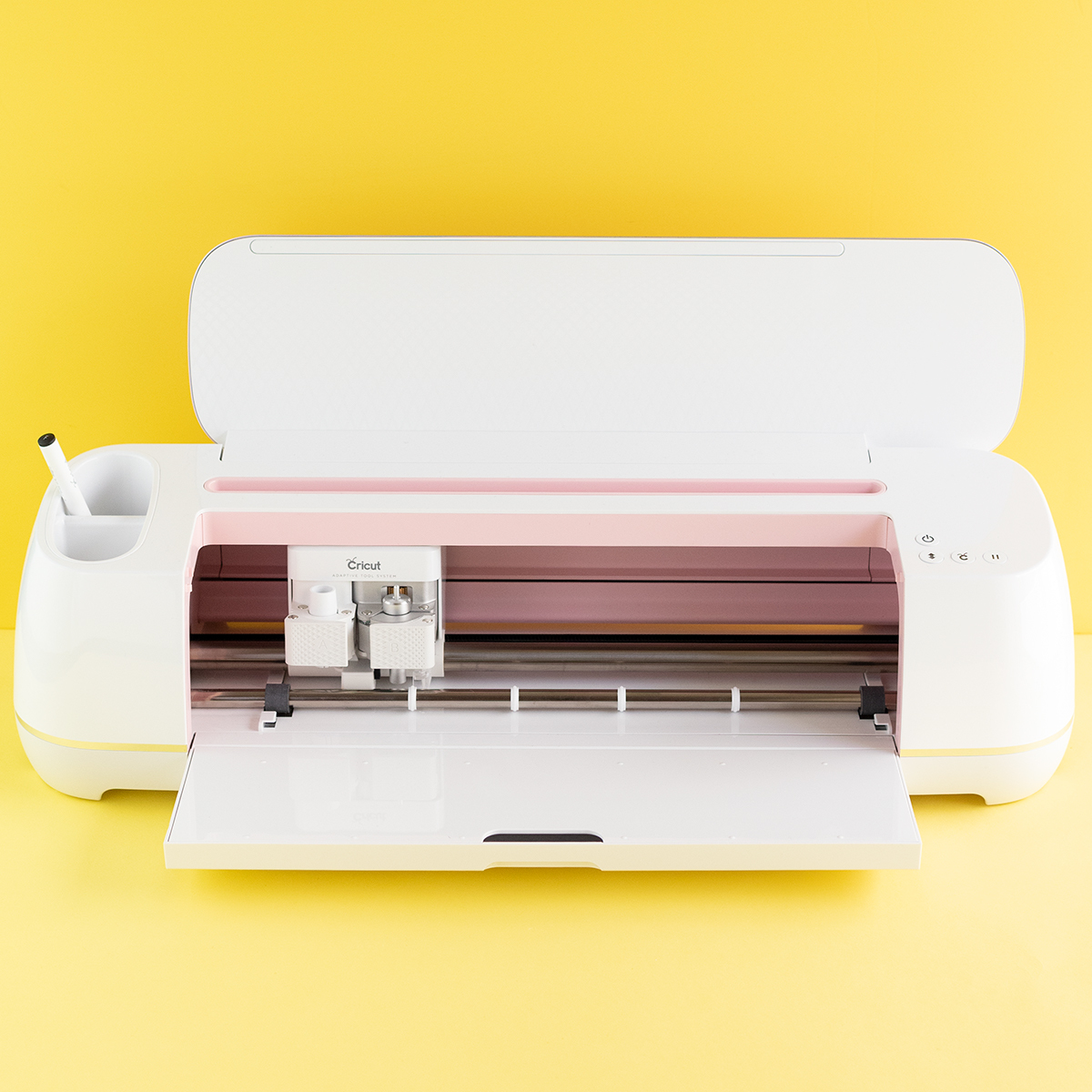 If you've been wondering whether or not you should purchase a Cricut Maker machine, this post is for you! The Cricut Maker is the ultimate smart cutting machine that provides endless creative possibilities. You can cut, score, and write with it - plus so much more!
Keep on reading for answers to some of the most frequently asked questions about the Cricut Maker and to see if this machine is right for you:
1) Will it be easy for me to learn the software to make projects?
Yes! Cricut uses a software called Design Space which is where you will design and create your projects. I'll admit, when I first got my Cricut Maker I was worried that it would take a long time to learn the ins and outs of Design Space but I was actually pleasantly surprised at how easy it turned out to be. The source that I found to be the most helpful was Cricut's Youtube Channel where they walk you through how to use Design Space (among many other things) in mostly 1-3 minute videos. No fluff and straight to the point. I even remember telling my friends how impressed I was with Cricut for this. I highly recommend checking out Cricut's Youtube videos if you want to learn more about Design Space and your machine!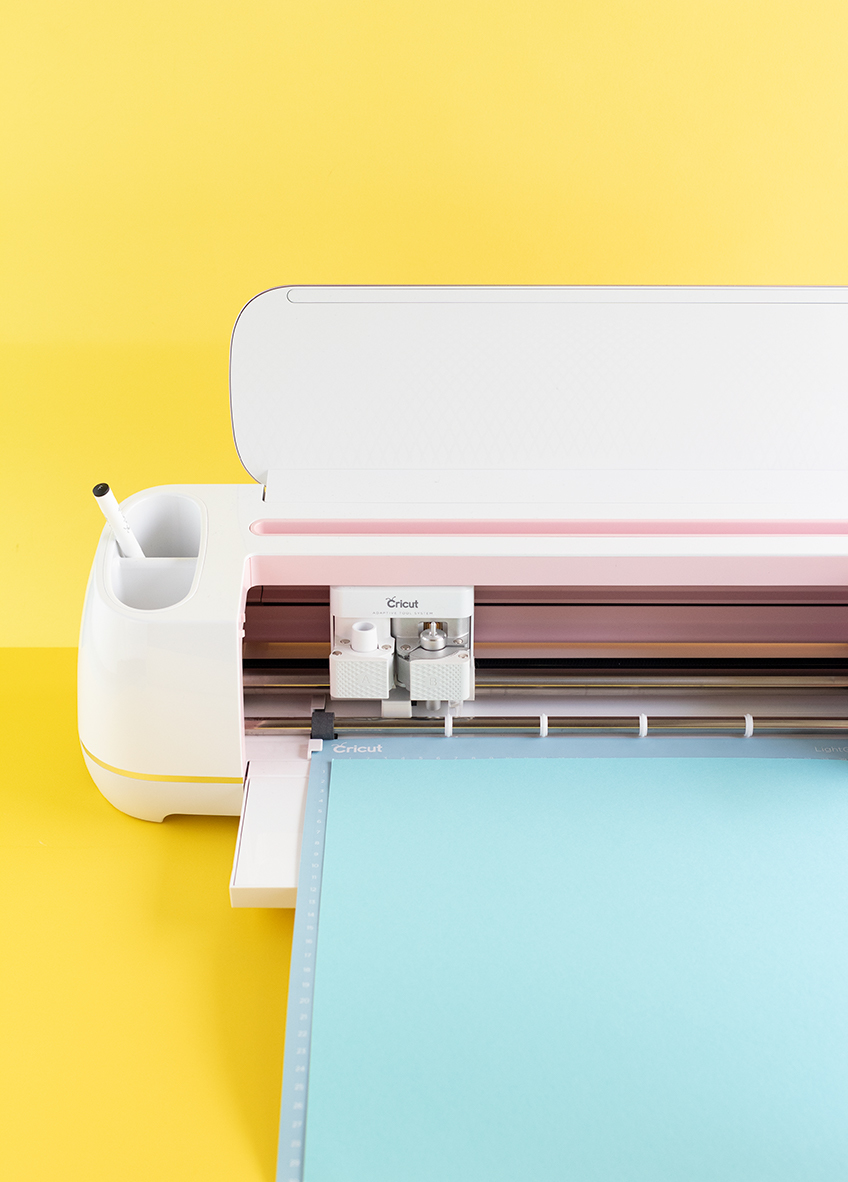 2) What materials can I cut?
The Cricut Maker machine is capable of cutting over 300 materials! It has 10x more cutting power than before which allows you to take on more materials and projects. A couple of my favorite Cricut Maker tools are the Knife Blade, which can slice through heavy materials up to 2.4mm, and the Rotary Blade, which can cut virtually any fabric. (I'm sharing a more in depth look at the Rotary Blade in the next section below). I've also listed a handful of many materials that you might not have thought the Cricut Maker can cut right here:
1) Balsa Wood
2) Cardstock
3) Vinyl
4) Wrapping Paper
5) Photo Paper
6) Corrugated Cardboard
7) Poster Board
8) Vellum
9) Faux Leather
10) Faux Fur
11) Monk's Cloth
12) Gel Sheets
13) Chipboard
14) Aluminum Foil
15) Canvas
16) Cereal Boxes
17) Felt
18) Parchment Paper
19) Cotton
20) Tulle
3) What is the Rotary Blade and what types of materials can it cut?
One of my most used and FAVORITE tools that actually comes with the Cricut Maker machine is the Rotary Blade. This blade glides through and precisely cuts a wide range of materials including - but not limited to - denim, felt, silk, burlap, and lace. Plus, no backing is required! It can also cut delicate materials such as crepe and tissue paper, too. The Rotary Blade is exclusive to the Cricut Maker machine and is part of their adaptive tool system which allows you to switch between different tools depending on the type of project you're working on. It is recommended to use the pink FabricGrip mat with the Rotary Blade as it is made to withstand the intense cutting pressures that are associated with this blade. 
4) What kind of DIY projects can I make?
SO MANY PROJECTS. You guys, there is no way I can list all of the possible projects because honestly the list goes on and on. The Cricut Maker makes it so easy to create custom personalized gifts, home and holiday decor, party banners, apparel, signs, and so much more. You can also make stickers, decals, puzzles, wreaths, coasters, and even accessories like earrings, too! Like I said, this is just a handful of the possibilities and trying something new each time is a big part of all the fun.
I hope this post has been helpful to you if you've been thinking about getting your own Cricut Maker machine. Honestly, it is one of my most used and favorite crafting tools and I personally can't recommend it enough. Happy making everyone!