Peanut Butter Chocolate Cowboy Hats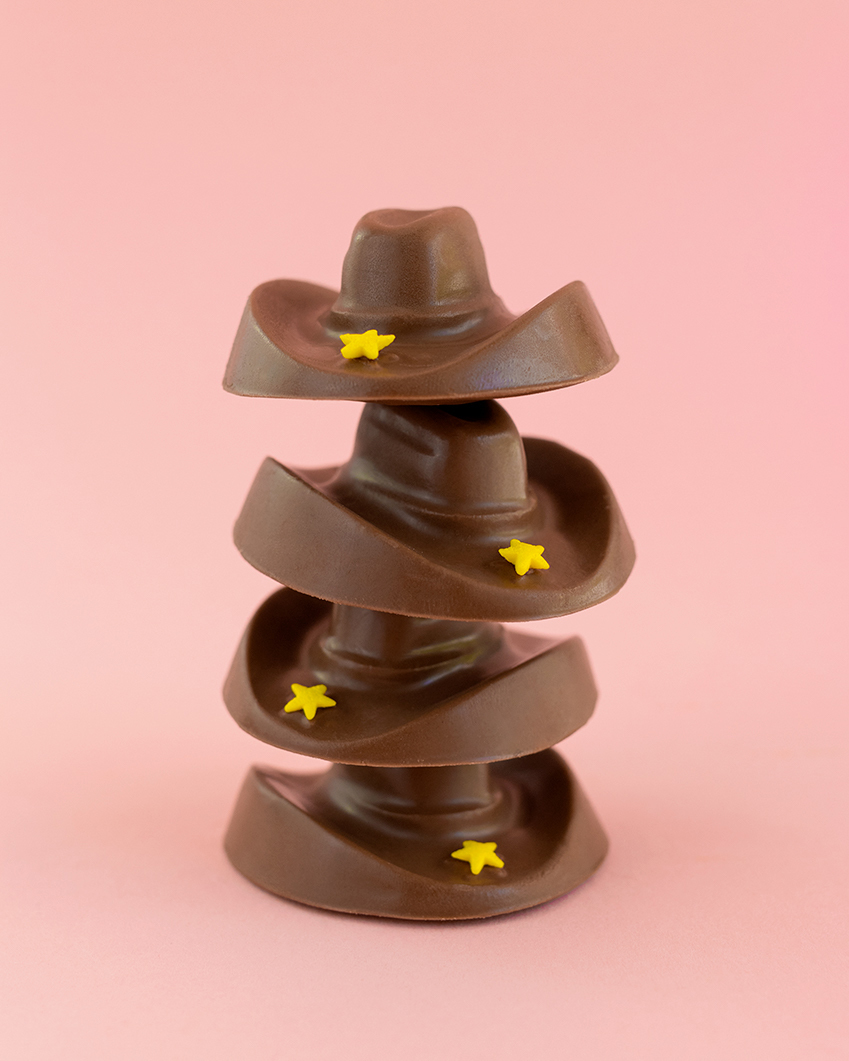 Awhile back I took a trip to Oregon where I bought an ice cream cone topped with a chocolate cowboy hat and it was probably the coolest ice cream cone I've ever had! I never thought there would be an ice cream cone that I'd always remember but here we are - and it was a huge inspiration for these Peanut Butter Chocolate Cowboy Hats.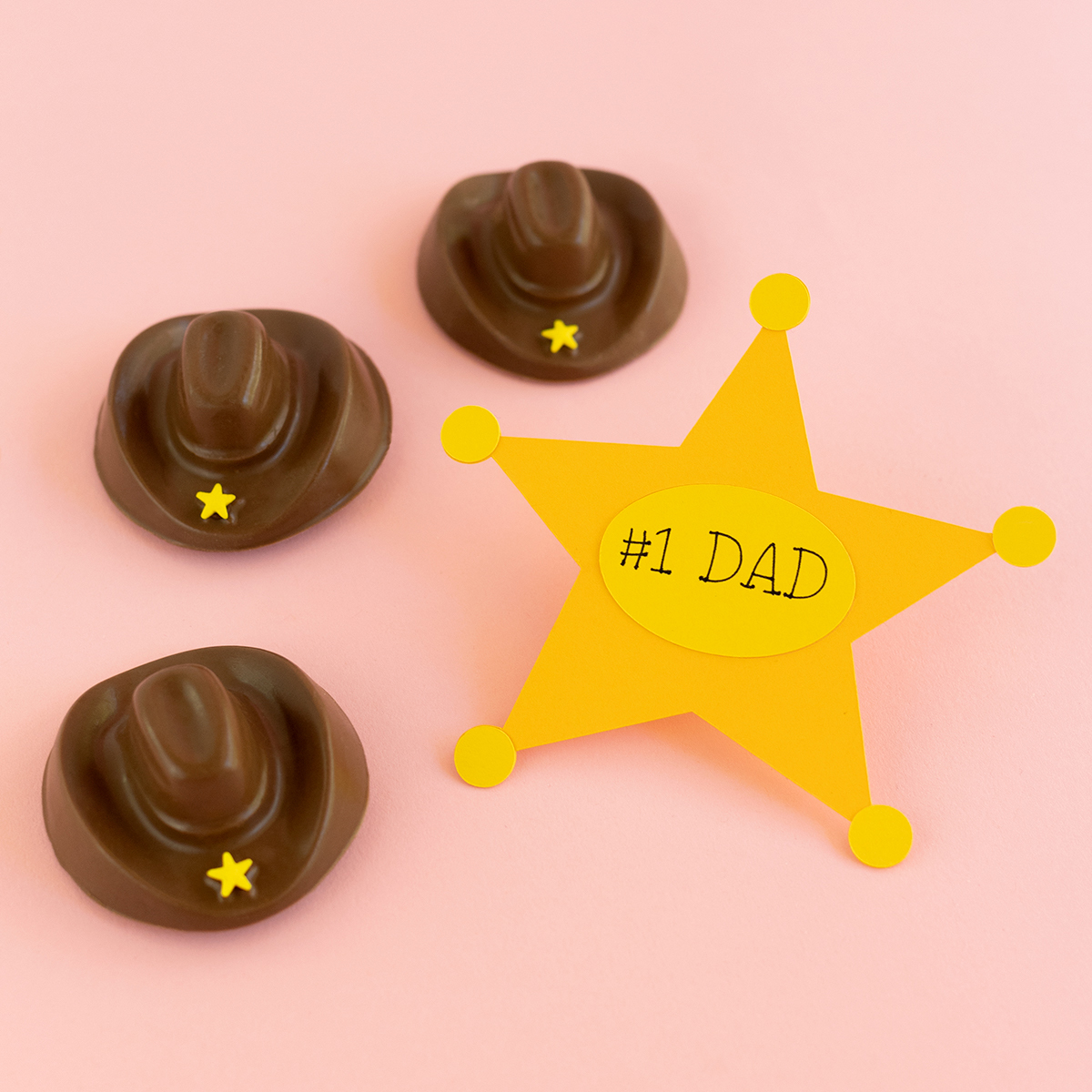 These make a great treat for Father's Day and they're also perfect for a cowboy themed birthday party! And trust me, they are SO tasty.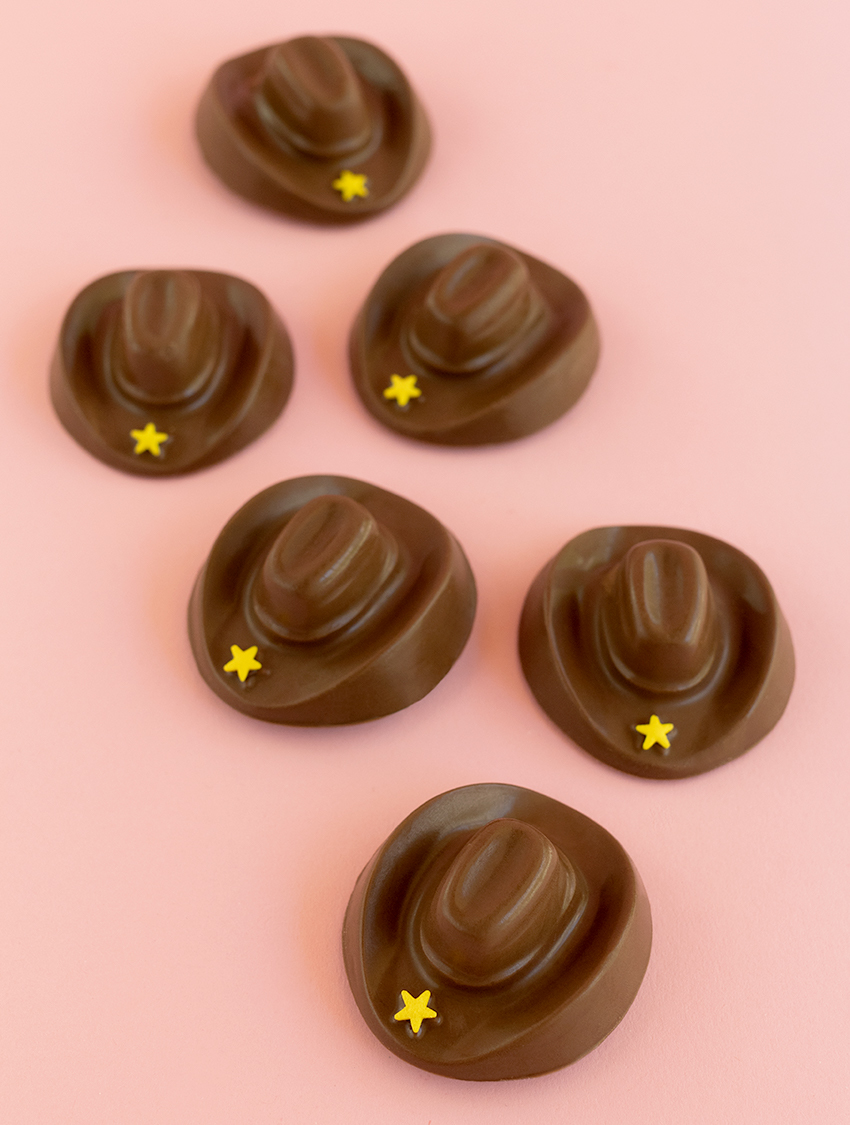 Keep on reading for the full recipe!
Ingredients
Light Cocoa Candy Melts + Cowboy Hat Mold
Coconut Oil (Optional)
1/4 Cup Smooth Peanut Butter
1/2 Tablespoon Room Temperature Butter
1/2 Cup Powdered Sugar
Gold Star Sprinkles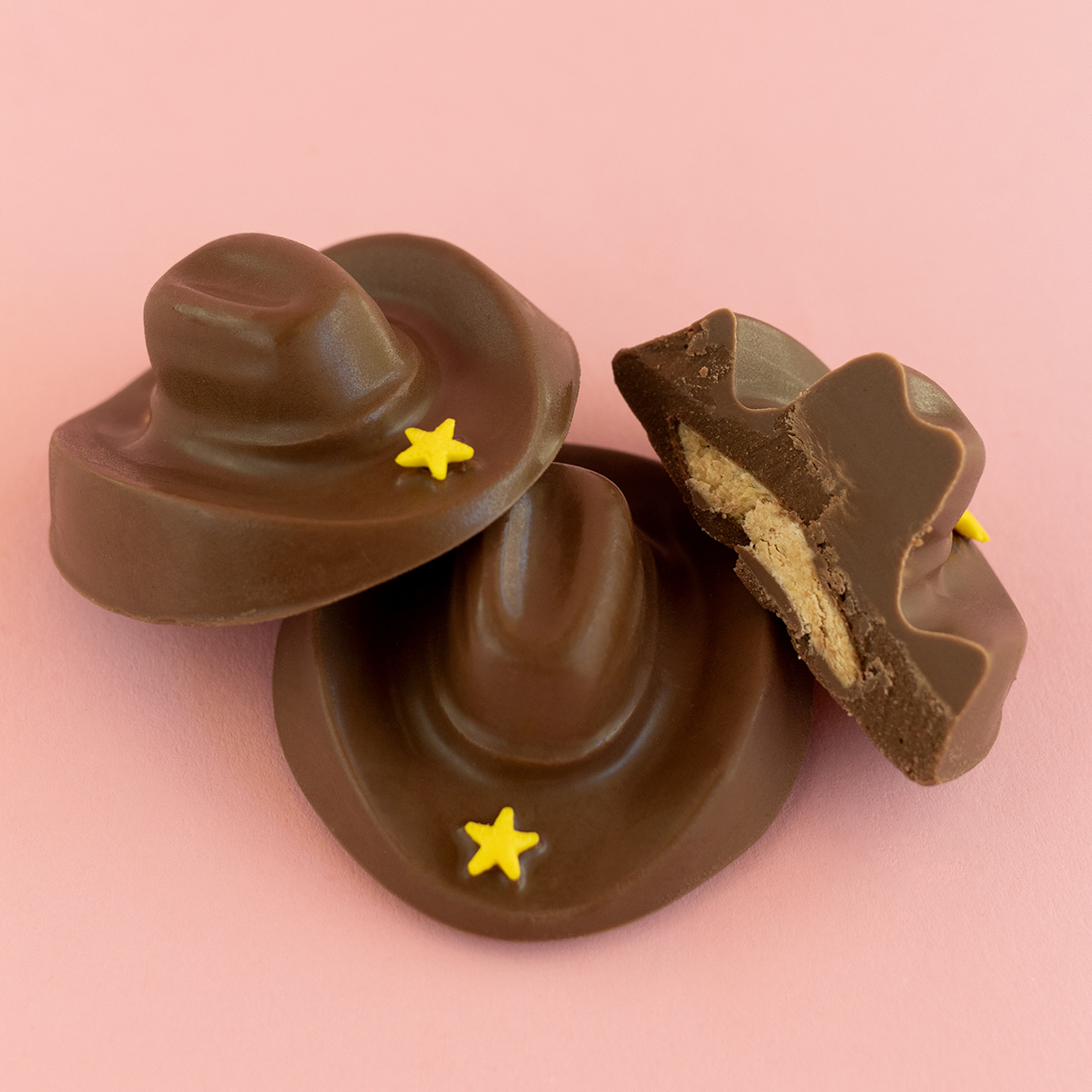 How To
Step 1) Combine the peanut butter, butter, and powdered sugar in a bowl and set aside.
Step 2) Melt your candy melts according to package instructions. I like to add a small dollop of coconut oil to my candy melts to create a smooth chocolate consistency.
Step 3) Let your chocolate cool a bit so that it is not piping hot when you pour it into the cowboy hat molds. Fill each mold so that it is almost full of chocolate. Then, create little patties with your hands from your peanut butter mixture and press them into the chocolate molds. Make sure the peanut butter patties are completely covered with chocolate and allow to cool completely.
Step 4) Pop the cowboy hats out of their molds and attach a little gold star sprinkle to the front of each hat with a small bit of chocolate. Enjoy immediately or refrigerate until you're ready to serve!