Colorful Gluten Free Ice Cream Pies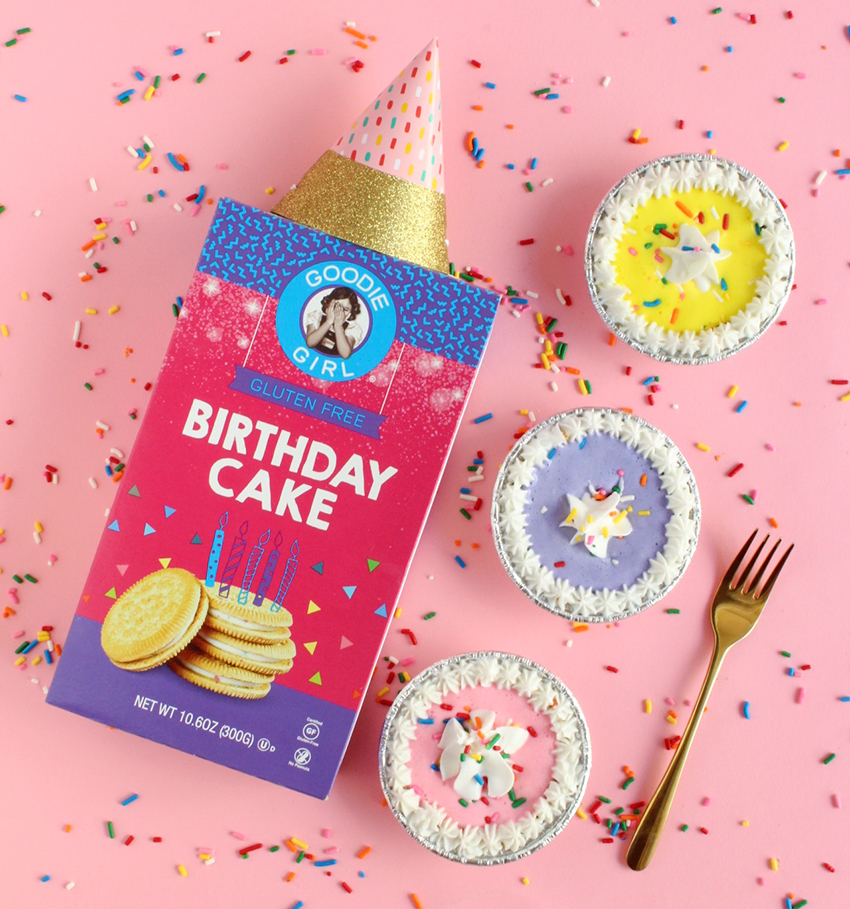 I've always loved the concept of a "very merry unbirthday" from Alice in Wonderland. Why celebrate just one day when you can celebrate the everyday, am I right? With the help of Goodie Girl Cookies, I've created these mini colorful ice cream pies to do just that!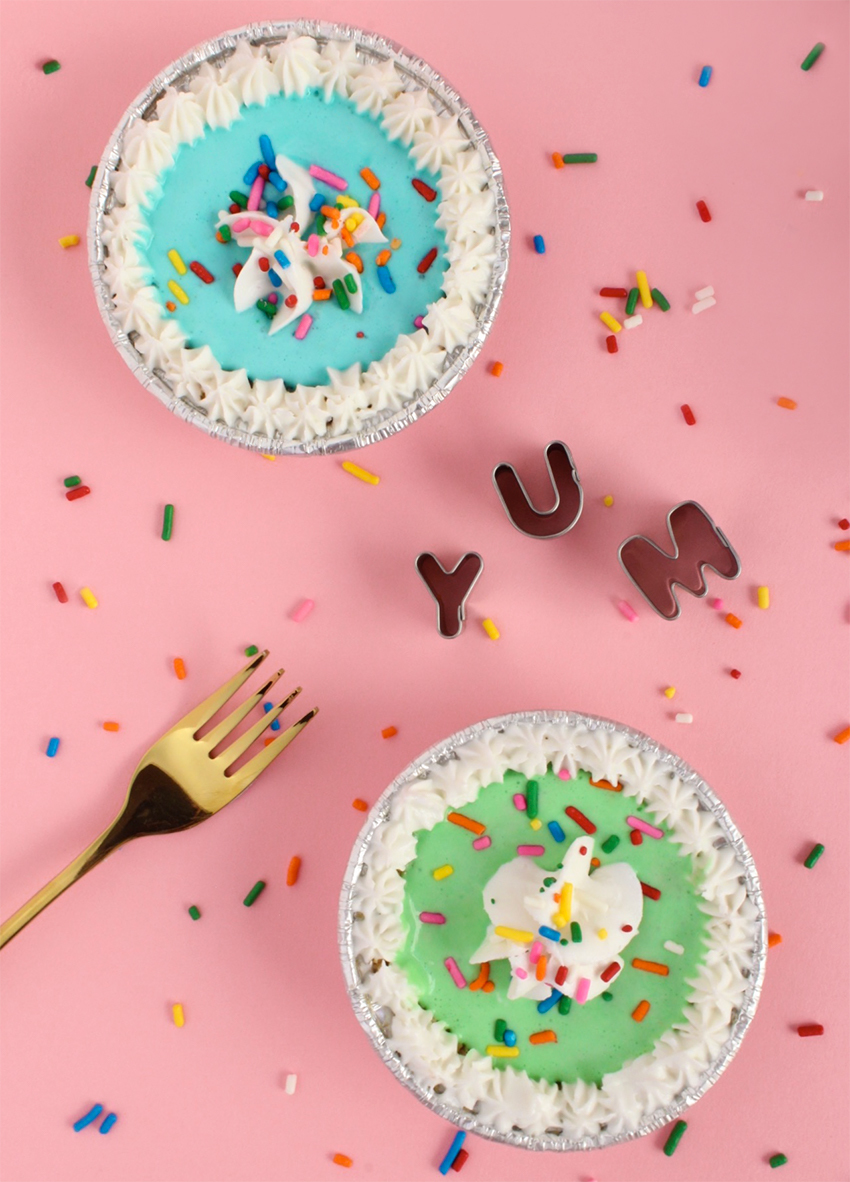 This recipe is 100% gluten free and packed with lots of flavor and fun! Goodie Girl has a ton of delicious gluten free cookie options and they make for excellent snacks for while you bake, too (this comes from personal experience).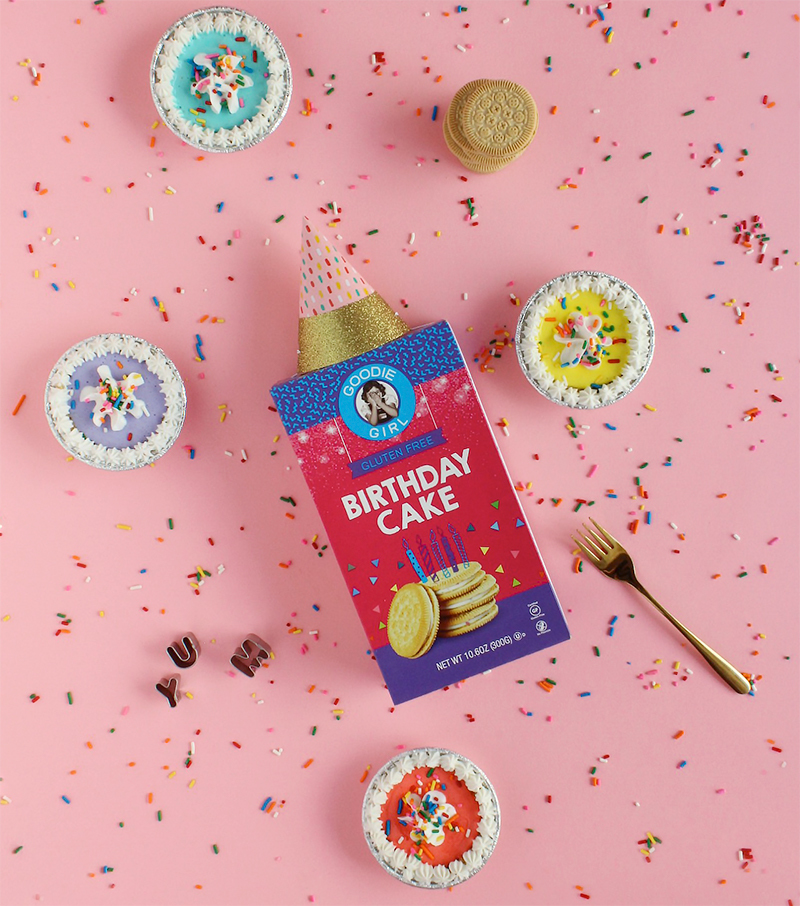 So whether it's your actual birthday or just another Tuesday, these pies are sure to make your day a little more colorful and extra sweet!
Ingredients
20 Goodie Girl Birthday Cake Cookies
4 Tbsp Butter
Sprinkles
Vanilla Ice Cream
Food Coloring (in any colors you like)
White Frosting
You will also need:
Piping Bag and Decorating Tips
*Makes About 10 Mini Pies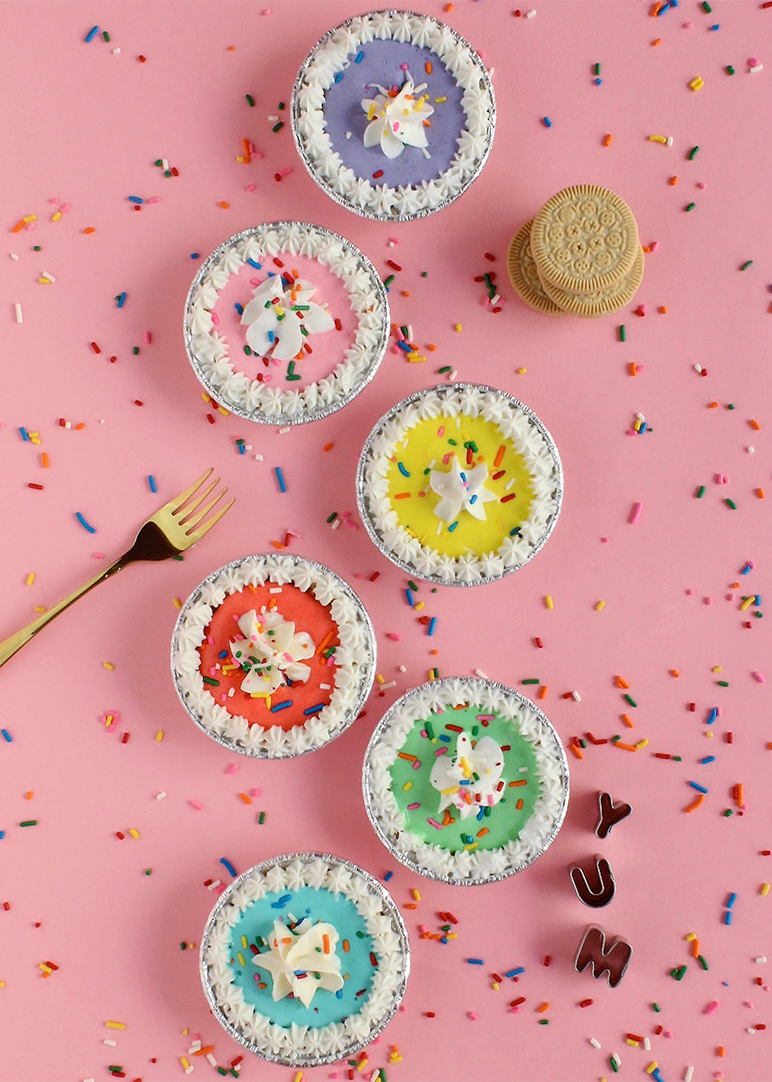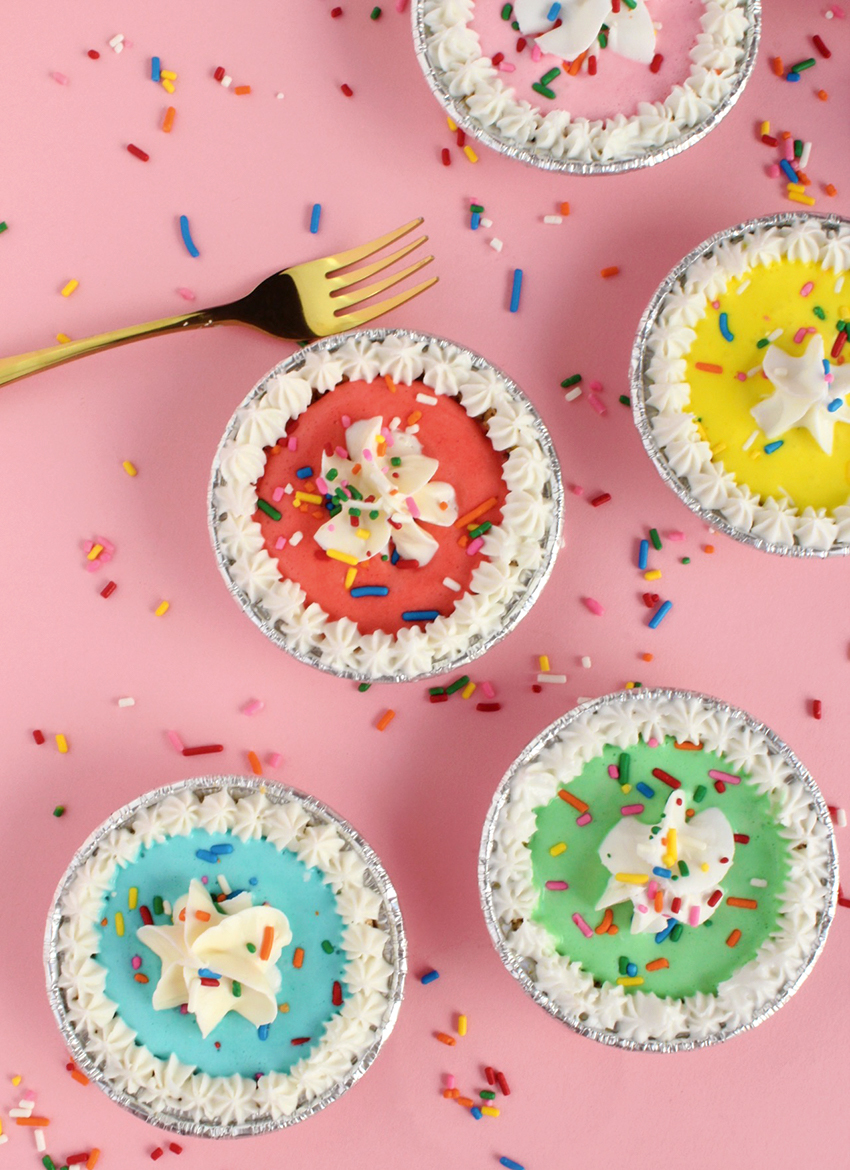 How To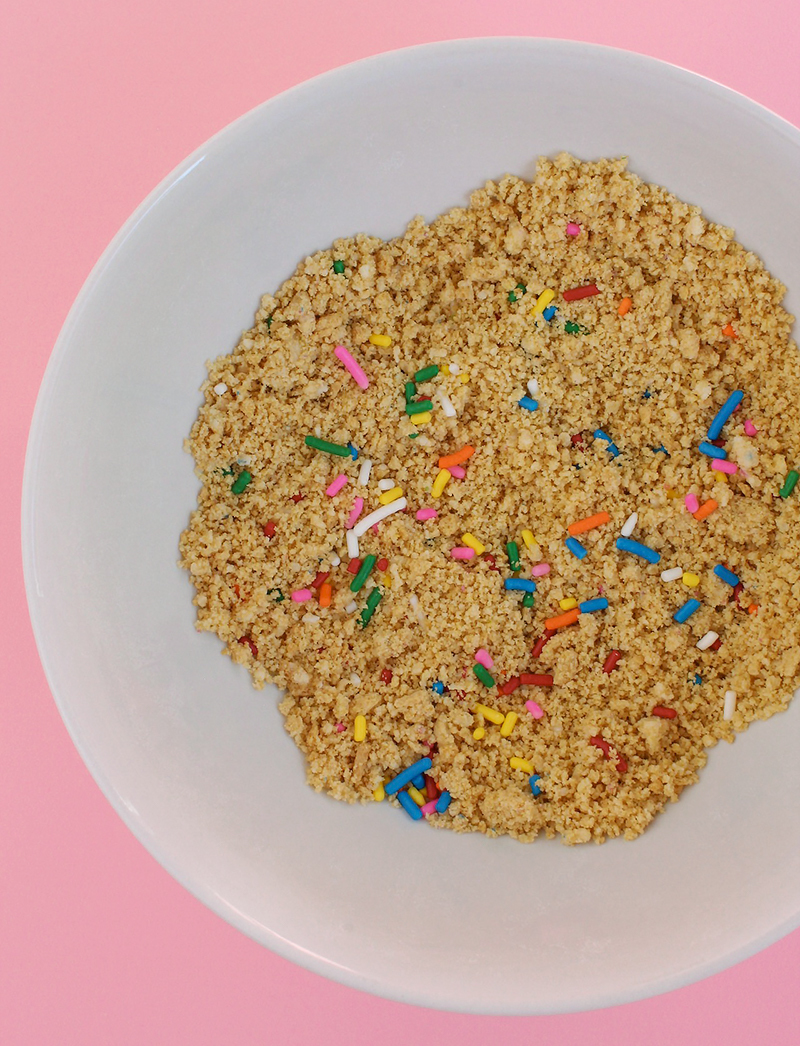 Step 1) Place 20 Goodie Girl Birthday Cake cookies in a bag and crush them with a rolling pin until they turn to fine crumbs (you can also use a food processor). After you have crushed them, add in some sprinkles for an extra pop of color.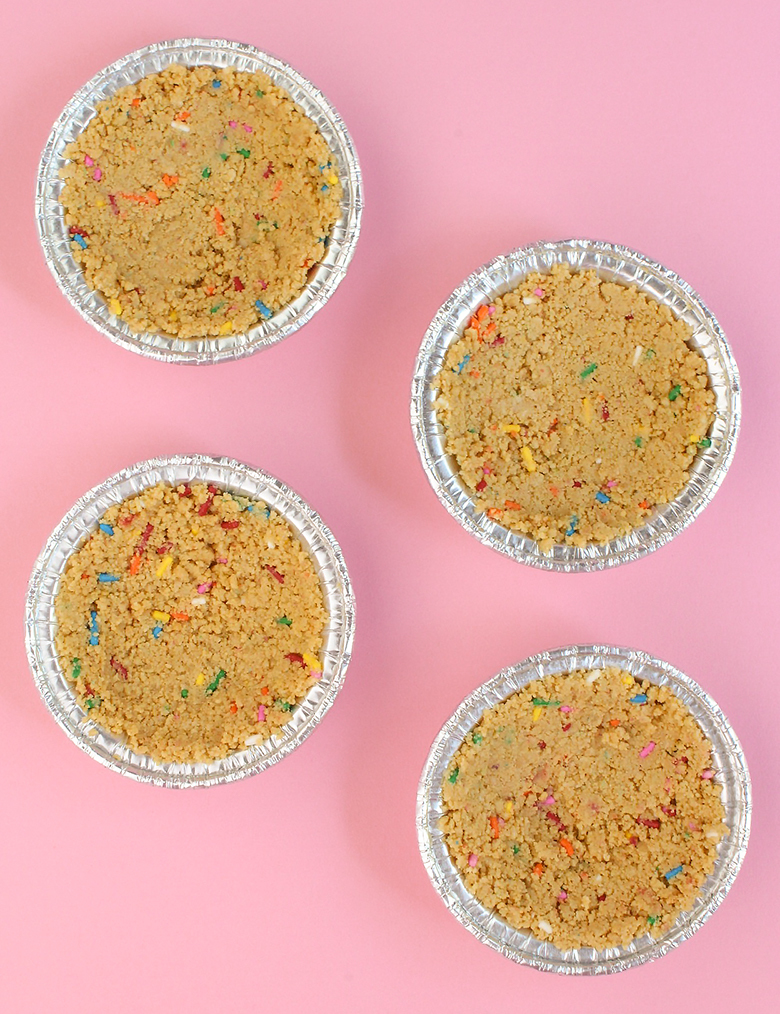 Step 2) Melt 4 tablespoons of butter and mix it in with the crumbs. Then place the crumb mixture into mini pie tins and pat it down the bottom and sides to create the crust. Place your mini pies in a 350 degree oven and bake for 5 minutes. Then allow to cool completely.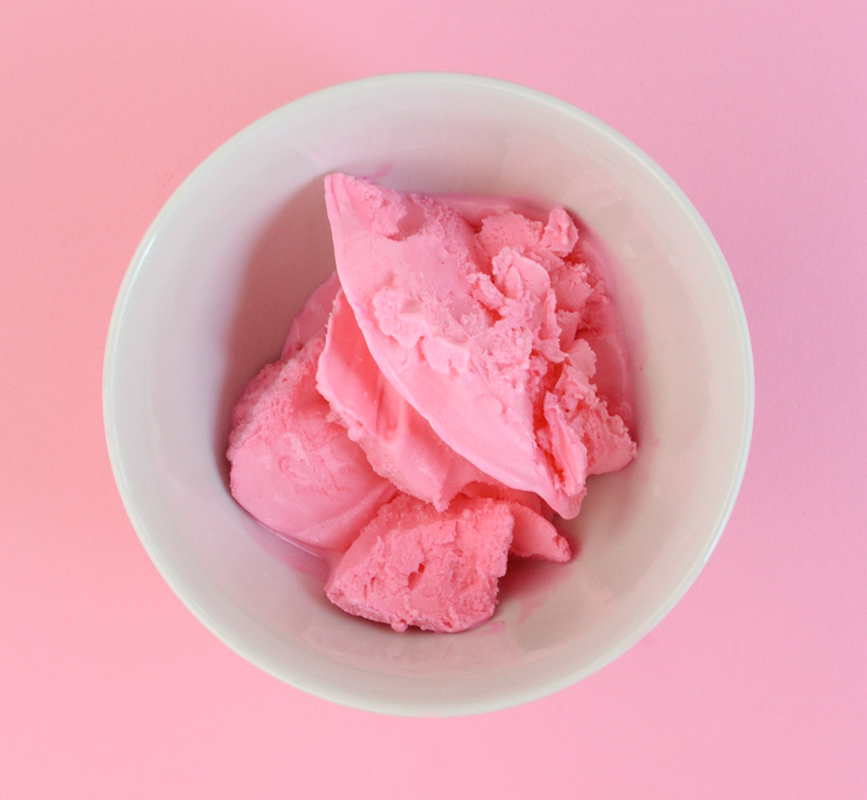 Step 3) In separate bowls, mix your vanilla ice cream with as many colors of food coloring as you like.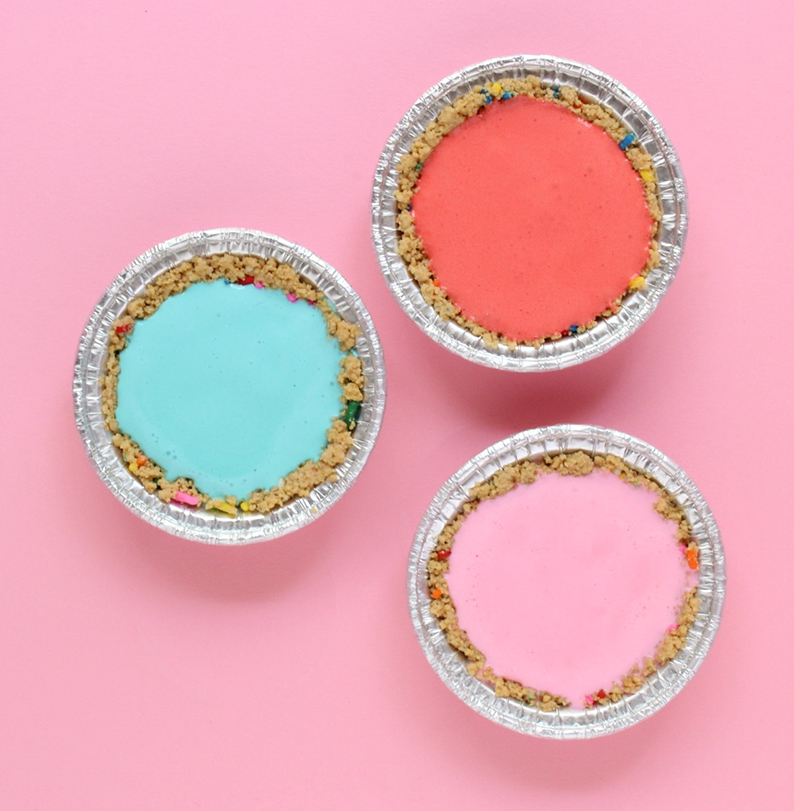 Step 4) After mixing in the colors, the ice cream should soften. At this point, carefully use a spoon to pour the ice cream into your pies. Then, place your pies in the freezer so that the ice cream can fully harden again.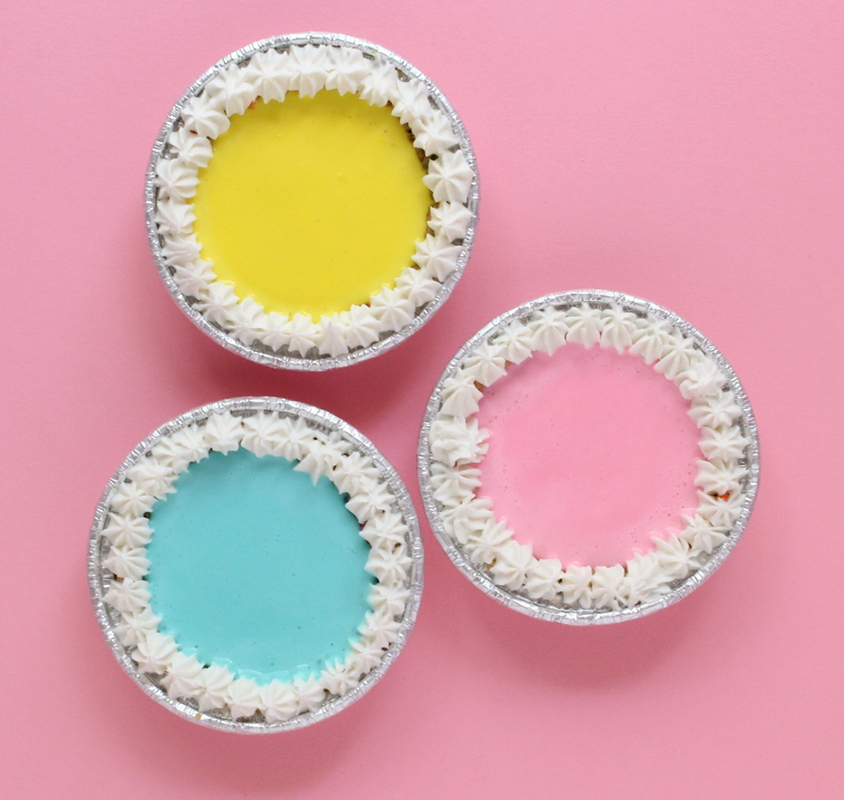 Step 5) Use a piping bag and tips to decorate your mini ice cream pies with frosting. I decorated with small stars along the edge and a big one in the middle! Serve straight out of the freezer and don't forget to garnish with sprinkles!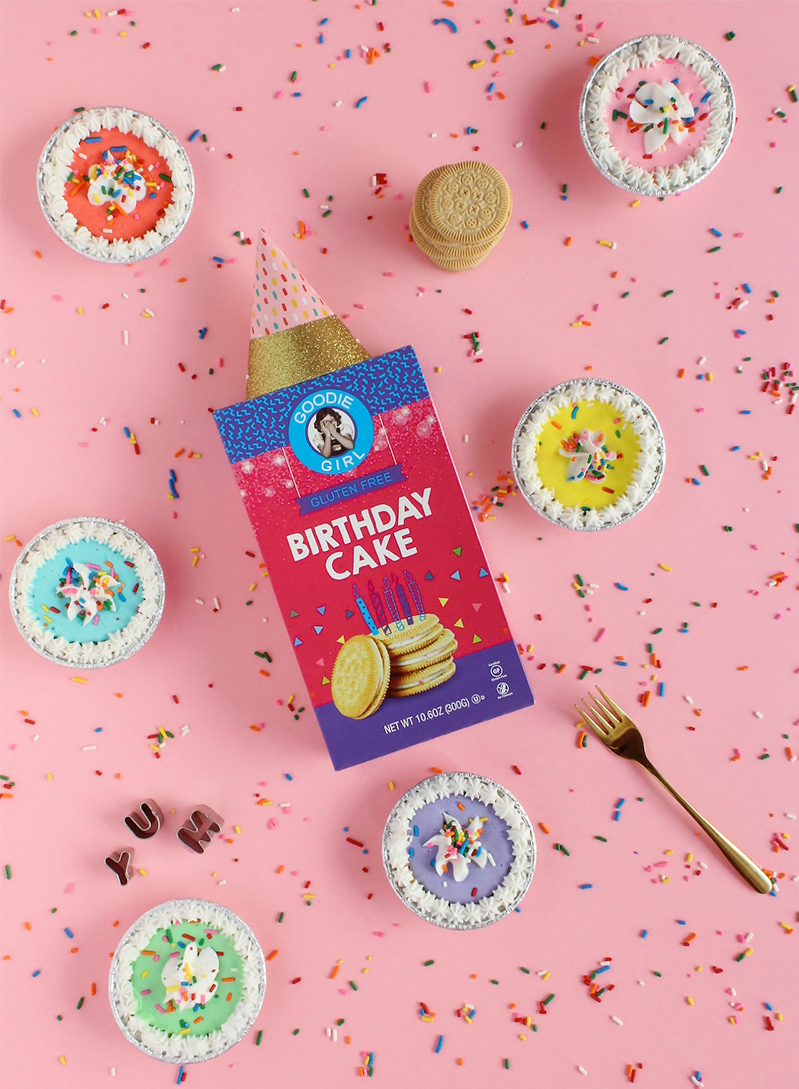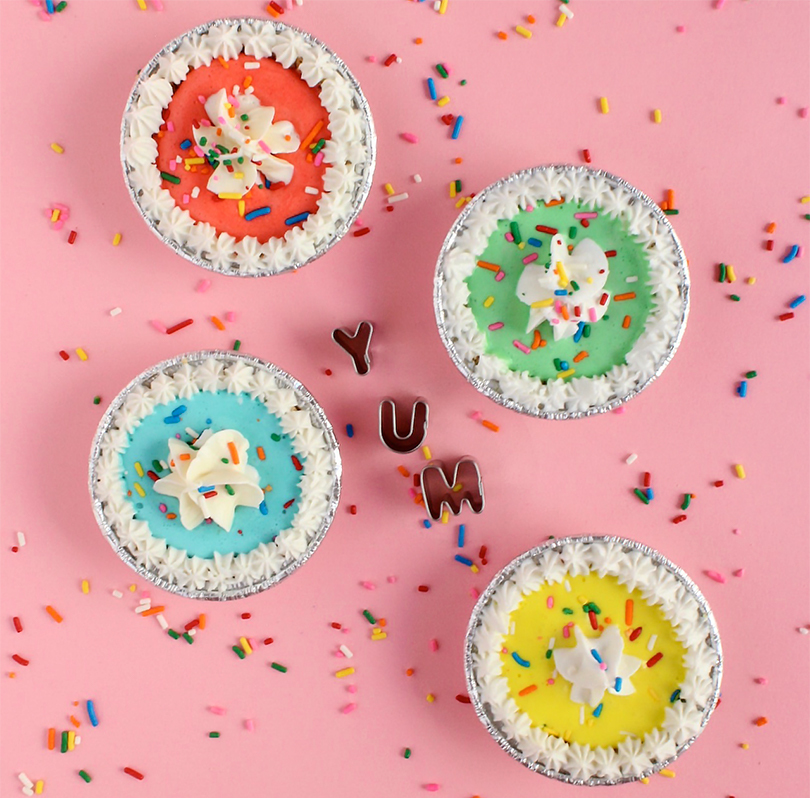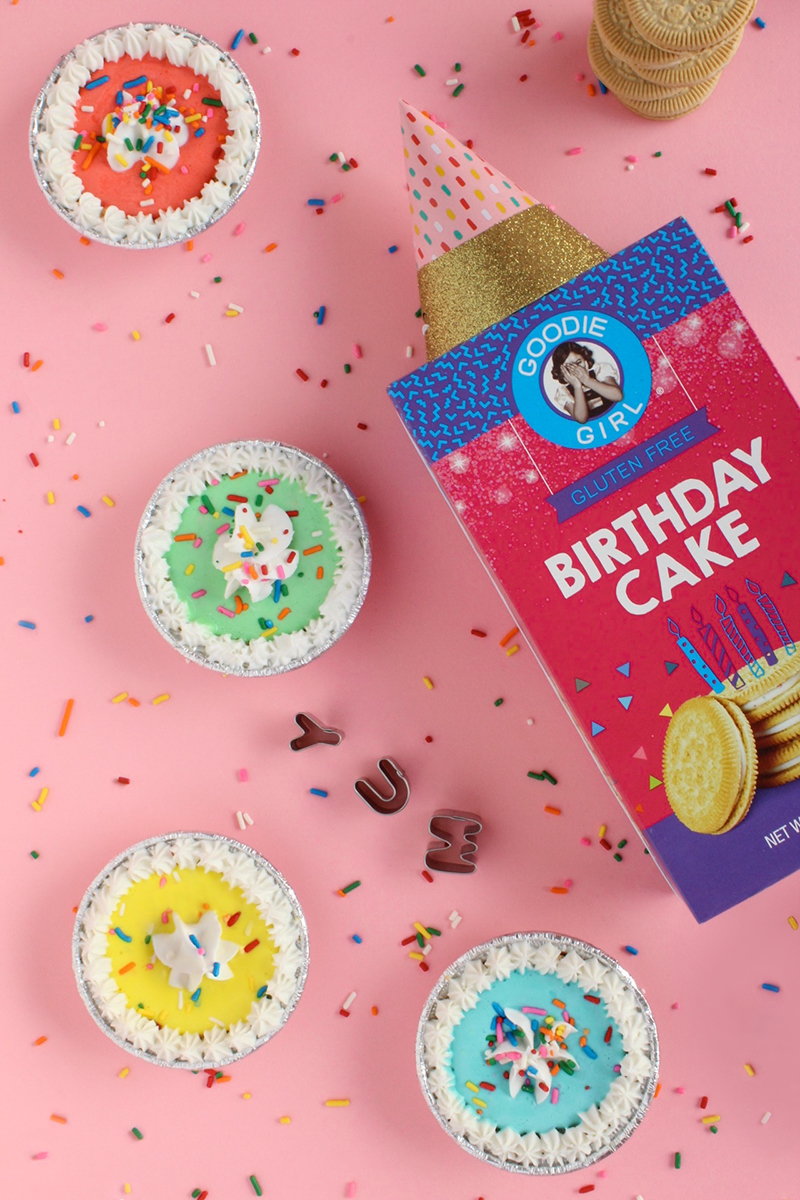 Wishing a VERY merry unbirthday to you! 😉
This post has been sponsored by Goodie Girl Cookies. All opinions are my own.