DIY Thanksgiving Memory Game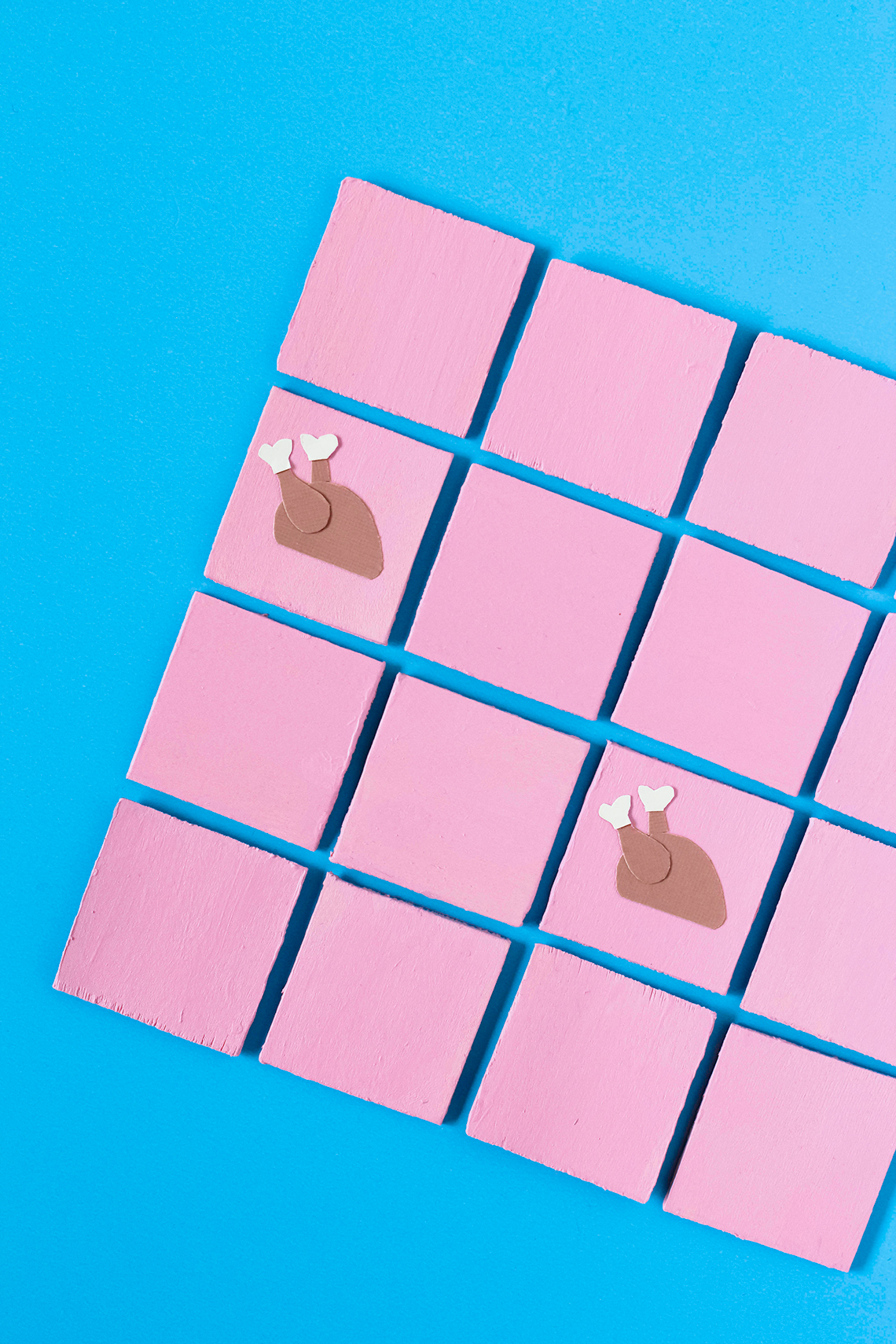 I don't know about you, but Thanksgiving at our house usually includes LOTS of food and LOTS of fun games (hey you gotta enjoy yourself a little while that turkey's a cookin'). This tradition in our family is what inspired me to make this DIY Thanksgiving memory game and I am so happy with how it turned out!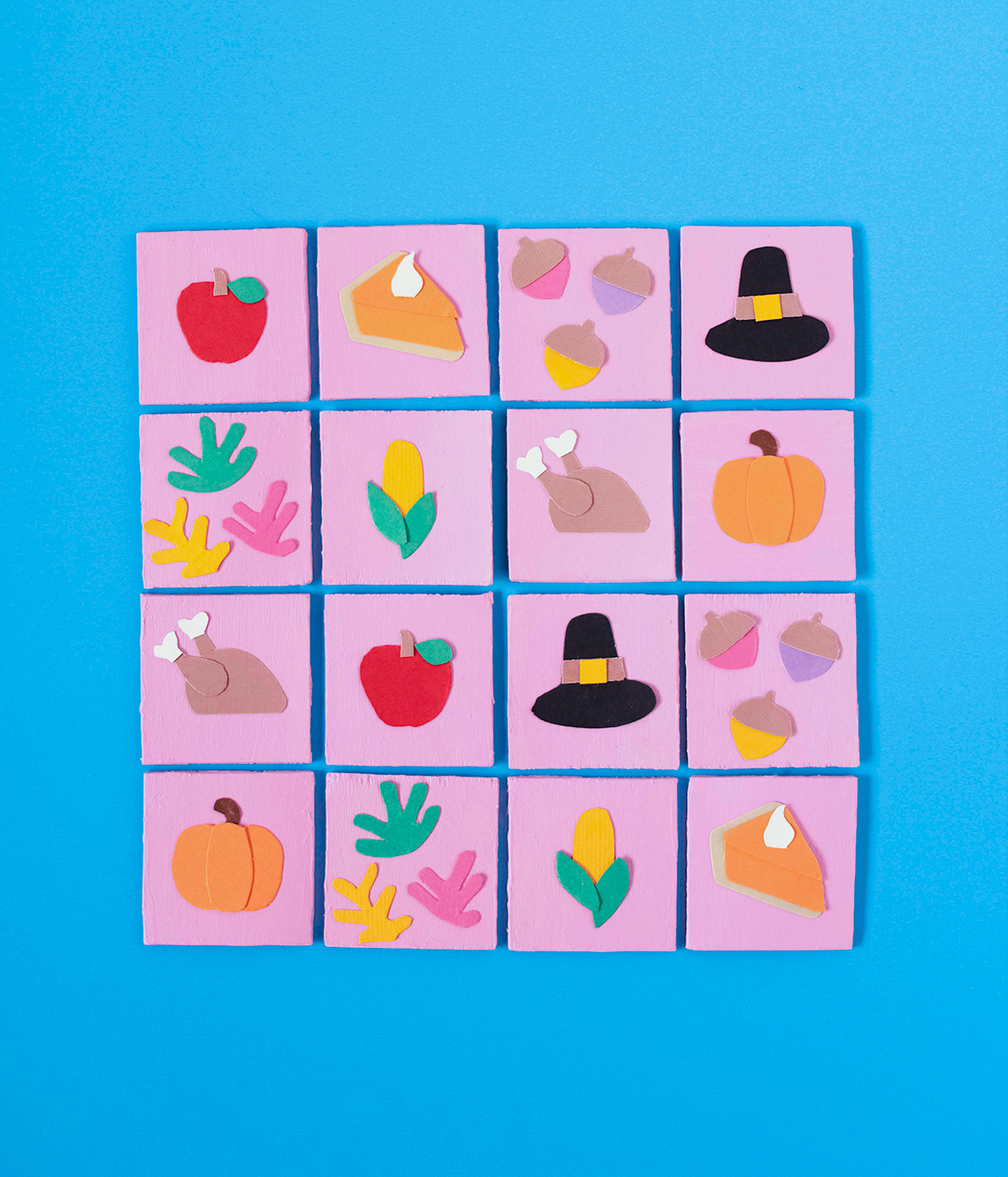 I was really excited about the idea of making a holiday based game and I'll tell ya a memory game is very doable. Coming up with the shapes was my favorite part and I have to say those mini pumpkin pies are just my FAVORITE! If you're looking for a fun way to spend quality time with your family this holiday season, I definitely recommend giving this DIY a try!
What You'll Need
Paint (Your choice of color)
Colorful Cardstock Paper – (I used Red, Green, Brown, Orange, White, Beige, Yellow, Purple, Pink, and Black)
Heavy Duty Craft Glue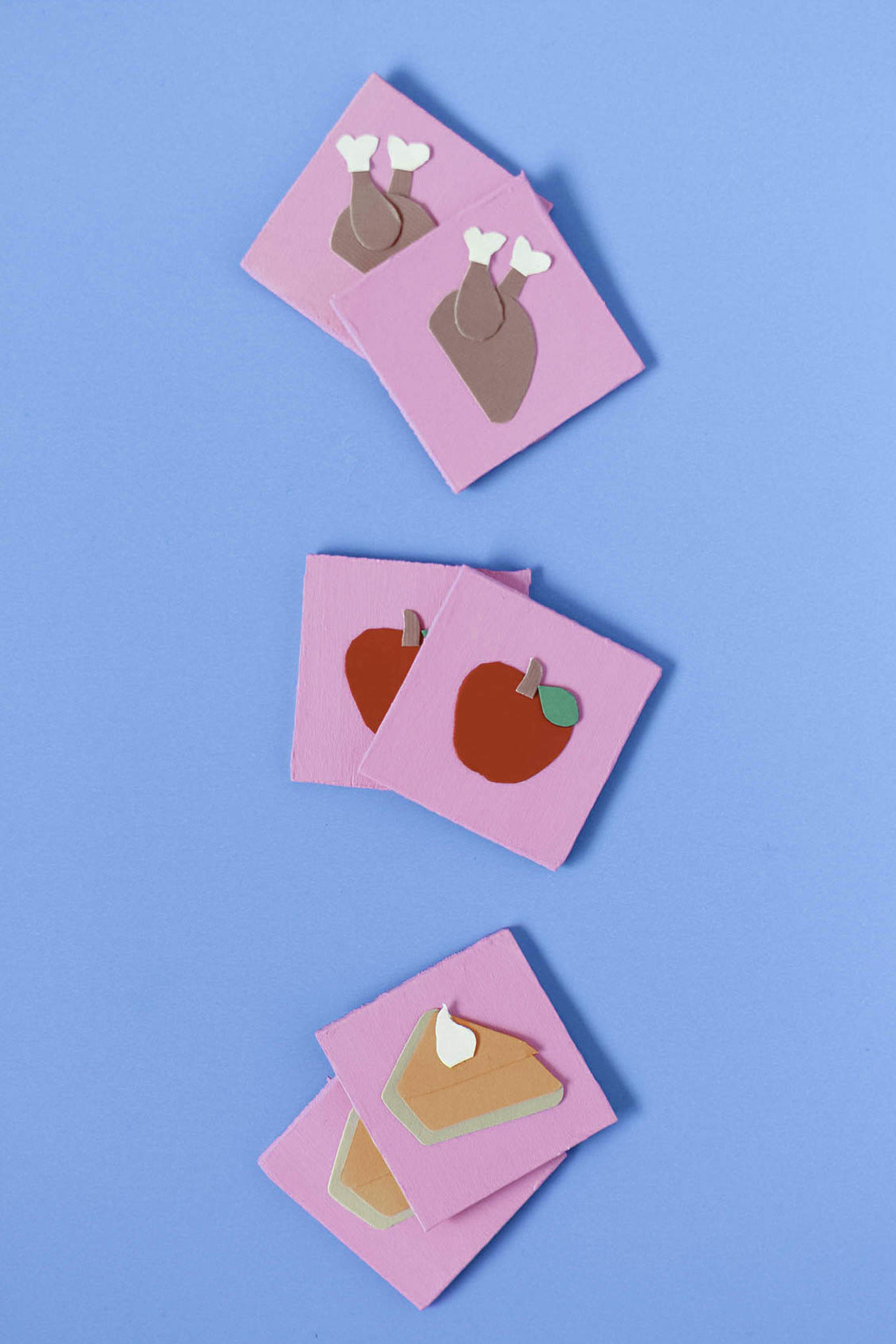 How To
Step 1) Paint the front and back side of each of your square tiles. I chose to paint mine pink but you can paint yours any color you like. Just make sure you will be happy with how it will look as a background against the matching images.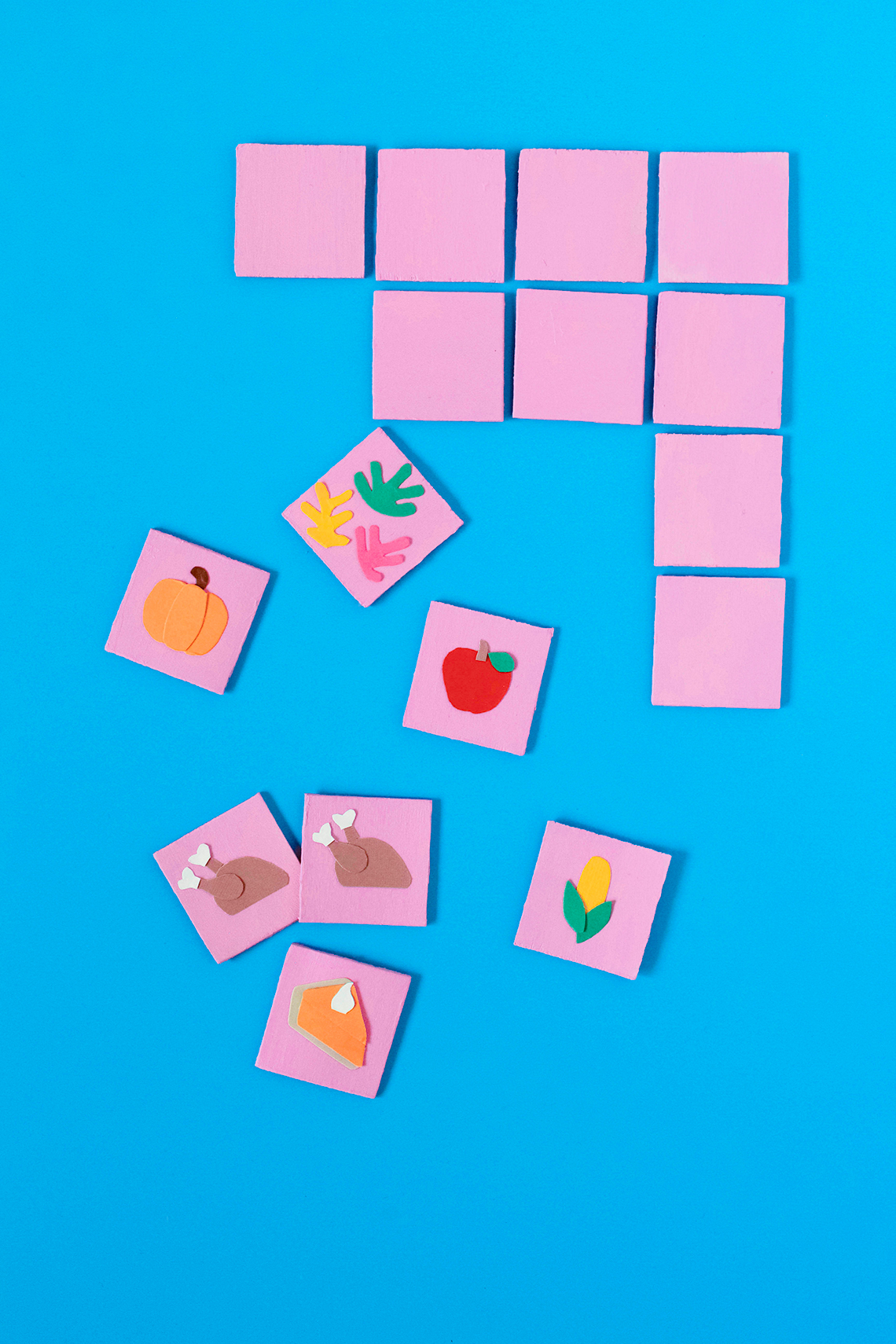 Step 2) Cut your matching shapes/images out of cardstock paper. I chose a Thanksgiving/Fall theme to keep it seasonal but you can really make this game with any imagery that you like. When I cut my shapes, I cut them two at a time to try to make them as identical as possible. Remember you are making two of everything!
Step 3) Once your paint dries, glue your shapes onto your tiles. If you painted your tiles a different color on each side, make sure that you are consistent with gluing the shapes onto the side with the same color.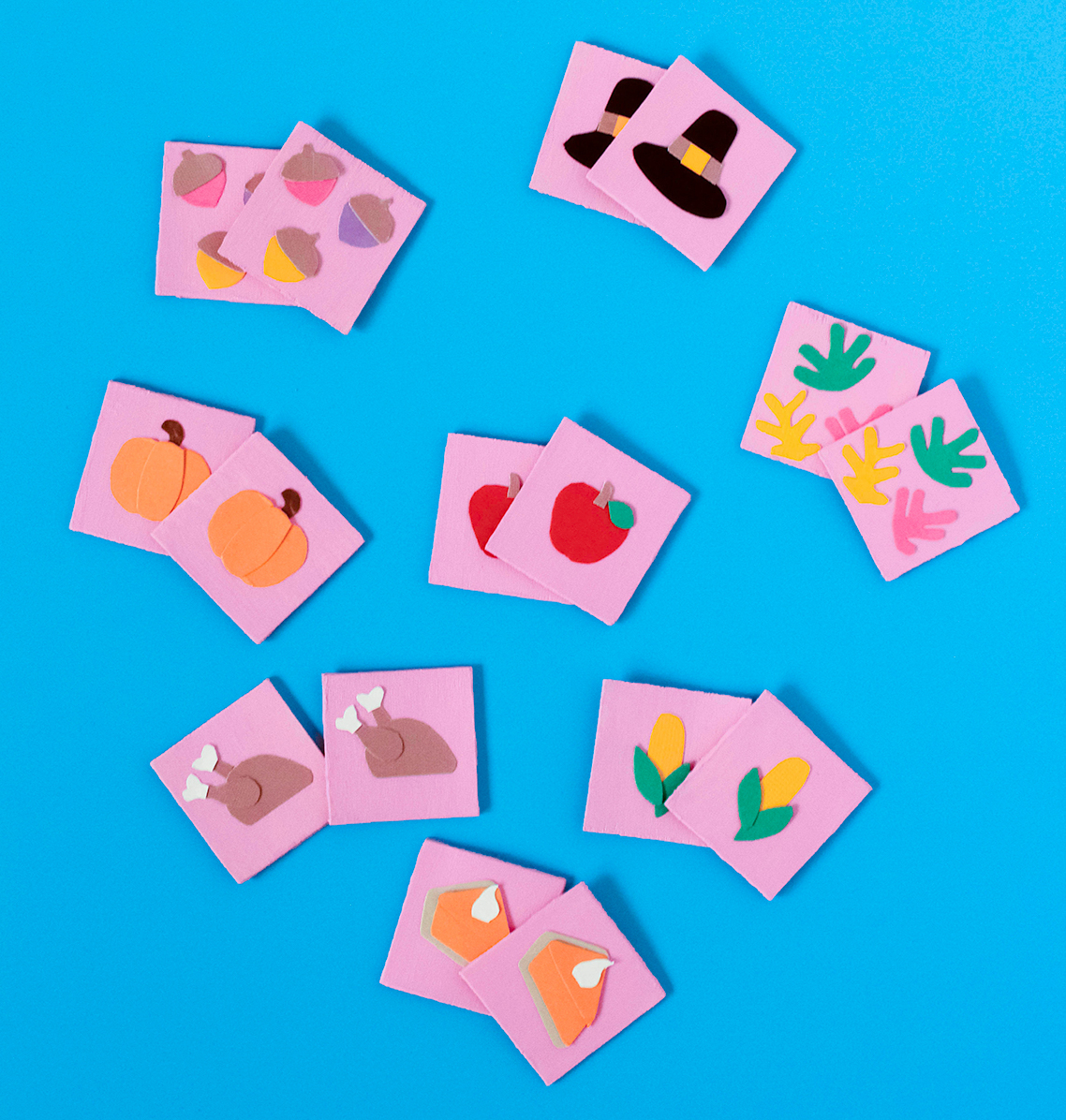 Step 4) Play the festive new game you just made and have a very Happy Thanksgiving!