DIY Custom Sleep Masks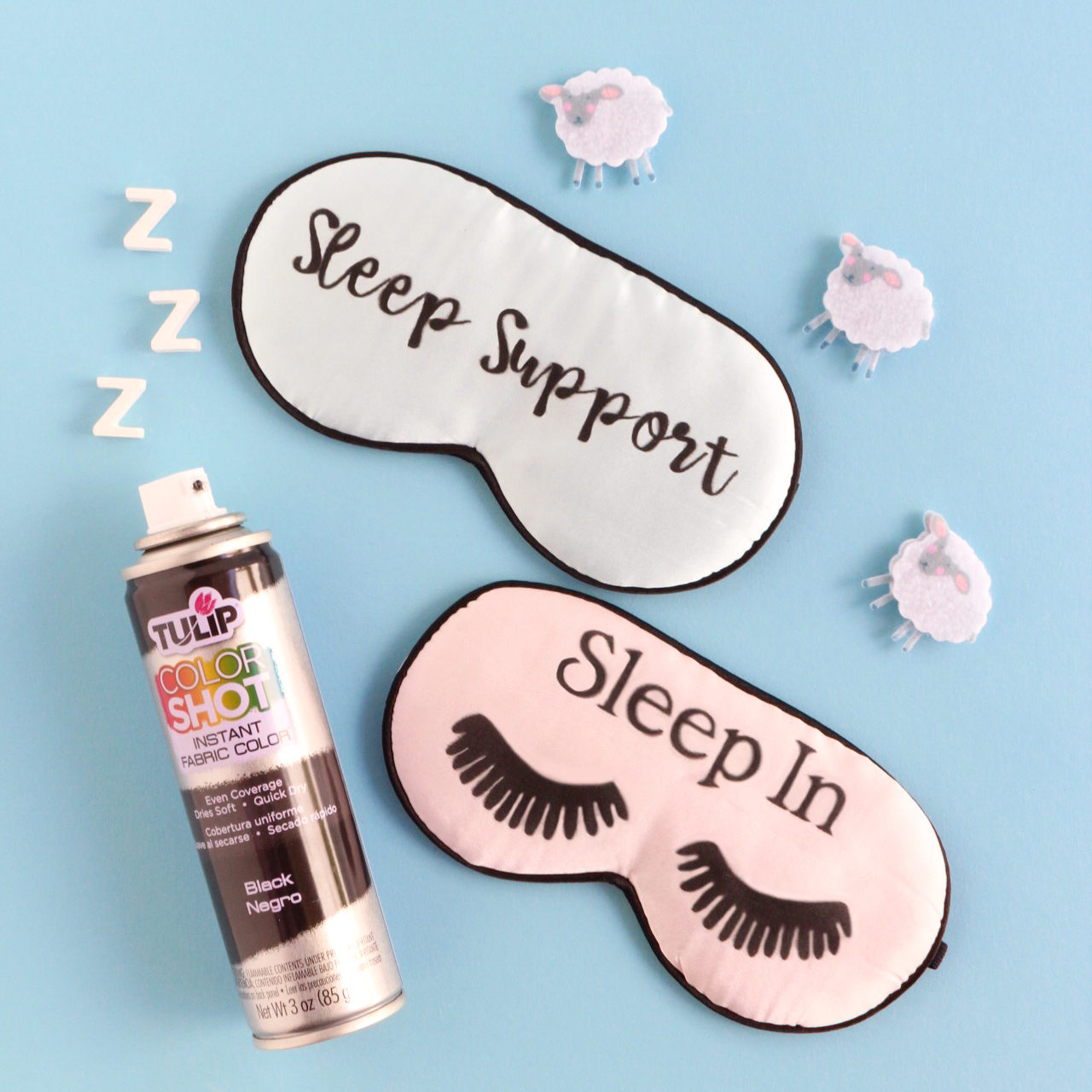 Getting a good night's sleep is so important for health and wellness and today's DIY is all about helping you do just that. These DIY Sleep Masks are made with Tulip ColorShot Fabric Color and like the title says, they are completely customizable! I added some fun quote art to my eye masks but you can come up with endless ideas for your own. And wouldn't these make the cutest favors for a sleepover? I love the idea of giving each guest one with their name on it.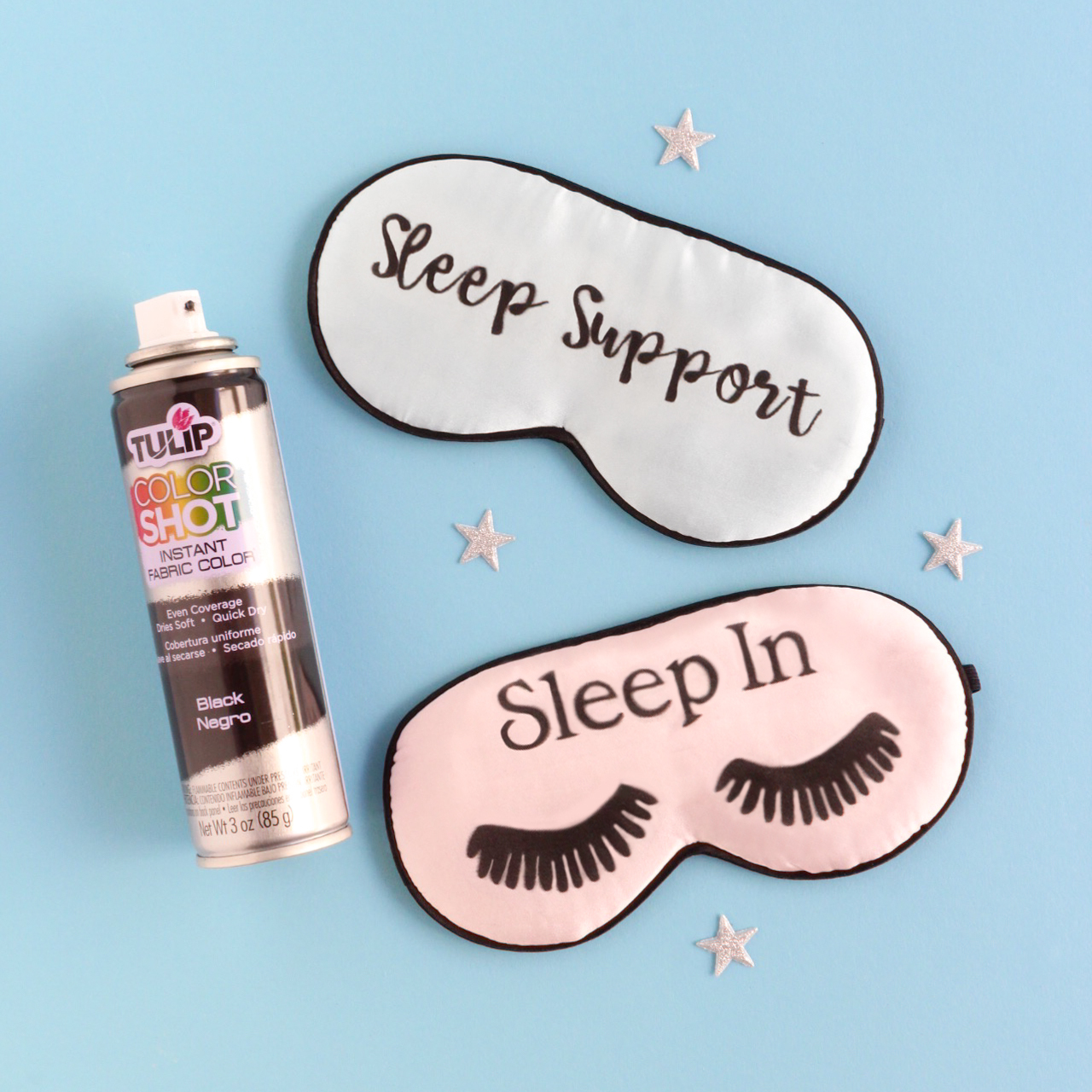 Here's to catching more Z's!
What You'll Need
Tulip ColorShot Fabric Color in Desired Color(s)
Freezer Paper
Cutting Machine or Craft Knife + Pencil to Create Stencil
Sleeping Masks
Painter's Tape
Scissors
Iron
How To
Step 1) Using a cutting machine, cut out your desired stencil onto a piece of freezer paper (make sure it's cut so that the waxy side of the freezer paper will end up on the bottom). If you don't have a cutting machine, you can trace a design onto freezer paper with a pencil and then cut it out with a craft knife/scissors. Once you've created your stencil, iron it waxy side down onto your eye mask.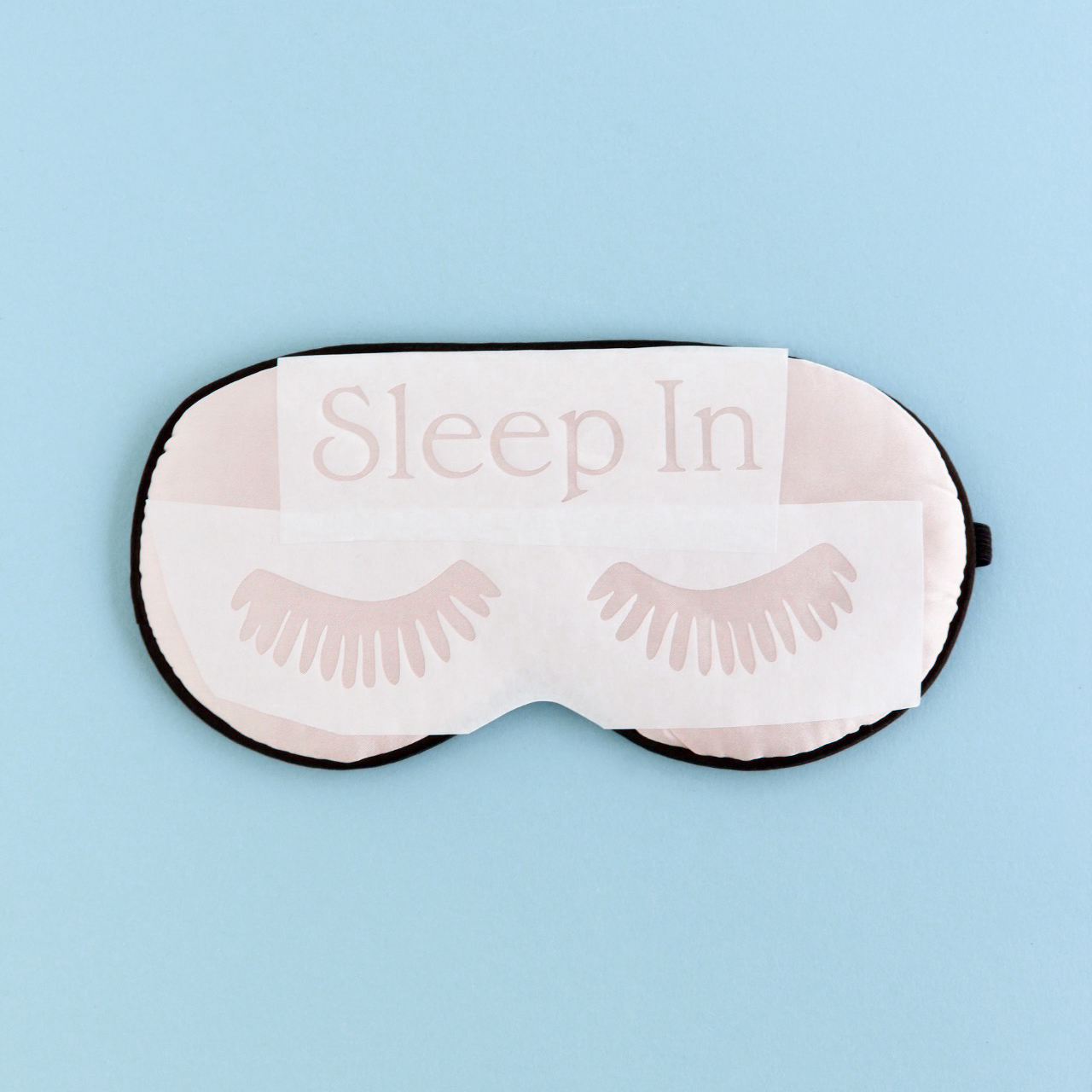 Step 2) Tape off all of the exposed areas of the eye mask so that when you use the Tulip ColorShot Fabric Color, it sprays only onto the stencil and not onto the rest of the eye mask. Spray a coat of the instant fabric color and allow to dry completely. Then remove the tape/stencil to see your finished product!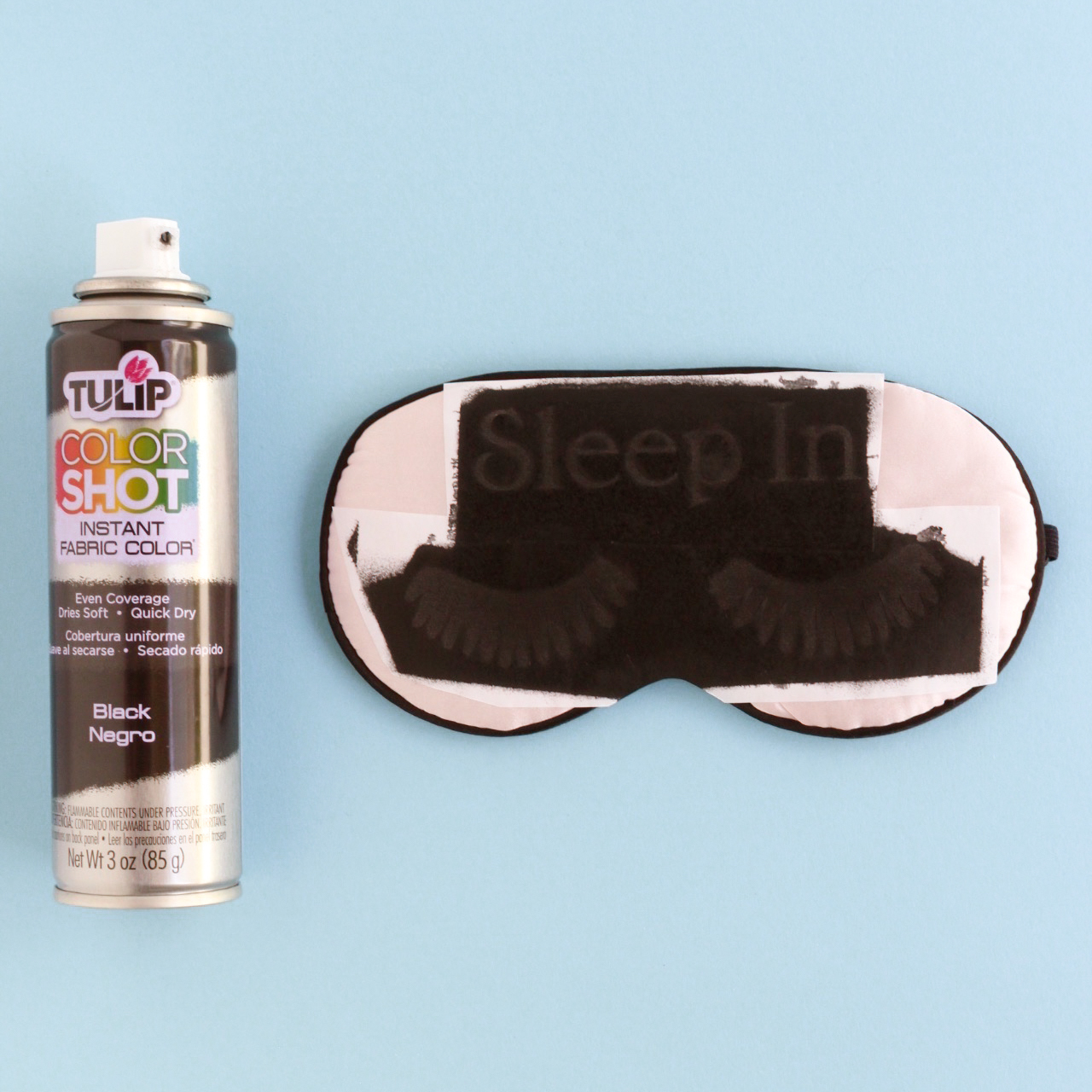 And that's it! All that's left now is time for a little rest and relaxation.
This post has been sponsored by Tulip Color. All opinions are my own.