Your Guide To The Cricut Bright 360
This is a sponsored post written by me on behalf of Cricut. All opinions are my own.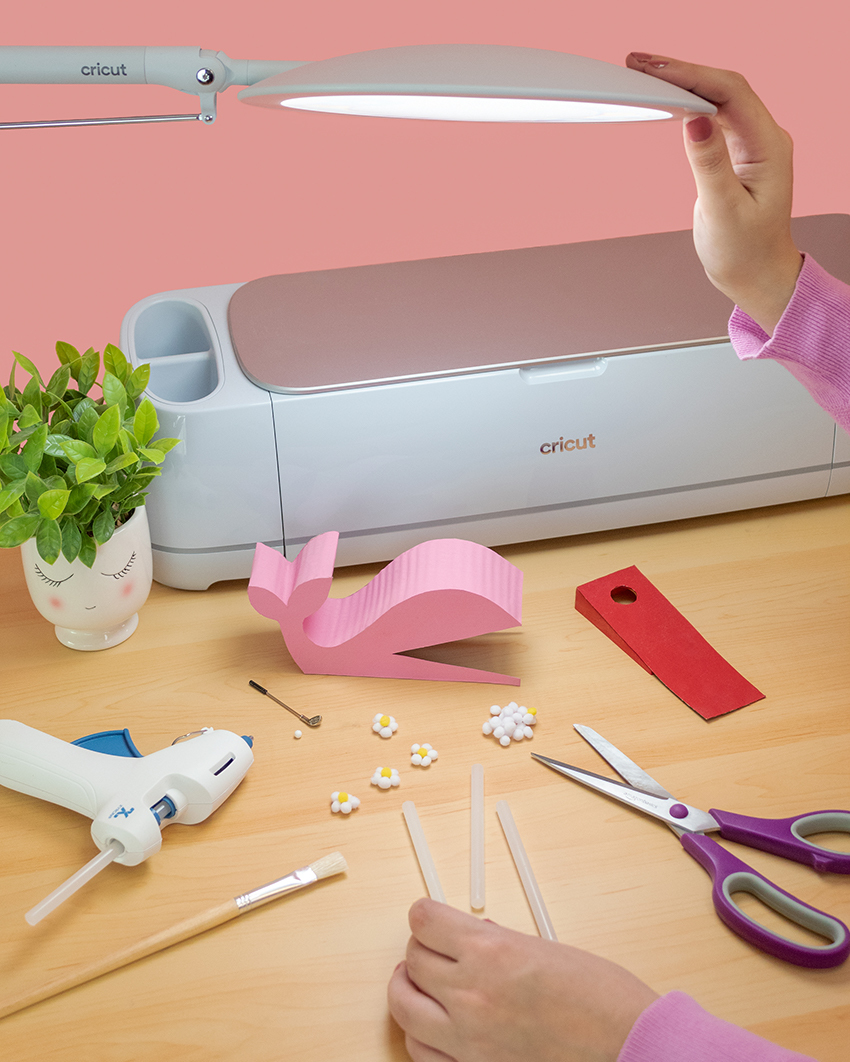 If you think this post is about a brand new Cricut cutting machine, guess again. The Cricut Bright 360 is Cricut's newest innovation and it's actually an LED LAMP! Yeah, you read that right. Cricut is appealing to our crafty needs in a whole new way with this one, providing our craft rooms with the ultimate lighting that we truly deserve.
But what makes the Cricut Bright 360 so special or different from other lighting options out there? Keep on reading to find out!
Customization
What I particularly love about the Cricut Bright 360 is how it's customizable in so many different ways. From the very start, you can choose whether you want a floor or table model depending on your workspace preferences. I went with the floor model but love how both versions have a smooth and sleek design.
The Cricut Bright 360 also pivots, rotates, and glides with just a gentle push of the hand, allowing you to control exactly where you need light. But what's probably my favorite feature overall, are the sliders that allow you to customize the temperature and brightness of your lighting (see image below). You can switch from warm to cool and bright to dim, depending on what you need/prefer. Make your way to the next section to learn why this specific feature makes the Cricut Bright 360 more than just a craft room lamp for me!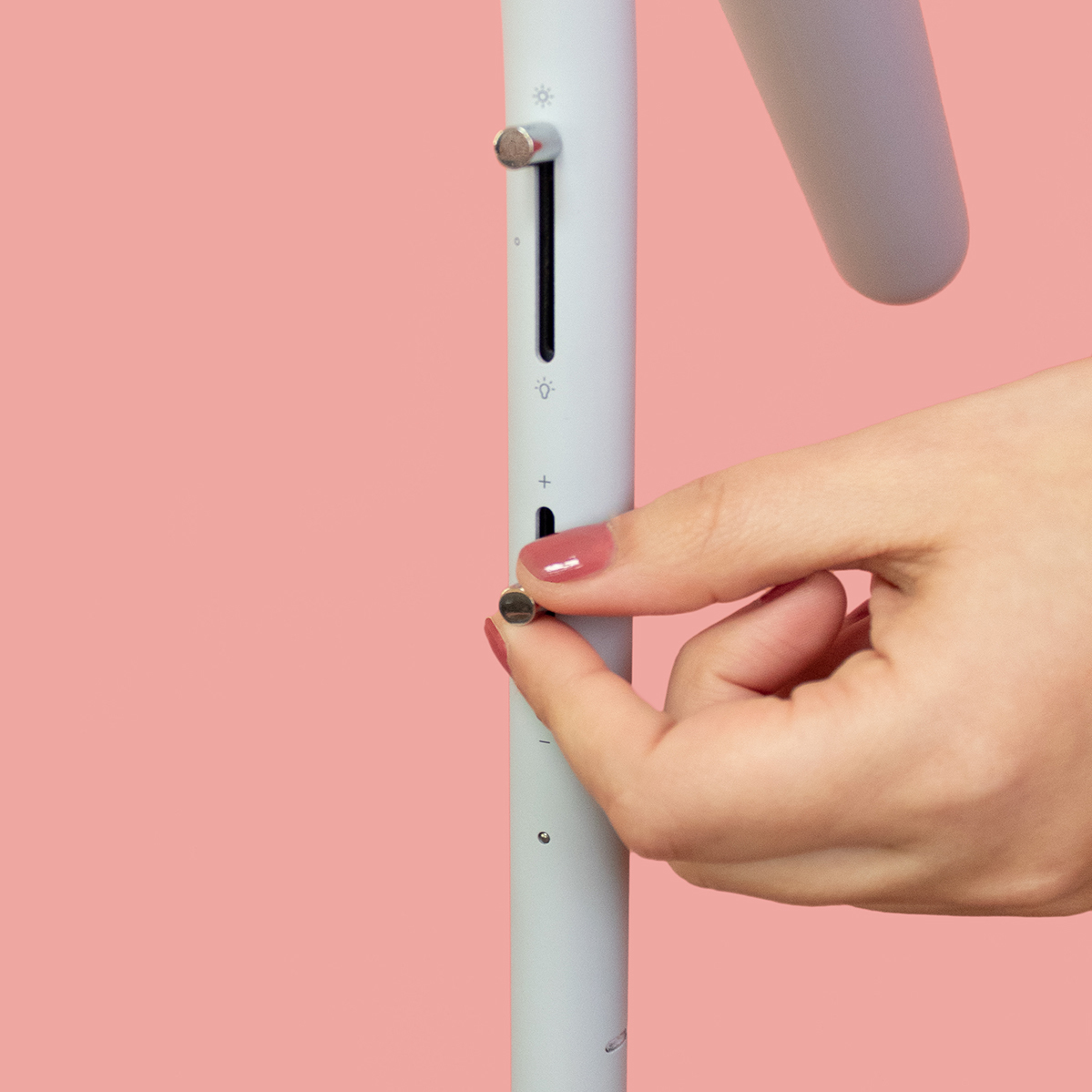 Versatility

While the Cricut Bright 360 is great for lighting any craft space, the fact that I can adjust the temperature to cool is a game changer for me. Not only have I been using my lamp to assist me in my crafts, I've also been using it in my photography, too. I tested it out recently on a gloomy day where the daylight just wasn't cutting it, and let me tell you, no one would even know I didn't use natural daylight for those pictures! If you do product photography, run a blog, or anything of the sort - I highly recommend using this lamp to assist with lighting.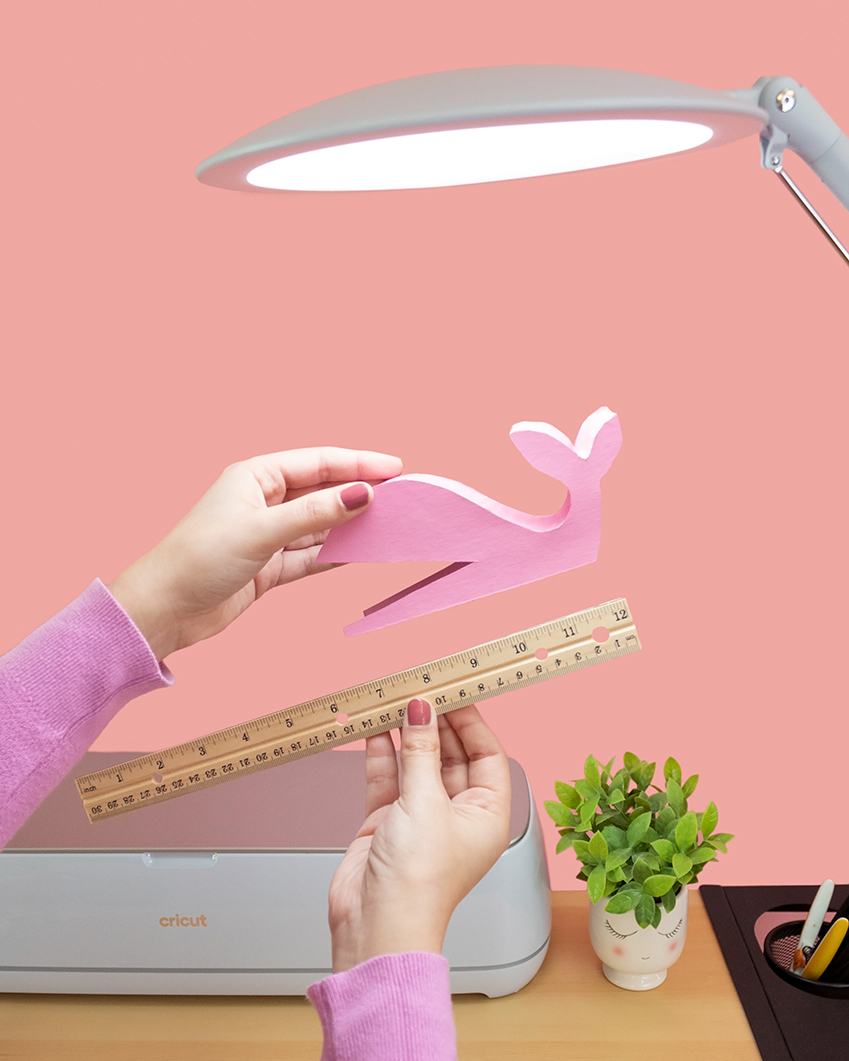 Clarity
The Cricut Bright 360 illuminates 4 square feet of your work area, making it easier to focus on detailed projects with less eye strain. Lately, I've been doing a lot of my crafting at night and projects that require intricate work, weeding vinyl, or color matching are so much easier to focus on. Plus, with this lamp you can see colors in their truest form with an exceptionally high 95 Color Rendering Index. See your project in all its glory no matter the time of day!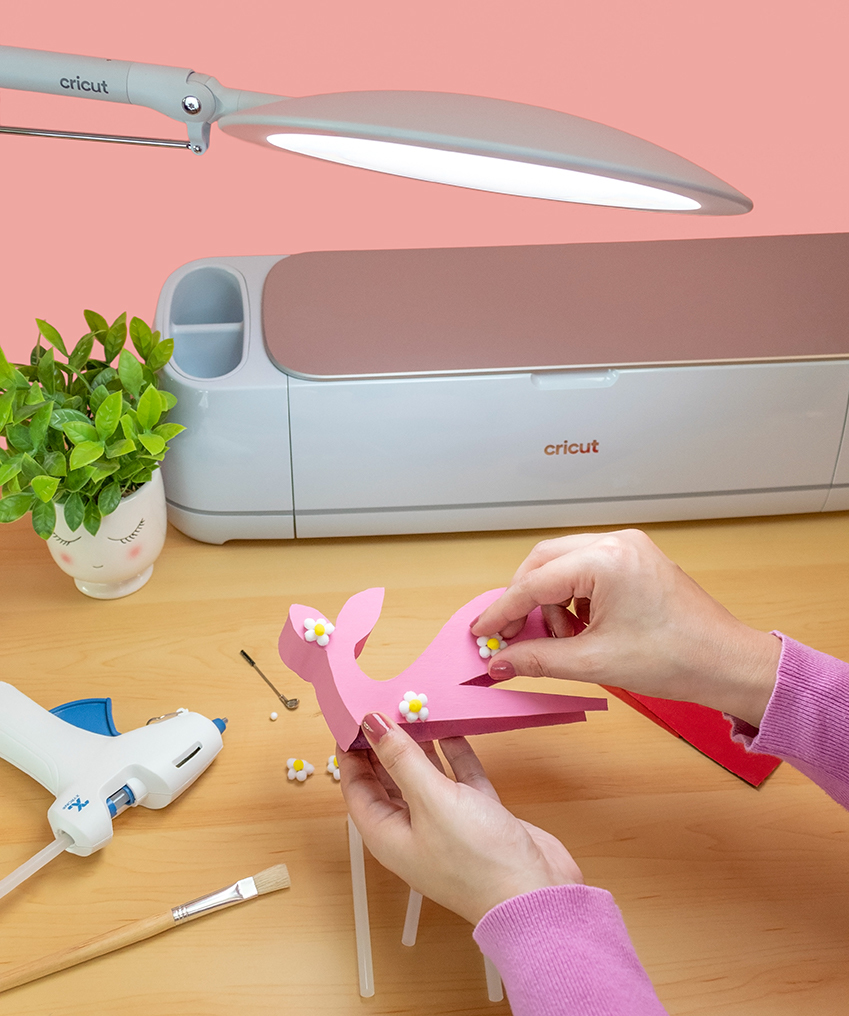 The Cricut Bright 360 LED light is expected to last over 40,000 hours and no tools are needed for assembly. The table lamp costs $199 USD and the floor lamp costs $249 USD. Honestly, I didn't fully understand how much of a difference this lamp would make in my craft space until I set it up and got to working. Lighting is so essential to us crafters and I love how Cricut is coming up with new ways to help make our lives easier!
Have any questions about the Cricut Bright 360? Let me know in the comments! Happy making!