DIY Edible Heart Shaped Valentine Box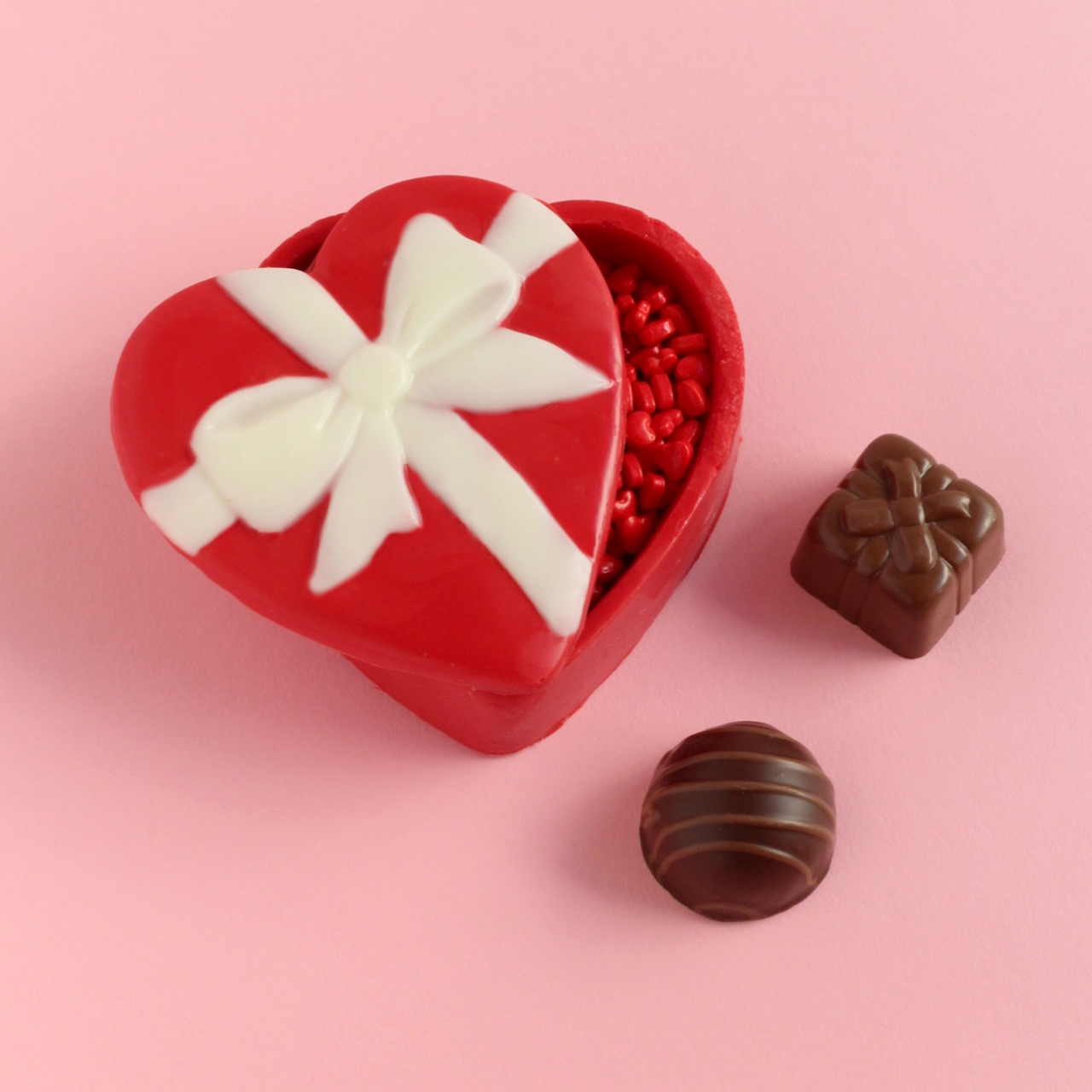 Heart shaped boxes are a staple when it comes to Valentine's Day and today I'm showing you how you can make yours edible, too! All you need are a few supplies and some sweet treats to place inside.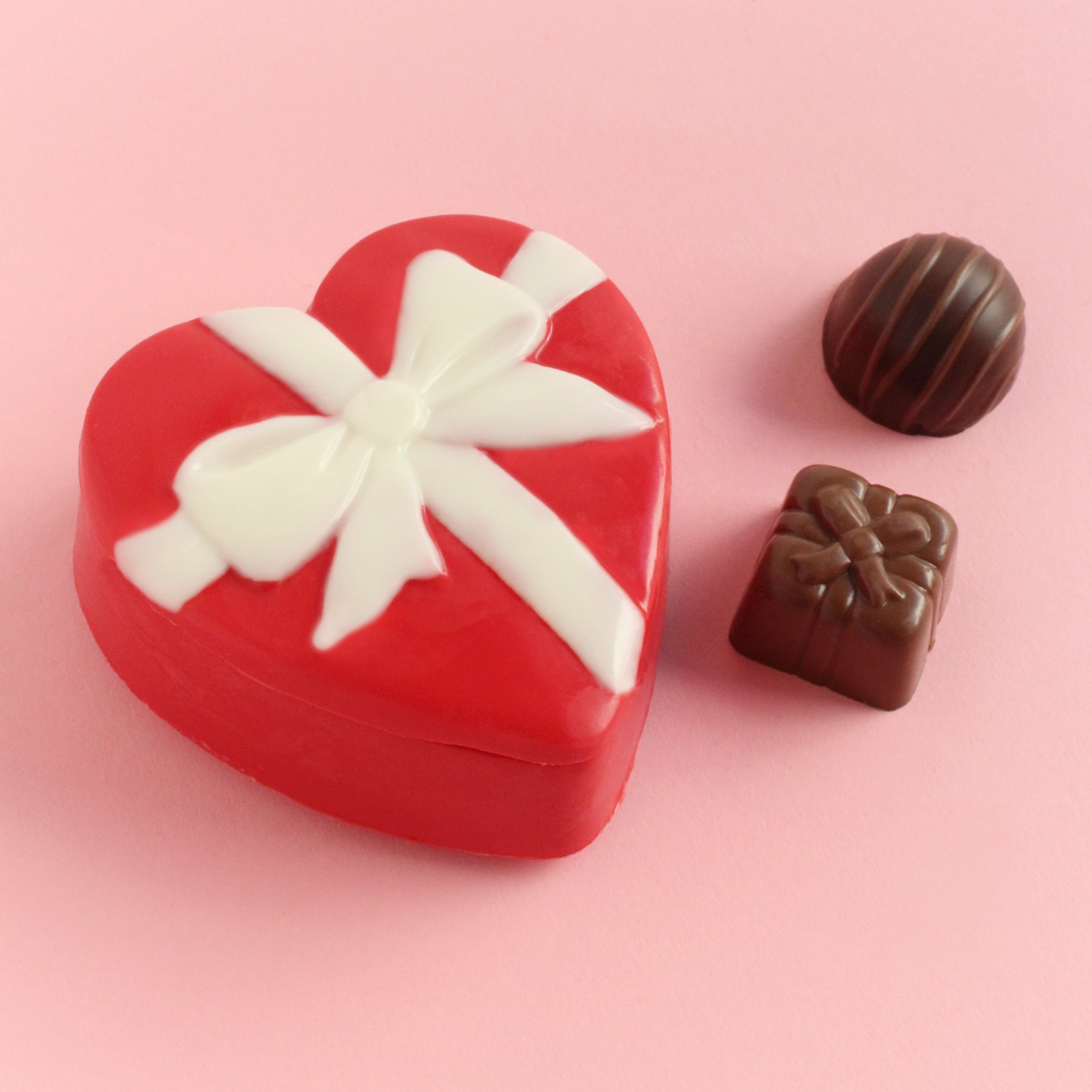 Perfect for all the chocolate lovers out there.👌🏻Keep reading for the simple how-to!
Ingredients
How To
Start by melting your white candy melts according to package instructions. Next, pour the melted candy so that it fills up the bow cavity of your chocolate mold only. Allow to cool completely and then continue by melting your red candy melts according to package instructions. Pour the red melted candy into the rest of your mold and allow to cool completely. Once the chocolate is completely set, release it from the mold and fill it up with some sweet treats!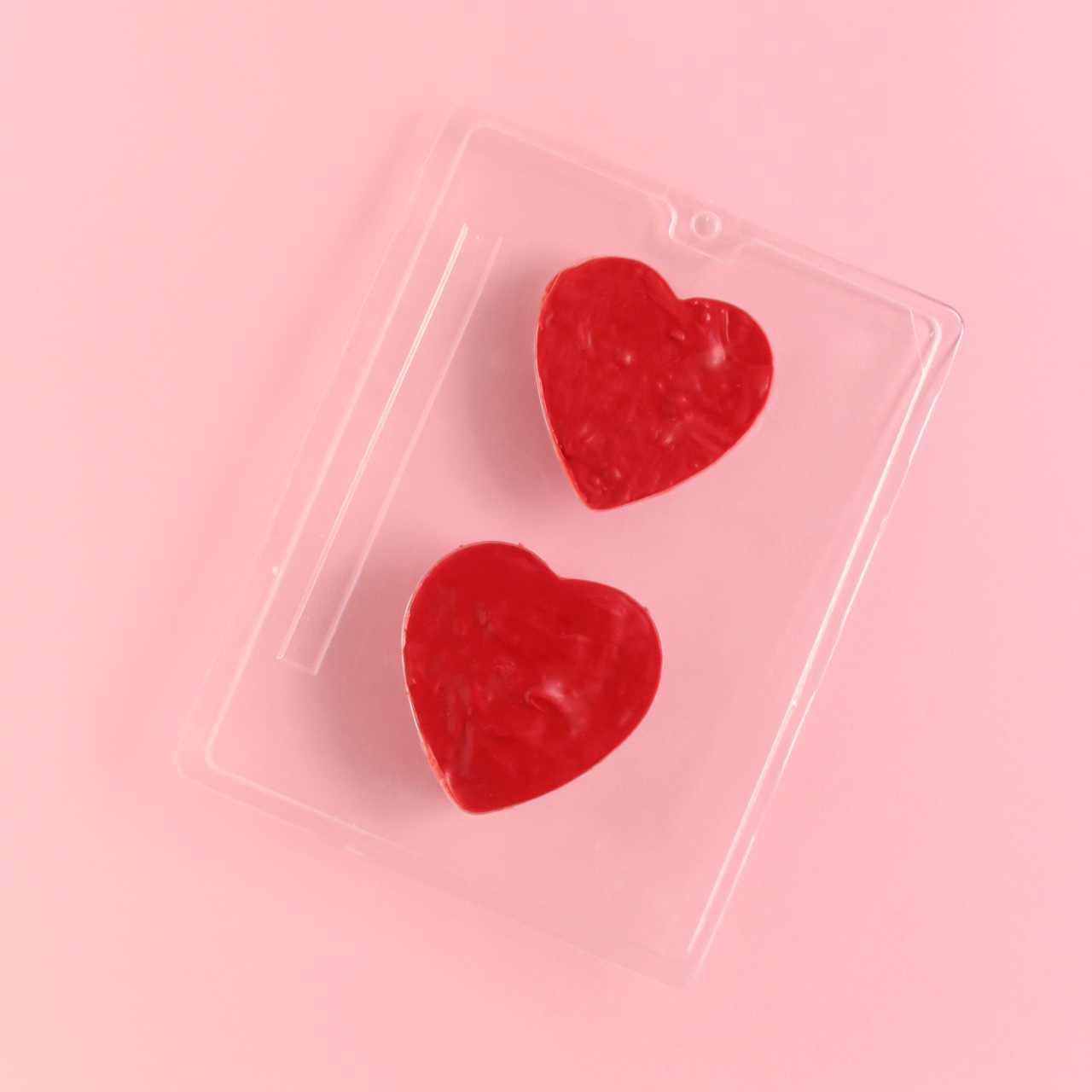 So easy! Happy Valentine's Day everybody!