DIY Spice Girls Fall Decor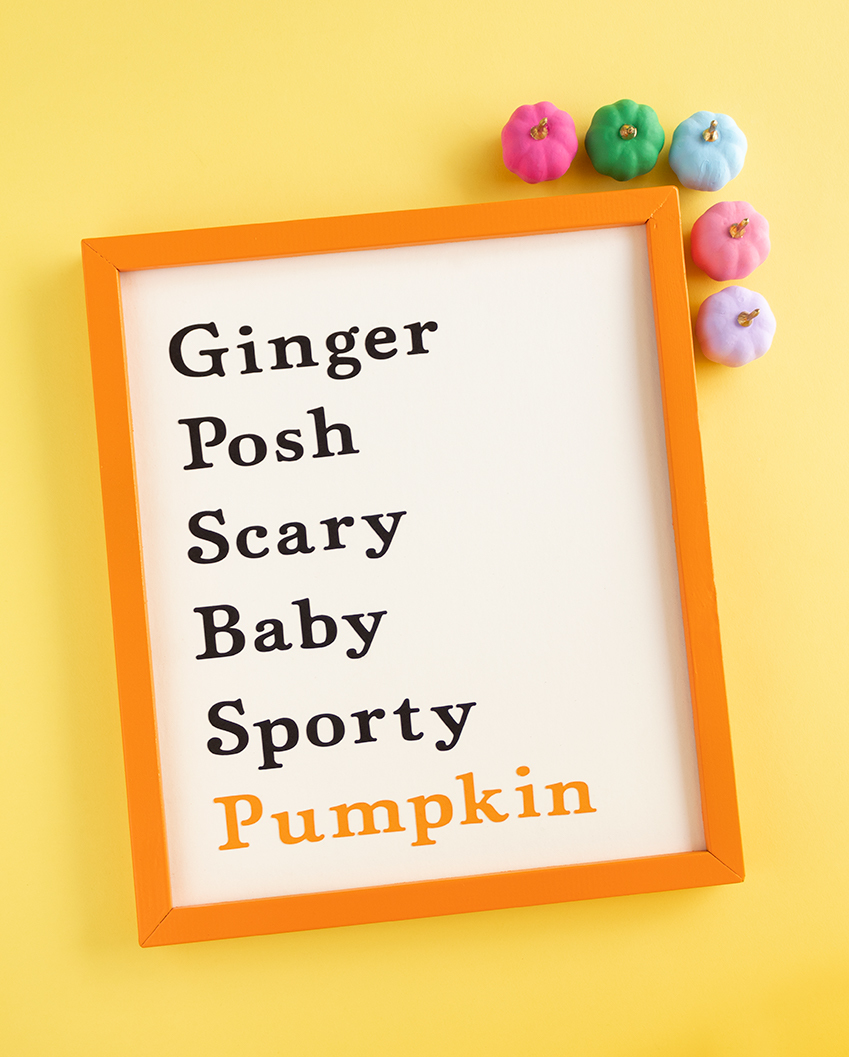 Spice up your life...and your fall decor with this DIY Spice Girls inspired sign! I've seen a lot of people make shirts with this saying and I thought it would make the cutest fall decor piece, too. As a huge Spice Girls fan (I went to their reunion concert last year and it was EVERYTHING), this DIY is easily a new favorite of mine. Can't forget about pumpkin spice, am I right?!
What You'll Need
A Picture Frame (Pro Tip: Check the clearance section of your local craft store like I did, you can often find these with other sayings and then you can transform them!)
Orange Spray Paint
Black + Orange Letters
Glue + Scissors
White Background (I used a thick/sturdy piece of cardstock)
How To
Step 1) Cut out a white piece of cardstock so that it fits in your frame. Set it aside.
Step 2) Spray paint your frame orange. Allow it to dry completely.
Step 3) Place your white cardstock back in your frame, glue if necessary, and then space out and glue on your letters.
And that's it! Super cute and super easy!