DIY Funny Galentine's Day Gift Wrap
Can you believe I've been blogging for almost 3 years and I'm just now getting to my first Galentine's Day DIY?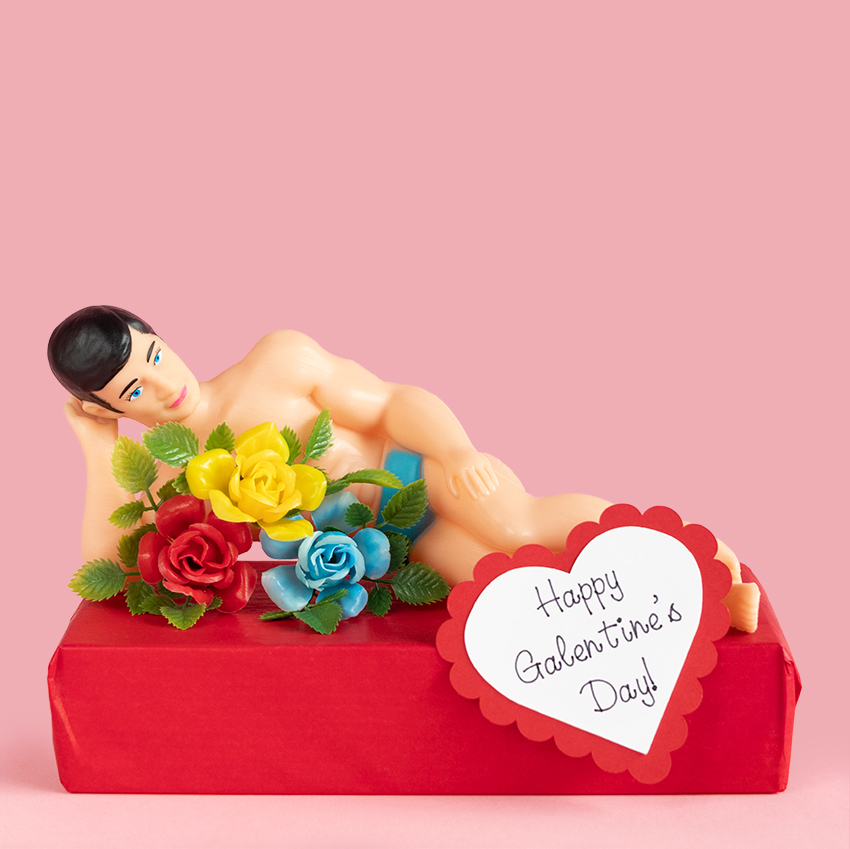 I was looking at cake and cupcake toppers the other day when I realized - these would also make really great gift toppers, too. This gift wrap is sure to get a laugh and it's a fun way to give your bestie a Galentine's Day she will definitely remember.
Keep on reading to learn how to put together this funny gift wrap, too!
What You'll Need
Gift Box, Wrapping Paper, Gift Tag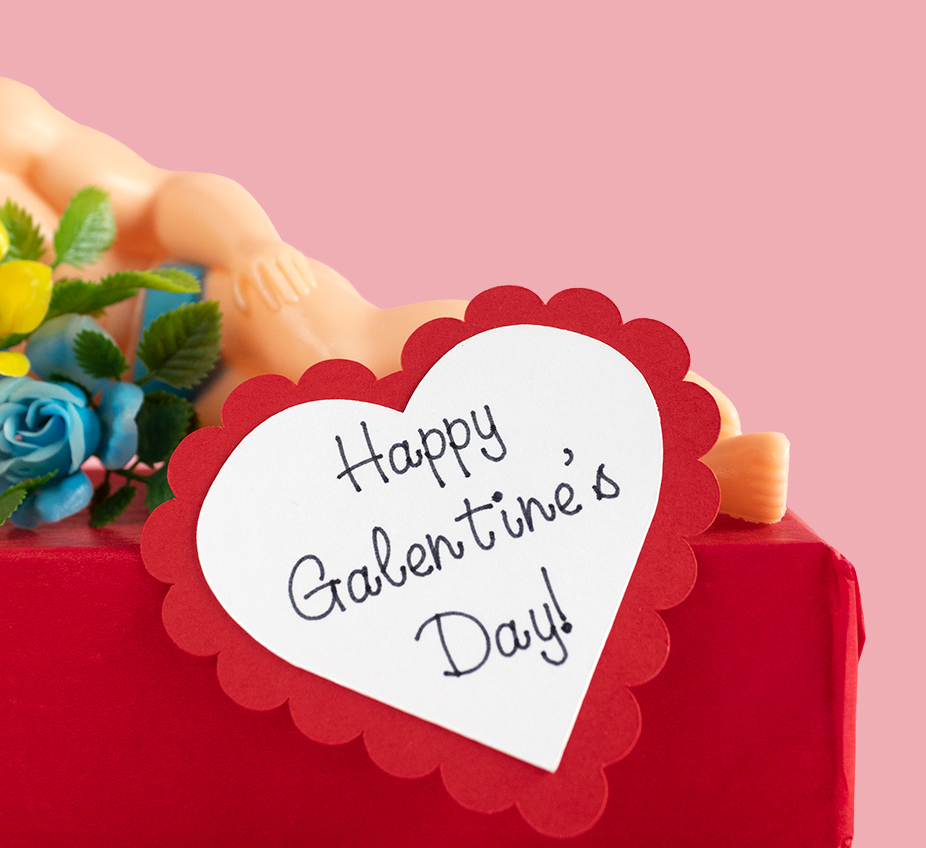 How To
Step 1) Wrap your gift box in wrapping paper or use red tissue paper like I did.
Step 2) Tape your macho man and flowers onto your gift box like in the image below. Using tape makes it so that these toppers can be used again.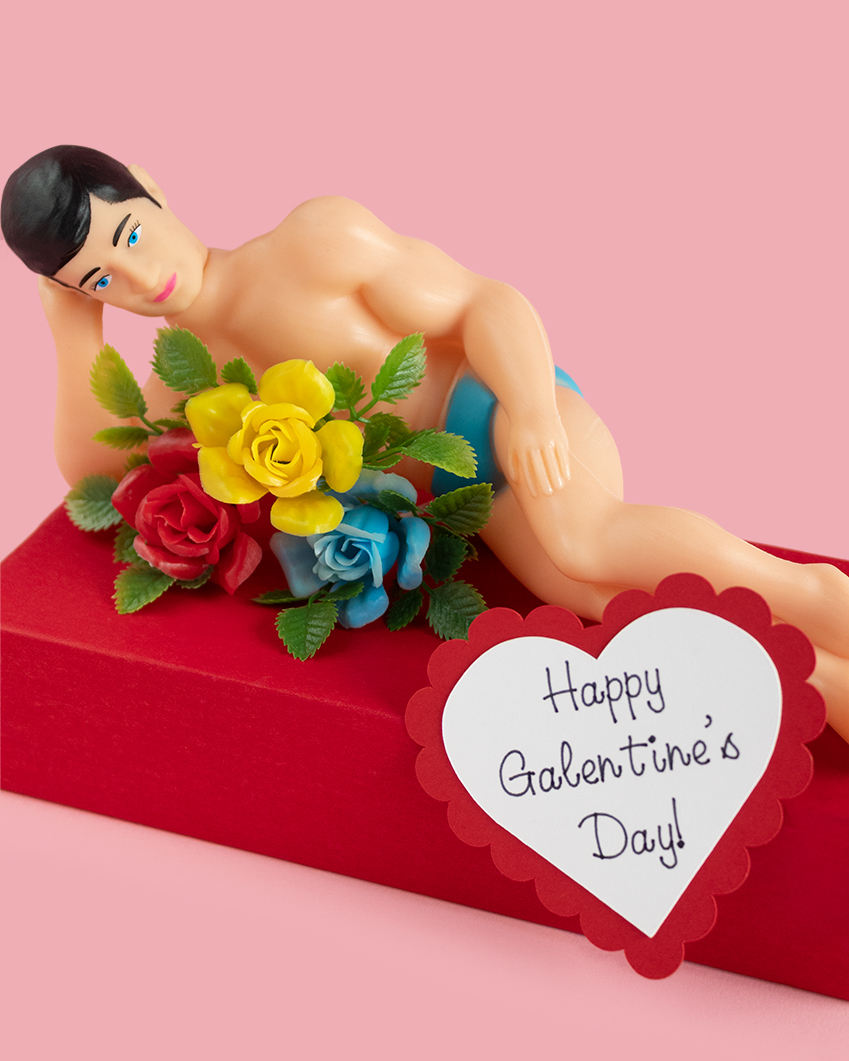 Step 3) Add a gift tag and give it to your bestie for a good laugh this Galentine's Day!