DIY Petal Picking Valentine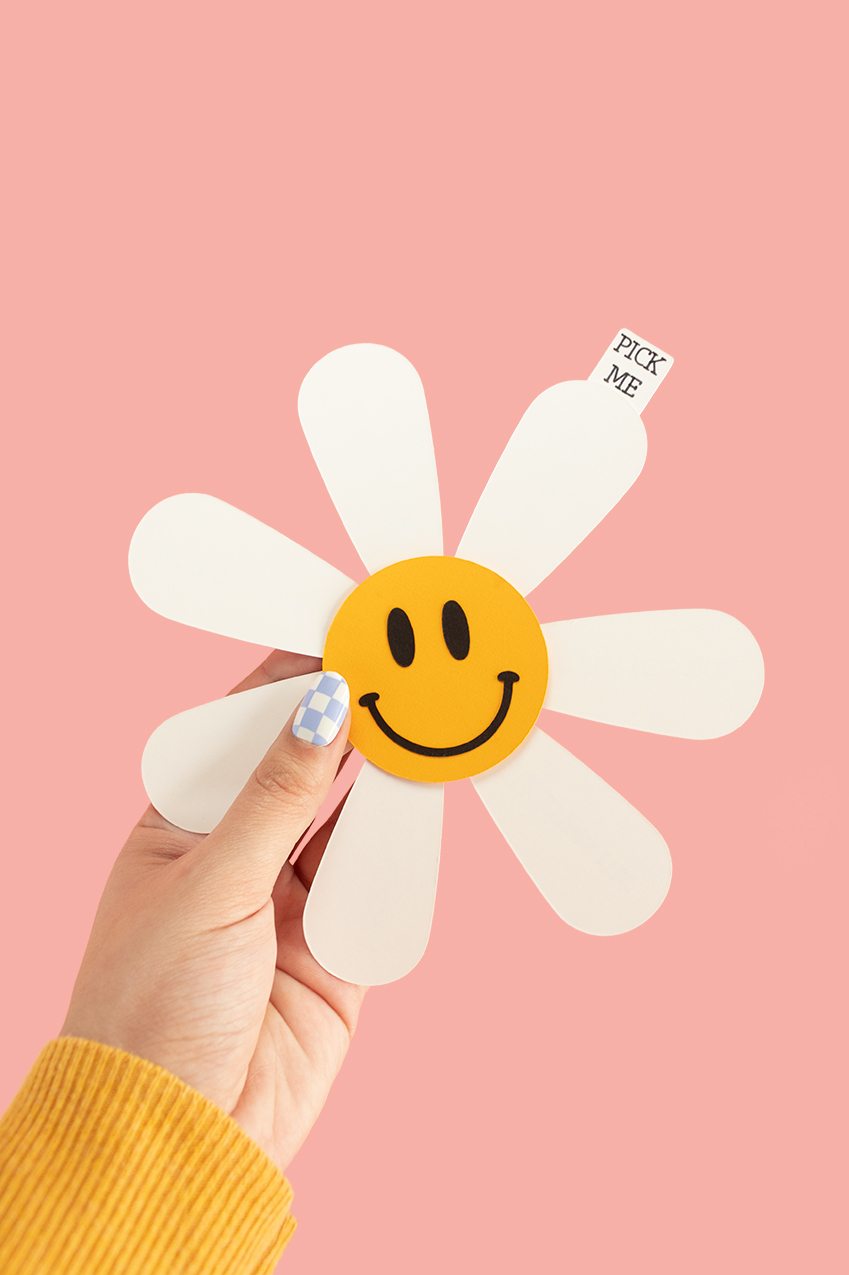 Did you ever pick flower petals to help you determine whether your crush loved you or not??? Well, this little DIY valentine is based on that and it's perfect to give to your special someone this Valentine's Day! I've calculated everything so that if you carefully follow all of the steps below, the last petal will let your valentine know you love them!
You can put this flower back together over and over again and it's pretty simple to make, too! I hope you all get a kick out of it as much as I do and be sure to keep reading to learn how to make your own!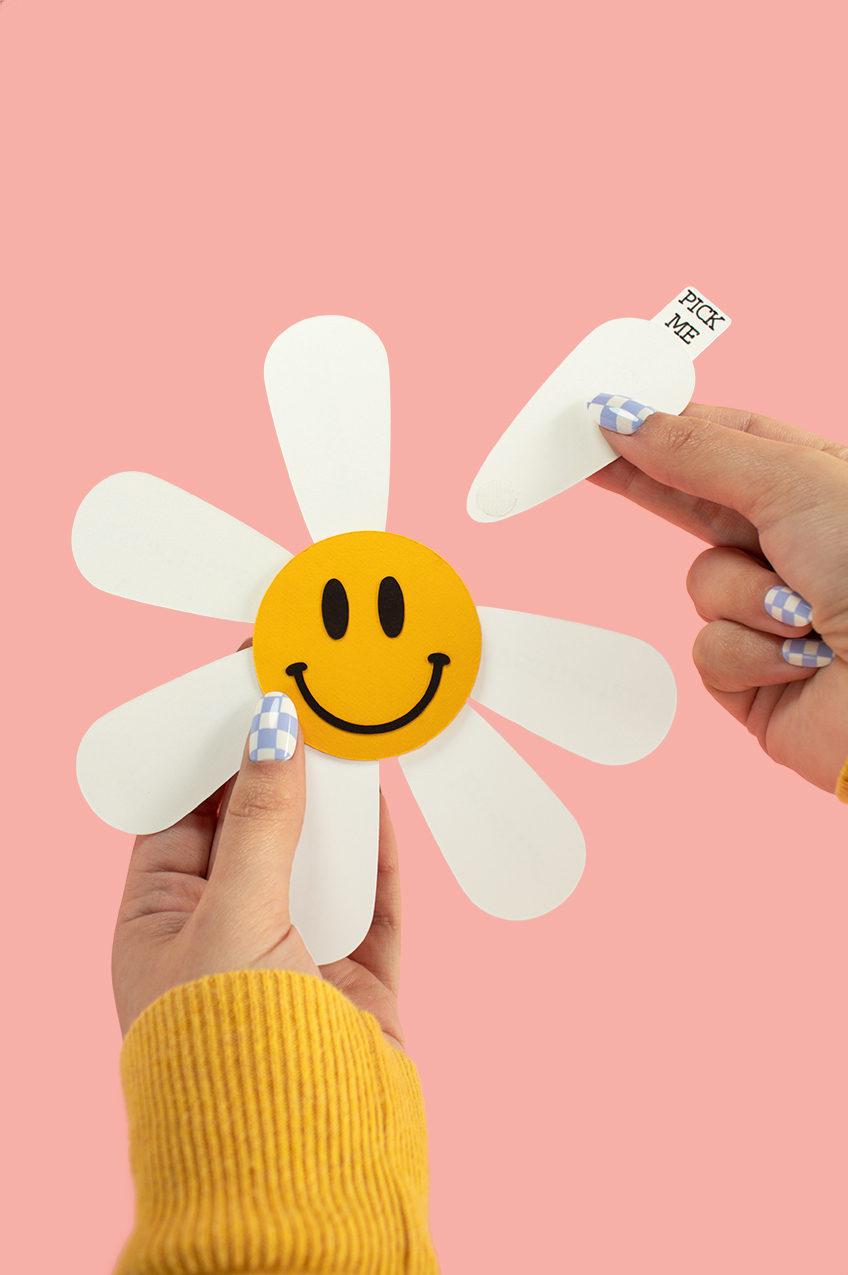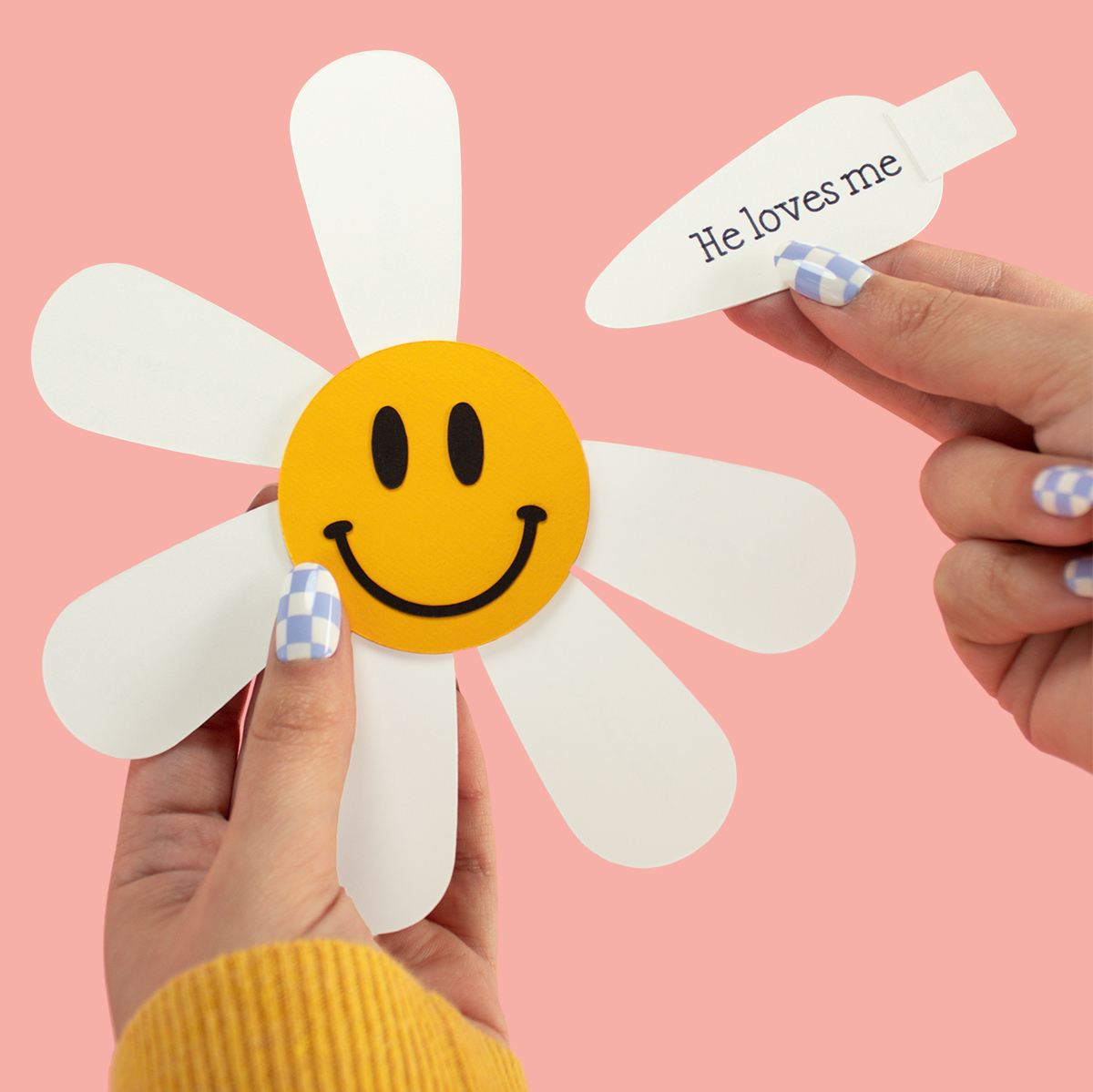 What You'll Need
Cricut Maker (*if you don't have one, you can cut out a similar flower using scissors and you can use a pen to write the sayings on each petal)
Yellow & Black Cardstock
Glue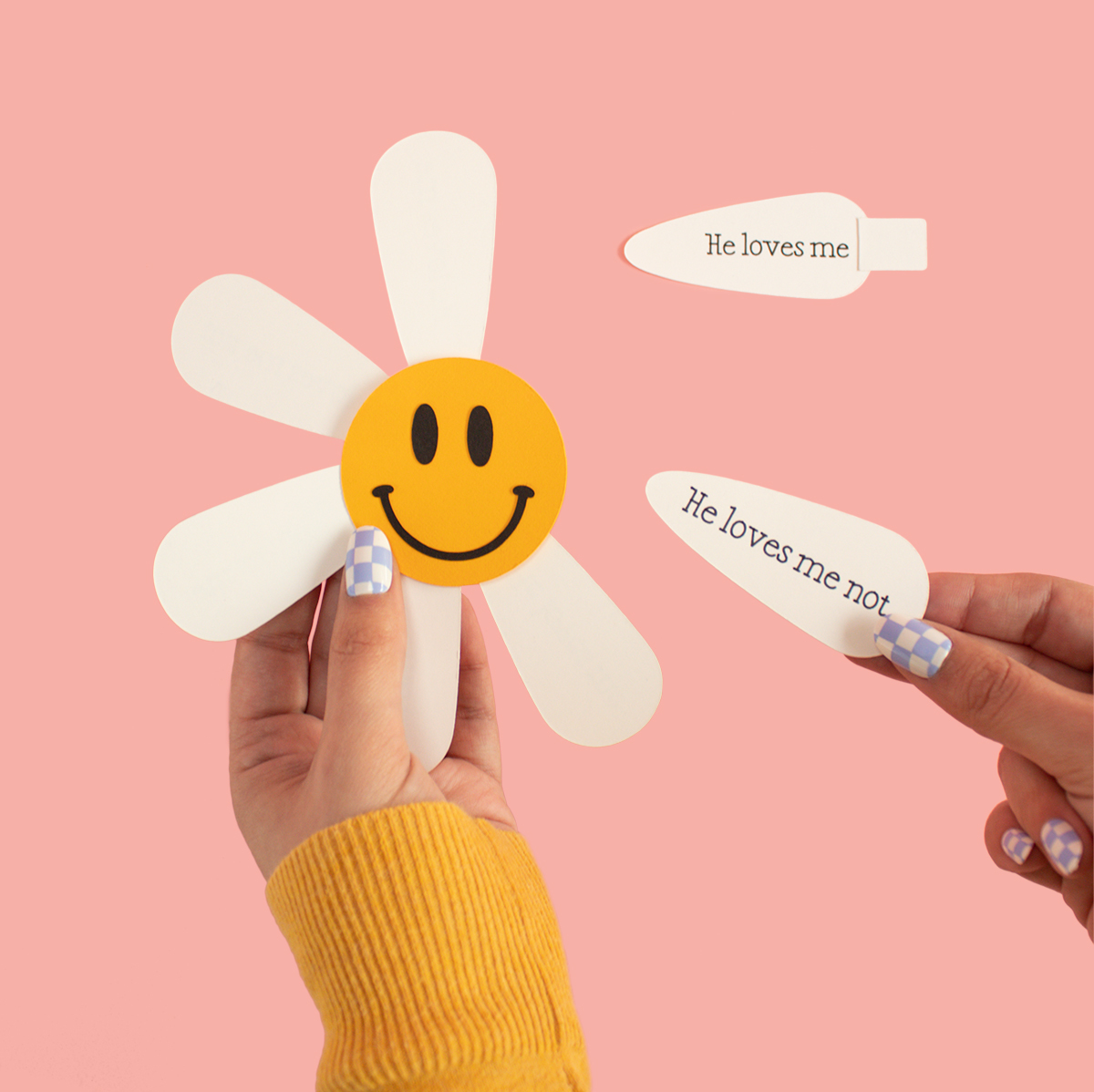 How To
Step 1) Use your Cricut machine to cut out all the pieces from the Design Space file linked above. NOTE: If you want to change the text to say something else, be sure to edit it before cutting!
Step 2) Glue the black smiley face onto the yellow circle.
Step 3) Glue the "pick me" tab onto a petal that says "loves me" - it should be glued onto the side with text but readable from the side without text.
Step 4) Add thin clear fasteners to the smaller tips of each of the petals and also to the back of the yellow smiley face. This is how the petals will attach/detach from the smiley face core. Make sure to add the fasteners to the side of the petals that have no text.
Step 5) IMPORTANT: When putting your flower together, it should have a total of 7 petals (4 "loves me" and 3 "loves me not"). Make sure to follow the pattern below when attaching your petals clockwise to the smiley face. If you don't follow this pattern, it could end up on "loves me not" and we don't want that!
Clockwise Pattern:
loves me (this one should have the tab that says pick me, they will start picking here and go clockwise)
loves me not
loves me
loves me not
loves me
loves me not
loves me (this should be the last petal left and it should be to the left of the one with the "pick me" tab.
Reminder: When gifting this to your partner, remember to let them know to start on the petal that says pick me and go clockwise from there!
For a fun visual of the flower being picked, be sure to check out my reel here! Wishing you all a Happy Valentine's Day!