DIY Magic Hat Valentine
Got a love that's like magic? Show your special someone just how much they mean to you this Valentine's Day with this easy DIY!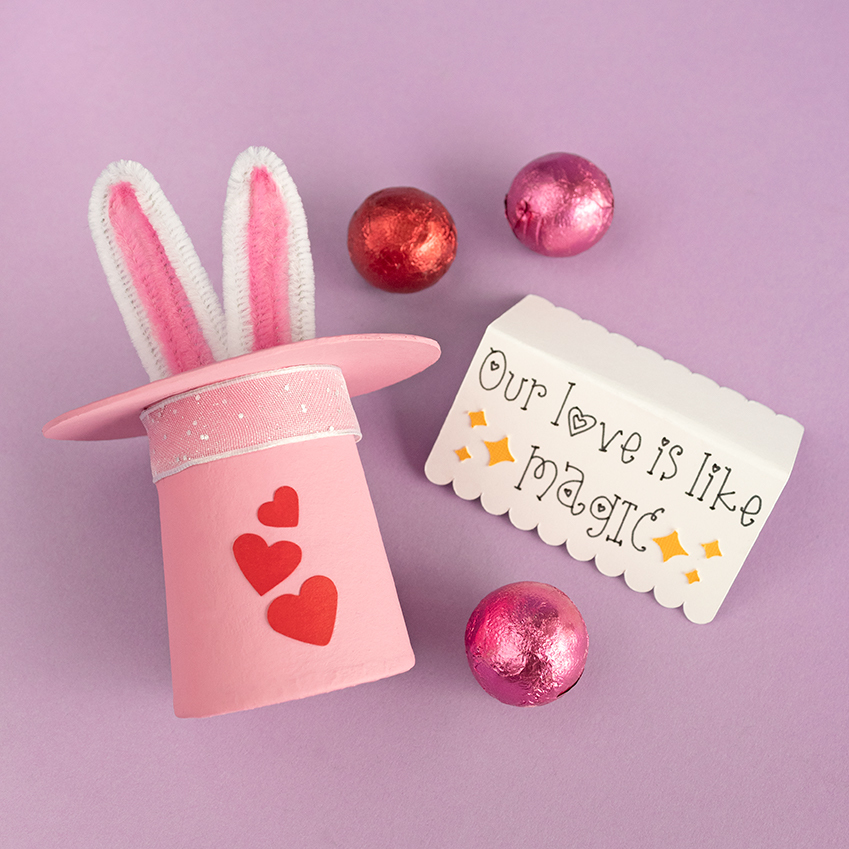 This craft can easily be modified for kids or a friend simply by switching up the phrase in the tag you include. Make your magician's hat pink or red for a little V-Day twist and include wrapped candies in similar valentine colors, too. This craft is really easy to make and the fact that it's handmade makes it extra special. Keep on reading to learn how you can make the magic, too!
What You'll Need
Paper Mache Caroler Hats
Pink Paint + Paintbrush
Hot Glue Gun + Glue Sticks
White Ribbon
Heart Stickers + Wrapped Candies (Optional)
How To
Step 1) Paint your hat pink and allow it to dry completely.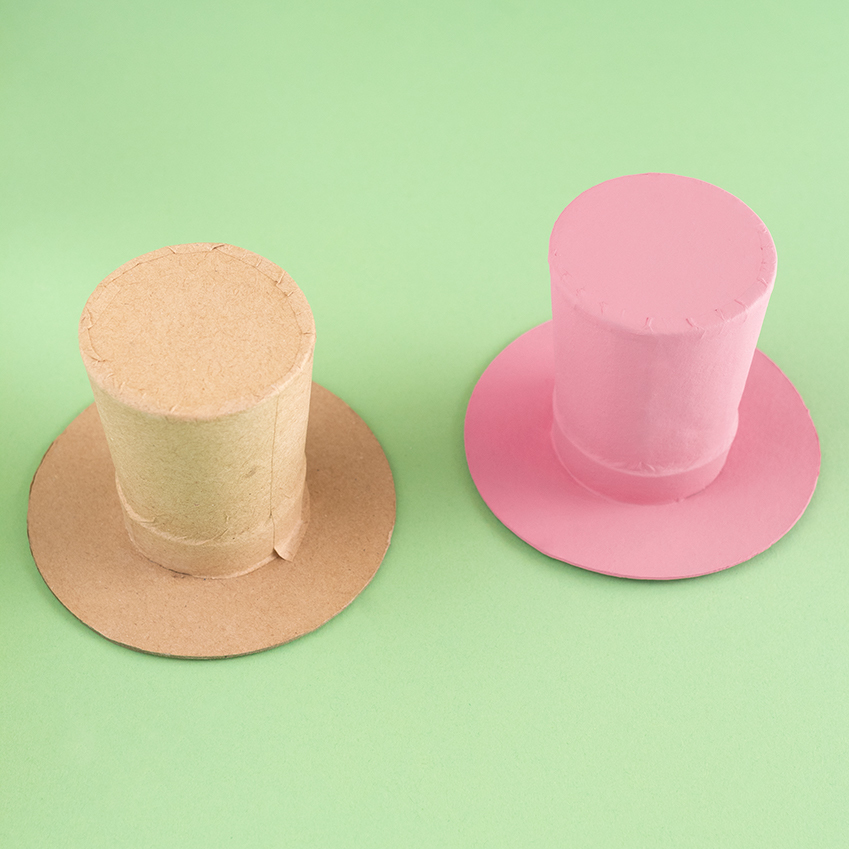 Step 2) Now create the two bunny ears. Fold your white and pink pipe cleaners so that they look like the image below and then glue the pink pipe cleaner inside of the white one.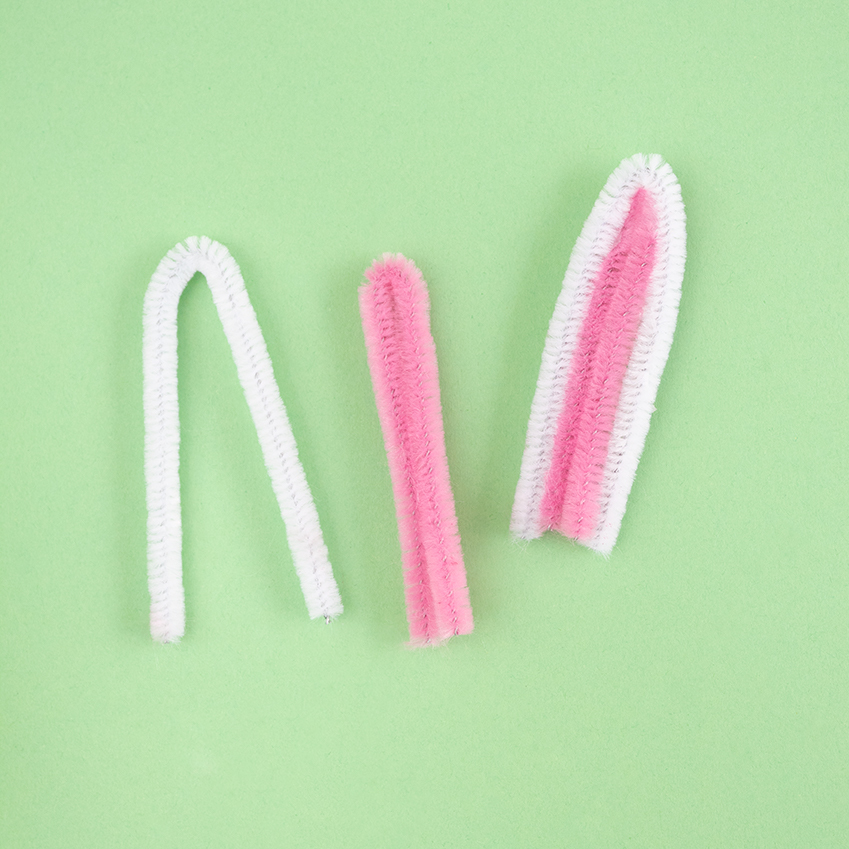 Step 3) Using your hot glue gun, glue your bunny ears inside of your hat.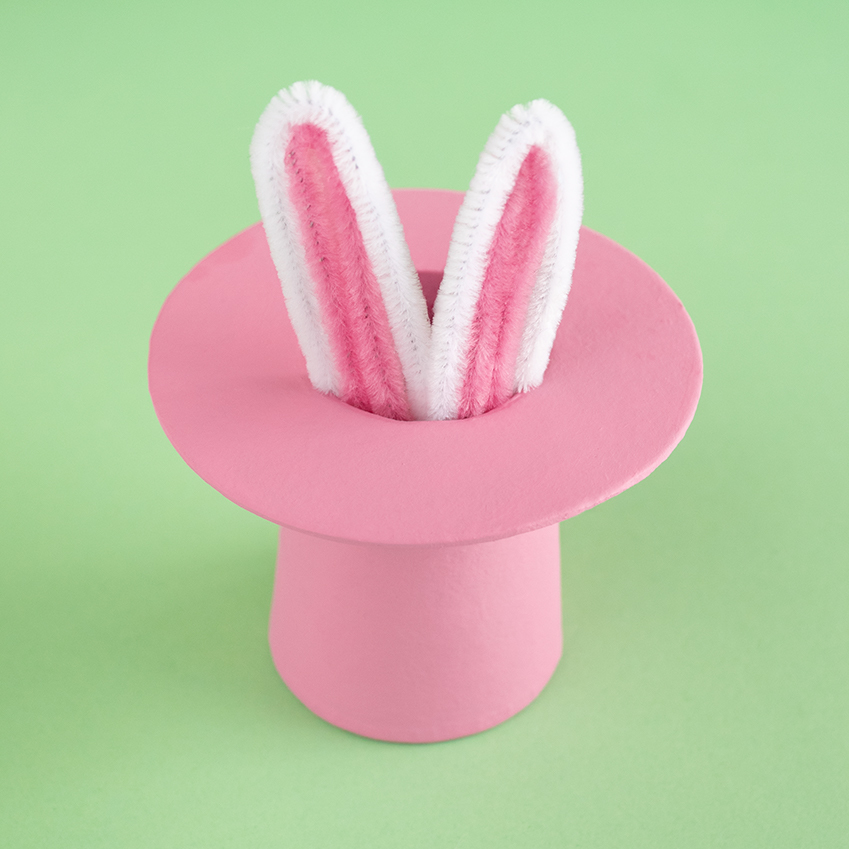 Add a ribbon trim, a few heart stickers as decorations, and fill your hat with some wrapped candies! You can also include a note that says "our love is like magic" for extra cuteness.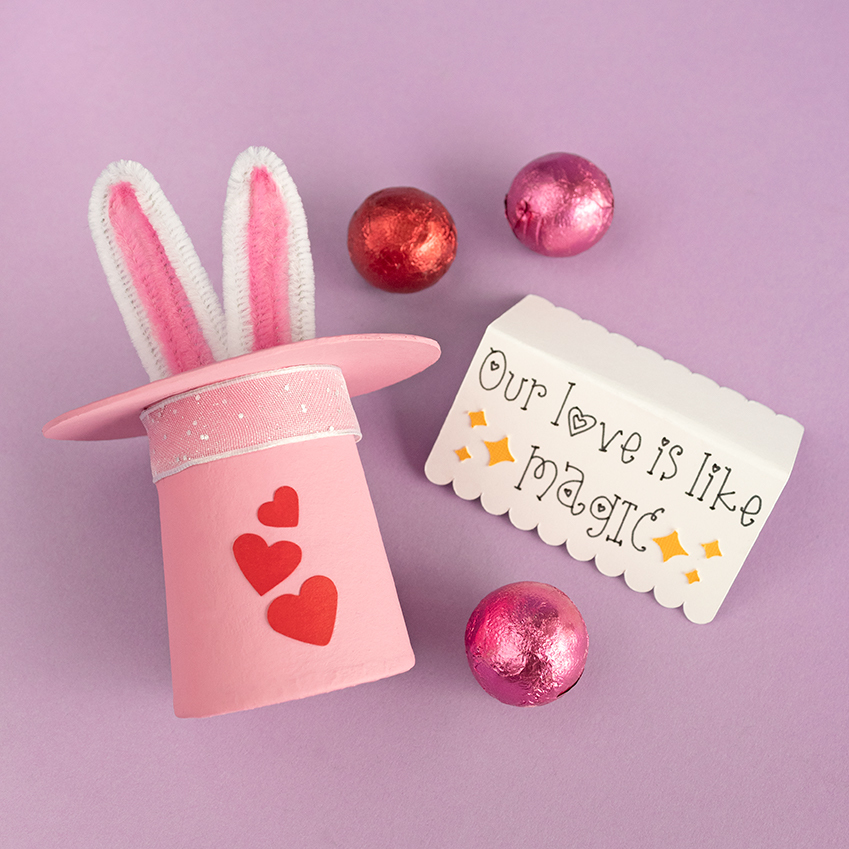 Happy Valentine's Day everyone!