DIY Rainbow Pillow
The following post is sponsored by ​RABOM. All opinions are my own.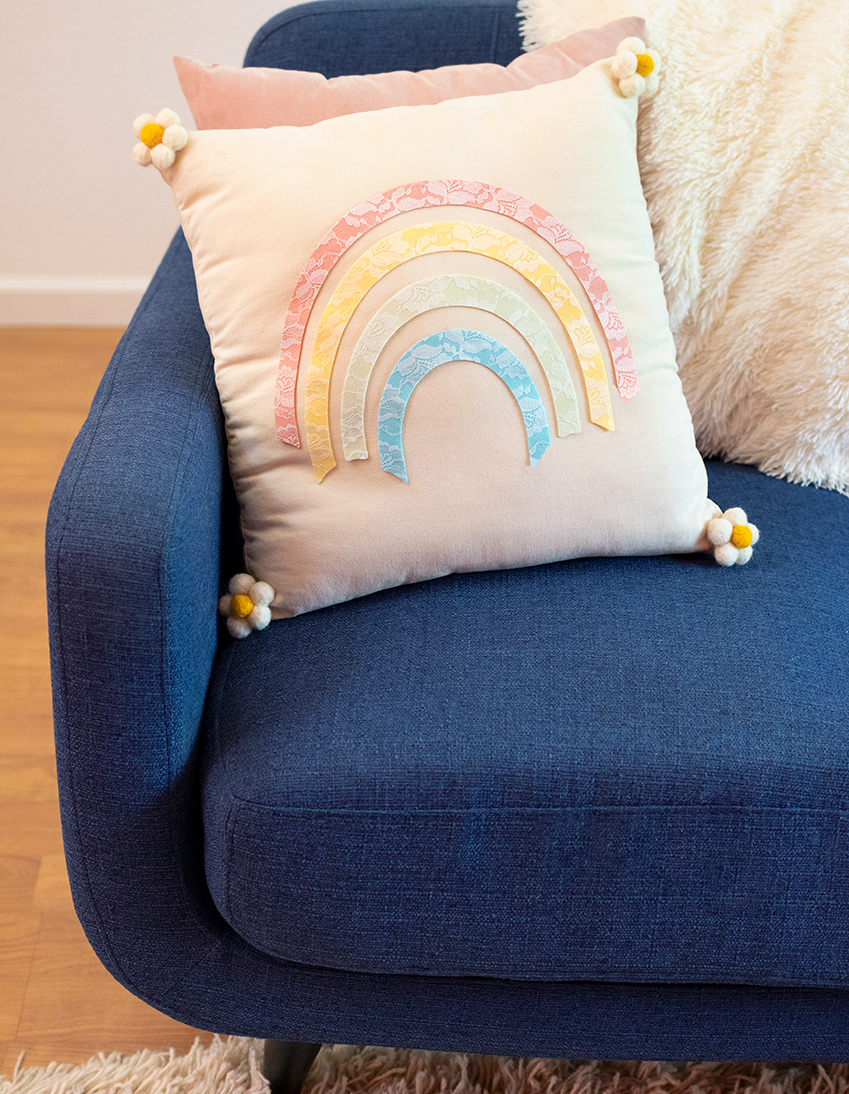 Summer is in full swing and today's DIY makes the perfect seasonal decor. This DIY Rainbow Pillow is a very simple craft and it's made with the most gorgeous lace felt colors that I got from RABOM. Seriously though, talking about it doesn't do it justice, so please just take a look at this closeup: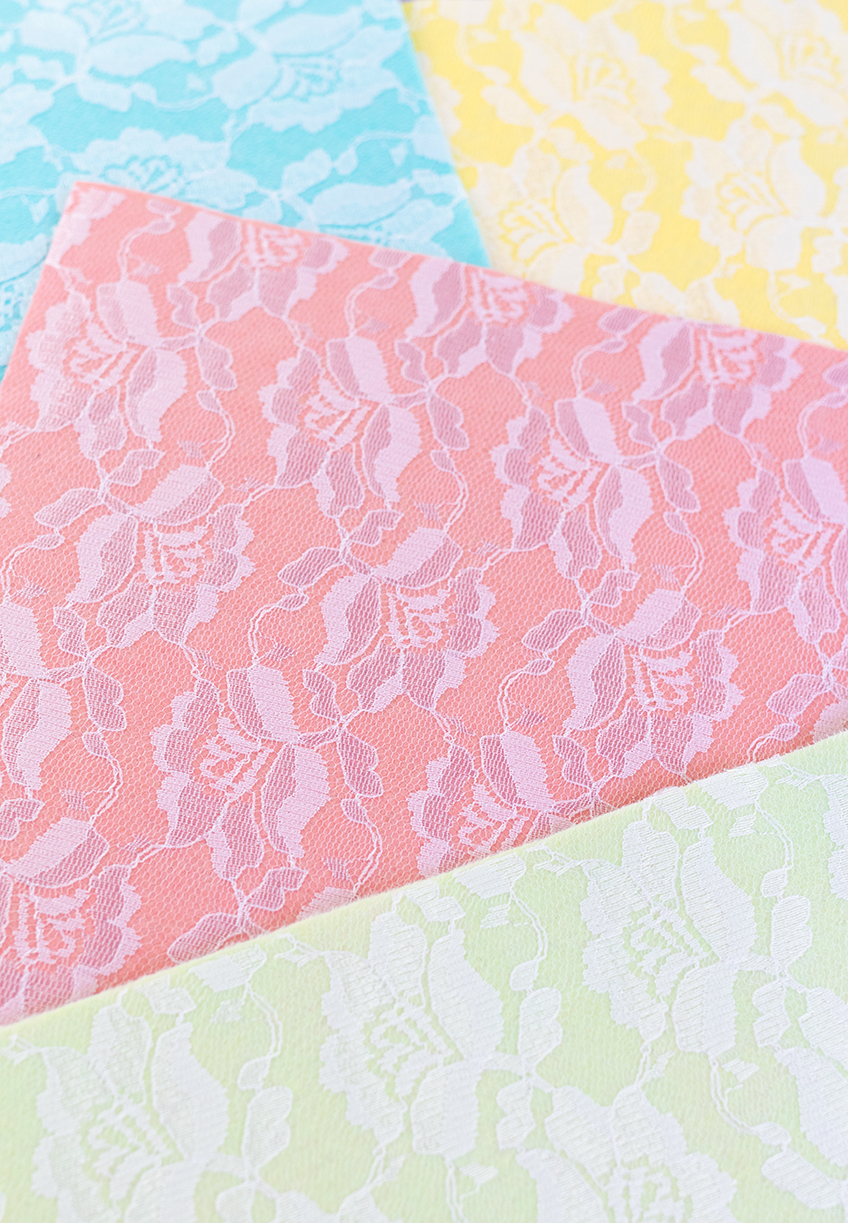 Gorgeous right?! And these are just a handful of colors they offer on their website. You might remember my DIY Mother's Day Prize Ribbon Gift Box where I first introduced their lace felt. Well, I loved it so much that I had to work with it again! Keep on reading to learn how you can make your own decorative rainbow pillow this summer, too.
What You'll Need
Lace Felt (Colors: Blushing Bride, Buttercup, Hint of Mint, and Aqua)
Blank Pillow
Felt Balls (4 yellow, 20 white)
Fabric Glue + Hot Glue Gun
Scissors or Cutting Machine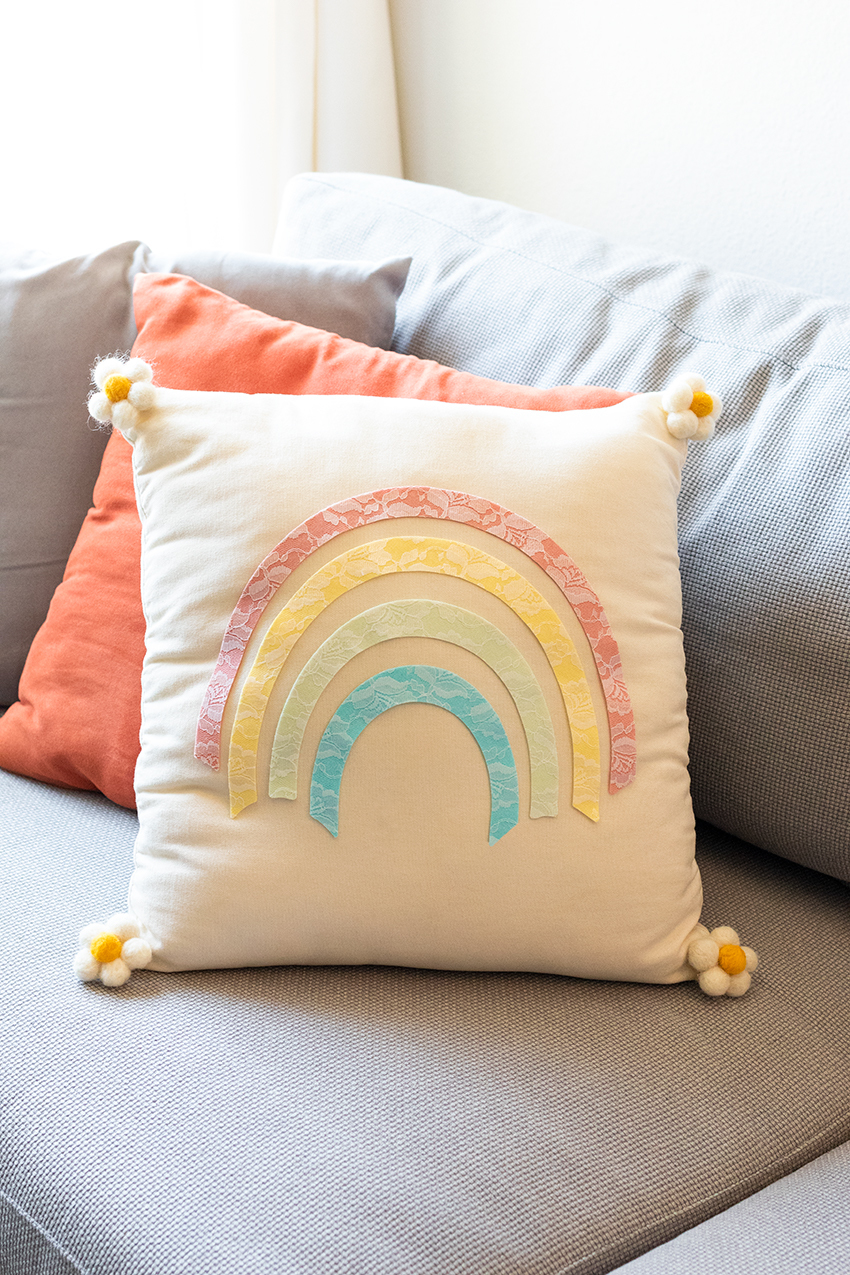 How To
Step 1) Using a hot glue gun, glue your felt balls together so that they resemble a flower (see image below). You should end up with four flowers.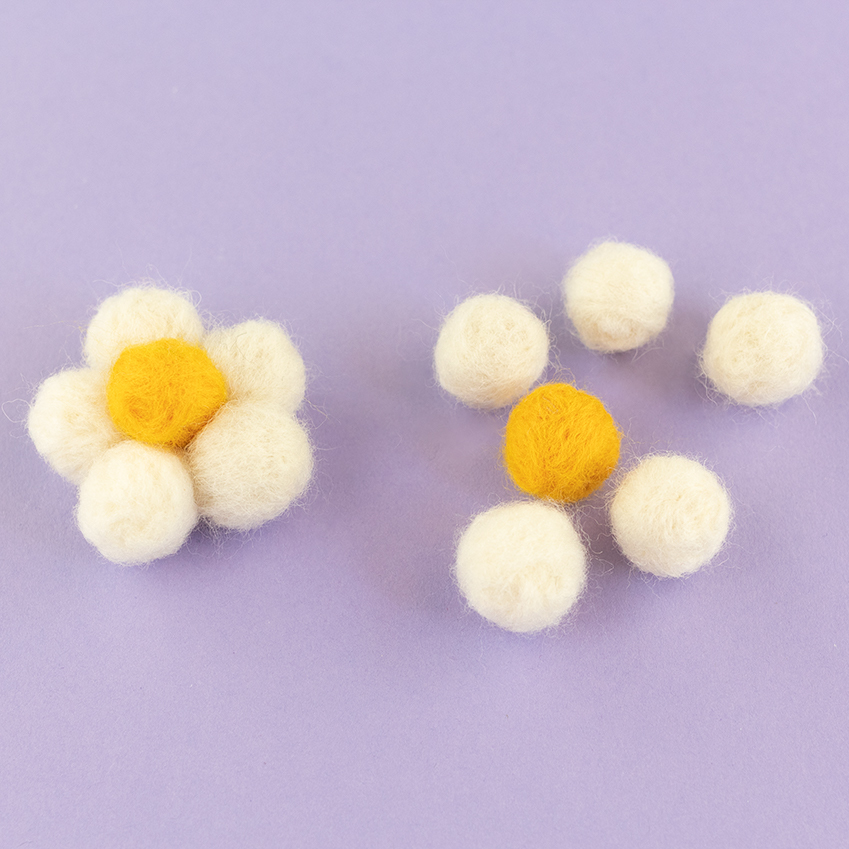 Step 2) Next, cut a rainbow out of your lace felt. I used a cutting machine for this but you can trace one and cut it free hand, too!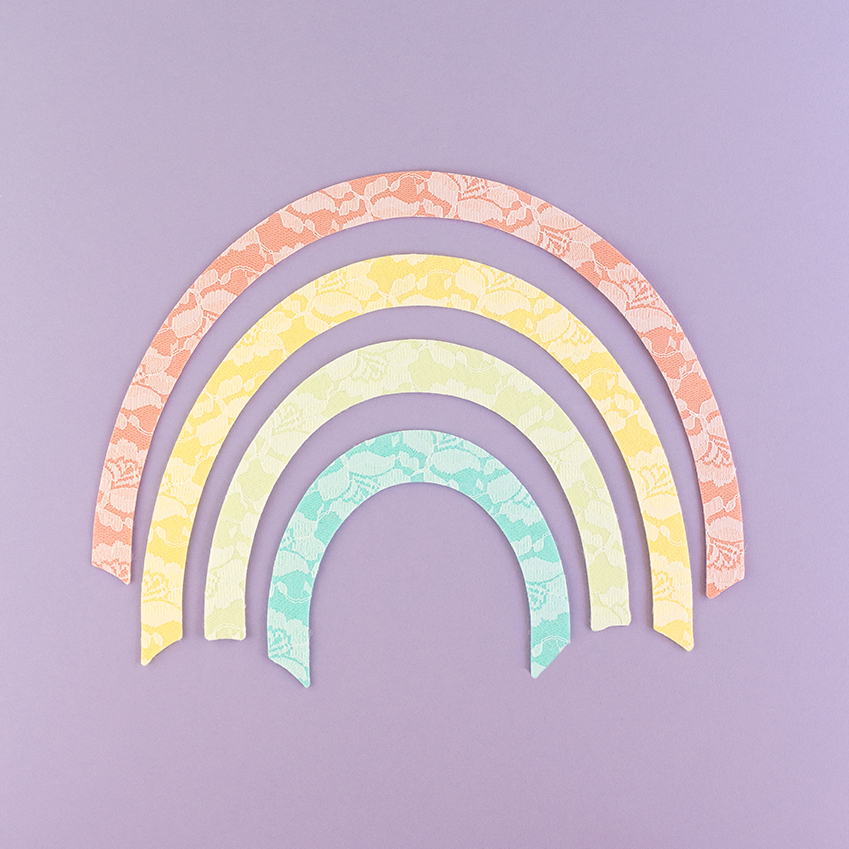 Step 3) Using a hot glue gun, glue a flower onto each end of your pillow. Then, center the rainbow pieces onto your pillow and glue each piece on using fabric glue. Allow to dry completely.
Step 4) Enjoy your brand new decorative pillow!