Chocolate "Peaces"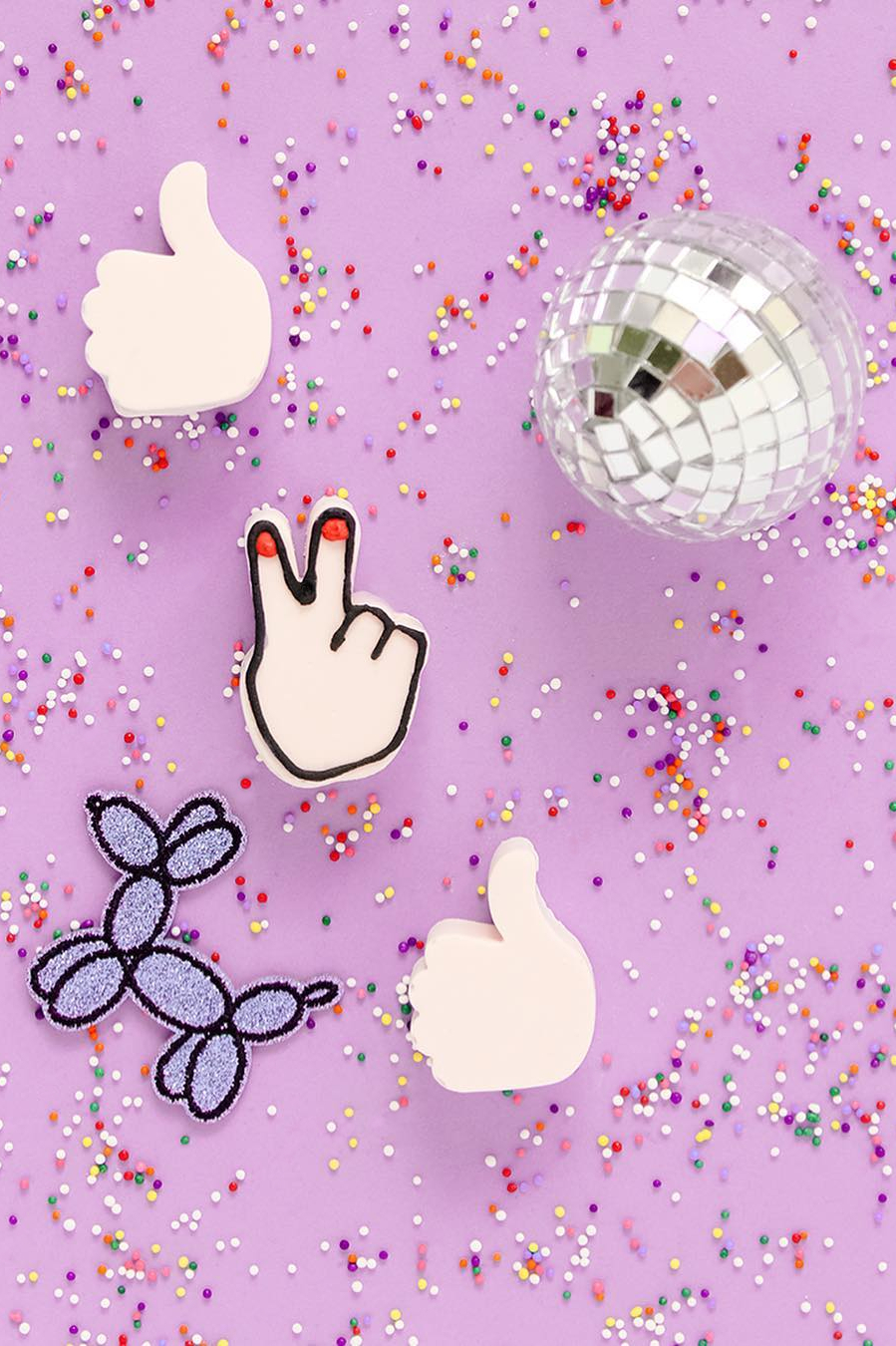 Hello everyone and welcome to Crafterward! I am so thrilled that you've somehow found your way to my crafty corner of the internet. This is my first official blog post and I am so excited to get things started on here! Also, I'm not at all surprised that my first post is all about chocolate. I mean, I took one look at an ice cube mold and thought - nah let's make this about chocolate instead. So right from the start, I'm giving you all a good sneak peek into my chocolate addiction...
To be honest, I don't think a day goes by where I don't have at least a small piece of chocolate. Dessert is always something I look forward to and I love seeing quirky and creative ways that it can be served. I thought that these peace chocolates were so cute and would make for a super sweet first post. I have to say my favorite part was the red nail polish I piped out with icing - such a fun finishing touch! If you decide to give these a try, be sure to tag me and use #crafterward on Instagram to share your creations with me! And thanks again for joining me on my brand new adventure, I hope you'll continue to follow along on my new crafting journey!
Ingredients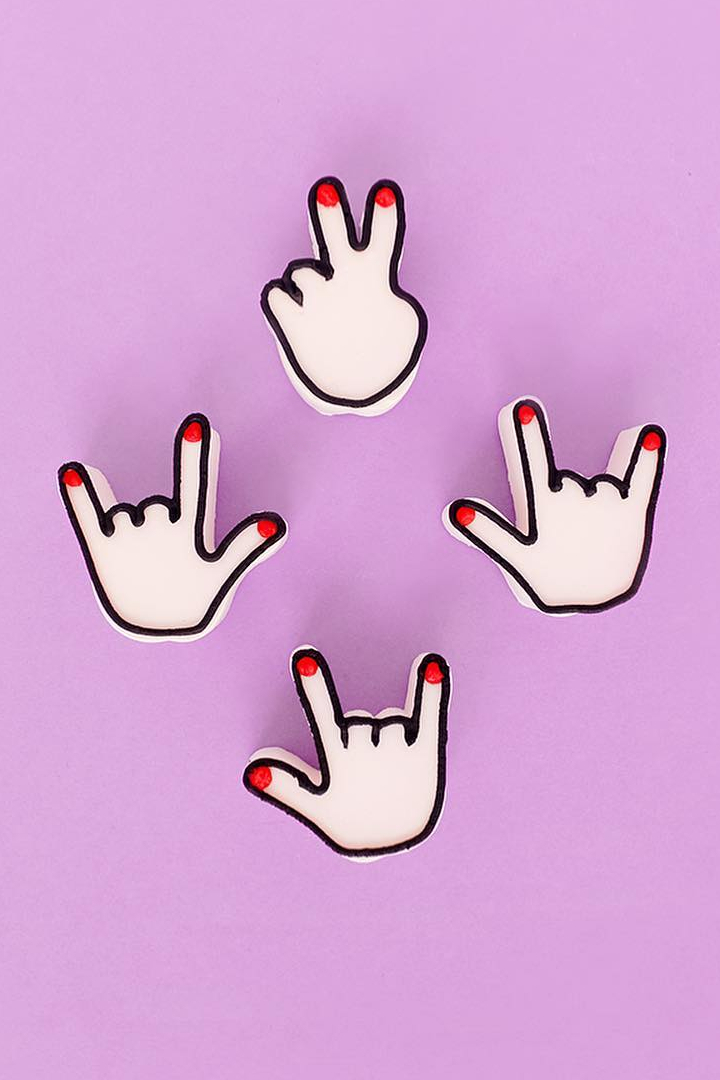 How To
1) Pour a mixture of bright white and pink candy melt discs in a bowl to create a soft peach color. (I referenced this chart to make the lightest color on the pink row but you can create any color you like.)
2) Melt the chocolates according to the directions on the bag and then remove from microwave and mix to achieve the desired color.
3) Pour the melted chocolate into the molds (I don't like to pour piping hot chocolate into molds so I let mine cool just a bit before doing so) then gently tap the mold on the table until all air pockets have been removed.
4) Place the mold in the refrigerator until the chocolates have set. Then remove the chocolates from the mold.
5) Using a Wilton #2 tip attachment, pipe the outline in black icing and the nail polish in red icing. Let it dry and you're all set to enjoy a real sweet peace of chocolate ;)