Strawbeary Kiss Pink Drink
This is a sponsored post written by me on behalf of Torani. All opinions are 100% my own.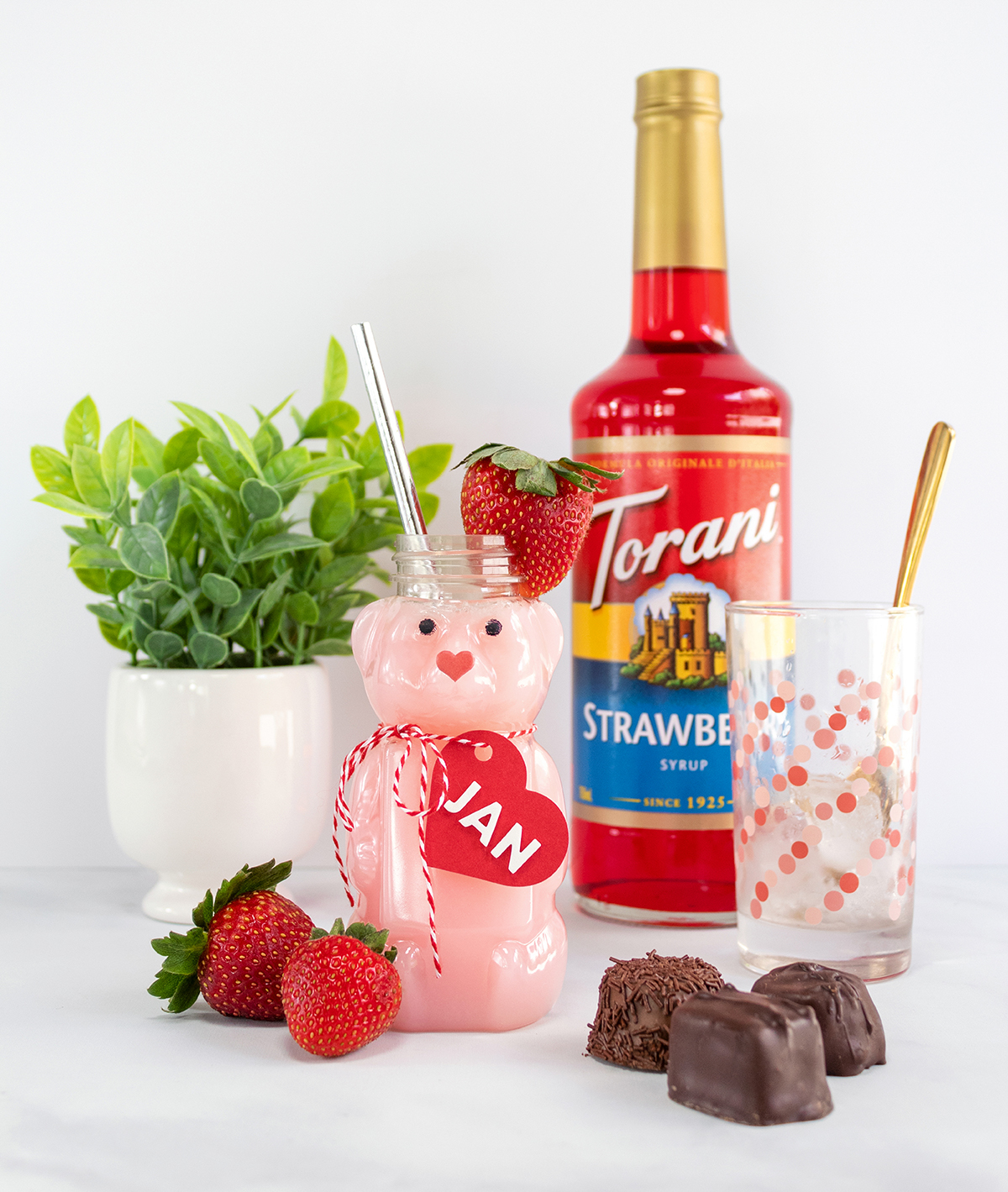 Is there such a thing as too much pink? I think not!
Galentine's Day is right around the corner, and this year I'm treating my favorite gals to some delicious pink drinks with a little help from my friends at Torani. This recipe adds a fruity twist to cream soda with a few splashes of half and half and Torani Strawberry Syrup to give it a smooth, sweet flavor.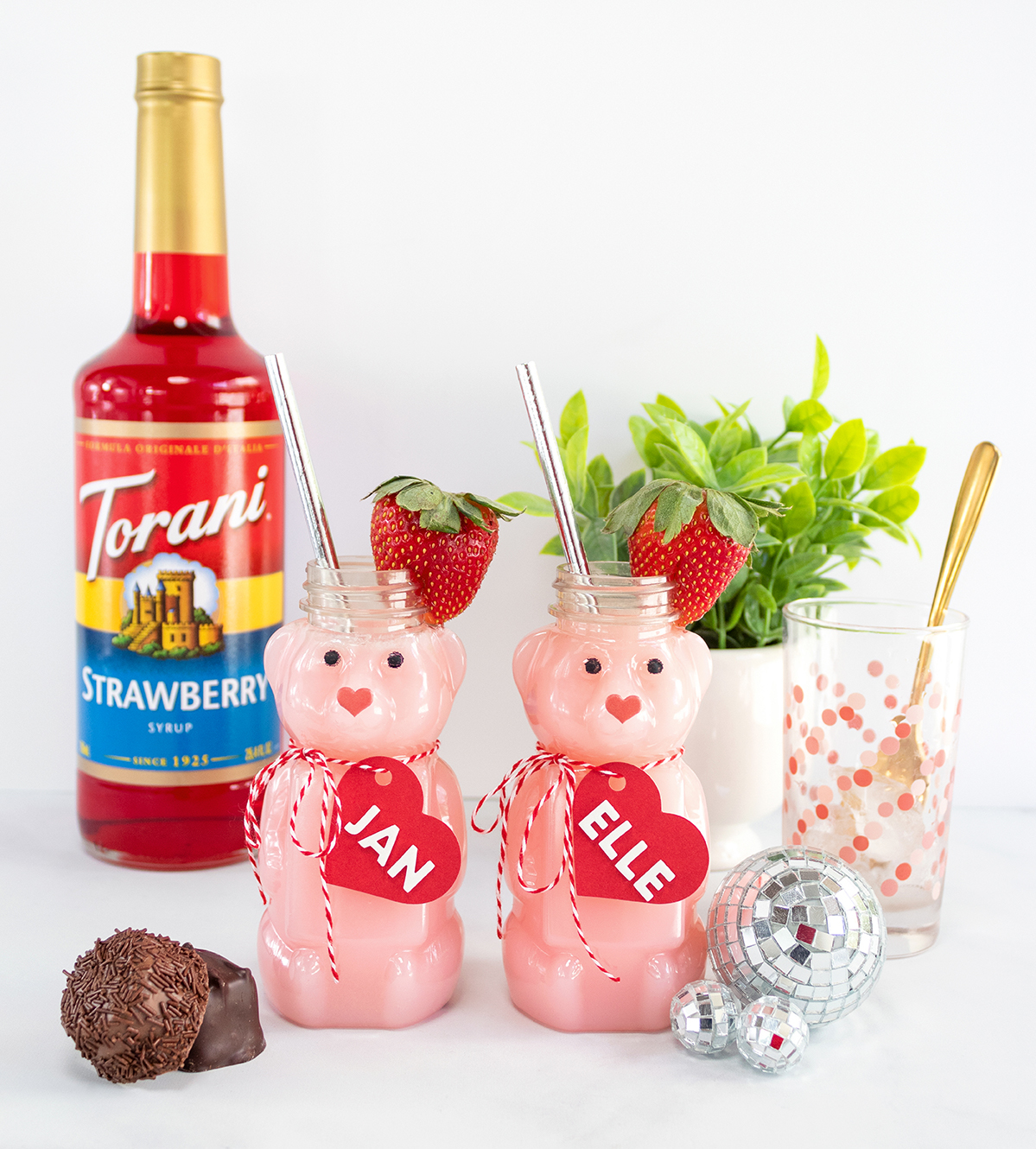 Torani syrups have been a pantry essential for me for as long as I can remember. A spoonful can jazz up just about any drink and one flavor can be used in so many different recipes. As a color enthusiast, I also love the vibrant colors they offer - I mean look at that strawberry syrup! 
While these pink drinks perfectly match the February aesthetic on their own, I wanted to add a fun extra touch to the presentation by serving them in adorable, little bear jars. (The strawbeary pun in the title probably makes a little more sense now....) I know my girlfriends are going to love these, but feel free to serve them as Valentine's Day treats for you and your significant other if you prefer that, instead.
No matter who you're celebrating with this month, here's a toast to LOVE and the many ways we can share it!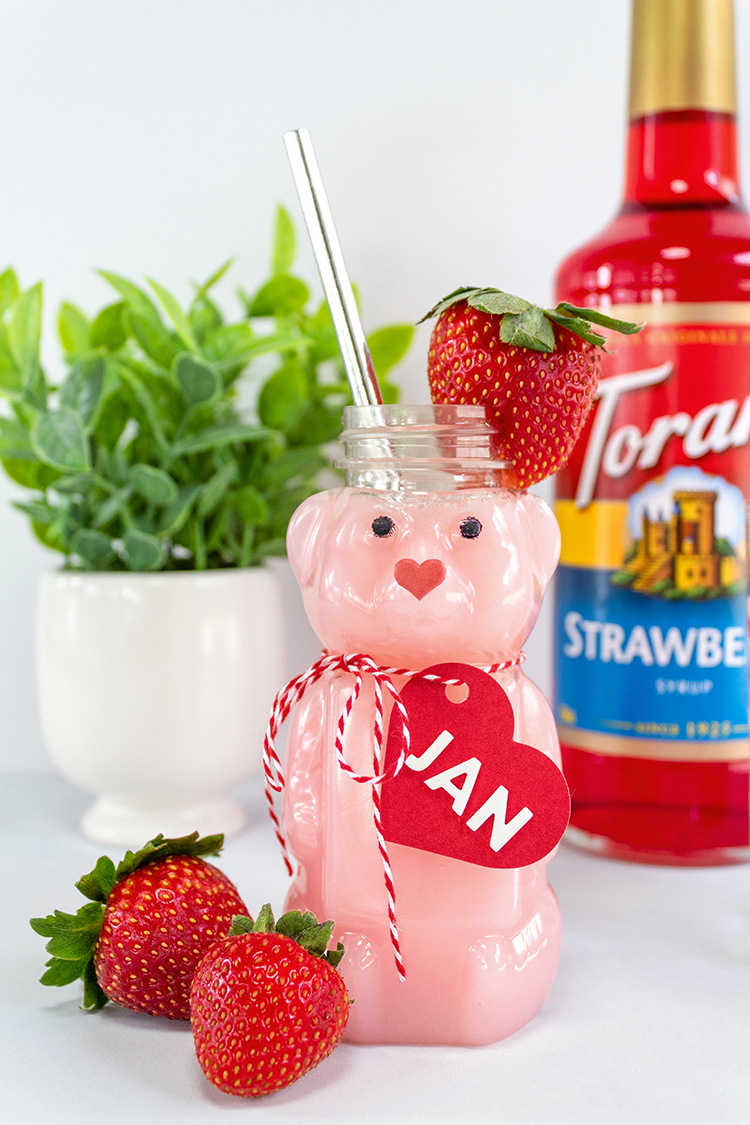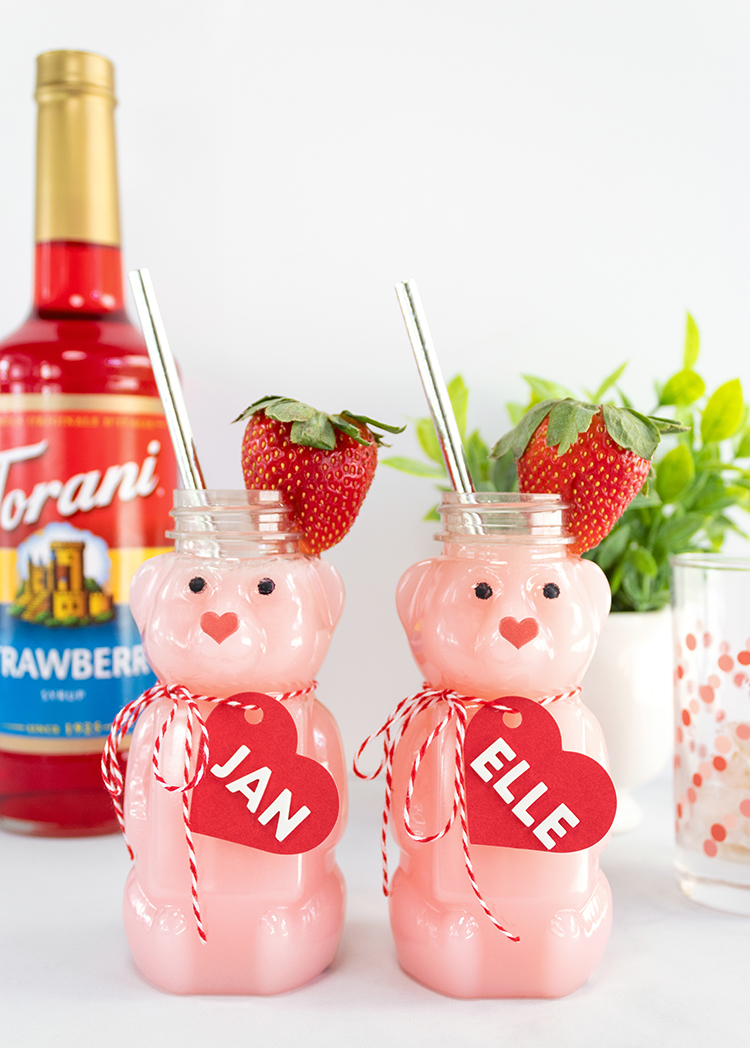 Ingredients
Makes 2 Servings
4 Tbsp Torani Strawberry Syrup  
2 Cups Cream Soda (colorless works best)
2-3 Tbsp Half And Half
Crushed Ice
Strawberries For Garnish (Optional)
*For extra fun, serve in a (food safe) bear shaped jar!
How To
If serving in a bear jar, add small embellishments like a ribbon, heart nose, and tag to your jar.
Next, add your desired amount of crushed ice.
Pour 1 cup of cream soda, leaving some room at the top.
Mix in 2 tablespoons of Torani Strawberry Syrup.
Pour a tablespoon or so of half and half into your drink and stir until it's pink! Garnish with strawberries and repeat for your valentine or galentines! 

For even more delicious Torani Syrup flavors, be sure to visit

Torani.com

!