DIY Valentine's Day Wine Charm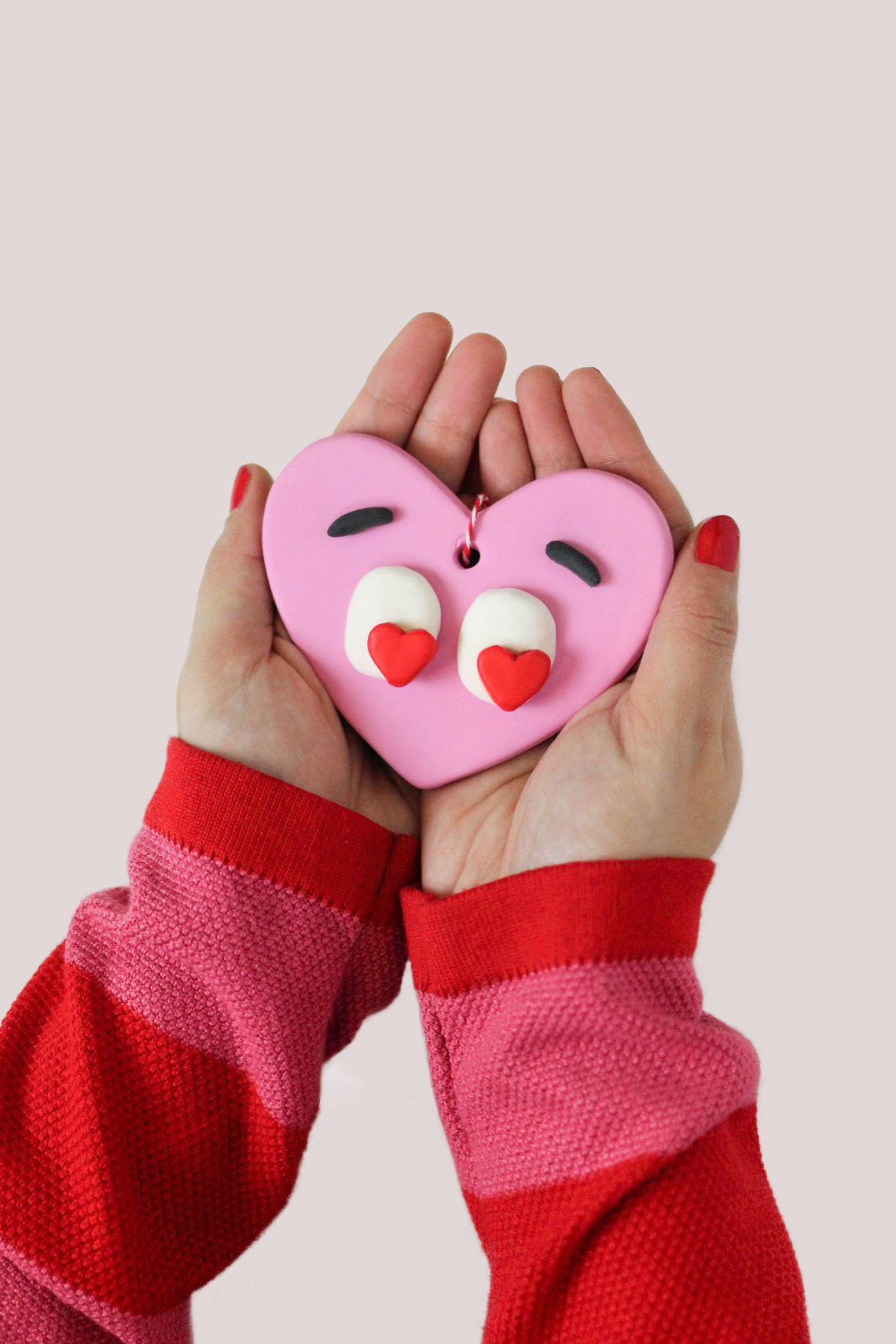 Valentine's Day is my favorite holiday. All of the warm pinks and reds make February feel a whole lot cozier if you ask me. Plus, the day after is my birthday which is when I LOVE to shop for all of the yummy, discounted Valentine's Day sweets! 😉 You all should know about my sweet tooth by now…
With a few holiday posts in the works (this is Crafterward's first Valentine's Day), I thought it would be fun to start off with this super cute and easy DIY wine charm! I mean, how could you not have heart eyes for those heart eyes?! This little heart buddy really makes for a charming accessory if you're in charge of providing the wine this Valentine's Day. Plus, I think a little something handmade is always a sweet treat.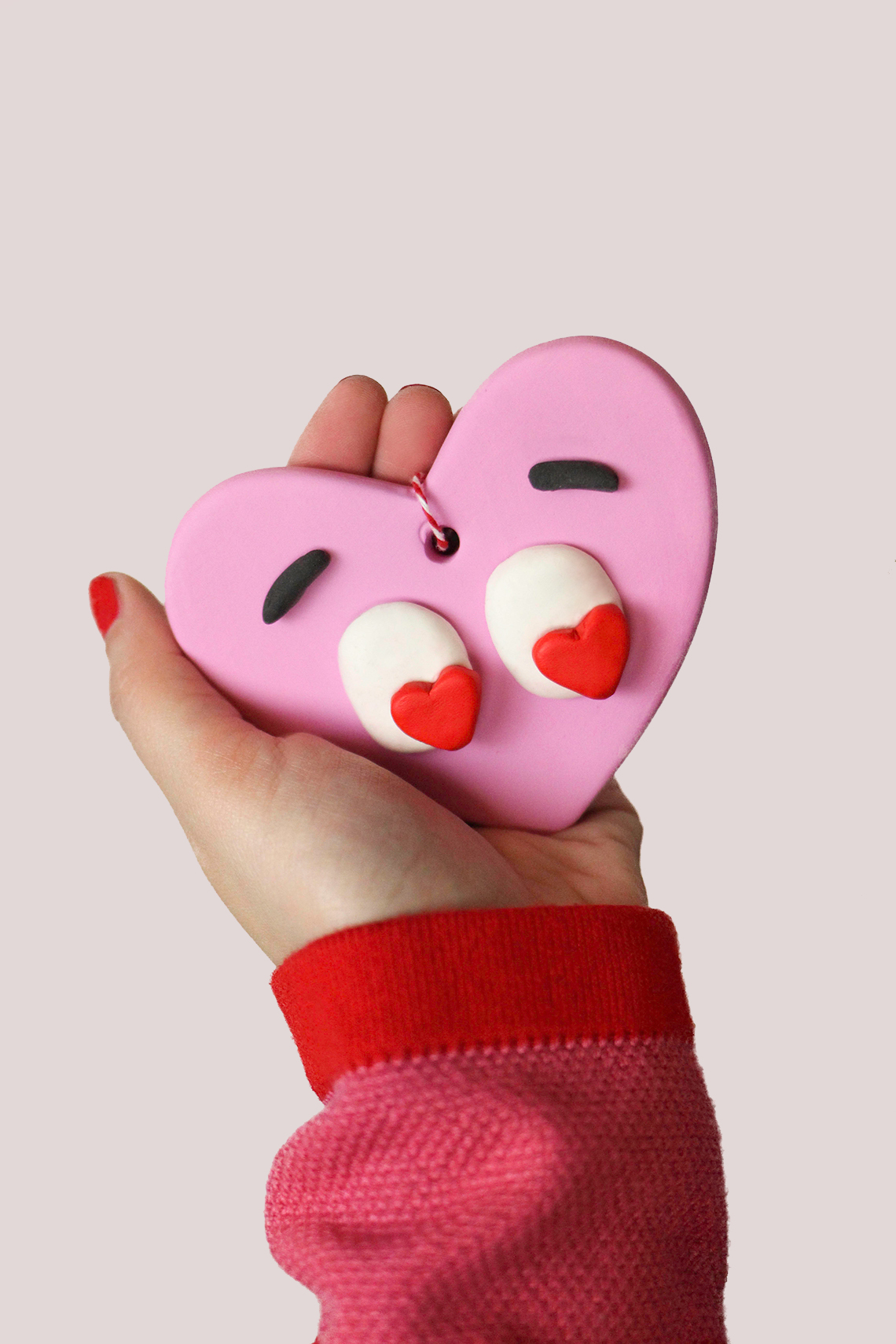 And if you don't drink wine and still want to make this craft, you can display this charm on a doorknob, add it to a gift as an embellishment, or even hang it on a tree as decoration! It's really up to you!
What You'll Need
White Ceramic Heart Ornament
Pink Paint
Clay (white, red, and black)
Glue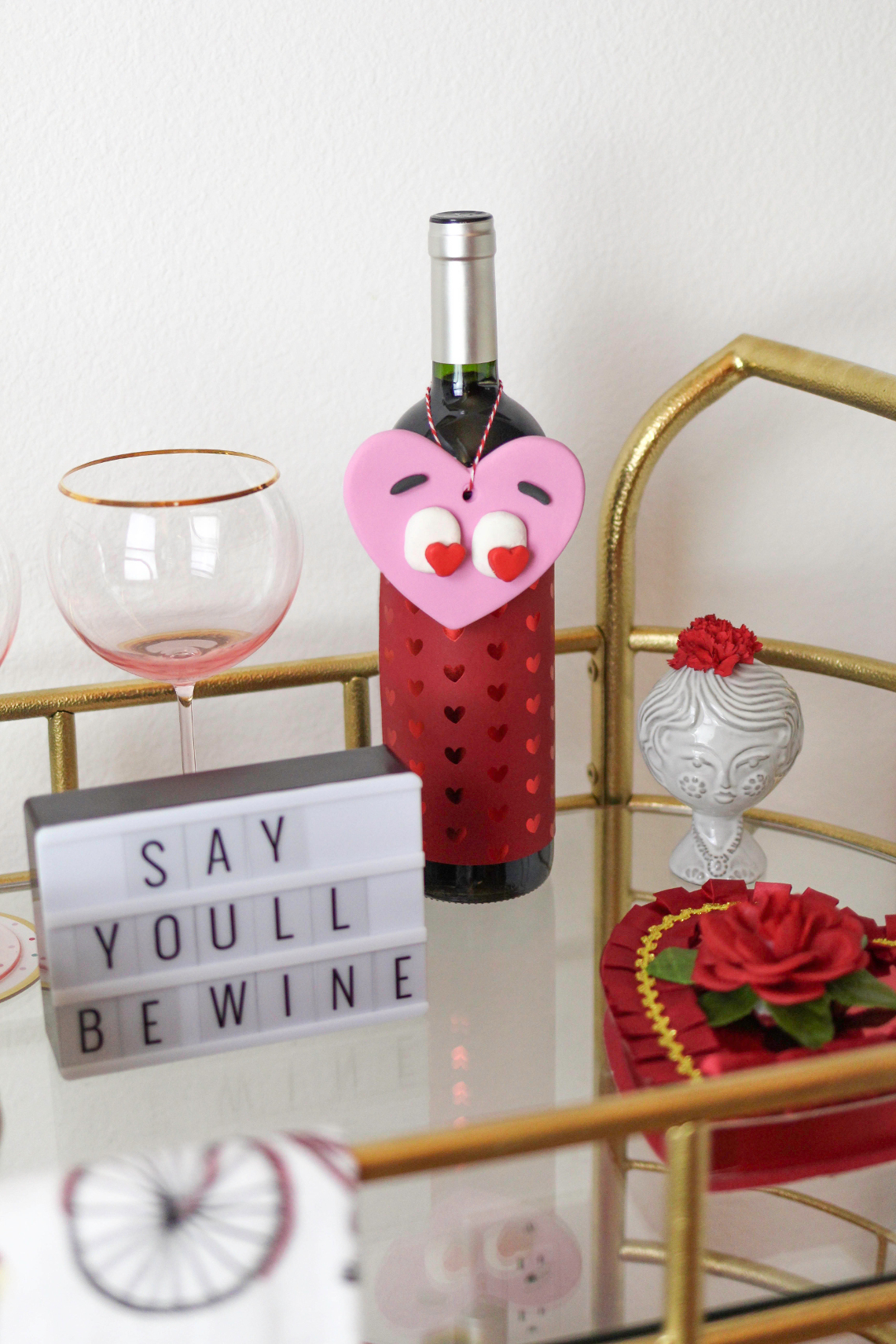 How To
Step 1) Paint your ornament pink and let it dry.
Step 2) Using your clay, create two white oval shapes for the eyes, two red hearts for the inside of the eyes, and two small black eyebrows. Follow the baking instructions on the back of your clay package and bake as needed.
Step 3) Glue the eyes and eyebrows onto the heart and display your finished charm wherever you please!
Happy Valentine's Day!