Fun Things To Do In Oregon – A Travel Guide
This year I've got a few trips planned and I am so excited about them because that means I get to create more fun travel guides for all of you! First up for 2019 is this fun guide highlighting some of my favorite spots to check out in Oregon.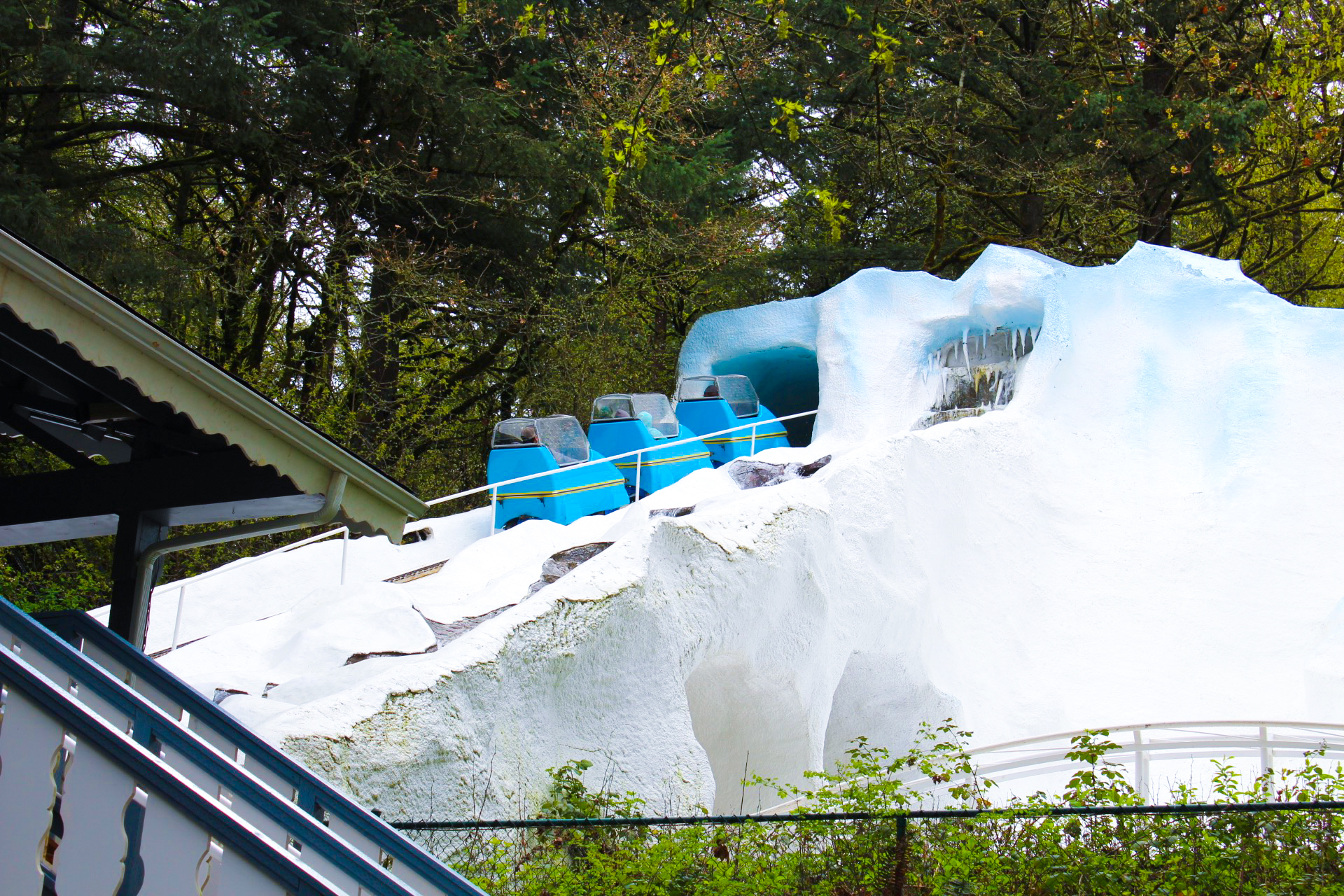 When I travel, I always look for things to do that are colorful, quirky, and just plain fun. Wherever I'm visiting, there are 2 things that I am on the lookout for no matter what: theme parks and dessert stops. In Oregon, let's just say I was definitely able to satisfy my hankering for both.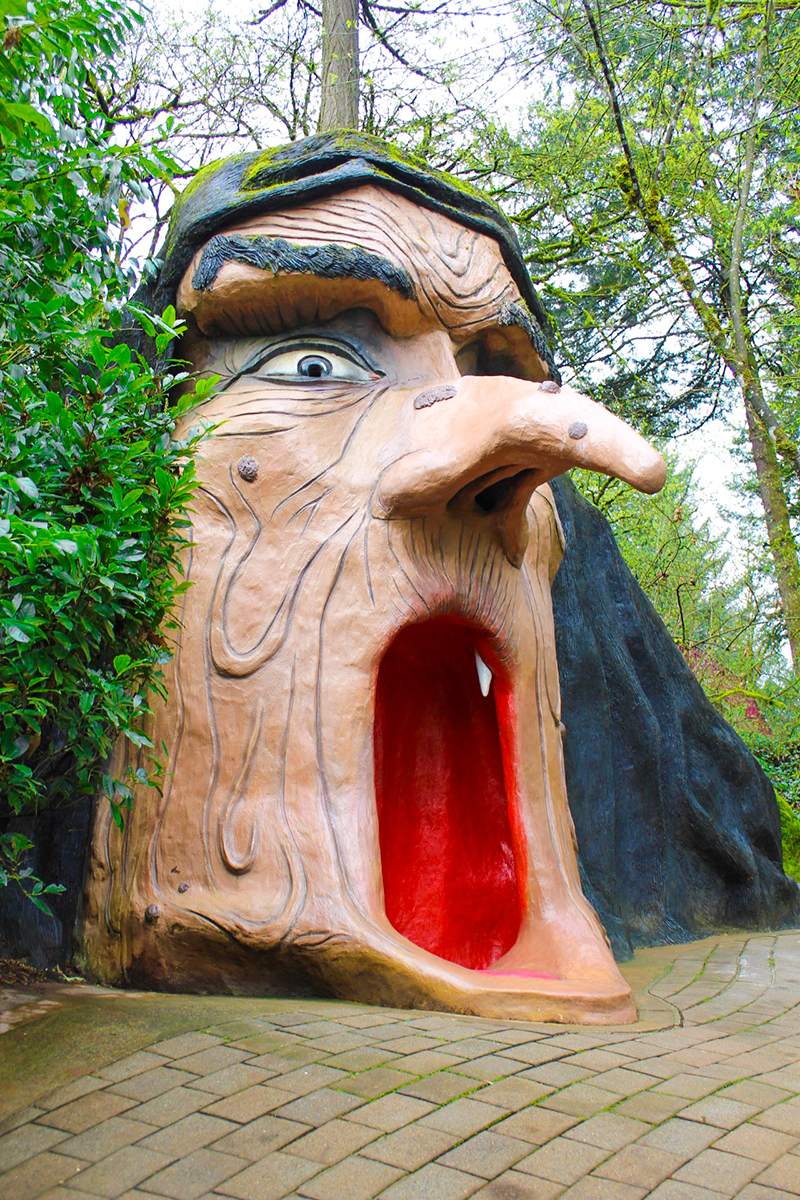 One important thing that I would like to note is that this Oregon travel guide is composed of things I did in the duration of two trips – each trip taken in a different season (Fall and Spring). This is relevant because there are seasonal things you can do in Oregon that you can't necessarily do throughout the year (for example, Enchanted Forest is a theme park that is seasonal and open only during certain times in the year). I have marked the seasonal things in my list below so make sure you're visiting at the right time if one of those things looks like something you'd really like to do!
The last thing I'd like to mention before we get started is that this guide is not based on the entire state of Oregon. At most, I'd say I traveled 1 to 2 hours away from Portland so this list highlights some of my favorite finds within that specific area. I also want to recommend checking the weather before your trip as both times I went it was pretty cold (at least from a SoCal girl's point of view). Luckily, I was prepared for it and dressed accordingly. 
Alright now let's get to it! Without further delay, here are some of my favorite things to do and see in Oregon (in no particular order).
1) Multnomah Falls – Waterfall (Mt. Hood/Columbia Gorge Region)
Multnomah Falls is a great pit stop to make for those who are super into nature and even those who are not. It's a simple hike to get up close to a waterfall but you can also skip the hike and take pictures with it from below, too. It's definitely a tourist spot but a great place for a family photo and a little dip into nature.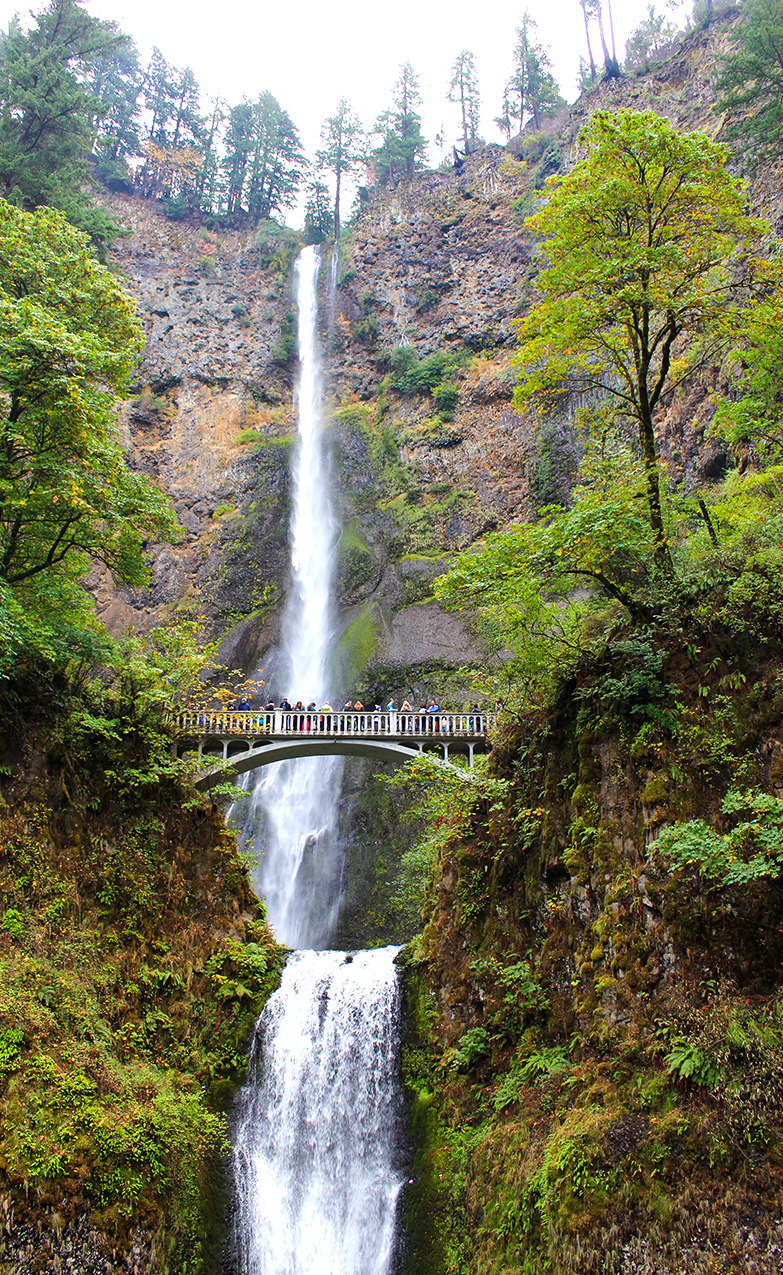 2) Tillamook Creamery (Tillamook, Oregon)
If you enjoy factory tours, this one is totally free and comes with some tasty samples of cheese, too! It was my first time trying cheese curds and I've got to say they were pretty tasty! When you enter the creamery, you can walk through their self-guided tour and even stop at their food court where you can buy food and sweets made with (of course) Tillamook cream. I HIGHLY recommend buying a scoop of ice cream if you find yourself here.
3) Powell's City of Books – The World's Largest Independent Bookstore (Portland, Oregon)
Honestly, this is the most amazing bookstore I have ever been to. It is so big, YOU WILL GET LOST IN IT. Powell's is filled with new and used books and there are genre specific rooms throughout the store to help you find what you are looking for. It's seriously like a maze in here – but a beautiful maze. I went to Powell's a couple of times during my trips - once right when it opened (there was barely anyone there) and once in the afternoon (and it was packed). I'd say it's definitely a must-see if you're visiting Portland.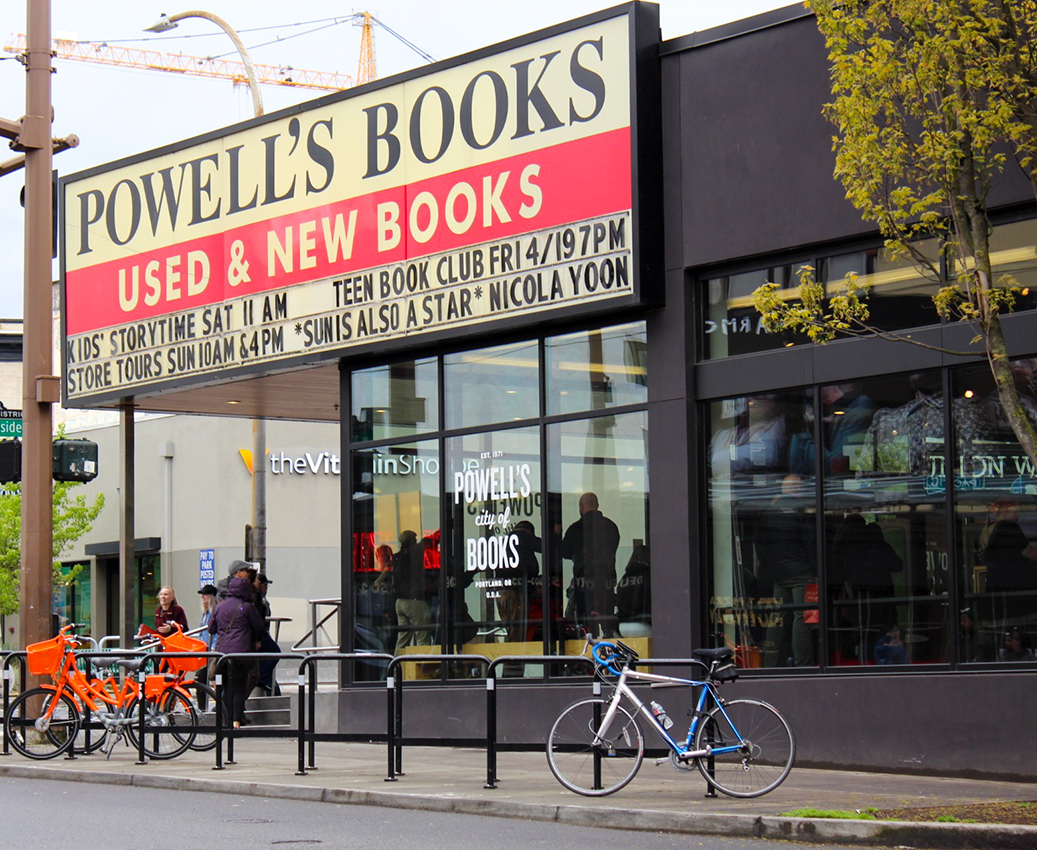 4) Mill Ends Park - The World's Smallest Park (Portland, Oregon)
If you're thinking you might want to take a stroll through this park – think again. This park is so small that you can't even walk through it but you definitely CAN walk around it. Located in the middle of a crosswalk at an intersection, it's the most adorable park you'll ever see. Be sure to grab a quick pic as you walk across the street!
5) Sweet Stops in the City – Desserts (Portland, Oregon)
Though I didn't get to try all of the sweets the city has to offer (hah I wish) I did get a taste of some absolutely delectable ones. Below are a few dessert spots that I tried, loved, and definitely recommend in Portland (in no particular order):
Saint Cupcake 
The Cookie Dough Café 
Petunia's Pies and Pastries (probably my favorite)
Blue Star Donuts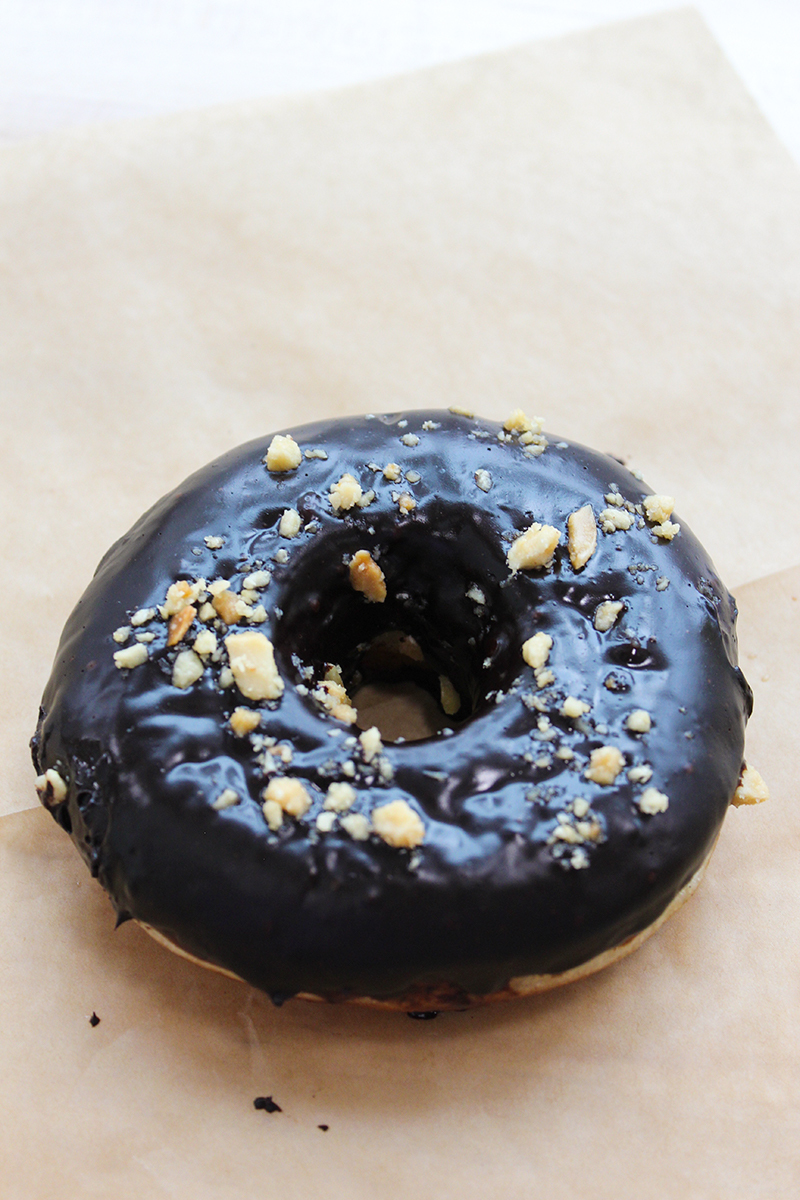 6) Glowing Greens – Glow In The Dark Miniature Golf (Portland, Oregon)
I'm pretty sure this falls in the quirky category of things to do in Portland. This miniature golf course looks like an average building from the street view, but when you enter, it's a pirate/under the sea themed glow in the dark mini golf adventure. It's pretty funny and we enjoyed ourselves, but I would say it's definitely a good option if you're looking for something fun to do with your kids.
These Last 5 Are Seasonal Things You Can Do In Oregon:
7) Wooden Shoe Tulip Farm – Flower Fields (Woodburn, Oregon) – SEASONAL
FLOWERS FOR DAYS. This tulip farm is a gorgeous sight straight out of a dream. I visited the farm in April during Tulip Fest and while it was absolutely beautiful, it was also VERY COLD. If you're looking to take cute pictures here, dress prepared for what the weather will be. Also, be sure to check online to make sure you visit when the tulips are in season!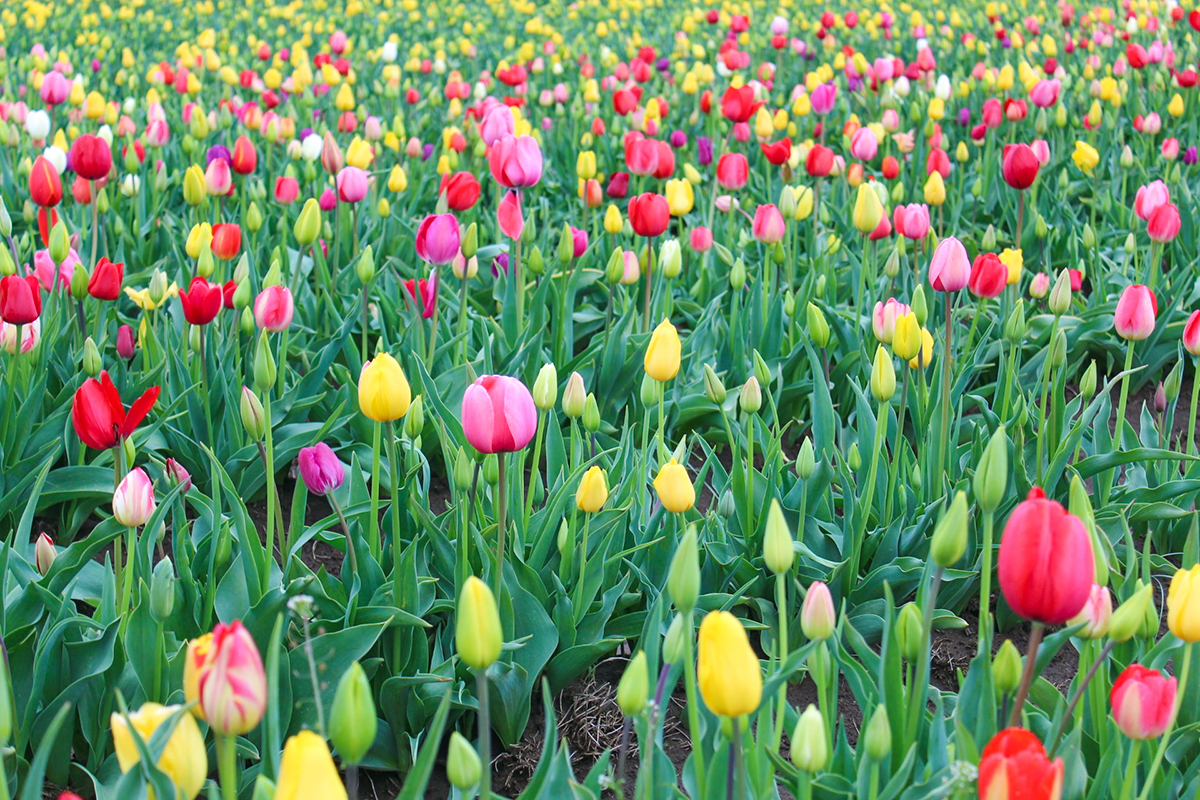 8) Kiyokawa Family Orchards - Apple Picking (Parkdale, Oregon) - SEASONAL
You guys, I have seriously never seen so many apples in my life. The apples here look like they do in cartoons, you know, with that one leaf peeking out from the stem. Apple picking is such a delight here and the apples are without a doubt the most delicious that I have ever had. If you choose to visit, check when the fruit will be in season/when they will be open. The entire orchard is scenic and gorgeous and a tasty little stop that will totally make your day.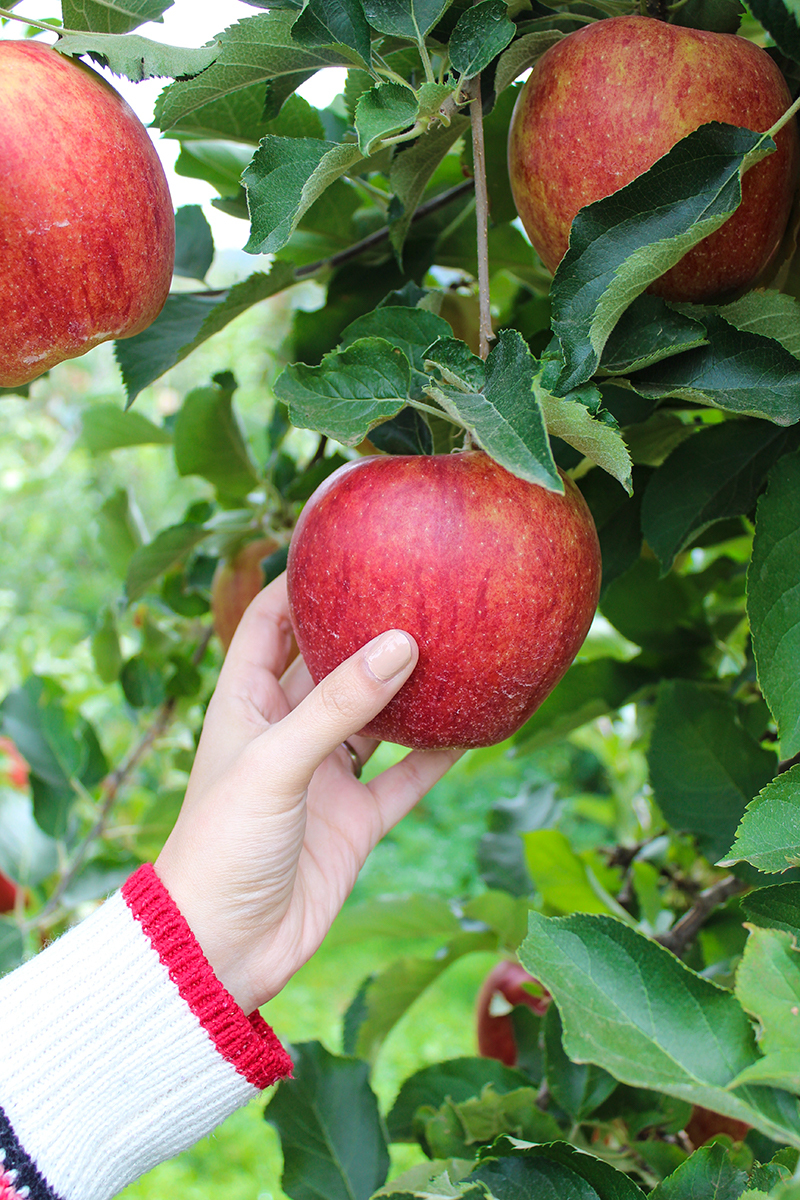 9) Lincoln City Kite Festival – (Lincoln City, Oregon) – SEASONAL
I believe the Lincoln City Kite Festival only happens two weekends per year so I recommend looking up the exact dates if you're interested in attending. I had never been to a kite festival before this and it was such a charming experience. There are so many different shapes and colors of kites and it's such a cool sight to see them dance across the sky. A memorable experience, for sure. We drove a ways from Portland to attend this festival but it was definitely worth the trip to me.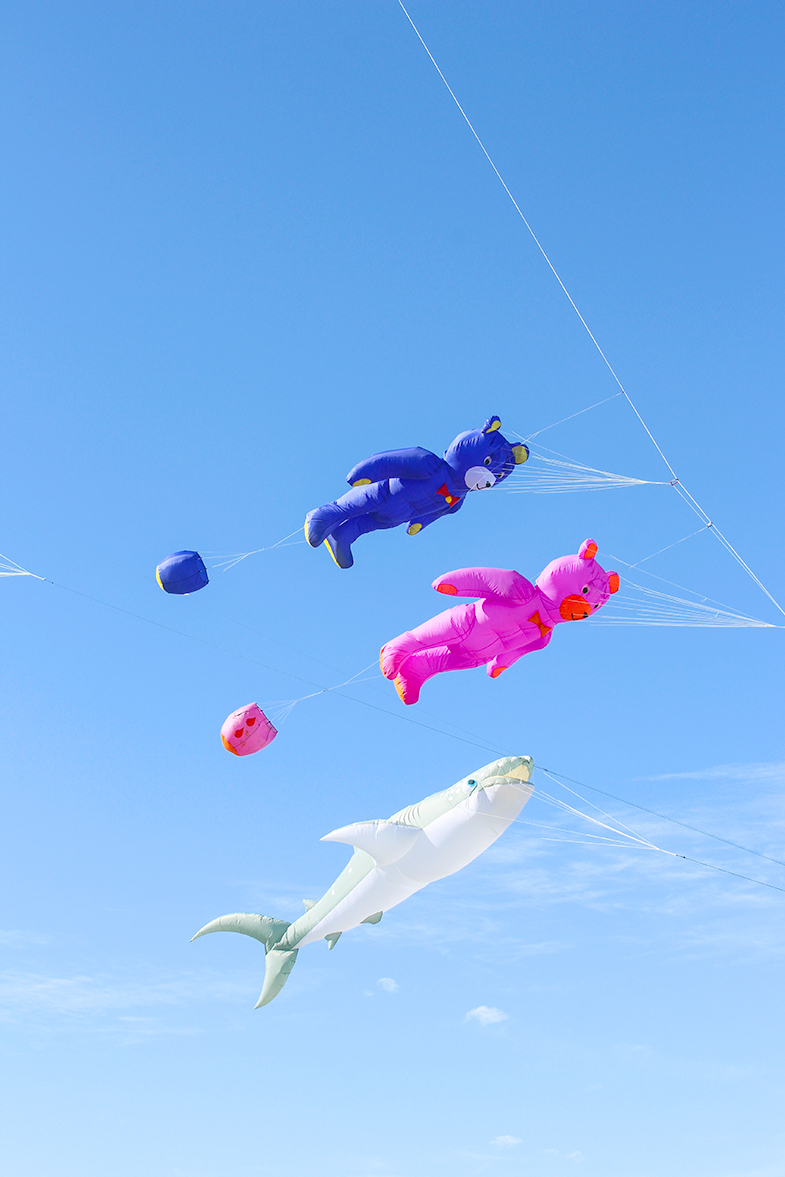 10) International Rose Test Garden (Portland, Oregon) –SEASONAL 
The International Rose Test Garden is the perfect place to stop and smell the roses. 😉 Plus, it's free! This garden is technically seasonal as the best times to view the roses are said to be from April to October but it is open year round if you're interested in checking out the beautiful views it has to offer, too! I visited the garden in October and the roses still looked dreamy to me. 
11) Enchanted Forest – Theme Park (Turner, Oregon) - SEASONAL
The Enchanted Forest is such a unique theme park experience and I'd probably even go as far as to say this is my favorite place in Oregon. Of course, I might be a little bias because of my immense love for theme parks but it really is a wholesome, fun time. I love how they utilize the forestry around the park to make you feel like you are actually walking through an enchanted forest. It's literally a magical fairytale land smack dab in the middle of the woods. It's fun and interactive for both adults and kids and just an all-around great place to explore! Highly recommend this one if you find yourself in that area!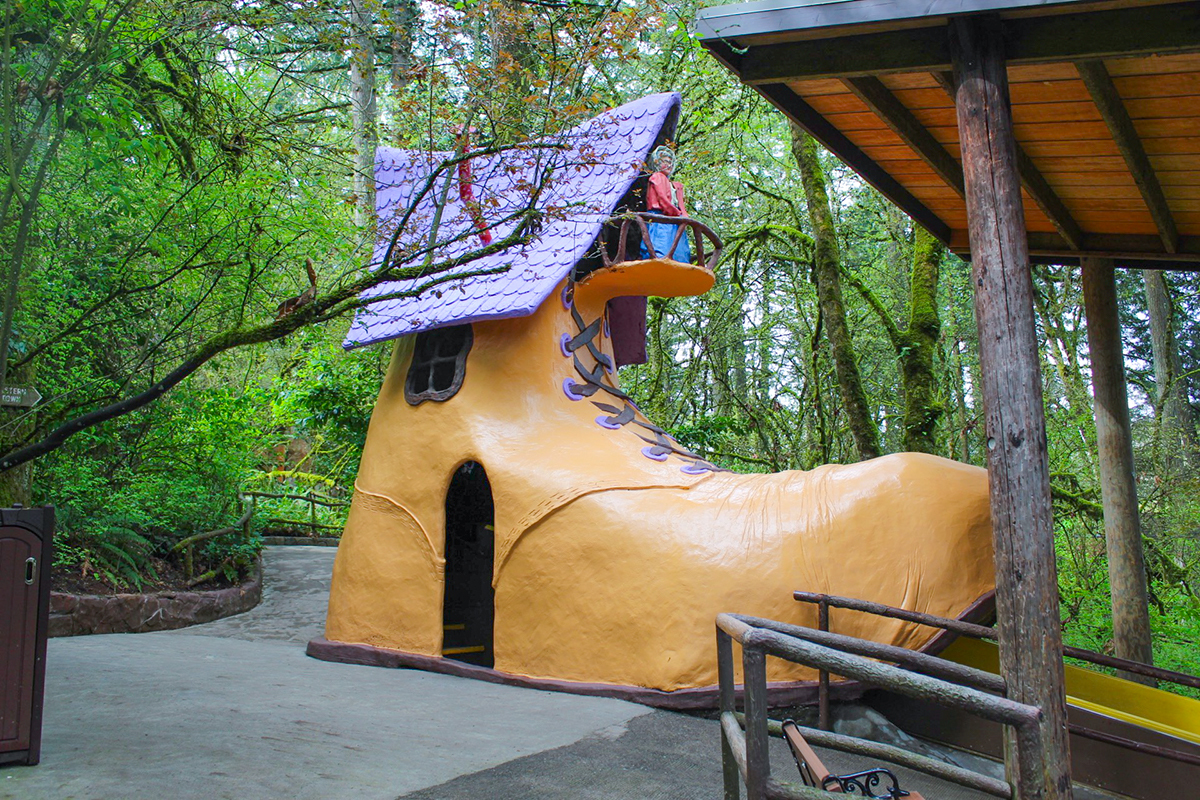 Thank you all so much for following along and let me know in the comments if you have any more recommendations on fun things to do in Oregon! Wishing you all the happiest travels, friends! ☺