DIY High Five Gift Bag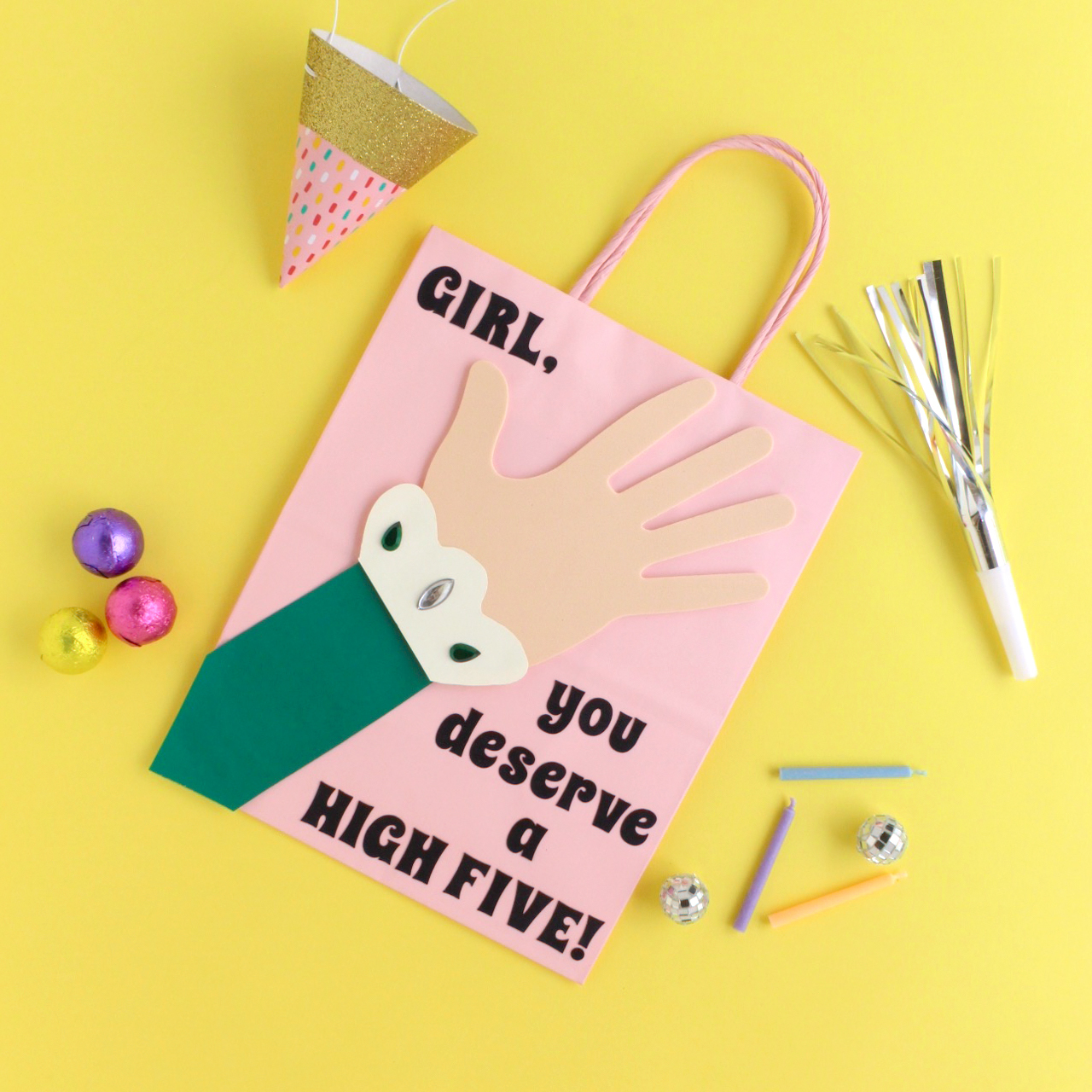 Today's post is sponsored by CRAFTWEEK. Make sure to stop by my Instagram to enter the giveaway!
We've all been there. You know, where we shove a present in a bag and call it a day. Well, today I'm challenging you to get a little crafty with your bags with this DIY High Five Gift Bag! This would be so fun to give to a gal pal and I love the idea of modifying this for a child's birthday party where a kid might actually go ahead and high five the gift bag. And maybe that won't happen 😆 but I still really love how interactive this gift bag can be.
What You'll Need
Black Letters (I used a cutting machine to make mine but you can use precut letters from your local craft store if you'd like)
Foam Hand Cut-Out
White + Green Cardstock
Small Jewels
Glue
Scissors
How To
Step 1) Use a cutting machine or store bought craft letters to spell out the phrase below. Then, glue those letters onto your bag. (Make sure to leave room for the other components, too!)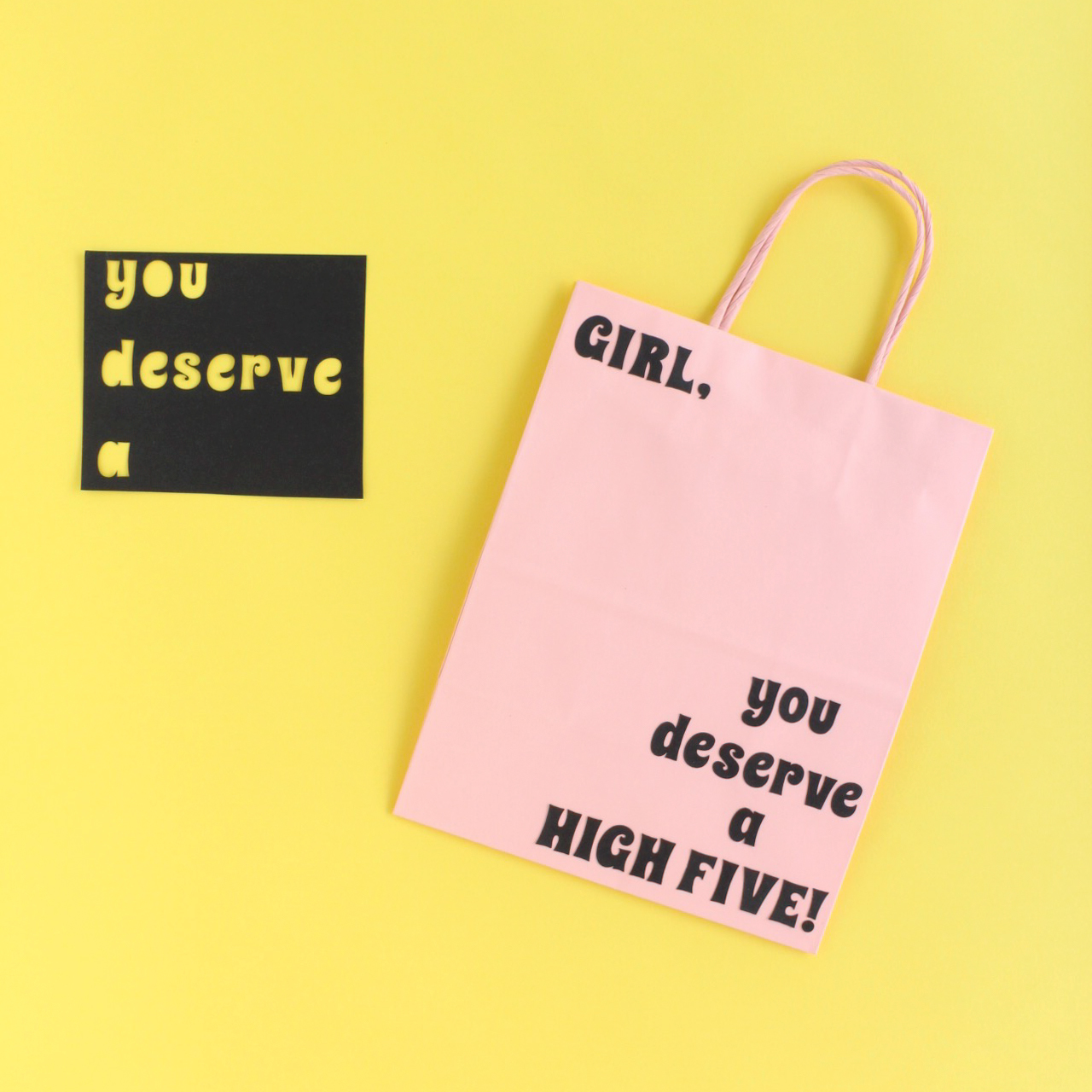 Step2) Cut out a sleeve using green cardstock paper and a little bit of ruffle using white. Then, glue a few gems to decorate the ruffle.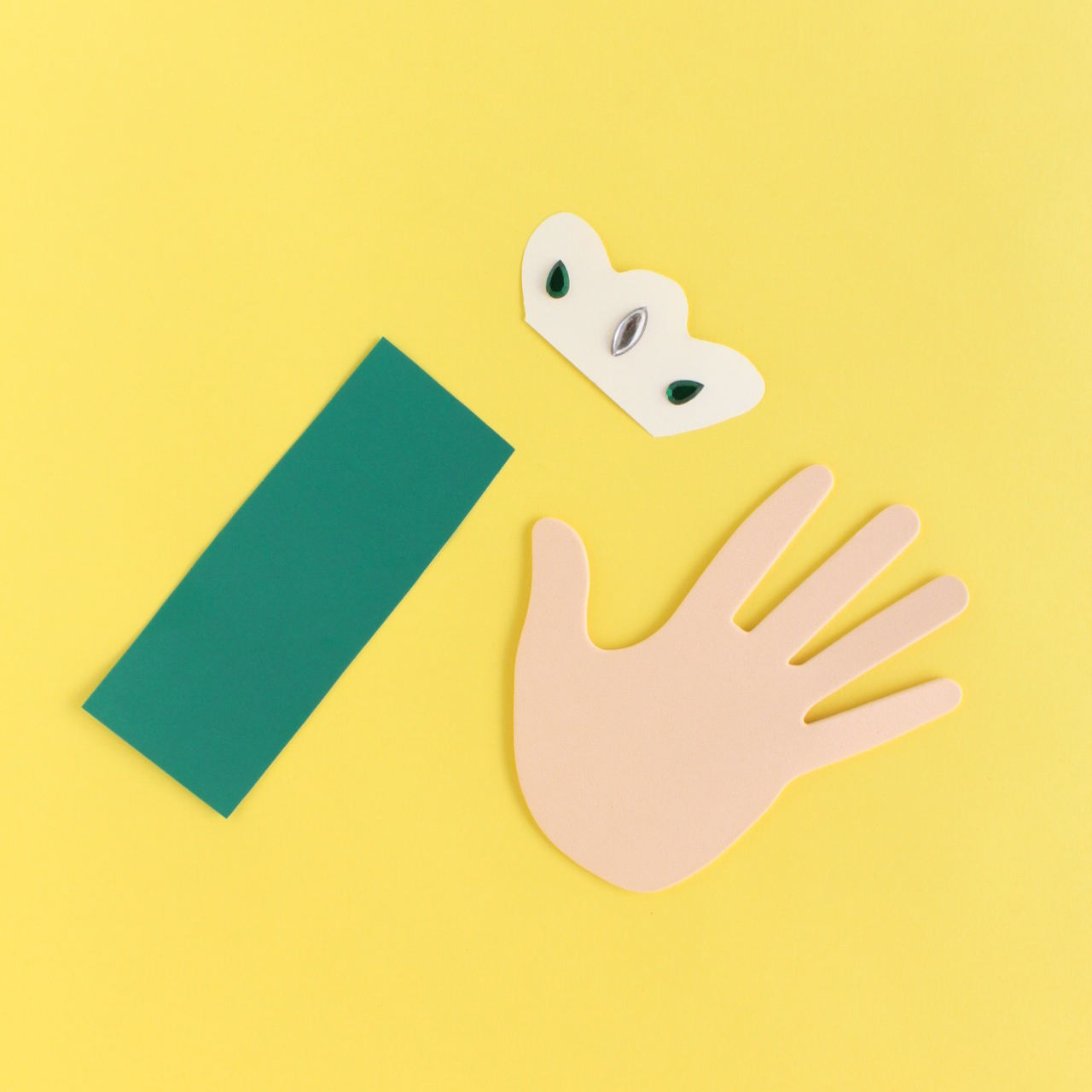 Step 3) Glue your foam hand onto your bag along with your green sleeve.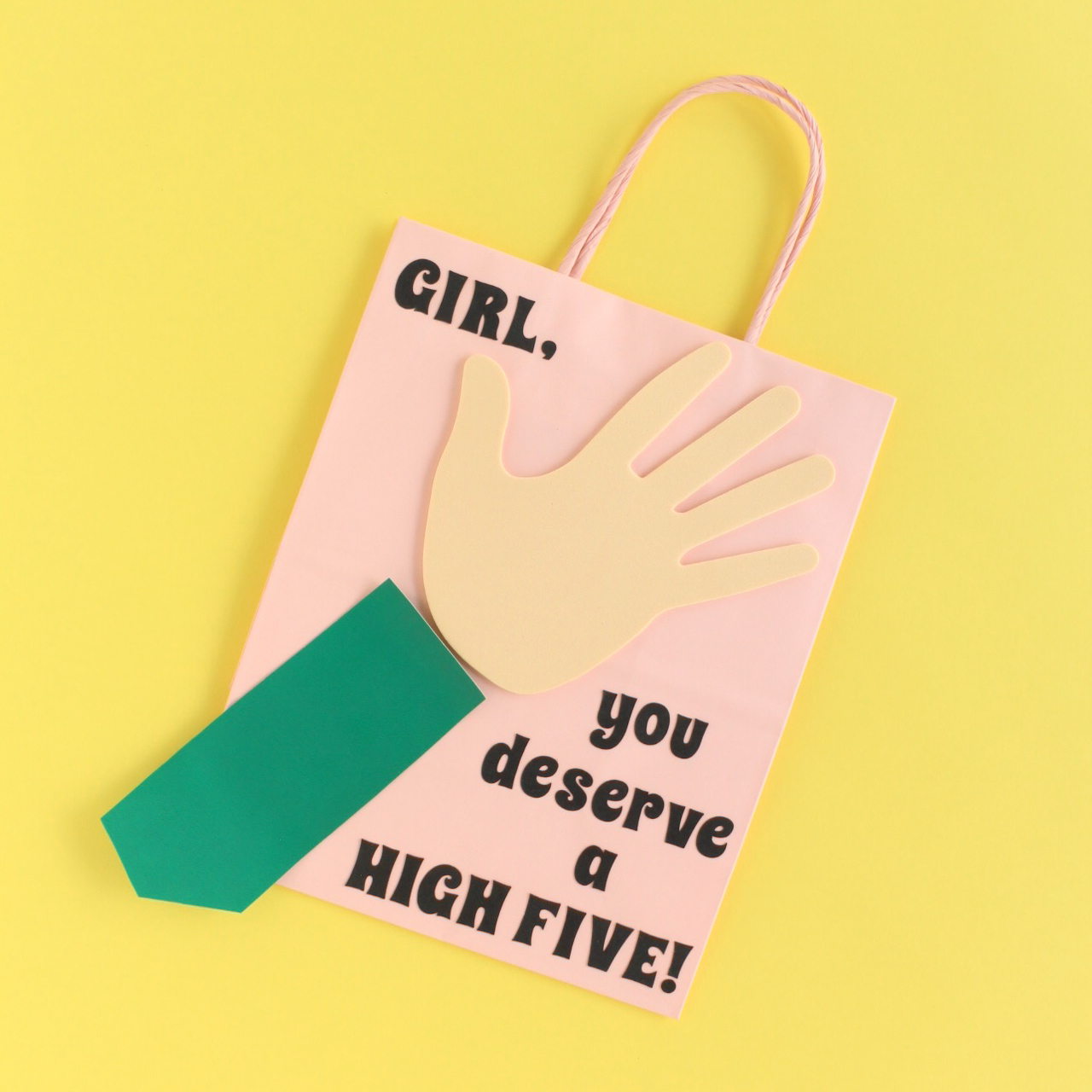 Step 4) Complete the bag by gluing the white ruffle onto the hand and trimming off any of the excess green sleeve at the bottom.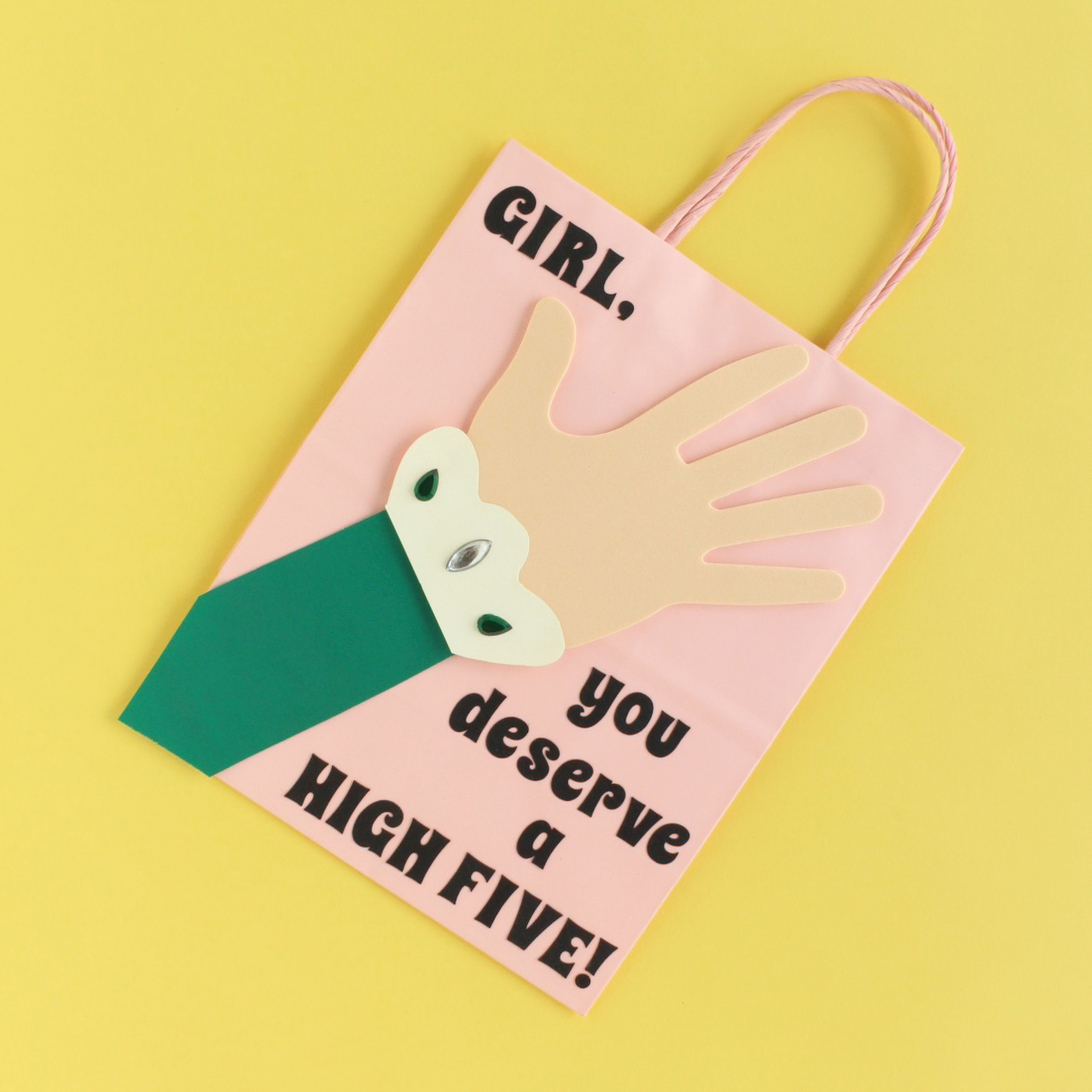 So cute and so easy - let's high five to that!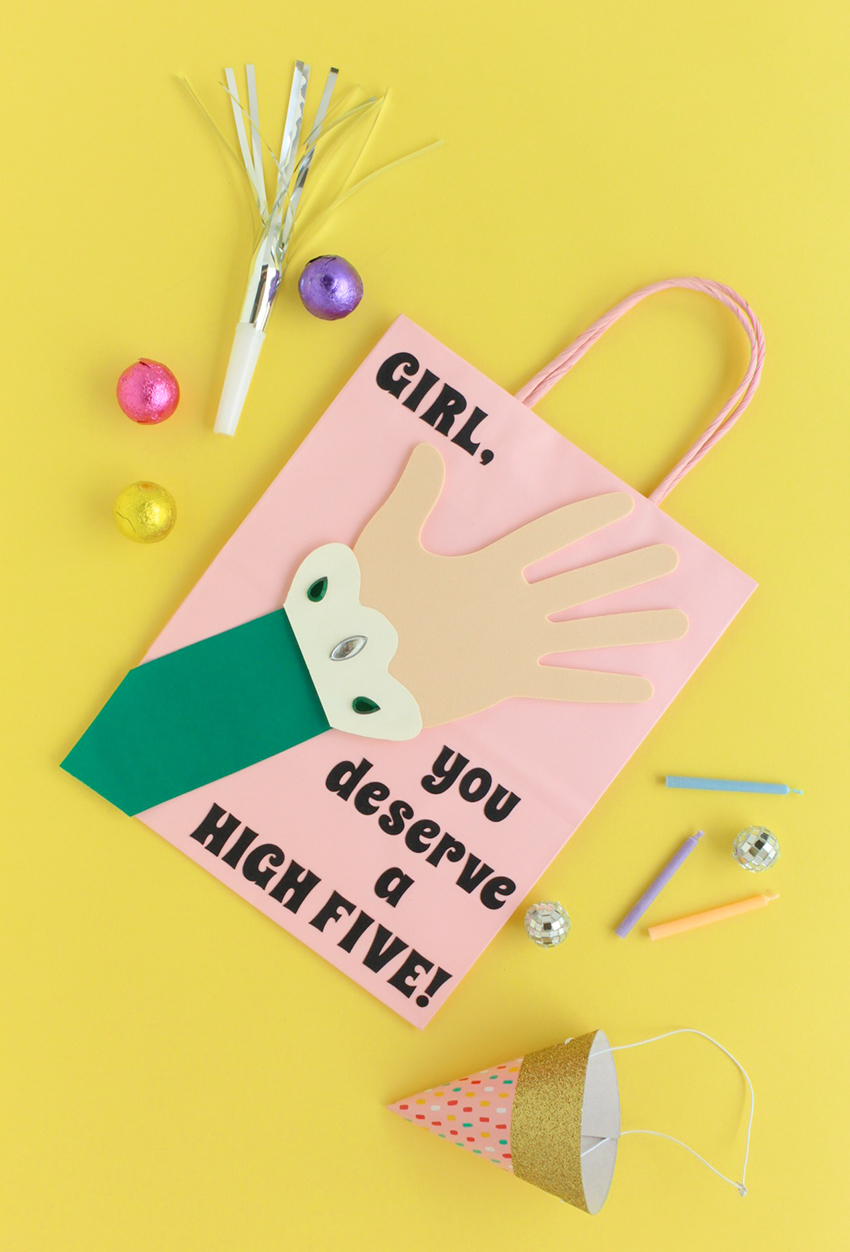 Did you know that it's National Craft Month? I've teamed up with some awesome bloggers today for CRAFTWEEK and we're each sharing some fun and inspiring party DIYs to celebrate! Be sure to check out their party projects linked below:
Let's Party With Some Paper Bag Stars
St. Patrick's Day Party Favors
Nature Party: How To Paint Nature Scenes On Wood Using Paint Pens
Beach Themed Party Favors Made with The Cricut Joy