Toss The Bubbly - A DIY Party Game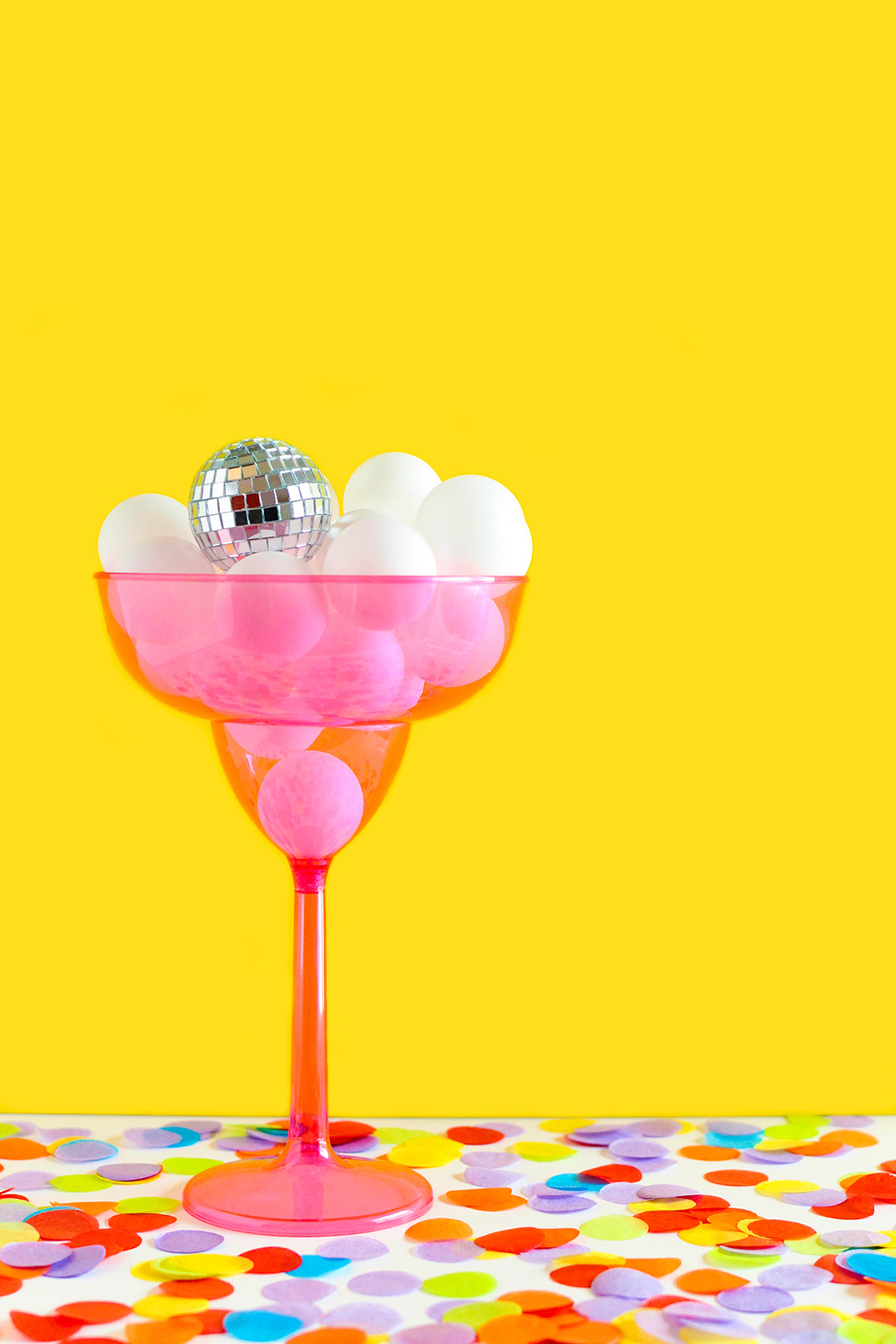 I can't believe it's already time to ring in the new year! Reflecting back, 2018 was a very special year for me. It led me to the start of my colorful and creative journey here on Crafterward and I am so grateful for it. Thank you to everyone who has followed along on my crafting adventures thus far - I am so excited for what the new year has in store for me!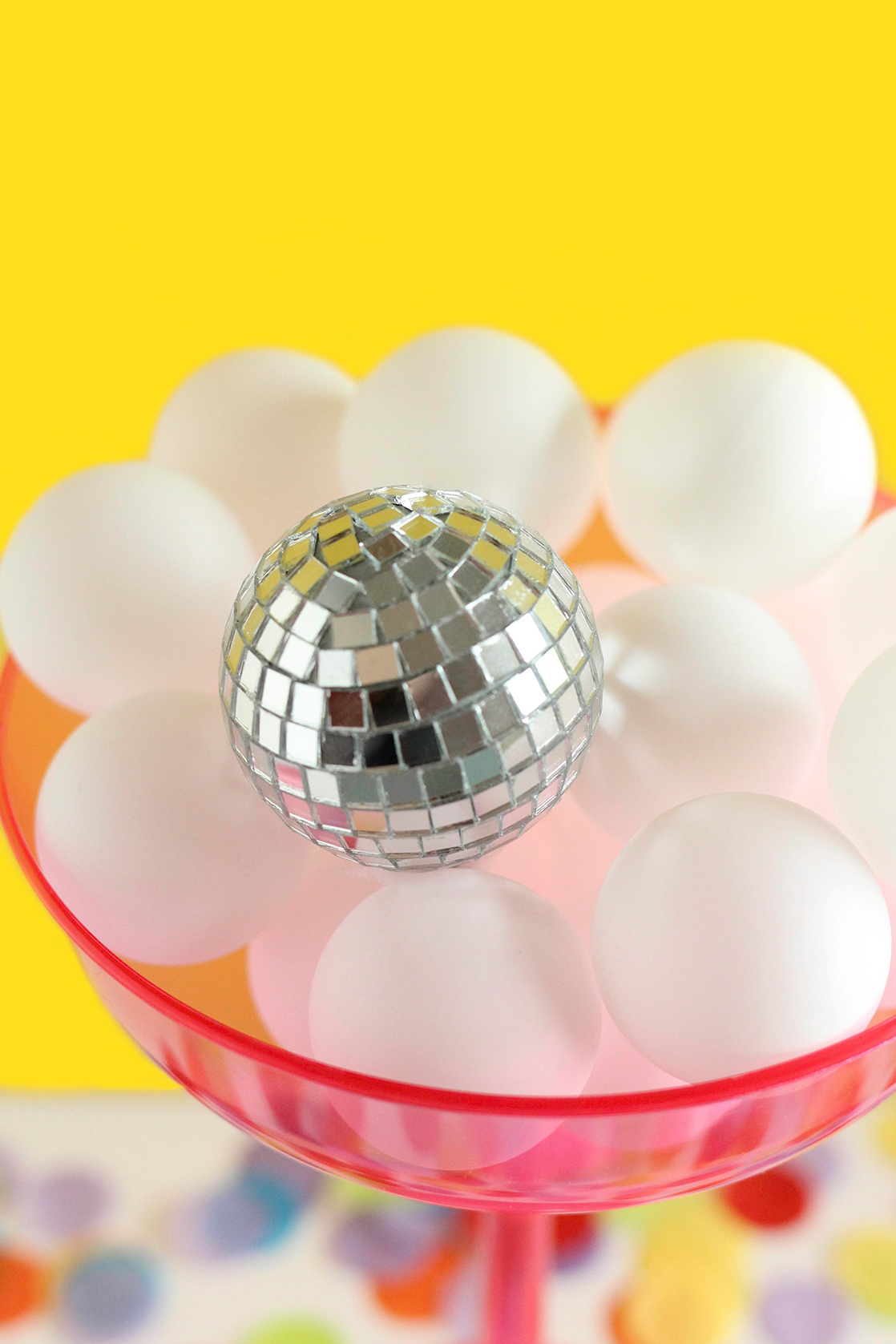 But before we jump into 2019, I'd like to end 2018 with a cheers and a tall glass of bubbly! This fun DIY "Toss The Bubbly" game is perfect for New Year's Eve or a similar type of party. The premise is simple - it's a toss and catch game. Toss the ping pong balls or "bubbles" into the glass and see who can get the most "bubbles" in! I used a large plastic margarita glass for this game because I found the rim to be wide enough to catch the ping pong balls.
What You'll Need
Jumbo Margarita Glass 30oz. - note that mine was NOT MADE OF GLASS - it was made out of a lightweight plastic material which made it less prone to breaking/shattering
White Ping Pong Balls - I used a box of 24 to fill it to the top
How To
1) First, set your margarita glass on the middle section of a table (we used our dining room table). I found that putting the glass on a table made it easier for the ping pong balls to land inside because of the height. When I tried placing it on the floor, the ping pong balls were more likely to bounce out of the glass.
2) Stand about 5 feet away from the glass and toss the ping pong balls in. If you find that the balls keep bouncing out, try lining the inside of the glass with some cotton before playing. This will help to catch the ping pong balls.
3) Take turns and see who can fill the glass up with the most bubbly!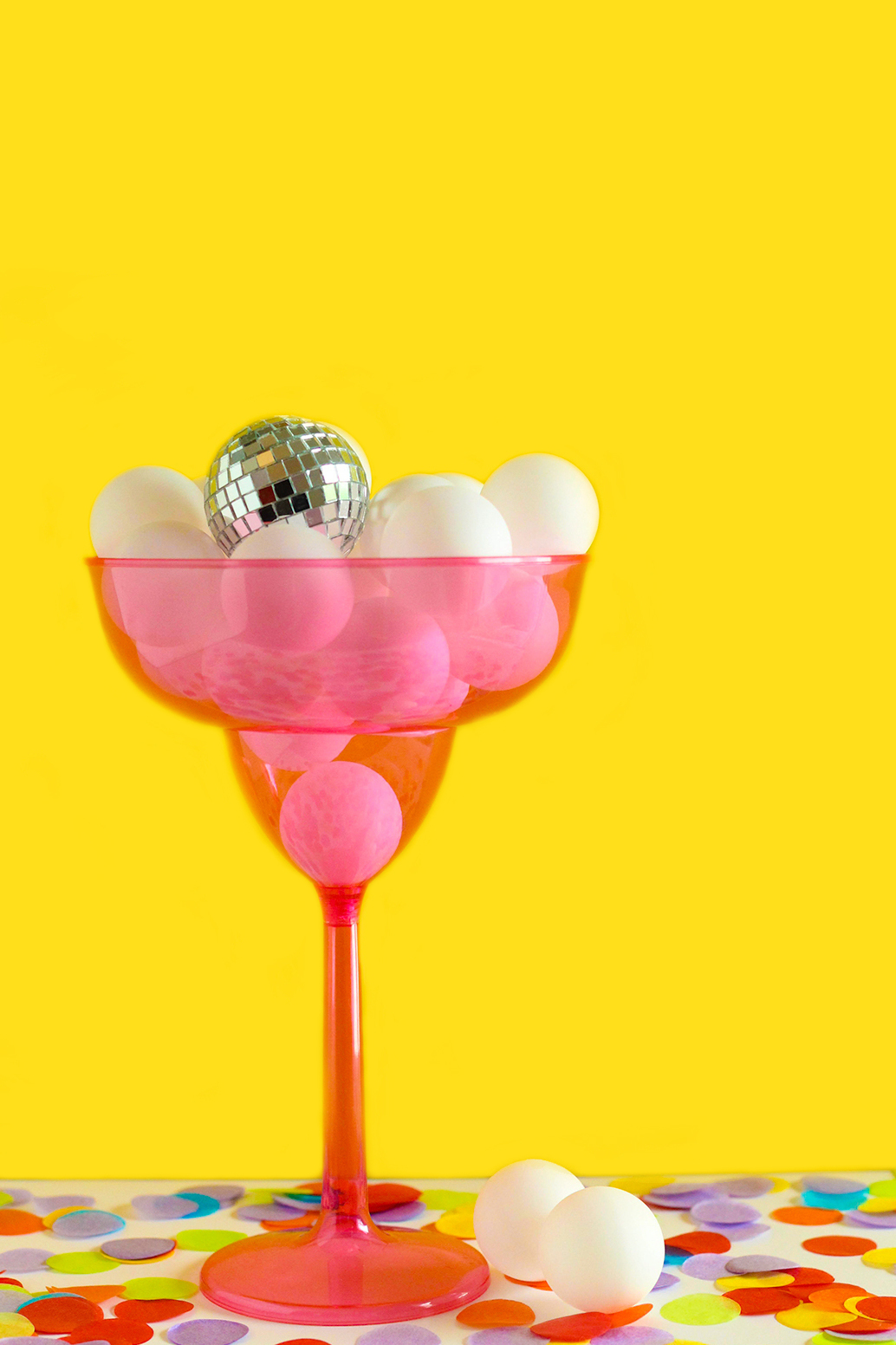 Cheers to a safe and happy new year, friends!