DIY Mother's Day Prize Ribbon Gift Box
The following post is sponsored by​ RABOM. All opinions are my own.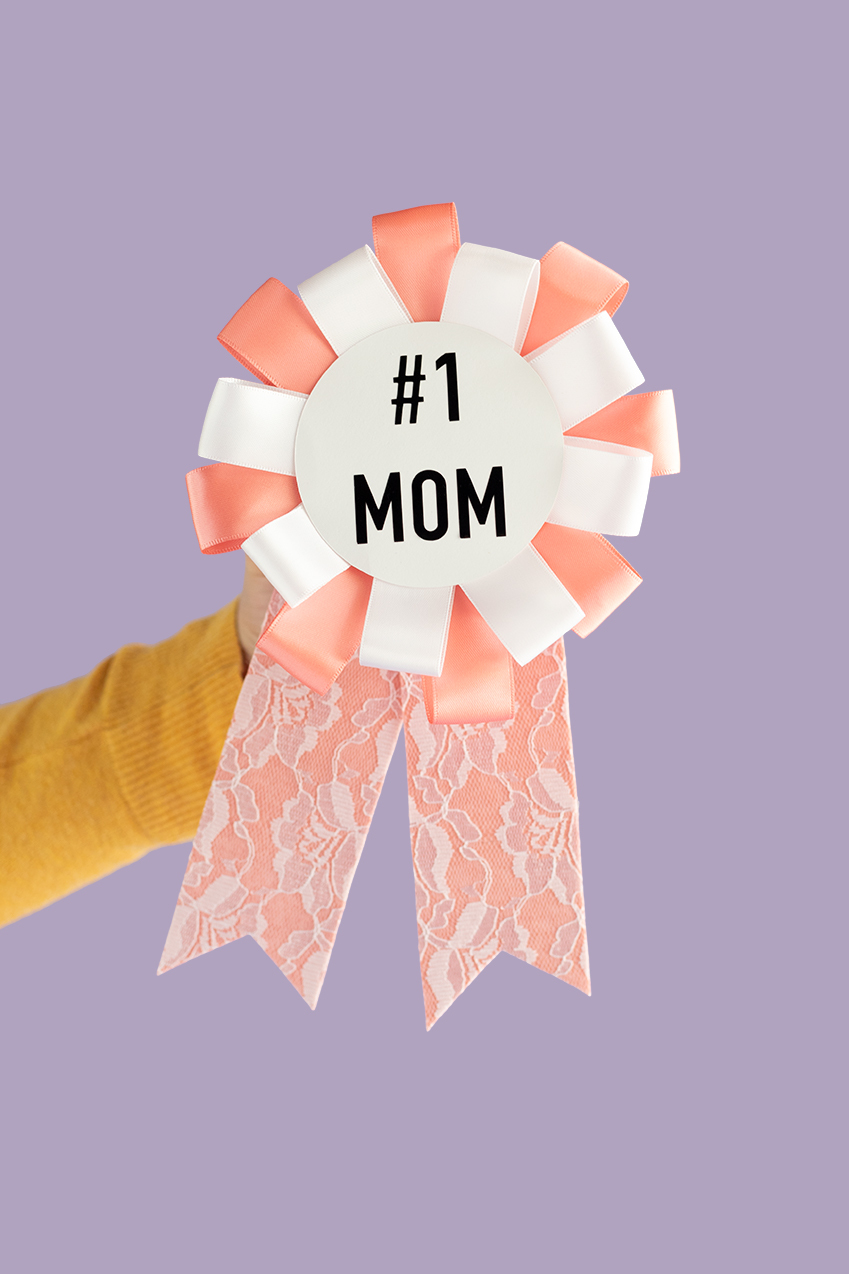 At first glance this might look like your average prize ribbon but surprise surprise, there's a gift inside!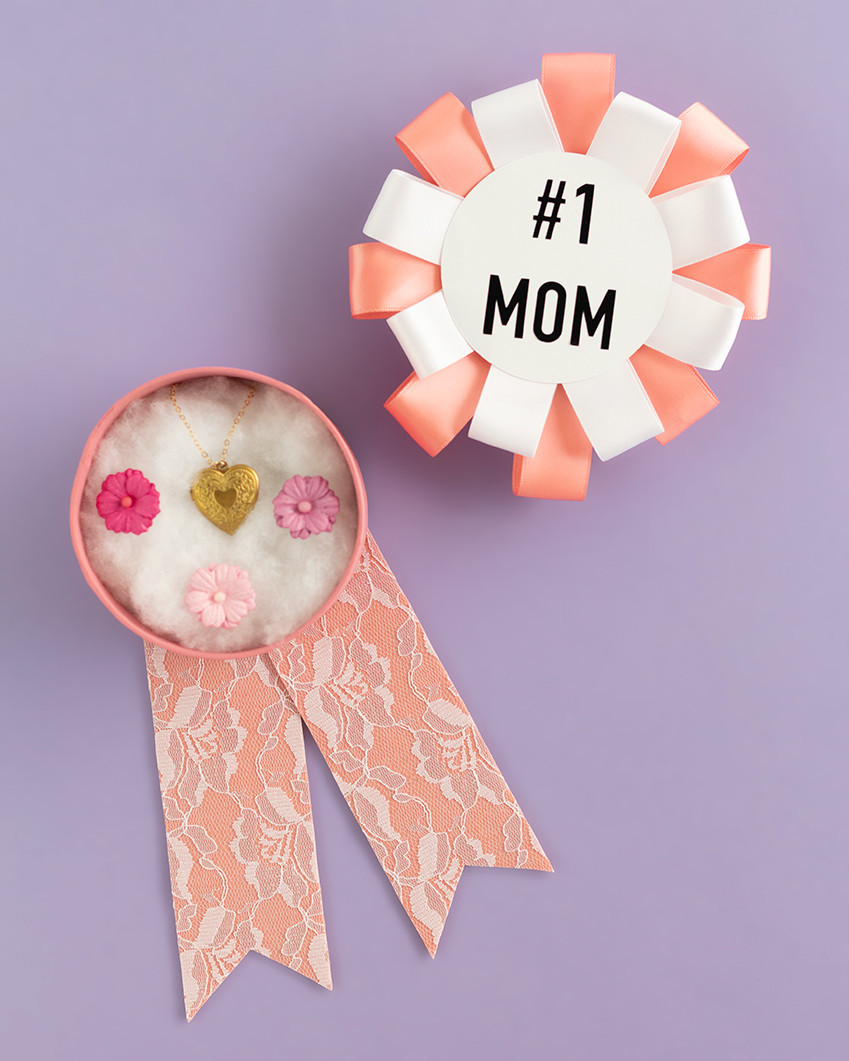 This DIY Prize Ribbon Gift Box is a fun and special way to show mom just how much you appreciate her this Mother's Day! And while things might be a little different in quarantine this year, there's really nothing that can take away the sentiment of a handmade gift. Using RABOM's ribbons and lace felt, I was able to put this box together in almost no time. The lace felt is definitely my favorite addition to this project and you can find it in the prettiest assortment of colors over on the RABOM website. Plus, it cuts nicely which is GREAT considering felt can often be tricky to cut smooth.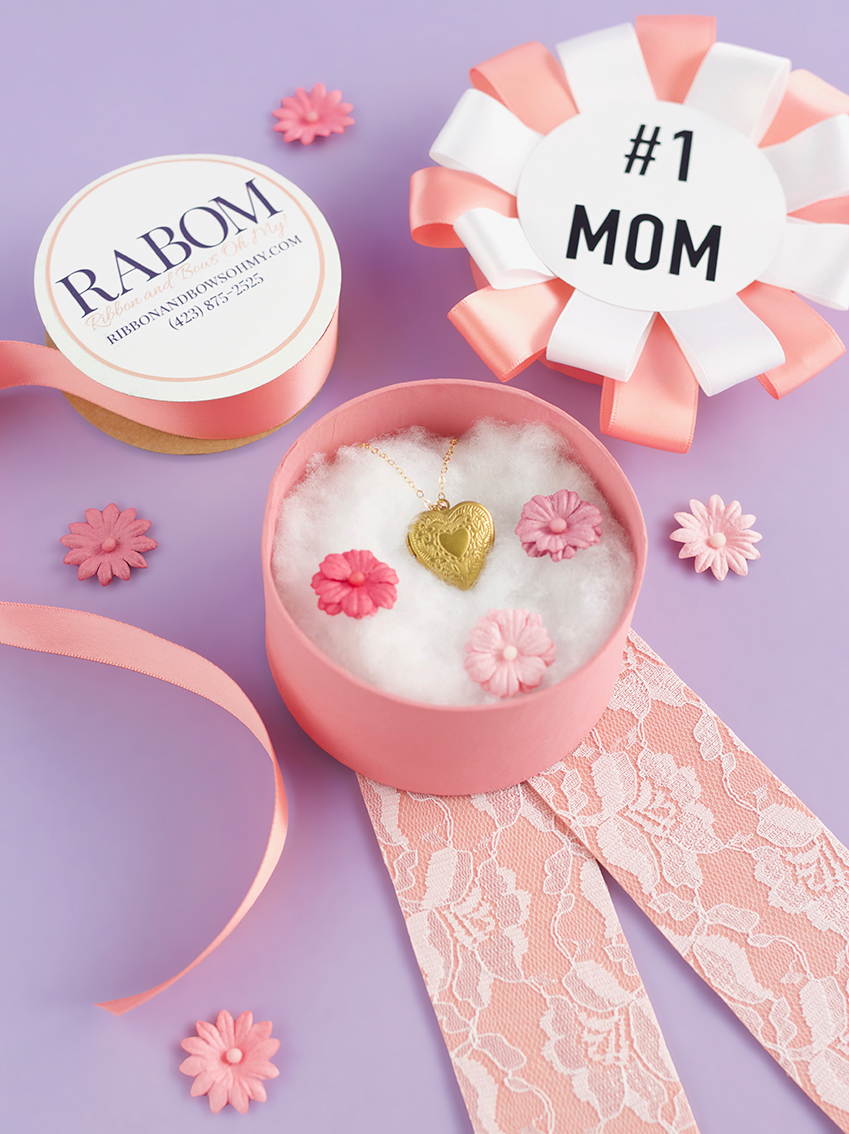 Keep on reading to learn how you can put together your own Prize Ribbon Gift Box, too!
What You'll Need
White And Coral Satin Ribbon (1 of each color, 7/8")
Lace Felt In The Color Blushing Bride (a single 8 x 12 sheet will do)
Round Paper Mache Box (4 x 4 x 2in)
Coral Paint + Paintbrush
Hot Glue Gun
Black Stick-On Numbers + Letters
How To
Step 1) Paint your box a pinkish coral color and let it dry completely.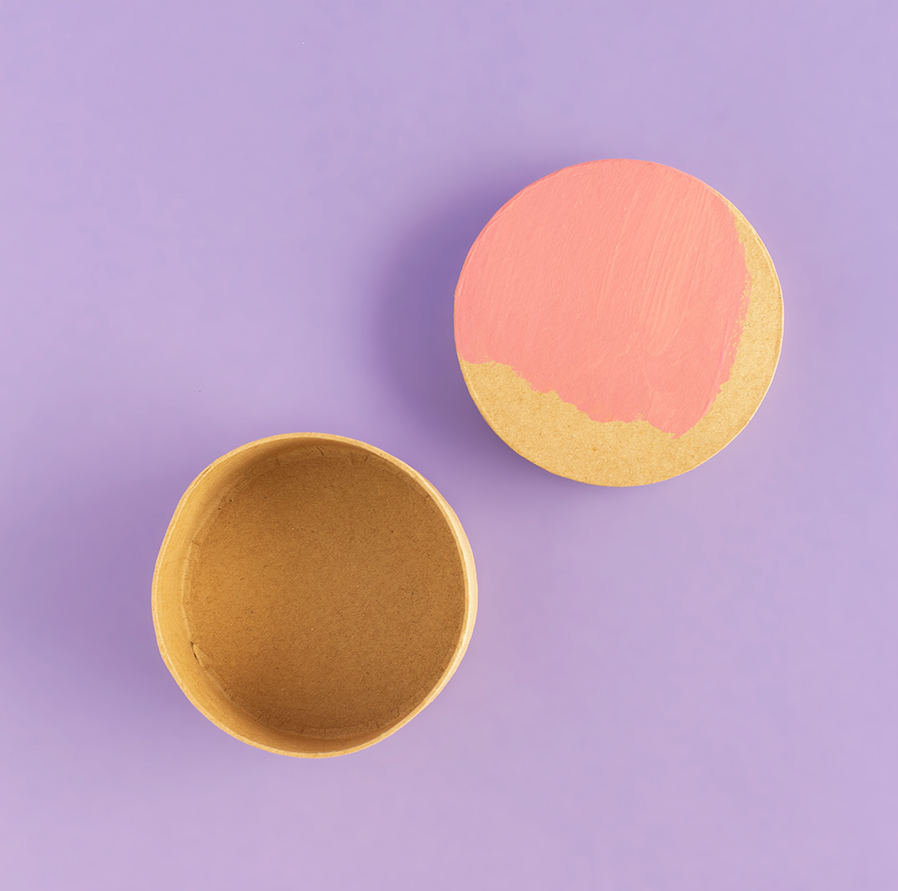 Step 2) Cut small strips of white and coral ribbon and glue them onto the lid of your box so that it looks like a prize ribbon. I alternated white and coral and created little loops out of the ribbons as I glued them. When you finish that, cut a circle out of white cardstock to fit in the center of your box and add black stickers that spell out #1 MOM.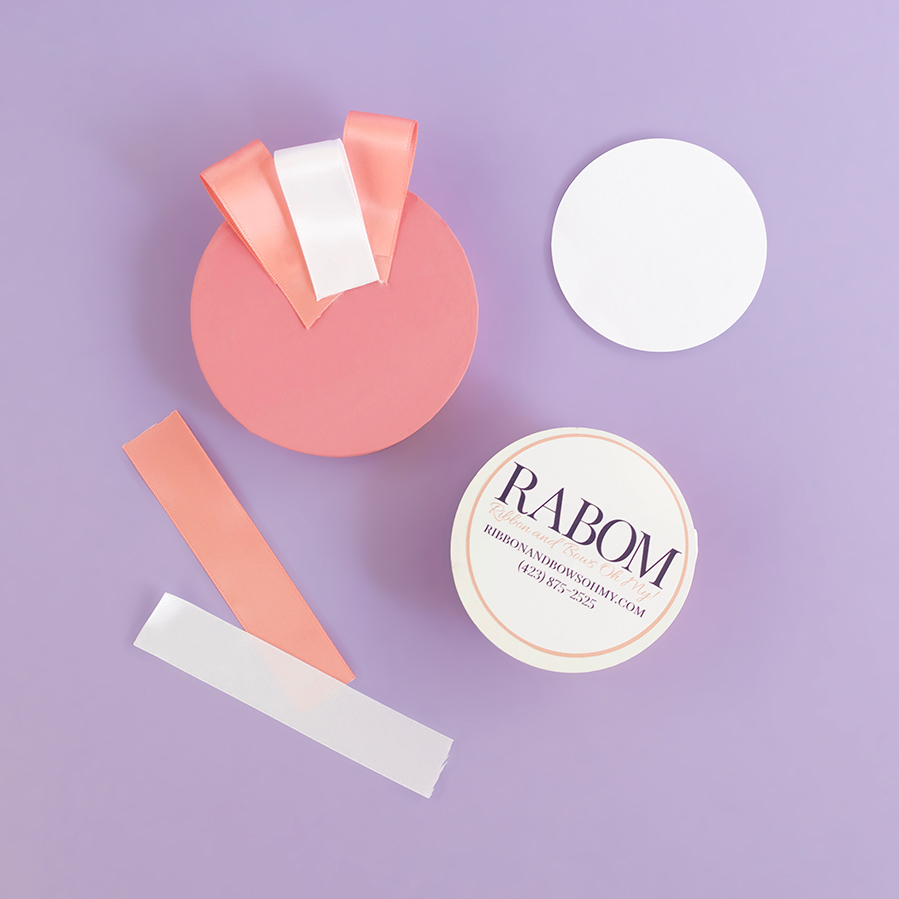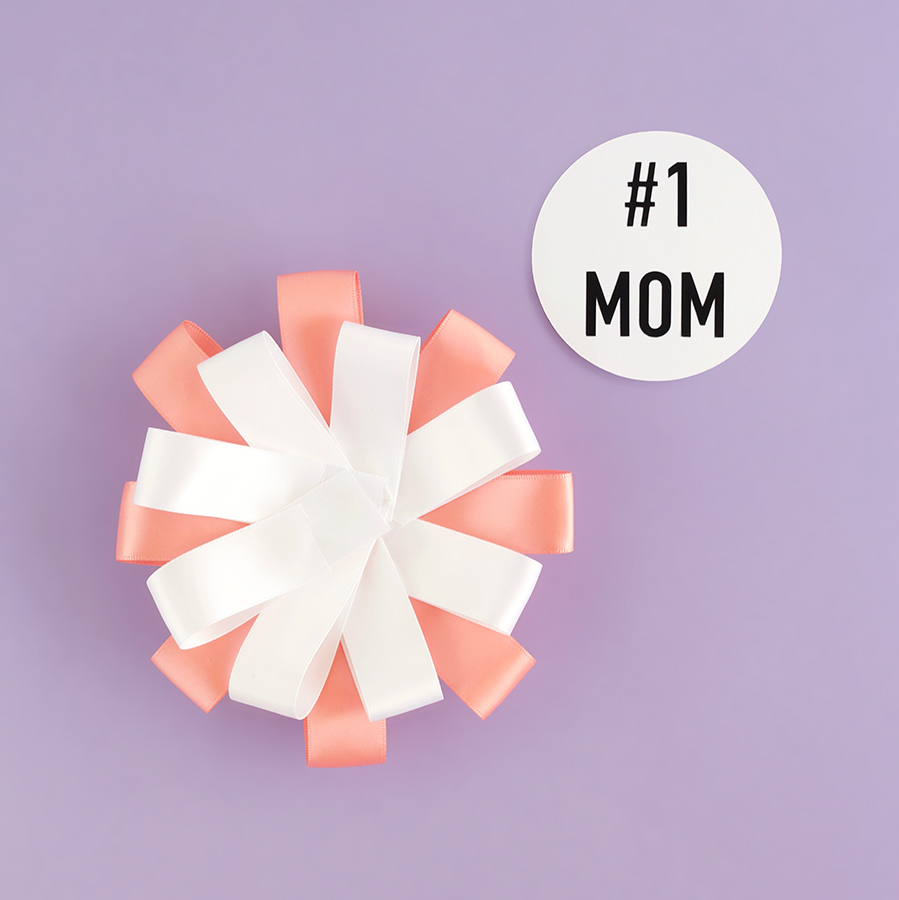 Step 3) Cut your lace felt so that you have two streamers similar to the image below.
Step 4) Complete your box by gluing the two streamers to the bottom of your box and the #1 MOM badge to the center of your lid.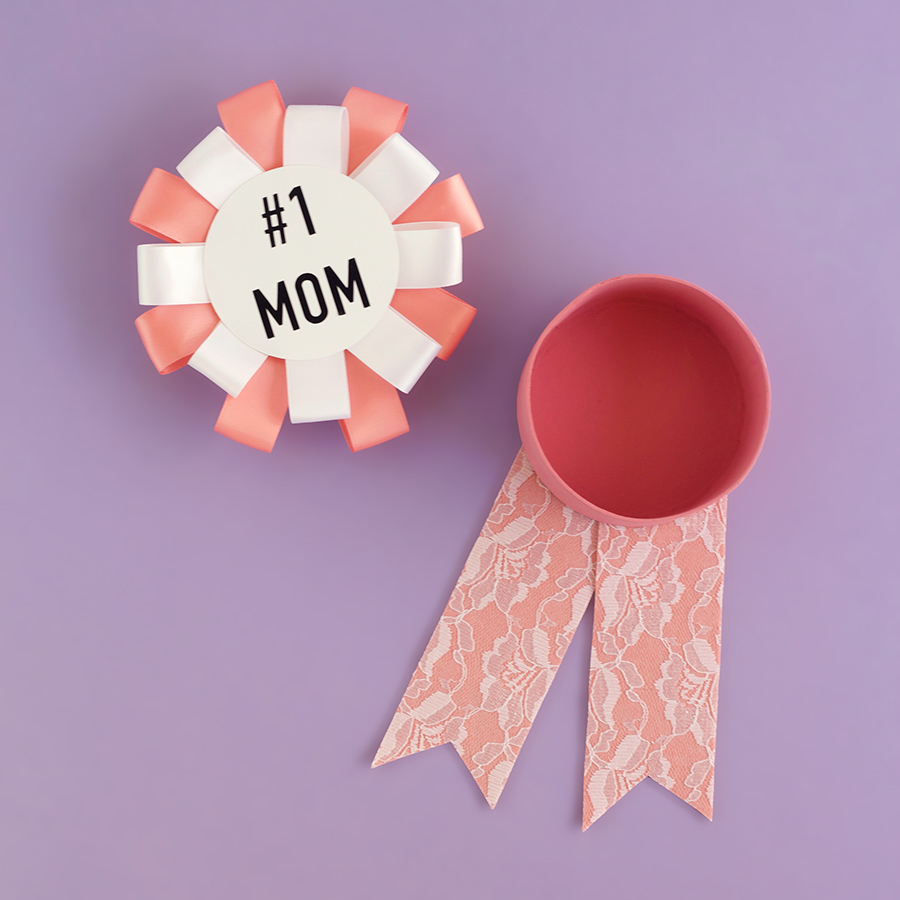 And that's all there is to it! Just fill with trinkets and gift it to mom!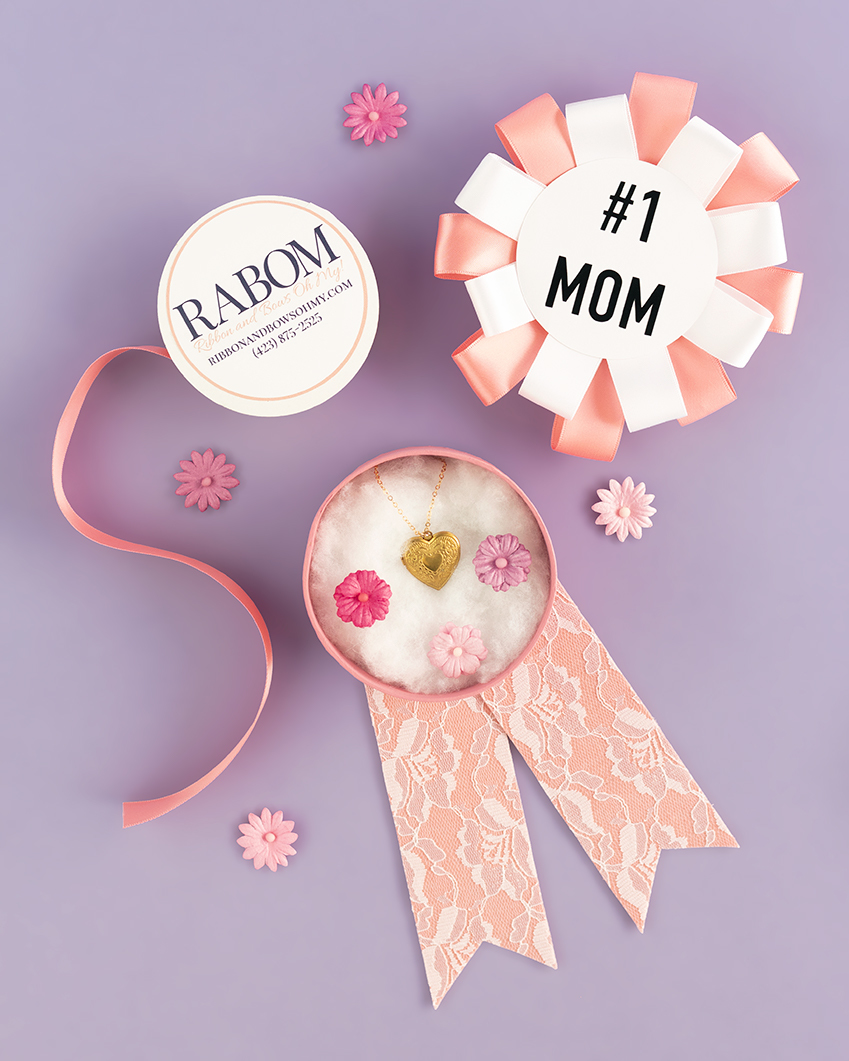 Wishing all the moms out there a very Happy Mother's Day!