Ghost Emoji Trick or Treat Bag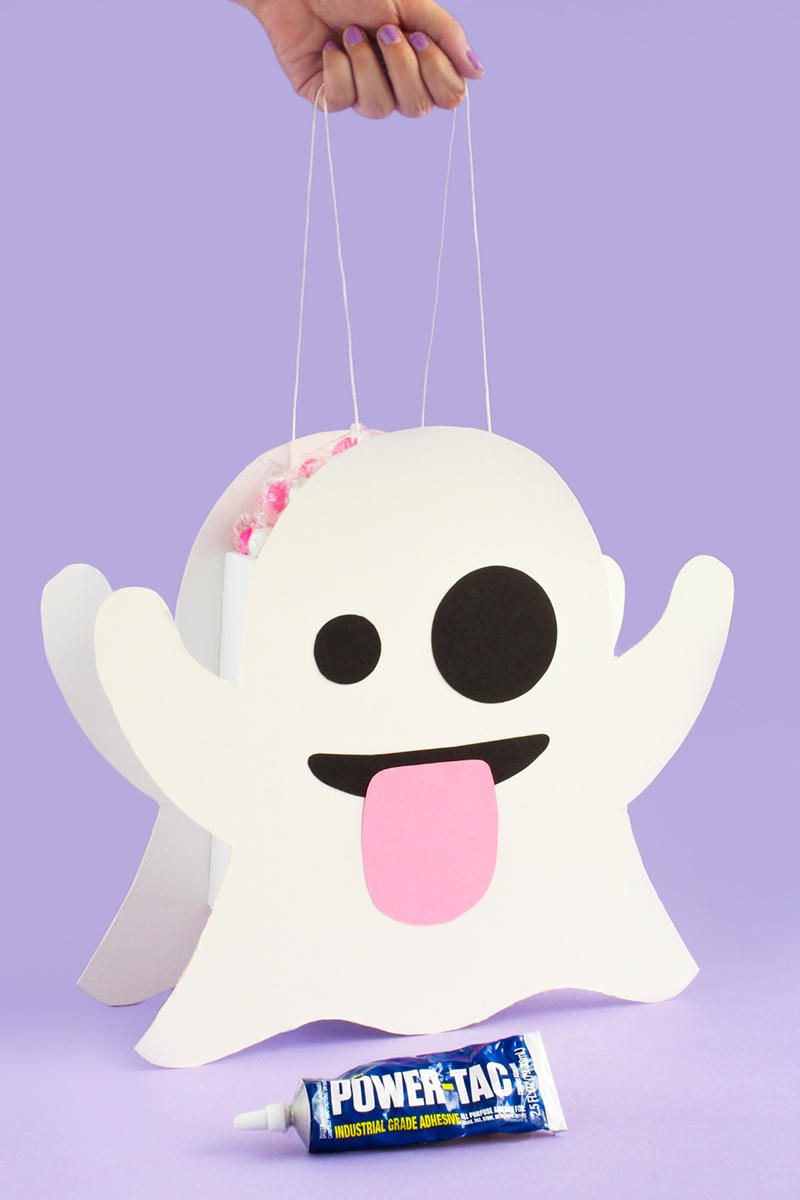 We all know that the best part about Halloween is getting all the candy, so this year I've partnered with Beacon Adhesives to bring you this super festive DIY trick or treat bag! Whether you're one who gathers candy or one who passes it out, this little ghost buddy will hold your sweets together without stealing any. 😉 Now pop in your favorite Halloween movie, grab your supplies, and enjoy a fun night full of crafting!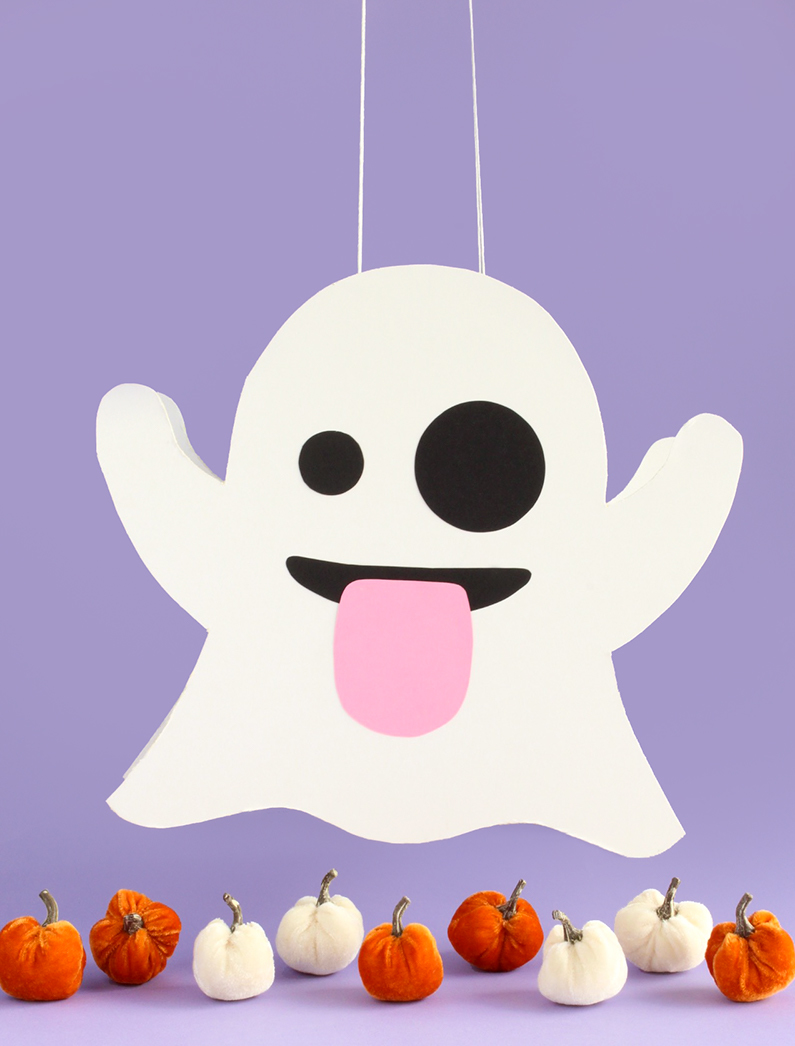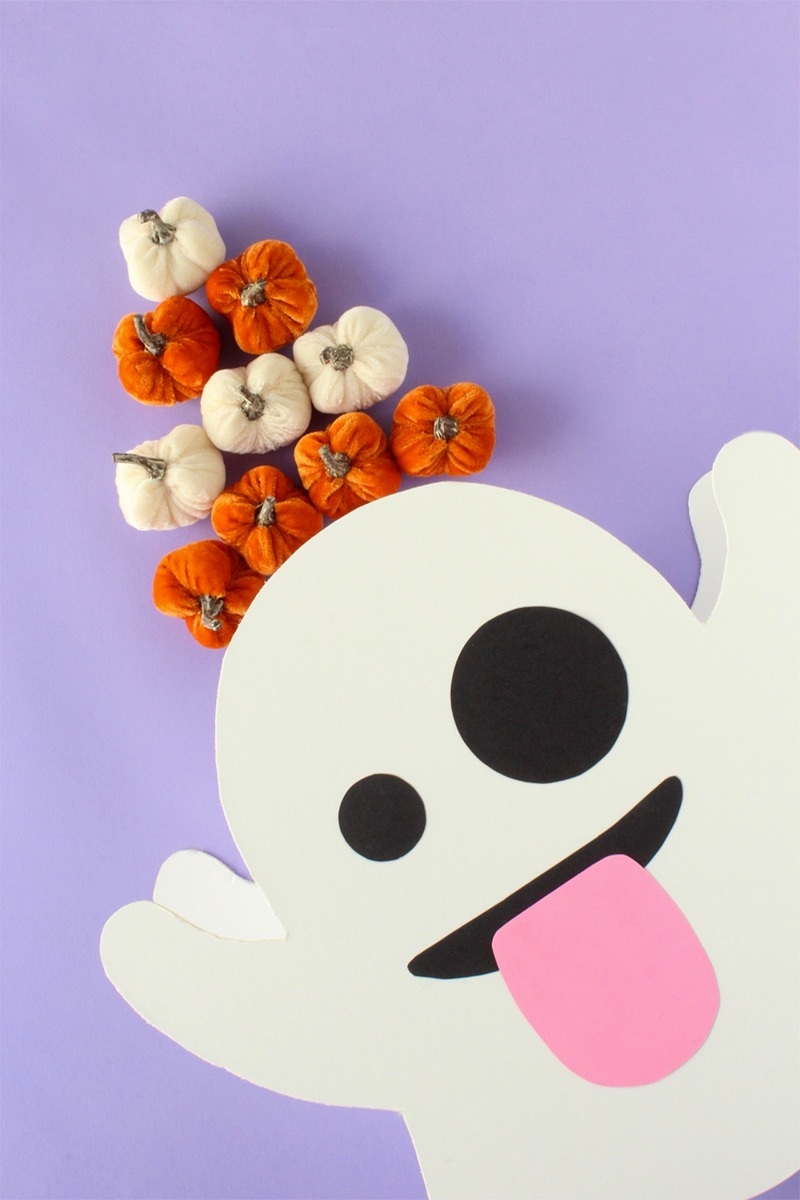 What You'll Need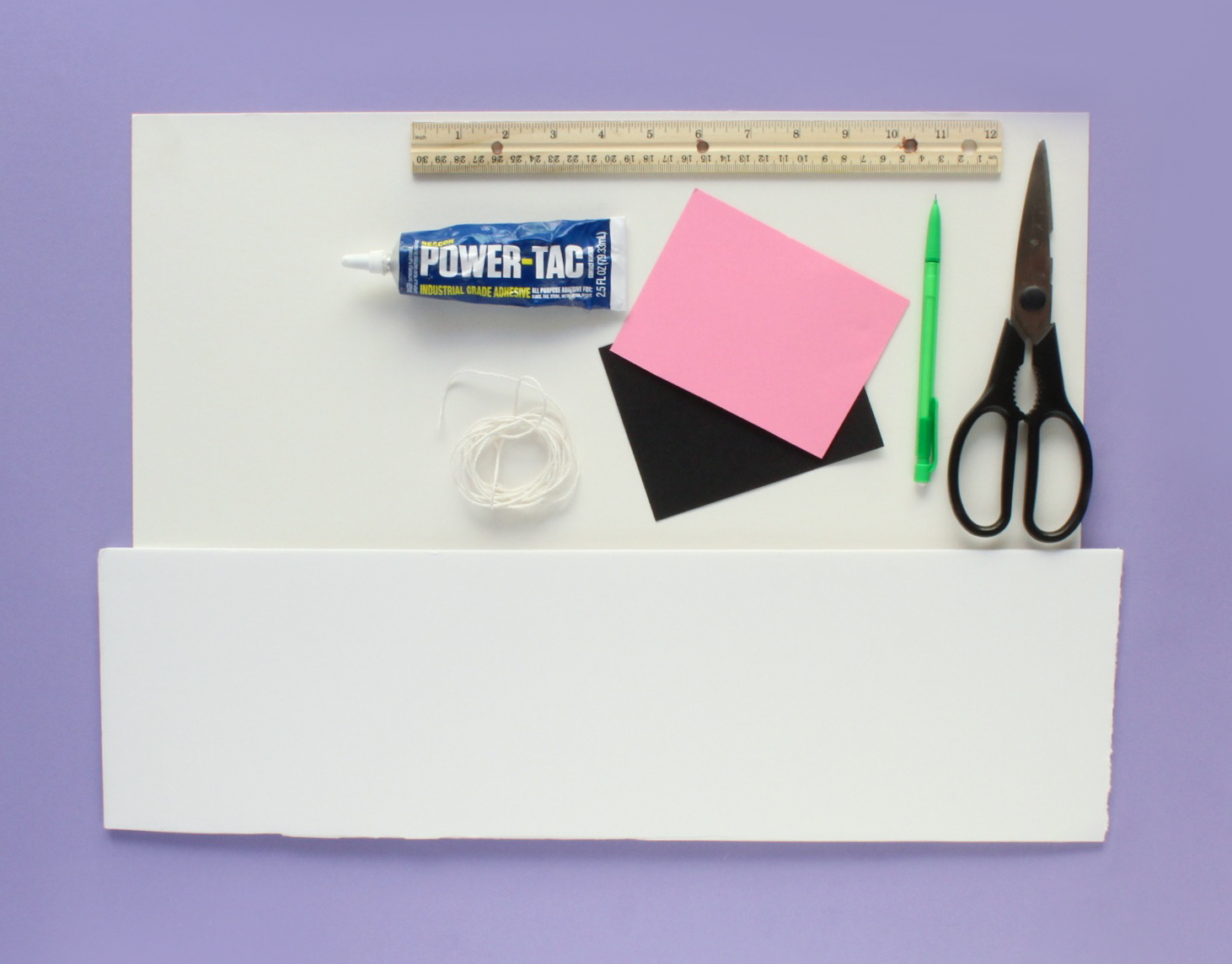 Pencil
Scissors
Ruler
Pink and Black Cardstock
String
White Foam Board
(2) White Mounting Boards (You can also use cardboard)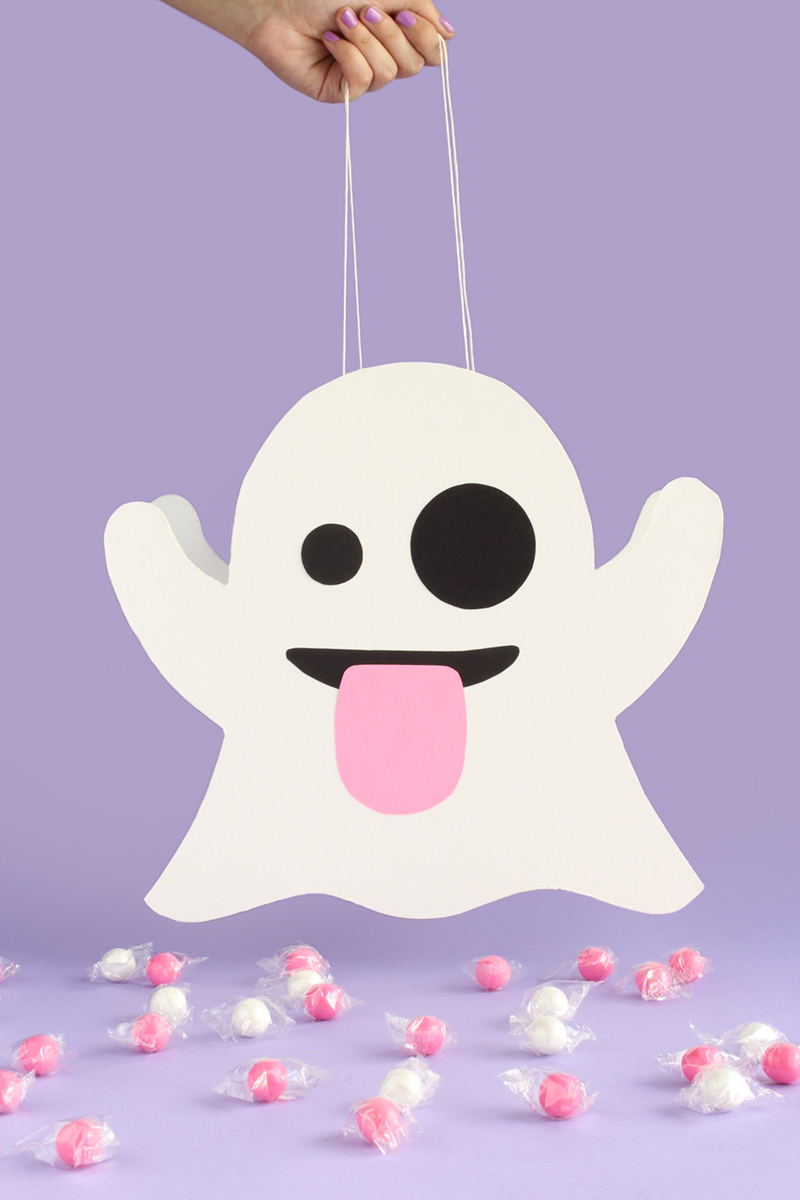 How To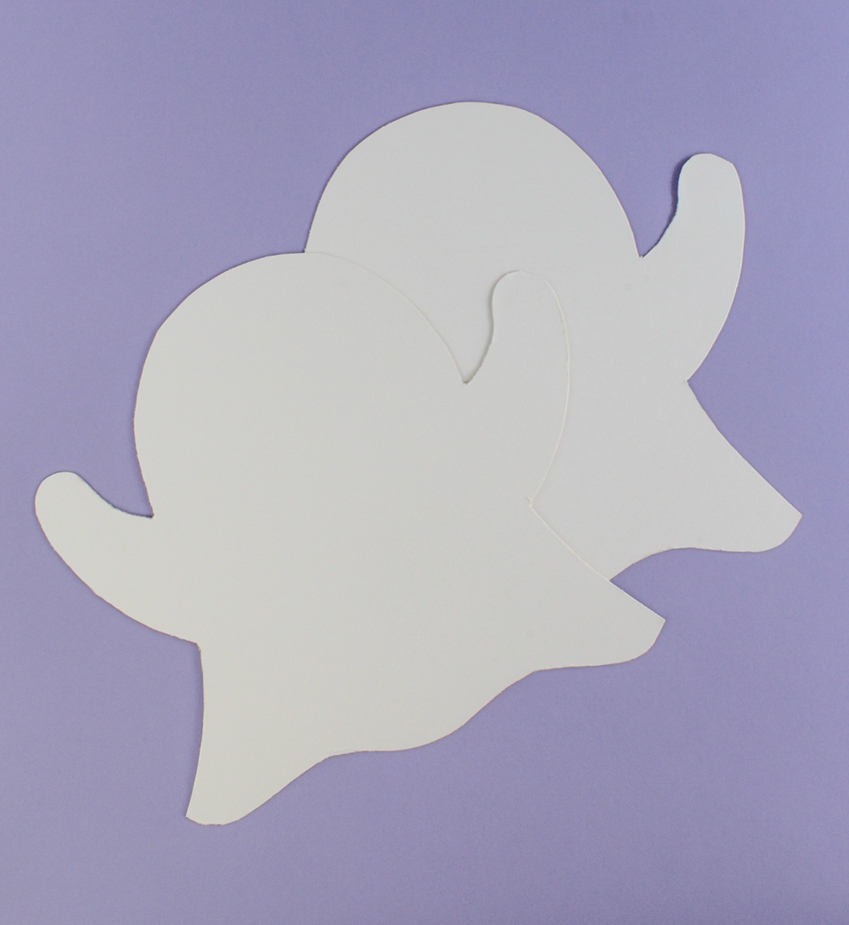 Step 1) Sketch out the ghost emoji shape onto your white mounting board. My sketch was roughly 13in. tall from the lowest to highest point and 14.5in. wide from arm to arm. When your sketch is complete, cut out your ghost and then repeat these steps one more time so that you end up with two ghost emoji shapes.
Step 2) On your pink and black cardstock, sketch out two sets of eyes, two mouths, and two tongues. Then cut them out.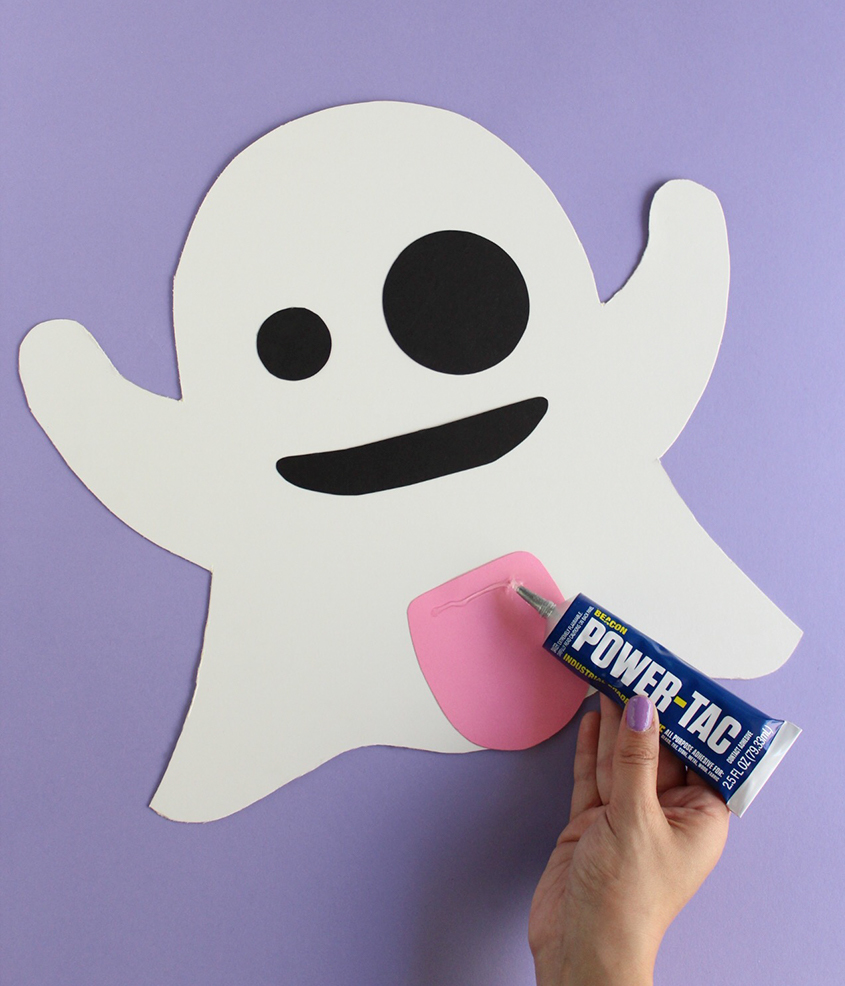 Step 3) Glue the face pieces onto your two ghosts using Power-Tac glue.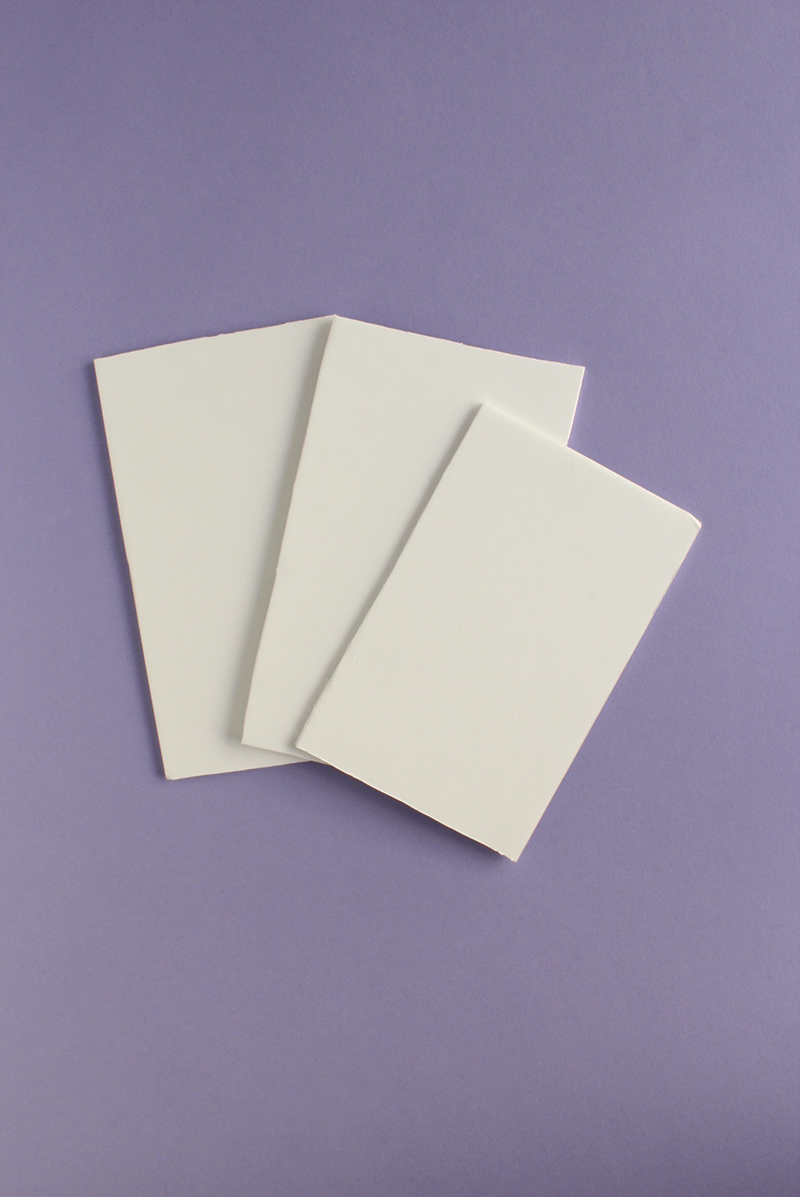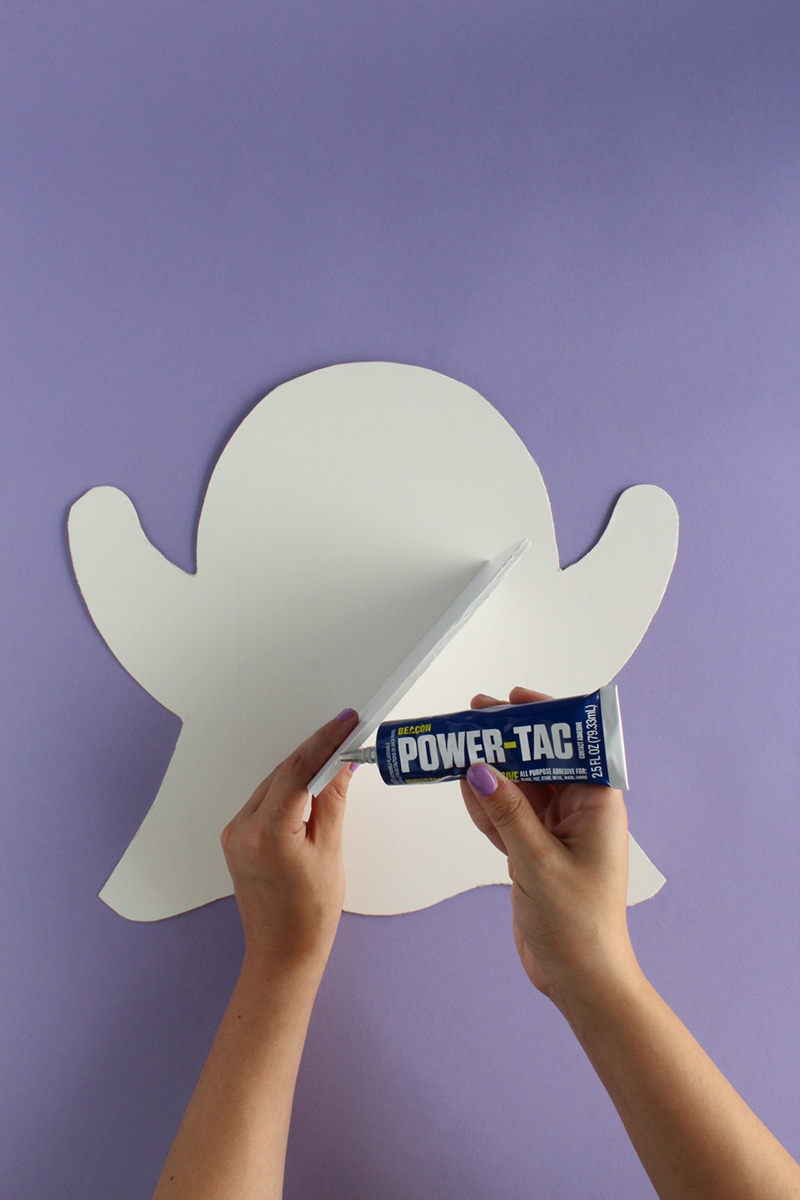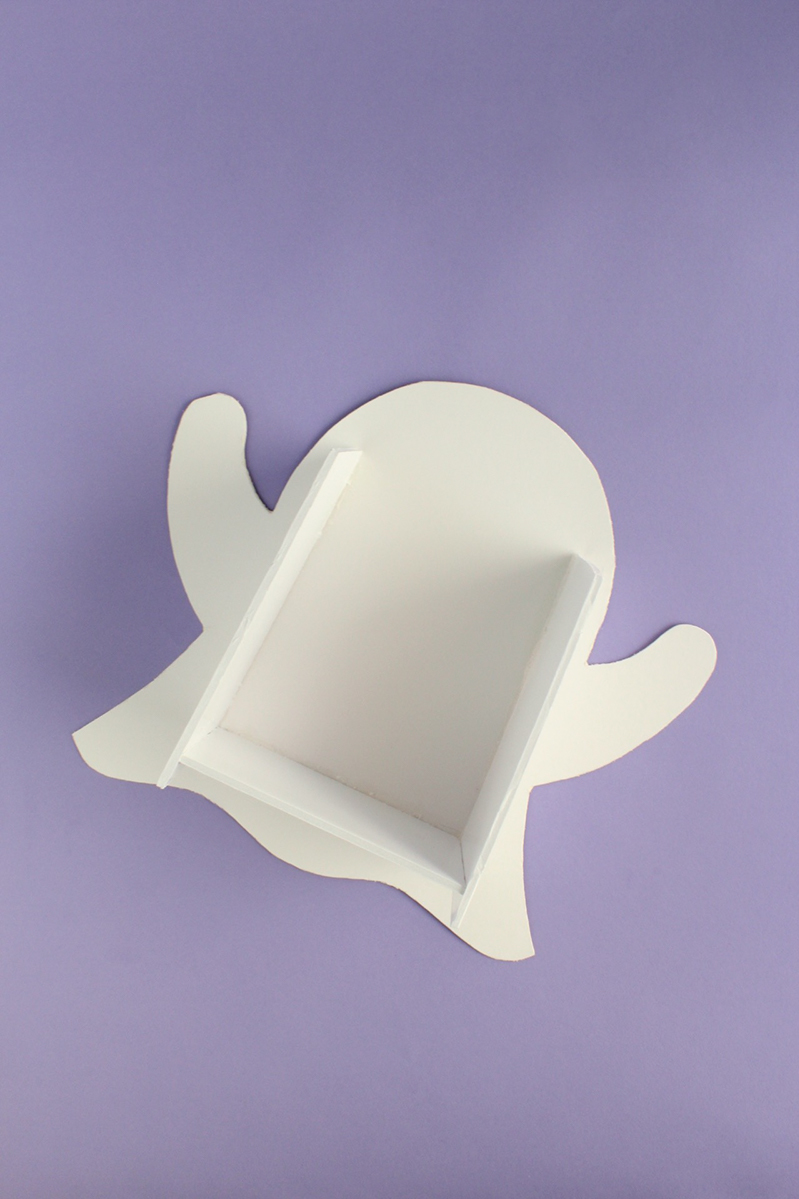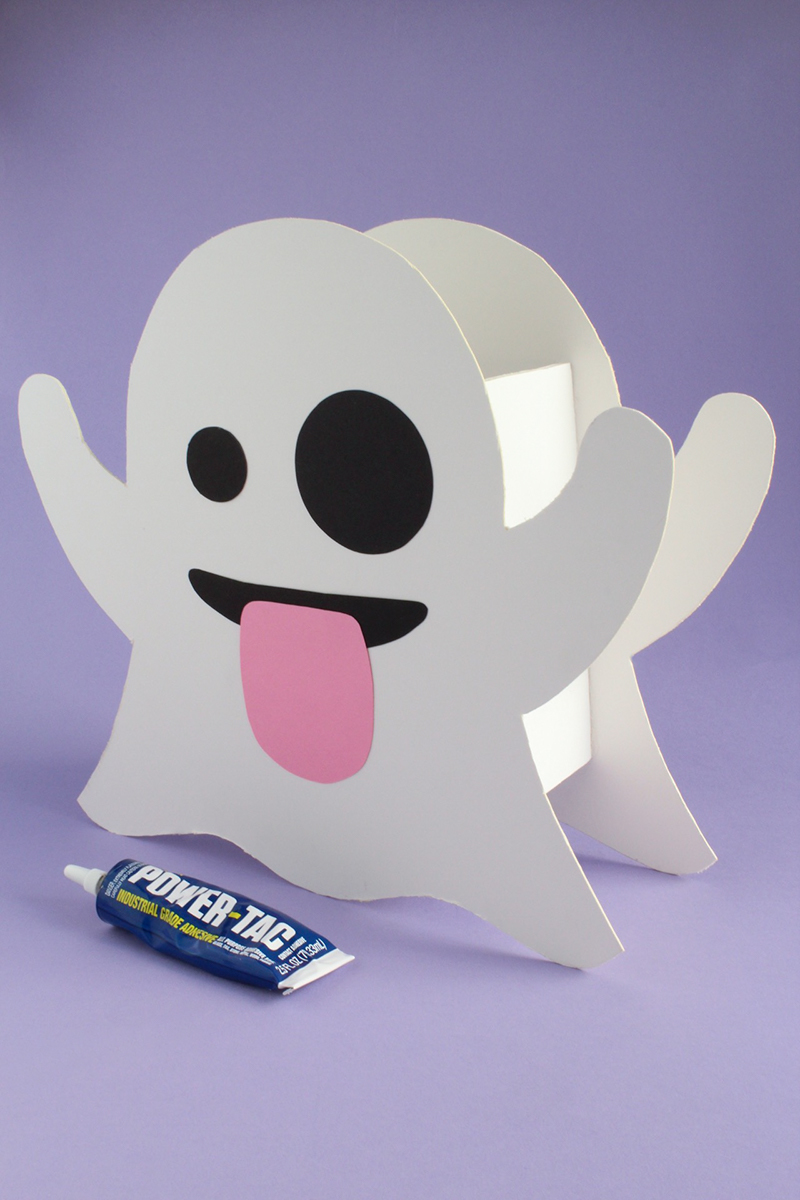 Step 4) Cut out three pieces from your foam board - two of them should be 8in. tall and 4.5in. wide and one of them should be 6.75in. tall and 4.5in. wide. Using your Power-Tac glue, glue the pieces onto the backside of one of the ghosts so that it forms a box shape (see visual images above). If it makes it easier, you can lightly trace where each piece will go on the ghost so that you know exactly where to glue them. The smaller foam board piece should be glued on the bottom and the longer pieces should make up the sides. Note: As you glue each piece on, be sure to hold them down for a few minutes so that the glue forms a strong bond. Once the glue has dried, attach the second ghost emoji shape with glue so that it looks like the last image above.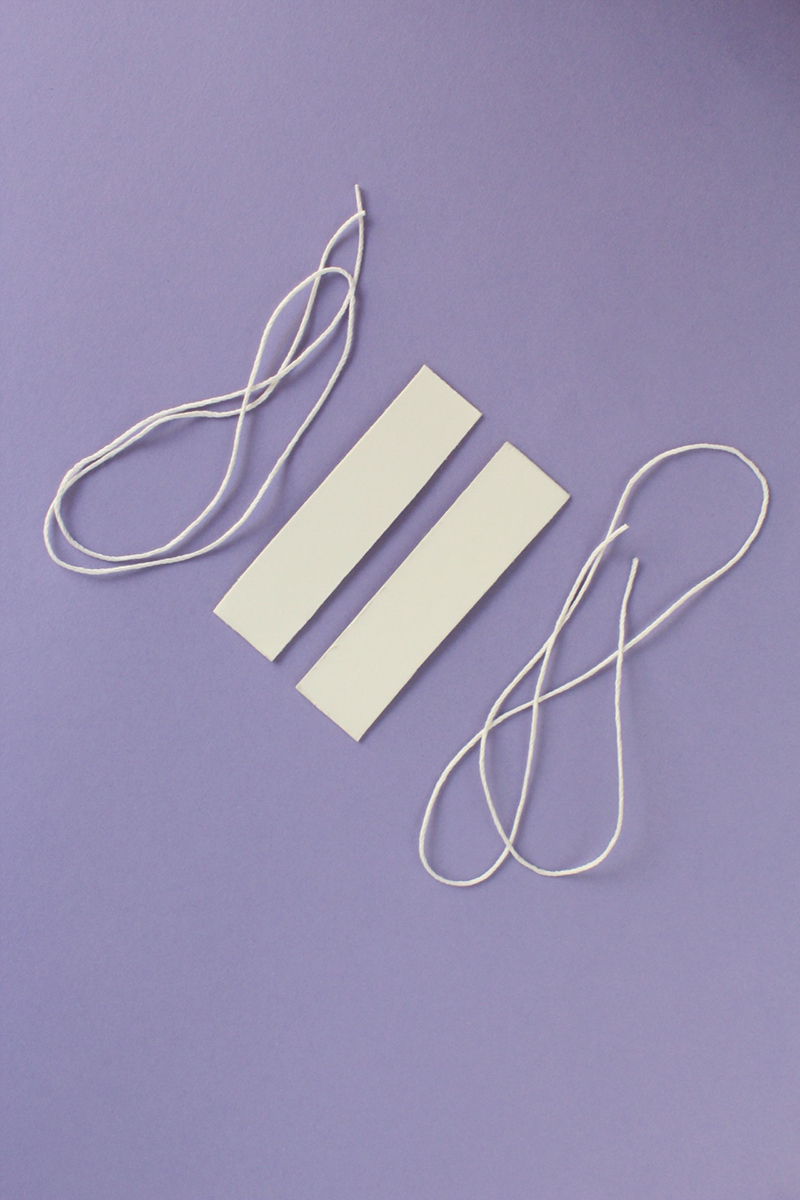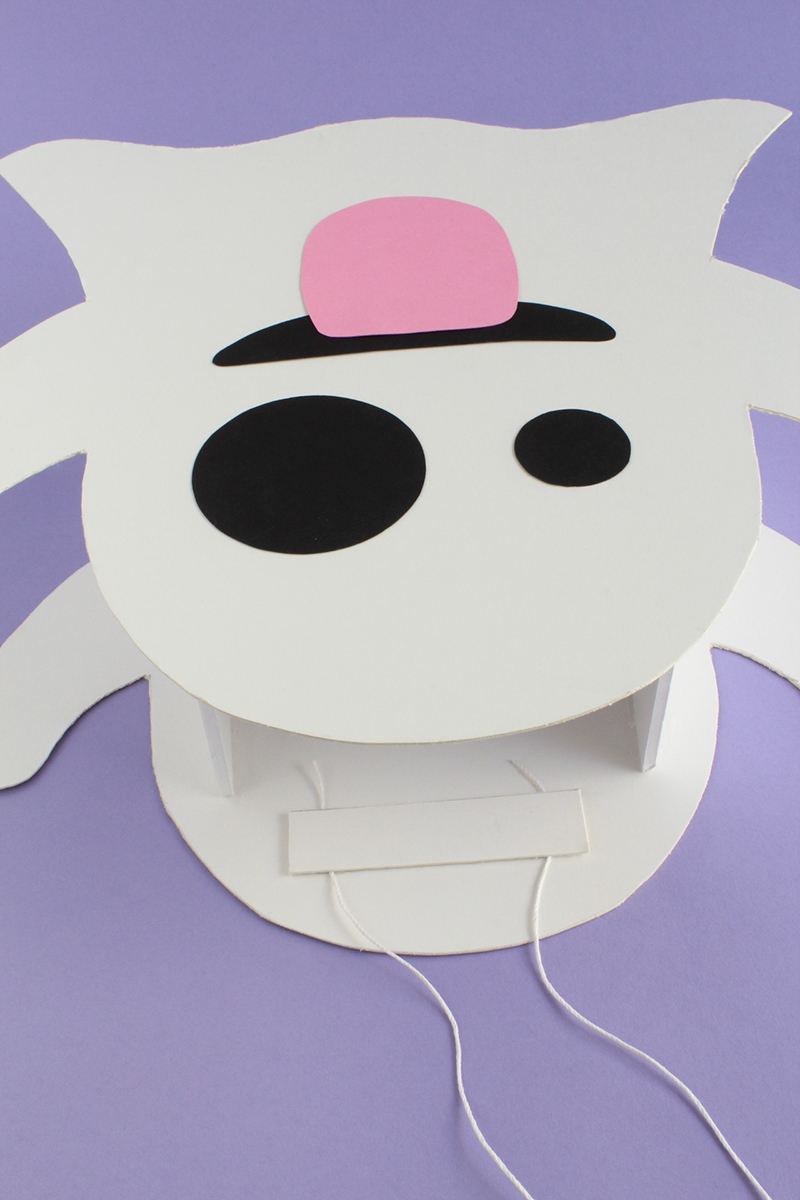 Step 5) Cut out two pieces from leftover scraps of your mounting board - they should be 4in. tall and 1in. wide. Next, cut two pieces of string (these will be the bag handles). Using your Power-Tac glue, glue the strings onto the mounting board pieces you just cut and then attach those to the inside of the ghost emoji head (see visual images above). Push the pieces down for a couple of minutes so that the glue holds everything together tightly. There should be a handle inside both sides of the bag.
And you're done! Wishing you all a candy filled Halloween!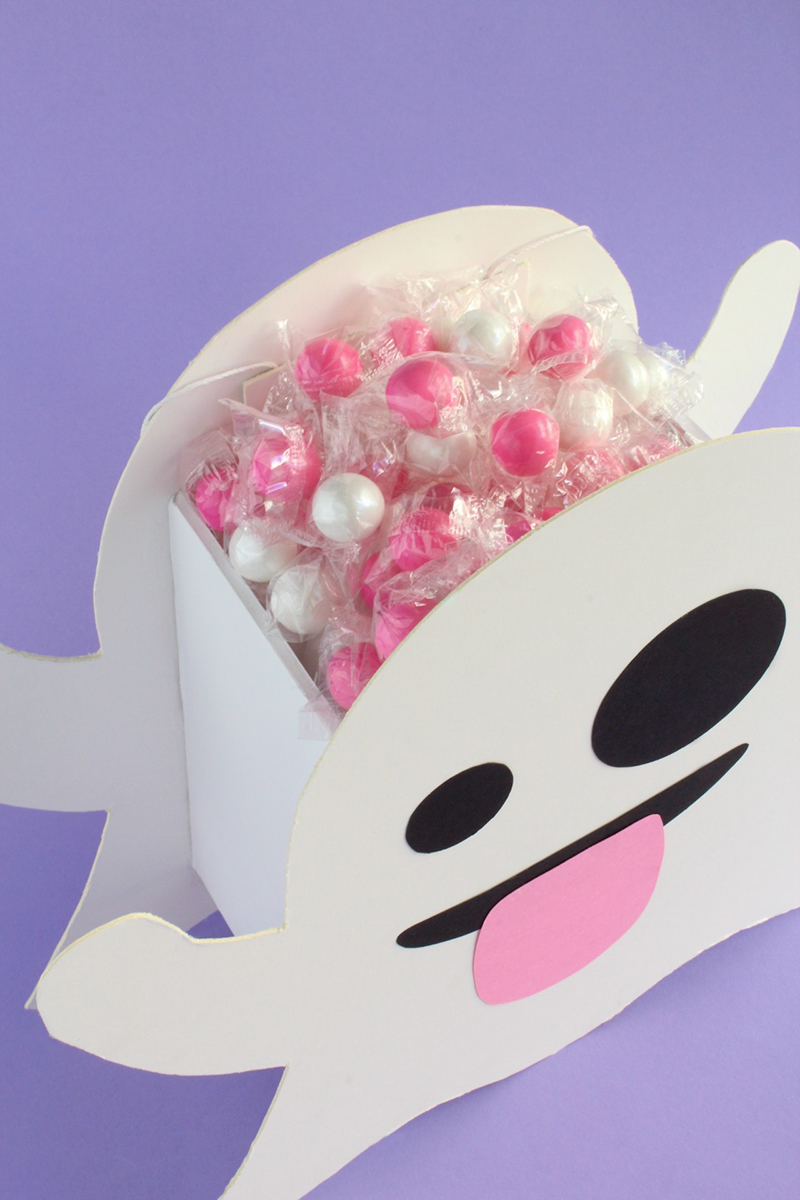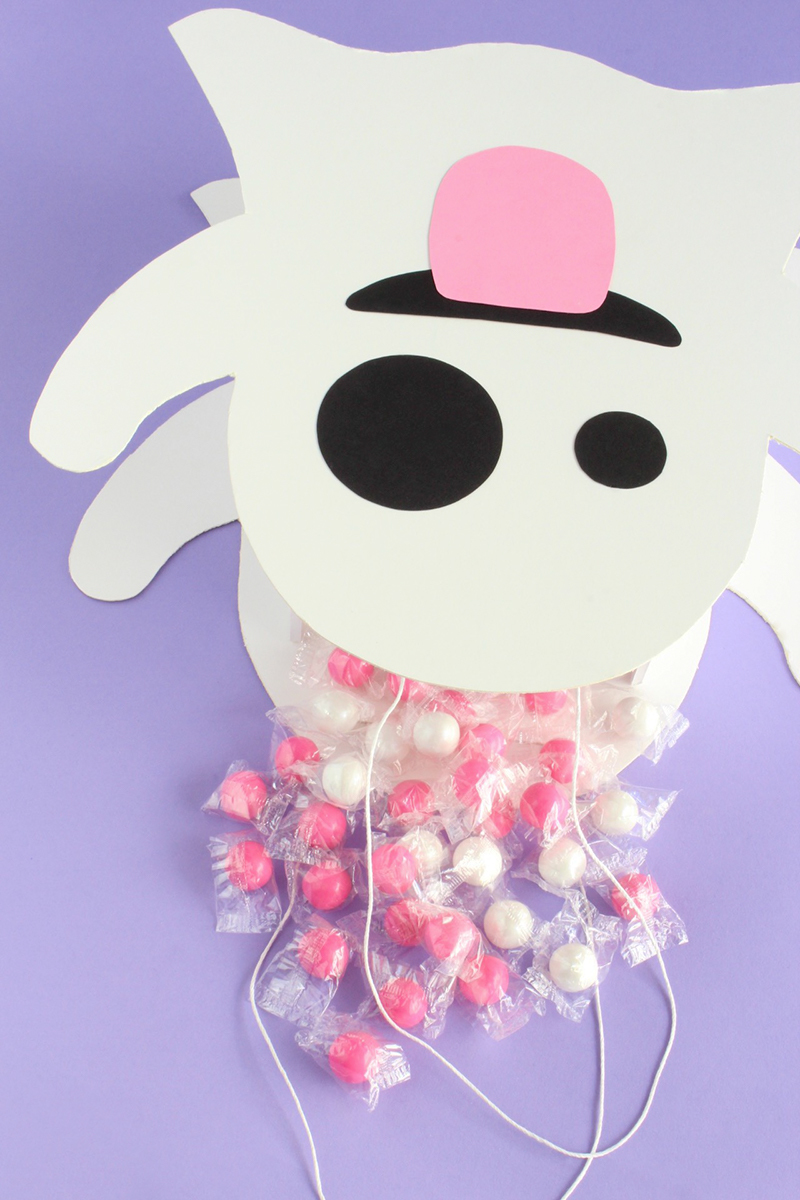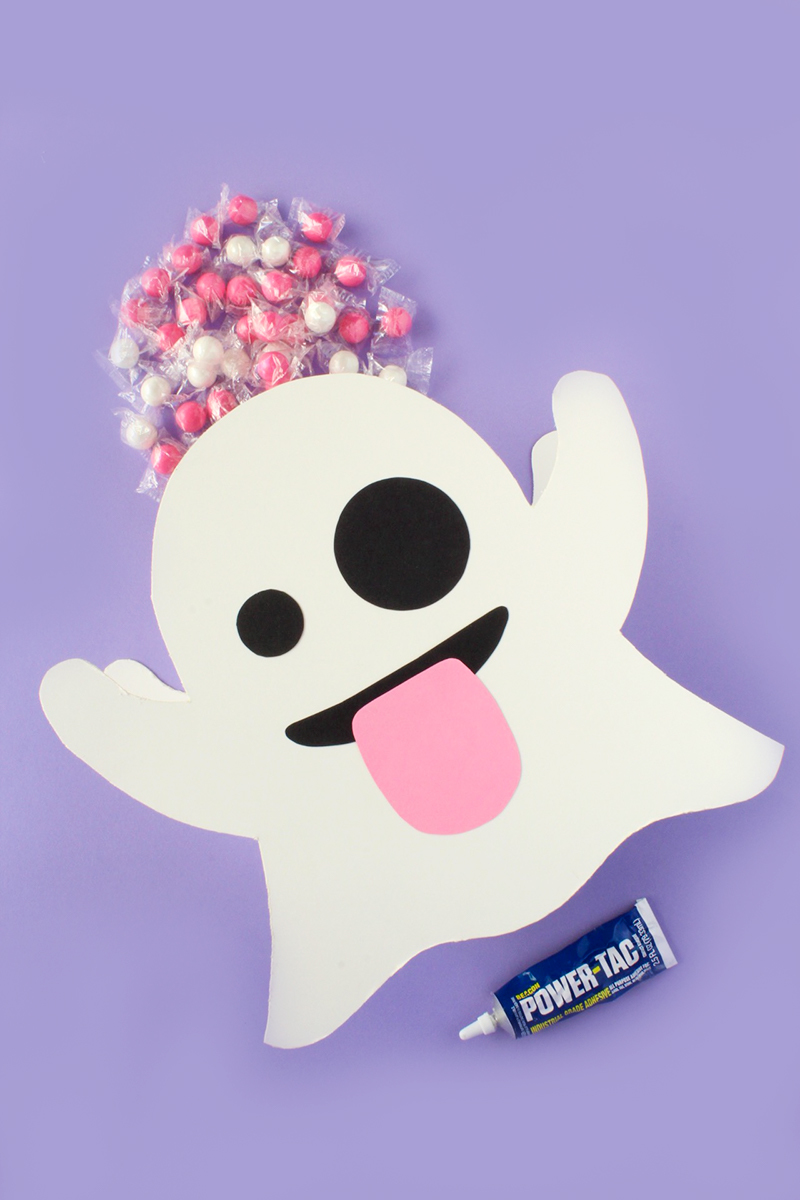 This post has been sponsored by Beacon Adhesives. All opinions are my own.